Learn to freedive with world leading instructor trainer Emma Farrell and her expert team. As seen on:
Welcome to Go Freediving, the start of an incredible journey into the underwater world. We run freediving courses, freediving holidays, a vibrant freediving club, and instructor development in the UK and all over the world and you can learn to freedive from just £75.
Freediving is the sport of apnea, diving on a single breath of air. It's a life-changing experience and the most natural way of exploring under the waves. Learn to freedive on one of our freediving courses and you'll improve your water confidence, take better underwater photos and redefine your limits.
What makes Go Freediving the best place to learn to freedive is our unparalleled level of experience, personal care, attention to detail and safety record. On no other freediving course in the UK will you get such a high instructor to student ratio and the benefit of decades of freediving experience from our incredible instructors. Whether you're a first time freediver or already have freediving experience, our team will work to get the best out of your ability whilst always making it fun on your freediving course!
The UK's only AIDA, RAID and SSI trainer since 2003
We are led by Freediving Instructor Trainer Emma Farrell, who is the only Freediving Instructor in the UK qualified to teach instructor courses for AIDA, RAID and SSI. She is also one of the founding members of the AIDA Education Commission, establishing the course content and structure that is now implemented worldwide. She has been teaching freediving since 2003 and no other instructor in the UK has the depth of her freediving teaching experience.
As seen on the BBC – 'Britain's Secret Seas' & 'The Indestructibles', Channel 4 – 'Hidden Talent', 'Jamie & Jimmy's Friday Night Feast', 'The Wild Weekenders' & 'Chicken Run' & ITV 'Eleanor Simmonds – Dreaming of Dolphins'
One of the world's leading freediving instructors, she has taught thousands of people how to learn to freedive as well as Terence Stamp, Hugh Fearnley-Whittingstall, Jimmy Doherty, Eleanor Simmonds and many more. Emma has appeared numerous times on Television teaching freediving and has written the book 'One Breath, a Reflection on Freediving.'
 Enjoy great visibility, dive on wrecks, through underwater planes and thousands of inquisitive fish with no currents, tides or bad weather to stop our diving at the beautiful and easily accessible dive site, Vobster Quay in the  South West of England.
Learn to freedive and you'll experience a sense of freedom under the water like nothing else. It's an amazing way to interact with sea life, get fit, redefine your limits, travel the world and make lifelong friends.
We look forward to you joining us in the water! Explore our courses now.
The latest news from Go Freediving
Emma Farrell
Carl Atkinson has been bitten by the freediving competitions bug. He started his freediving journey with Go Freediving and hasn't looked back. We caught up with Carl and discussed his final constant weight training in the build up to one of the most coveted of all freediving competitions - The 2016 AIDA World Championships.
Emma Farrell
If you been thinking about enrolling on any Summer freediving courses in the UK, you'll be pleased to hear this is when the freediving season peaks. We freedive in the UK generally between the spring and early autumn and our freediving courses run from the end of May to mid Oct.
Emma Farrell
Who ever thought Beyoncé could be upstaged by freediving? Check out this amazing video of Guillaume Néry and Alice Modolo. Watch closely and you will see that more than just a little inspiration for the video was taken from Néry's film Ocean Gravity.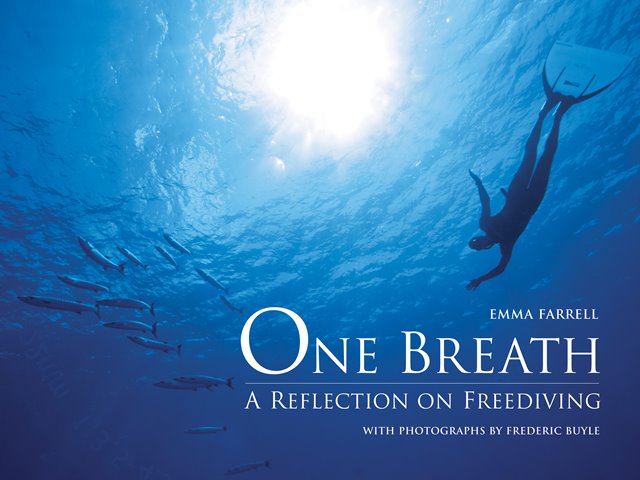 Testimonials
There was such a relaxed atmosphere on the course. We discussed about other topics and this helped to get a bigger picture of the freediving world!
I loved the calmness of the instructors, their good humour, laid back approach and professionalism!
"I don't think you guys realise how much you give to people. I just want to make sure you know that YOU (you and David and the whole gang) have already made a huge impact on my life."
Click edit button to change this text.