Advanced Freediving courses with Go Freediving are taught in the UK at Vobster Quay. Perfect conditions are guaranteed, with no waves, current, tides or bad visibility to affect your diving. Check out the latest film from our RAID Advanced Freediver course and see why you should advance your freediving with us.
Why do advanced freediving courses with us?
Whether you're about to take your RAID Advanced Freediver Course or your RAID Master Freediving Course with us, taking advanced freediving courses with Go Freediving is the way to ensure you're taking your freediving to the next level with the most experienced freediving course provider.
Since 2003, we've trained thousands of students. many of whom have taken their entry level freediving course with us and then gone on to compete at the highest levels, breaking National Freediving Records on behalf of the UK, The UAE, Germany and Brazil to name a few. When you take advanced freediving courses with us you get our wealth and breadth of knowledge that is unparalleled and unrivalled.
Not only that, but our UK freediving courses are taught in the stunning inland dive site of Vobster Quay in the West Country.
In Vobster you always have perfect diving conditions. There are no currents, tides, waves or bad visibility to worry about so dives are never cancelled and you won't ever get seasick! There are thousands of fish to play with, as well as over 15 underwater attractions to dive on, from planes to boats to caravans! And for our advanced freediving courses there is also a purpose built freediving platform for dives up to 37 metres.
And then, when you're done with diving, there are hot food, showers and heated changing rooms right by the water…
RAID Advanced freediving courses students with Go Freediving Instructors Emma, David and Jorgen with assistant Chris
See what our advanced freediving courses students thought of their course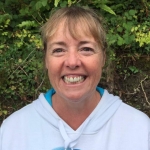 I decided to do the advanced course mostly because you got me so hooked on the last one! I had such a good time, fabulous instructors, as always, just such a good laugh, everyone's so buoyant and it's just having fun!
On the advanced course I discovered how much more I could do. How much more my body could do if it had the right training and encouragement. That blew me away Friday night. 3 minutes 20 seconds is like 'holy crap! I never knew I could do that! Wow! That's really cool!' And I'm sure there's loads more I could do. And that feeling of being a little more comfortable, going a little bit further, doing a little bit more. And it's about having the right people with you, so you know you're safe in what you're doing. I'm totally hooked!
I liked most about the course the confidence and feeling more relaxed. Knowing your body can do more, and feeling secure, so you can enjoy it and just unplug when you're down there and just enjoy the experience of being free around that moment. So all those tools and techniques to get you to that point and get your body to that point so you're completely chilled out.
Benefits of doing the course would be breathing better for sure, everything is much more flexible, definitely. Confidence again, because it's all in your head with this and then it's the fun thing, that's what I'm addicted to! The diaphragm stretches were hilarious! I didn't realise that you can turn your body inside out which is clearly what you did when you were demonstrating! It was hilarious!
Of course I would recommend the advanced course! Because it just helps you get that much more confident and go that much further. So even if you're going shallow, or whatever. Being able to hold your breath that much longer, feeling that much more comfortable is much more enjoyable experience. It takes you to the next level of excitement.
Claire Kemp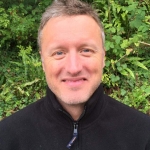 I really enjoyed the last course I did with you guys and I have aspirations of becoming an instructor in freediving, so that's the impetus, but I just wanted to get back in the water and see how much further I could go so that's why I signed up to do the advanced freediving course.
I discovered that 26 metres isn't actually that scary, and with just a little bit of practice, you can do a lot more than you think you can. I came into it thinking that fourteen metres might be difficult to get beyond, but a few techniques and pointers, and relaxing and understanding that it's all fine, it's great!
I really liked the instructors. They're very relaxed and make everyone feel at ease. And it seems like every ability/disability is catered for. Everyone's going to have some issues with something, and to get everyone levelling up together is a difficult thing to balance. I'm a Scuba instructor myself, and I know how difficult that can be, but with such a physiological sport, that's all the more impressive I think.
For me, it is all about relaxation and about focusing on something else, and it also about seeing what else your body can do. The quality of the instructors is brilliant. It's exactly what I think a sport like this needs. I think also if you can do it in cold water then you can do it anywhere, and you guys have a really good set-up. Everything's been in the same area. You've got the pool at Glebe House, and the pool in Midsomer Norton, and then Vobster, so it's all nicely packed together.
I would recommend the course to anyone. It isn't really about physical stamina, it's more about just focusing on something else and relaxing into it and not trying. I think the other thing I like is no-one's in any hurry to get to any particular arbitrary goal, and that's true of the instructors and the students. Taking it incrementally, nice and slowly, and not trying to trying to go from zero to sixty in one weekend.
Tim Woodley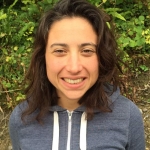 We did a course with Umberto Pelizarri earlier this year and I wanted to continue that in the UK but I needed an official qualification, and I found you! And it was great to start directly with the advanced course so we could capitalize on what we'd learnt with Umberto and not start right at the beginning.
I discovered a different technique of the recovery breathing and pushing the static was great, and also buddying and safety, that was what we didn't learn with Umberto and that is really important on this course.
It was great to have so many instructors. And to have the theory and practice, theory and practice. Benefits of doing the course with you would be the materials online so it could sink in before, and to study, and then we can go back to it later. And then to meet you! I've got your book and it needs a signature! And also to meet other freedivers, and network and hopefully continue freediving here at Vobster or elsewhere in the UK.
Adeline Perroux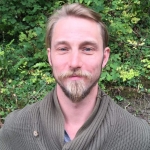 Adeline signed up for the course and said 'do you want to do it?' We like to do activities together, and it's good to share the experience and do the course together and we both enjoyed doing this course and previous ones.
I discovered that it's much more difficult in cold water! I've learnt loads of new techniques from all the different instructors and these things all add up to improving my overall ability.
I liked most of all the instructors. Very affable and friendly people that share the love and the enthusiasm of something that we enjoy. That's one of the best things for me.
Benefits of doing the course with you would be the materials, they're really good. Location, really nice, and I'm now better at freediving!
Yes I'd recommend this course, because I think it would be really good for someone in the UK who wanted to get into freediving, and to meet people who freedive, and to learn about the sort of skills you need to dive in the UK. It's going to make my spearfishing a lot better. That's going to work really well for me. This course would be really good for spearfishers in particular I think.
James Miller
And read more testimonials here!
Want to join us on one of our next advanced freediving courses?
We'd love to see you there! Click here to find out more and book your place!
Want to see more advanced freediving courses films?
Then keep in touch by subscribing to our mailing list for weekly newsletters with exclusive articles, news, films, offers and more!