Searching for the best freediver courses? Look no further than Go Freediving – the most experienced, friendly, safest freediving course provider in the UK. We offer the best freediver courses in the UK and abroad – and have done so since 2003 – teaching thousands of people how to freedive!
Check out the latest movie from our Latest RAID Freediver course on 22nd – 23rd July 2017 and see for yourself what you get up to when you learn to freedive in the UK with us!
Why The Best Freediver Courses are with Go Freediving!
We know we offer the best freediver courses. No other course provider has our level of experience and expertise. Our team of instructors are second to none and have all been personally trained by Instructor Trainer Emma Farrell, to guarantee you'll be learning from the best. Emma has been teaching people to freedive since 2003, has written a book, 'One Breath, a Reflection on Freediving', the online guide 'The Beginners Guide to Freediving' and has appeared numerous times on television as a freediving expert. In addition she has developed a unique program for elite Olympic and Paralympic athletes to improve their performance using freediving and yoga techniques. Best freediver courses are those where you get to learn from people with unrivaled experience and expertise and that is what you get with Emma and Go Freediving.
In addition, when you learn to freedive you want to do it in the safest and most enjoyable environment. At Go Freediving, we teach the majority of our freediving courses in Vobster Quay. No other location in the UK is as perfect and consistent when you learn to freedive in the UK as Vobster is. There are no tides, currents, waves, boat traffic or bad visibility that you find when you freedive in the seas off the UK. Plus the water at Vobster is always warmer!
You are guaranteed perfect diving conditions on your freediving course with us at Vobster with toilets, hot food and hot showers right next to the water, as well as stunning underwater attractions to freedive. Fancy pretending to drive a truck at 5m?, swim on a boat at 6m? Or how about swimming through a plane at 10m? There are over 30 underwater attractions to dive at Vobster, as well as the custom built freediving platform that is over the deepest part of the lake. There are also millions of mussels and tens of thousands of fish, not to mention the endangered white claw crayfish.
We freedive in the UK generally between the spring and early autumn and our freediving courses run from the end of May to mid Oct. We have courses, club meets and events running weekly throughout the season and also run courses on our freediving holidays abroad all year round.
When you decide to take on of the best freediver courses, your course starts from the moment you register and receive our tailored online learning package and course materials. At your own pace you will learn freediving theory so you feel prepared on the morning of your freediving course.
The courses start in the classroom where you learn about breathing for freediving and the equipment you'll be using. You then move to the pool to put what you've learnt into practice and try long fins for the first time.
After the pool sessions we move to Vobster Quay for more theory and the open water dive sessions of the course.
Meet the students who agree that we offer the best freediver courses!

Here's what they say!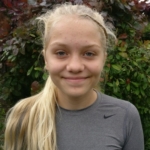 I like swimming and like being in the water but not too deep, so I like freediving because you can go back up and come back down. I can use these skills for snorkelling – and I can make bubble rings!  I discovered that I can hold my breath for longer, and I really enjoyed being underwater.
I loved learning new skills, pulling on the rope, duck dive, rescue. The benefits of this course are that you can freedive with a buddy and you know what to do. You are just going to enjoy it more than swimming. The location of the course is really nice.
I would recommend this course because it is real fun!
Adriana Margaza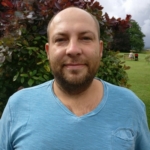 It's taken a long time for me to do this course. I did my first course seven years ago. I was afraid and I stopped for a while. I thought it was a good time to start again with Mela (Adriana), and I don't want to let her go through it on her own.
I've done so many things over the years, I thought I'm never going to go back to it, but it was fantastic! I loved being in the water when it was raining! I really feel it is a release to be here and to dive.
It is not only the sport itself, it's trying to improve your health. I want to change my diet. It makes you question things about nutrition, and I want to get back into yoga.
Freediving is one of the best things in my life. I'm thinking all the time, but when I'm diving I'm at peace. If you love water and being in water there is no way you are not going to love freediving. Freediving – that's the way!
Ciprian Margaza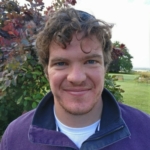 I've always liked the idea of freediving and wanted to try it.  I've discovered that I can hold my breath – for quite some time. I've surprised myself. I think the biggest thing I discovered was that I did have psychological barriers. I've never really had that before, so it was new to find myself stopping myself and realise that's fine and get over it. I liked that a lot.
I would recommend this course. The benefits are the people, the location is pretty good and the teaching is great. I enjoyed it!
Michael Connolly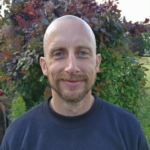 I love being in the water and I'm interested in different aspects of how I can improve my health. I'm interested in a lot of the psychological side of freediving and the breathing exercises. And it's a bit of an adventure. It's tapped into some of my limitations. I had some preconceived ideas of what I'd be able to do and some of things I've done better at and some not so, so it's been a good mix – even today, things I thought I could do, I couldn't and had to re-evaluate -which has been really good.  I know I can be a bit gung-ho, but there was definitely a part in my brain today that said it's not worth it, there's plenty of time, if you're not happy come back up and by doing that I've accomplished what I couldn't do before, but still recognised 17  metres is not a depth to mess about with.
The best part for me was being in the lake, pushing our limits, doing the depth dives,  It's only a short space of time, but it's been a good bunch of people so I think we've all bonded quite well. It's the nature of buddying. You're putting your life in someone else's hands.
Benefits of doing the RAID freediver course for me are building confidence, pushing your limits, getting outside your comfort zone and meeting new people and new communities.
I would definitely recommend this course. It's been run really professionally, there's a nice bunch of  instructors – a good mix. I felt safe all the way through, but you've allowed us to be ourselves too.
Jon Young
And you can read more testimonials here!
Learn to freedive with Go Freediving
Go Freediving is the longest established, most experienced and friendliest freediving course provider in the UK, led by world class freediving instructor trainer Emma Farrell, and her team of personally trained instructors. No other course provider has such a good instructor to student ratio, safety record and personal touch.
Whether you're a beginner dipping your toes into the world of freediving, a seasoned pro looking to turn professional, or simply a freediver of any level who wants the best freediving holiday in the world, we're here for you!
Also check out our online guide, The Beginners Guide to Freediving by clicking here!
Keep in touch with everything Freediving
Subscribe to our mailing list for weekly newsletters with exclusive articles, news, films, offers and more!