Check out the latest film from the best freediving course in the world and learn what makes Go Freediving the best provider to learn to freedive with.
What makes a freediving course the best?
Instructors
Top of the list for the best freediving course in the world is the quality of the instructors. At Go Freediving we put the quality and friendliness of our instructors at the very core of everything we do. Our instructors are not only incredibly experienced, but also very calm, approachable and friendly. We allow you to progress at your own pace with absolutely no pressure. And we always have a very high instructor to student ratio.
Materials
Good quality course materials ensure that the students learn from our amazing instructors in conjunction with top drawer manuals that are updated as soon as a new piece of information comes out.
Location
The advantage of our UK courses being taught at Vobster Quay is that we have the best location in the UK for freediving without bad weather, tides, currents, waves and poor visibility ever impacting on a course. The visibility is always at least 8 metres, the surface calm and you can dive there every day of the year apart from Christmas! Vobster is also a beautiful and purpose designed dive site, with hot food and showers by the water and an incredible array of things under the water to look at. From boats and planes, cars and trucks, to amazing structures, not to mention the thousands of fish you'll encounter. The best freediving course needs the best location and we have that at Vobster.
Safety
Our safety record is second to none and you'll know that you are in safe hands the moment you meet us. The best freediving course is one where you feel safe to explore your limits, knowing that the instructors will never let you do anything you're not capable of and are always there by your side.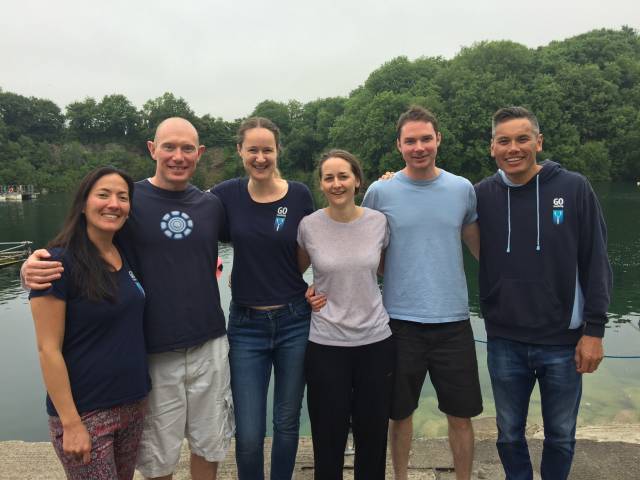 So what did this weekend's students think of their freediving course with us?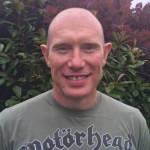 I have always loved the sea, wanted to get in it, I tried scuba diving but thought freediving looked much better, and my wife got me a course for a Christmas present a year and a half ago and I suddenly thought, if I don't book it now, when? So I got on the internet and yours looked the best freediving course so I came here!
It's been incredible. I was thinking about it on the way here today about, how when I first thought about a freediving course I thought I had to do it in the sea, but it's been brilliant here, it's been great!
I've discovered the sport, I've loved it and I really really want to do it again, I'm amazed at how having contractions didn't panic me. Fighting the urge to breathe and staying relaxed on the way up, so being able to keep that control has been really good. Massively.
This weekend has been incredibly nurturing. That's what I liked most. It was! It was lovely! I really really enjoyed it. It feels like some doors have been opened. It was great!
Benefits of doing the course with you would be fun, comfort, and I use comfort instead of safe because you can be safe without being comfortable, and building, I feel ready now to take the next step. And also I'm aware that I need more experience before moving on to the advanced course, to consolidate. And to gain more experience and awareness.
I would recommend this course and I'd recommend it for all the reasons that I've said. Over and above, it's good to get out of your comfort zone, try something new and all those things. I find it hard to envisage anyone coming on this and not getting a lot out of it. From unforeseen areas as well as foreseen ones
Heather and David have been brilliant, really relaxing. It felt incredibly nurturing and it felt fine, all good. And so in fact one of the biggest things I would say is about going at your own pace, and that is good and fine. I've always been quite competitive and driven and everything else and just going at your own pace and not worrying about anything else, the calmness I felt, looking down, seeing a rope going into darkness, just holding it, ever so gently between two fingers, and you're aware of people going round, but I'm just thinking about my belly breaths, and the calmness, I started to close my eyes, and I thought, I got a whole world of shit going on elsewhere at the moment, and none of it mattered.
Mark Cusak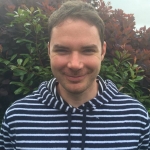 I wanted to come on the course to learn a new skill. I'd done the Try Freediving Course and wanted to take it deeper. It seemed like a natural progression, to relax more in the water and learn new skills.
I discovered that you should just keep trying, just keep going. I loved overcoming the initial equalisation problems. I didn't realise that would be so much of a stumbling block.
Benefits of doing the course would be being more competent in the water, safer. And the freedom as well, knowing you had the skills if you wanted to take it further.
I've been surfing for maybe ten years, through all different conditions and I've learnt so much through that. And I think doing this course was a big part of the natural progression. Confidence in the water and overcoming a barrier.
I'd absolutely recommend the course to anyone. It's the progression more than anything, and it's opened a door into a greater world. It's the start of a journey.
Tom Lloyd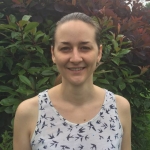 I wanted to come and do the course to try a new experience, and try and help with relaxation in the day to day as well.
I discovered that mind over matter is very key. It's important to stay relaxed and you can push yourself further than you anticipated.
I liked most that I did get to push myself further than I would be able to because initially I didn't think I would even stick with it. So I've feel I've really achieved by going to 9 metres, so I got a great sense of achievement today.
Three benefits of doing this course would be the instructors, they're very competent and very clear. They're very patient and they give very constructive advice. It's very relaxed the way you go through all of the theory, and having a small group as well. It's a good location, and it was nearby for us.
I would recommend this course because I've had really good clear tuition, it's been a very relaxed weekend, I didn't feel that I've been pushed any further than I wanted to go but I was encouraged at the same time.
Lois Garland
And you can read more testimonials here!
Come take the best freediving course with us!
No other freediving course provider has our experience, safety and personal care and attention. We'd love to see you in the water! Find out more about our beginner RAID Freediver Course by clicking here!
Want to see more films from the best freediving course in the world?
Then keep in touch by subscribing to our mailing list for weekly newsletters with exclusive articles, news, films, offers and more!