On 31st March 2017 the much anticipated Blue Abyss and DiveRAID partnership was formally announced by way of a press release on the Blue Abyss website.
Blue Abyss Chief Executive John Vickers  described the Blue Abyss and DiveRAID partnership as the perfect fit for Blue Abyss's vision of a pioneering future for marine and space exploration.
"…DiveRAID is taking diver training to the next millennium. It is the ideal training vehicle for diving instruction at Blue Abyss and will complement the specialist space agency, military and medical training that our dives will also undergo"
Dive RAID set the standards across the diving world for their innovative online learning system, that enabled students to spend more time on practical learning with their instructor in the water. They also have key international players in the diving world as part of their team, including Jill Heinerth and Steve Lewis, Paul Toomer and Go Freediving's Emma Farrell.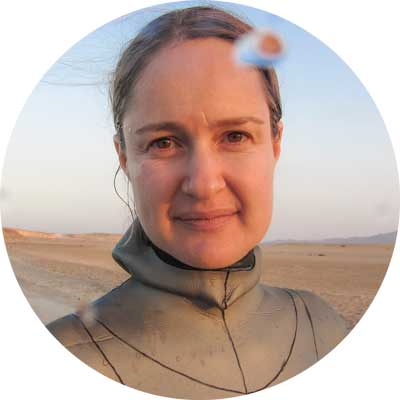 Emma is also the freediving consultant for Blue Abyss and had this to say about the partnership:
"I am thrilled to see RAID partnering with Blue Abyss to help them train a team of up to 35 divers. Blue Abyss is the premier underwater training and research centre in the world, and this is a fantastic opportunity for RAID to help shape diver training and ensure the highest of standards. This team of divers will become integral to the support of all aspects of training and research at the facility and inspiring new people to take up the sport"
Blue Abyss is the most comprehensive extreme environment research and training facility of its kind. Designed to support the commercial diving, submersible, human spaceflight and human life science sectors, Blue Abyss is scheduled to be fully operational by late 2018. At its deepest point it will be 50m, deeper than any other pool of it's kind, and the only one designed to support such cutting edge research, development and space science.
Blue Abyss and DiveRAID Partnership – What RAID have to say
James Rogers, Managing Director of DiveRAID (UK and Malta), said recruitment would start soon for the "multi-faceted, highly skilled" instructors to embark on rigorous training programmes across all diving disciplines DiveRAID offers.
"Key individuals in the team will have to have the capabilities to be able to support all of the disciplines – freediving instructors and instructor trainers working at the facility, both open circuit and rebreather instructors and instructor trainers and commercial and astronaut trained divers.
This is a 35 strong team for an exciting and unique facility and these jobs will be highly sought after"
James will talk more about the Blue Abyss and DiveRAID Partnership as one of the guest speakers at the annual Great Northern Dive Show  running 8th – 9th April.
Learn to freedive with Go Freediving
Go Freediving is the longest established, most experienced and friendliest freediving course provider in the UK, led by world class freediving instructor trainer Emma Farrell, and her team of personally trained instructors. No other course provider has such a good instructor to student ratio, safety record and personal touch.
Whether you're a beginner dipping your toes into the world of freediving, a seasoned pro looking to turn professional, or simply a freediver of any level who wants the best freediving holiday in the world, we're here for you!
Also check out our online guide, The Beginners Guide to Freediving by clicking here!
Keep in touch with everything Freediving
Enjoyed reading  the Top 10 Health Benefits of Freediving? Subscribe to our mailing list for weekly newsletters with exclusive articles, news, films, offers and more!