We are delighted to announce a David Kent Freediving Equalisation Masterclass on Sunday 4th September 2016 at Vobster Quay. David first learnt to freedive with Go Freediving's Emma Farrell many years ago and went on to become the UK freediving record holder in constant weight no fins with a dive to 73m. Learn his equalisation secrets and the exclusive dry training program he has produced in this unique masterclass.
David Kent Freediving Career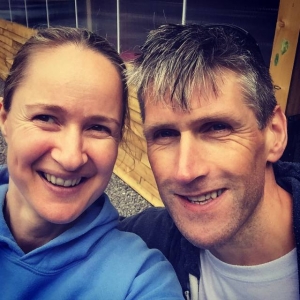 David Kent started freediving with Emma Farrell, coming to her summer schools in Malta and Greece.
Bitten by the bug, he decided to devote his time to mastering the discipline of constant weight no-fins, where you dive to depth and back breast stroke kicking, without the aid of fins.
Constant weight no-fins is often seen as the purest form of freediving as it is just your body and the water. It is certainly one of the most challenging, particularly overcoming negative buoyancy at the bottom of the line as the ascent starts.
David Kent Freediving Records in constant weight no-fins
2011 – 62 metres (Greece)
2011 – 66 metres (Egypt)
2013 – 70 metres (Egypt)
2014 – 71 metres (Egypt)
2014 – 73 metres (Egypt)
Read more about British freediving records at the British Freediving Association Website
David Kent Freediving Masterclass
David has a full time job so little opportunity to train for his records. He has had to create a training programme for himself designed to maximally prepare the body and minimise the challenges of not being able to train at depth so when he gets to depth he is ready to set new records within a very short space of time.
He has created a training programme of stretches, apnea tolerance, frenzel and mouth-fill practice which can be done dry and in just a couple of metres of water – ideal if you only have access to a swimming pool for freediving training.
David will be sharing the unique exercises of his programme on the freediving masterclass day, giving you the chance to learn first hand and get immediate feedback from the UK record holder.
Date and times:

 Sunday 4th Sept – 9.30-4pm
What to bring:

 Freediving equipment, note-pad and pen, otovent if you have one.
What is included:

 Tuition and otovent and balloon if you do not already have one
Price:

 £99 Go Freediving Club Members £149 Non-Members
Pre-requisites: You must have a freediving qualification of at least RAID Freediver, SSI Level 1 or AIDA **
Book your place now on the David Kent Freediving Masterclass
To book your place, please email emma@gofreediving.co.uk who will give you payment details. There are limited places so please book asap!
Take your next freediving course with Go Freediving!
No other UK freediving course provider has our depth of knowledge, experience, safety, instructor to student ratio and support. Come dive with us! Find out more about our entry level Freediving Course by clicking here!
Want to get the latest news and offers from Go Freediving?
Then keep in touch by subscribing to our mailing list for weekly newsletters with exclusive articles, news, films, offers and more!