A Mid-Season Freediving Recap for David's Diary 2019
Welcome to the not-so-secret freediving training diary of David Mellor!
As David reflected  on his recent performance, we thought it was the perfect time for us to look back at his training and competitions and pick out some of the highs and lows so far this season. So if you've only just joined David's journey, here's a mid-season freediving recap!
2018 Set the Bar
Despite David's vast experience as a freediver and instructor, David only got a taste for freediving competitions last year! But, he was well and truly bitten! so much so that he took early retirement and decided to spend 2019 on the freediving competition circuit!
David's overall performance across 2018 earned him the title of Male UK Freediving Champion 2018, so he has set himself an enormous challenge already!  His results in the UK competitions (results below) are what secured the title for him.
2nd Place: Double Dip: 48  with mts fim, 36mts cnf and 46mtrs cwt in Sept
3rd Place: Nationals: 124mtrs dyn, 100mtrs dnf and 5.19 static.
3rd Place: Bristol Blue (Team Event)  135mtrs dyn and 5.48 static
Vostok cup: 50mtrs cwt, 50mtrs fim and 41mtrs cnf in Oct
Redccup: 60mtrs fim and 57mtrs cwt
Mid-Season Freediving Recap – Training

David's training has been relentless – and exhausting to watch! As well as his regular pool sessions with fellow Poole members, David has been following punishing gym routines with personal trainers, undertaking freediving coaching, working out with other freediving professionals and using a range of aids and equipment that wouldn't look out of place in a torture chamber!
Mid-Season Freediving Recap -Diet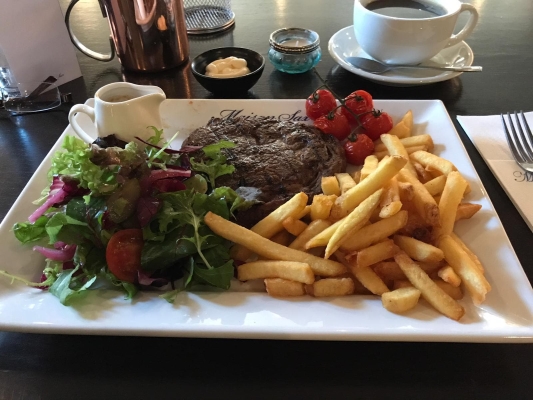 David's diet
has always been healthy, but during his training in the UK he was relying a lot on protein shakes to help build and maintain muscle. When he moved to Dahab he dropped the protein shakes but continued his training and ended up losing almost 5kg. Since then he's upped his red meat consumption to put the weight and muscle back on and is back to firing on all cylinders!
Mid-Season Freediving Recap – Personal Best's
With a couple of awesome training results David has already managed to beat some personal bests this year, and he is well on his way to achieving  more! The DYNB is a brand new discipline, and David set a very respectable first official distance for himself.
| | | |
| --- | --- | --- |
| Discipline | 2018 | 2019 |
| DYN MONO | 135 | |
| DNF | 100 | 118m |
| STA | 5.48 | |
| FIM | 60m | |
| CWT | 57m | |
| CNF | 41m | |
| DYNB | | 134m |
Mid-Season Freediving Recap – Competitions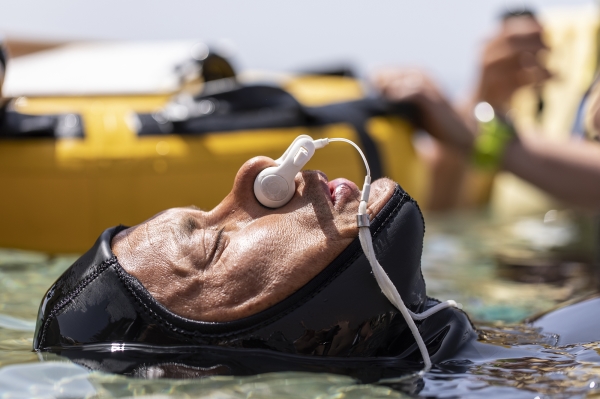 With three competitions under his belt this year so far, David has already had some highs and lows – but has always used them as important learning tools in his determination to continually improve technique, planning and execution.
At the National Pool championships in Bristol, David experienced his
first ever blackout
 but, as always, David searched and found the positives:
I'm not looking at this as a set back, I have definitely learnt a valuable lesson and it has made me look at my upcoming competitions in a different way.  I have reset my parameters and am really looking forward to putting my mistake right again.
I actually now feel even more positive about my future freediving
The second competition was the
Dahab Mini Competition
. David achieved a white card at this competition and really felt the benefit of his training with Harry.
In his most recent competition, the
Dahab Championships
, David went into the event feeling confident after some really positive training sessions. Although some elements of his performance disappointed him, David still secured 2nd place overall, and should feel proud of what he has achieved this season already.
Next?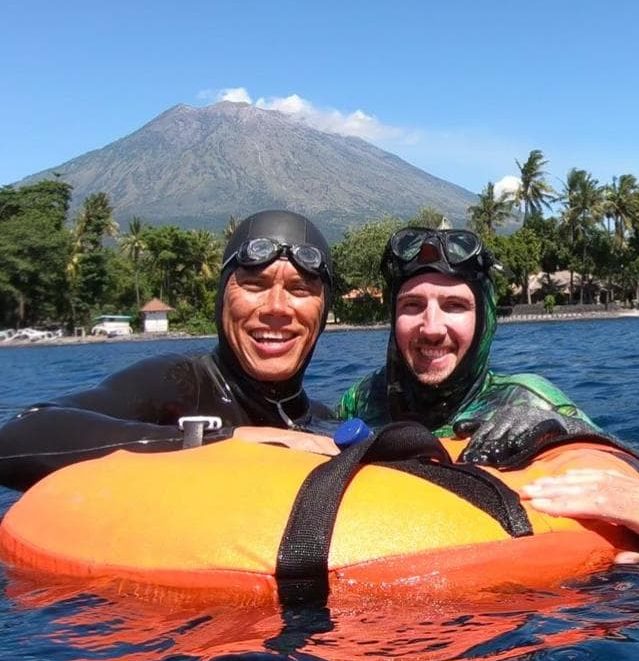 Not one to stay still for very long, David is already preparing for his next competition! He has left Bali, and is now heading to the Philippines, ready for the Philippines Diving Championships in Panglao later this month!
Missed David's last blog? Catch up with everything, here:
Learn to freedive with Go Freediving
Go Freediving is the longest established, most experienced and friendliest freediving course provider in the UK, led by world class freediving instructor trainer Emma Farrell, and her team of personally trained instructors. No other course provider has such a good instructor to student ratio, safety record and personal touch.
Whether you're a beginner dipping your toes into the world of freediving, a seasoned pro looking to turn professional, or simply a freediver of any level who wants the best freediving holiday in the world, we're here for you!
Also check out our online guide, The Beginners Guide to Freediving by clicking here!
Keep in touch with everything Freediving
Subscribe to our mailing list for weekly newsletters with exclusive articles, news, films, offers and more!
Competitions Countdown!
Results
2019
Mini Comp – Dahab – 52m BiFins
Dahab Championships – 2nd Place!
2018
2nd Place: Double Dip: 48  with mts fim, 36mts cnf and 46mtrs cwt in Sept
3rd Place: Nationals: 124mtrs dyn, 100mtrs dnf and 5.19 static.
3rd Place: Bristol Blue (Team Event)  135mtrs dyn and 5.48 static
Vostok cup: 50mtrs cwt, 50mtrs fim and 41mtrs cnf in Oct
Redccup: 60mtrs fim and 57mtrs cwt
Personal Bests and Achievements
2019
134m DYNB
*New PB!! 9th Feb '19*
118m DNF
*New PB!! 17th Feb '19*
2018
Male UK Freediving Champion 2018
135 DYN MONO
100 DNF
5.48 STA
60m FIM
57m CWT
41m CNF
Competitions
2019
UK Nationals –  Bristol – 9th – 10th March
Mini Comp -Dahab – 5th April
Dahab Championships – Dahab – 25th – 29th April
Philippines Diving Champs – Panglao – 18th – 19th May
Double Dip 2019 – Chepstow – 18th July 2019
World Championships – Nice – Sept
Infinity Depth Games – Cyprus – 13th – 20th Oct
More To Be Announced!
2018
UK Nationals – March 2018
Double Dip –  Chepstow – Sept 2018
Vostok Cup –  Kalamata – Oct 2018
RedCcup  – Egypt –  Oct 2018
Bristol Blue – Bristol – Oct 2018
Video Library
2018
January 2019
February 2019
March 2019
April 2019
Abbreviations and Meanings
DYN – Dynamic
DNF – Dynamic No Fins
DYNB – Dynamic Bi-Fins
CWT – Constant Weight
CNF – Constant Weight No Fins
FIM – Free Immersion
STA – Static
CWTB – Constant Weight Bi-Fins
Qualifications
RAID Advanced Freediving Instructor