Freedive in the UK with Go Freediving, the most experienced, most friendly, and the safest freediving course provider. We've been teaching people how to freedive in the UK and abroad since 2003 and have taught thousands of people how to freedive. Check out the latest movie from our RAID Freediver course and see for yourself what you get up to when you learn to freedive in the UK with us!
Why freedive in the UK with Go Freediving?
No other course provider has our level of experience and expertise. Our team of instructors are second to none and have all been personally trained by Instructor Trainer Emma Farrell, to guarantee you'll be learning from the best.
We freedive in the UK generally between the spring and early autumn and our freediving courses run from the end of May to mid Oct. We have courses, club meets and events running weekly throughout the season and also run courses on our freediving holidays abroad all year round.
When you learn to freedive with us, your course starts when you book on and receive the course materials. At your own pace you learn freediving theory so you feel prepared on the morning of your freediving course.
The RAID Freediver course starts in the classroom where you learn about breathing for freediving and the equipment you'll be using. You then move to the pool to put what you've learnt into practice and try long fins for the first time.
After the pool sessions we move to Vobster Quay for more theory and the open water dive sessions of the course.
No other location in the UK is as perfect and consistent when you learn to freedive in the UK as Vobster is. Fantastic visibility, loads of fish, mussels and plants, warm water (up to 23 degrees on the surface in the summer), and masses of underwater attractions to freedive. You can dive to a truck at 5 metres, boats submerged at 6 metres, planes at 10, and structures, caravans, more boats and much more to be found deeper. And best of all, there are no currents, waves or tides to worry about!
And when you've finished your freediving session, hot showers and hot food are five yards away from the water…
Freedive in the UK, see this weekend's students
Read what this weekend's students thought of their freediving course with us!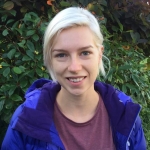 I wanted to learn to freedive for a while, I thought I might be okay because I'm a fair swimmer. I've done Scuba diving and I don't like all the equipment.
I discovered that it's harder than I thought it would be! Because you guys make it look so easy! And it looks amazing, and then you try and it and think 'actually my ears hurt!' But I loved it, and I think that I've progressed and I feel like I can keep going and get better.
I liked coming here to Vobster. This is a really good place, and the instructors are very good, everyone's really nice.
The benefits of doing the course with you is that you guys are really nice, the equipment's really good, and coming to this location in particular is very nice. I feel like you covered pretty much everything. I don't feel like I'm lacking any knowledge or there's anything else I'd like to do. I feel like I've got a good starting point for my freediving career!
I would recommend this course because I think it's a good first step into trying something new, and you can be an absolute novice and you'll still get somewhere, and it's just a nice thing to do. I don't know who wouldn't enjoy it, I don't know what's not to like!
Helen Cutts

I'm an open water swimmer, and I swim here, and I love swimming round the edge and seeing the wildlife and things. So it's kind of a natural progression, and I'd had it in my mind as something I'd like to have a go at, but having done scuba and having had quite a few problems equalizing, I was a bit put off because I knew I'd have to equalize in order to freedive!
But having a chat with Hanli, she was emphasizing that there's a lot of time and effort spent on learning to equalize properly and efficiently for freediving, and so I thought I'd give it a go, because it would be a great skill for recreation.
I discovered that I still have problems equalizing! But I'm now in a much much better position to know what I need to do to practice, and having had a nice experience of seeing more of what's in Vobster, it is an incentive to keep working at the equalization techniques, and I know the rest of it will be fine.
I liked most the water time and that you were quickly into open water. It's nice to have a bit of pool time but it's nice to spend most of the course in the real environment, in open water. And it's also very much at your own pace. Not feeling you have to do this, you have to do that. It's what you can do on the day and that's nice.
It's orientated to your own level. The ratio of students to instructors is nice, so you always feel like there are plenty of people around and you're not waiting ages in the queue as a student for the fifth person to do their bit. Having small number and a high ratio of instructors was good. You get that personalized instruction, and you're not spending half your time waiting for everyone to have a go.
Also being affiliated with RAID and having the online tests and theory is a good thing. The resources you've got with the course, in terms of all your instructors, the variety of instructors is definitely an asset, and being able to use Vobster as well is really very nice training and learning environment.
Tania Reynolds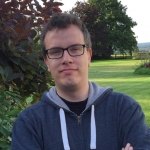 I was Scuba diving and it just didn't feel right and I saw the TV programme you were on, Hidden Talent, and I thought 'that looks interesting' so I thought I'd give it a go! I've enjoyed myself on the course, everyone's been great, it's worked to my level.
I found the breath holding part of the course quite surprising because I could hold my breath far longer than I thought I could. Previously in a pool, maybe 30 seconds and I'd be up again, but I've managed 2.30, 2.45 and in the water it's been fine, I haven't struggled at all with it.
I loved learning something new, meeting some new people, it's been good. I would say benefits of doing the course, it kind of changes your knowledge of what you can do, so to speak. Holding your breath for more than a couple of minutes is actually very surprising. The differences between scuba and freediving has been interesting too. When I trained to scuba dive it was like being pushed through the factory. There's not much care in the process of it, you're just pushed through as fast as you can and I didn't enjoy it. It wasn't fun. And that's been true of a couple of scuba centres I've tried to be fair, but it's the opposite with you.
The course has also taught me more about myself. I would recommend this course to other divers because it would benefit their breathing, that's for certain. They'd use less gas. And again, it's expanding your horizons I would say because I feel a lot better about myself being able to hold my breath as long as I could. That's the thing that's surprised me the most.
Charles Sear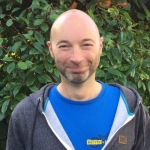 I've always fancied doing freediving for years and years, but I used to smoke quite heavily, so I avoided doing it, but now I don't smoke, I thought it was a good chance to give it a go and see how it went!
I discovered that it's harder than it looks! But once you've got the techniques and remembering everything, it works. I liked most the first time I got to the wreck at the bottom and once everything was done, all the skills were done, going to visit the truck.
If I hadn't have done the course I would have struggled to do any kind of freediving at all. The location is ideal for learning to freedive, the instructors were great. Just being able to come here and having it right there with fresh water, so you're not getting things clogged up with salty water.
I would recommend this course because without taking it you're not particularly safe under the water!
Paul Sedwell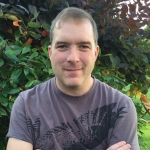 I've been a keen snorkeler for years, and to train at my local club I need a qualification. And I was over in Iceland diving Silfra but they wouldn't give me any weight as I didn't have a qualification. I chose you because you had a good reputation on the web, and geography's a big factor. You're the closest to me in London.
I discovered that I like freediving, and that equalizing is more of an issue than I thought it was going to be! But I got there in the end
The course was very well run, very well organized. You are very meticulous about things which is fantastic, gives you reassurance. That's the way I like things. That's the way most people like things when there's an element of risk. It's very reassuring.
The resources here on the course were quite surprising because you had at least 2, 3 instructors around us the whole time which is fantastic, I didn't expect that. Good group numbers as well, not too many people. You feel like you're certainly getting your money's worth, that you're getting plenty of diving in. And convenience wise, it's good facilities here at Vobster, well thought out locations, and it all appeared to work quite well.
I certainly would recommend the course. I'm very pleased with it, it's been great!
Richard Tonge
And you can read more testimonials here!
Go Freediving is the longest established, most experienced and friendliest freediving course provider in the UK, led by world class freediving instructor trainer Emma Farrell, and her team of personally trained instructors. No other course provider has such a good instructor to student ratio, safety record and personal touch.
Want to watch more people freedive in the UK with us?
Then keep in touch by subscribing to our mailing list for weekly newsletters with exclusive articles, news, films, offers and more!