Want to know what it's like freediving at Vobster? We've made a little film for you which shows diving on part of their underwater plane.
Freediving at Vobster
Nearly all of our freediving courses are at Vobster Quay. It's a beautiful inland dive site in Somerset with depths for all abilities and plenty to see under the water. Freediving at Vobster Quay is an amazing experience. The water is fed from an underground spring and the visibility gets better every year, especially since the introduction of tiny mussels.
It's easy to get to, and parking, catering, and the shop is right on the water's edge. Get into your suit in the hot showers and then step into the water!
What can I freedive on underwater?
Freediving at Vobster Quay offers some amazing attractions. There are platforms at various levels, a freediving platform over the deepest part of the lake, underwater boats, cars, mechanical crushing works, a glider hanger and (my favourite), a plane cut into three sections.
Last weekend, Supreme Leader Emma Farrell (me), alongside two Go Freediving Instructors (Team Strandquist), and four valiant club members took to the water to check out conditions pre our first course of the season.
Despite having hail and snow in April, it's been a mild winter and the water was much warmer than the same time last year. Usually freediving at Vobster in May is a chilly affair, but with the water a balmy 15 degrees we were in for nearly two hours!
Freediving on a plane
The video shows us diving on the front section of the plane. You will see Jude fit her slender frame in through the window of the cockpit. This is not advised! It's easy to get stuck (I've never attempted it…), but there is a safer way in through the large door on the side. You will see me taking a selfie shot as I swim through and out the back of the plane where it has been cut in half.
We had a fantastic time and hope that you can see this from the video. At the end you can see me laughing, this was due to my buddy, instructor Zoe, pulling faces at me as we ascended…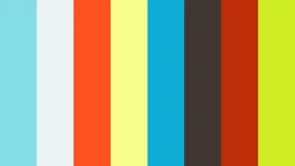 To find out more about freediving at Vobster Quay, check out their website!