Want to see what happened on our latest freediving course? Then check out our latest film and see what our amazing students got up to this weekend!
RAID Freediving Course 9 & 10 July 2016
Over a fantastic weekend in July, we introduced Killian, Mark and Tony to the amazing world of freediving on their RAID Freediving course.
After Saturday morning in the classroom and pool, we moved to Vobster Quay for skills, depth diving, buddying and fun!
See the boys dive on the plane, glider hanger, truck, boat and through rock canyons with hundreds of fish!
This weekend's Freediving Course students and instructors

Read testimonials from our Freediving Course students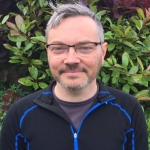 Freediving is something I'd been reading about for a very very long time and I've finally got round to giving it a go. I'd read about Emma and done a good search on the internet and you were highly highly recommended, and I've been following you for a long time. So I finally make the jump!
I discovered that I'm actually able to do it, there's no mystical secret, it's just getting used to it and giving it a go and I surprised myself today with some of those dives. It was just lovely, I really enjoyed it a lot.
I enjoyed the most the last couple of hours where we were chilling out, you see something, go down and have a look, very relaxed, no pressure. It's was great, the sun was shining, what more could you want!
The benefits of the freediving course would be that you learn to freedive, it's a fantastic couple of days, I'd highly recommend it and you're learning these skills, doing it safely, with the right people, it's a completely relaxed environment, perfect for learning.
I'd recommend this course to anyone! It's been fantastic!
Tony Hawkins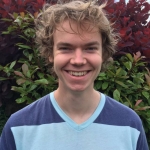 I saw people freediving when I was on a scuba diving trip in Egypt and it looked much cooler than what I was doing so I figured I should get into it after a while, and it took me a year but here I am!
I discovered that it's remarkably doable! Just takes some effort and some mental adjustments but you can certainly achieve depth.
The instructors were the best! I found that I was able to get to depth and hold my breath and it was really a cathartic feeling!
Vobster Quay is a very nice place to learn to do a freediving course, there's a real sense of being free and everyone's very friendly. You have instructors like David who is very knowledgeable, and it's very relaxed. There's no real pressure to achieve anything and you just kind of get there in your own time.
I would definitely recommend the freediving course. From what I've seen, it's one of the better courses and we all passed!
Killian Walley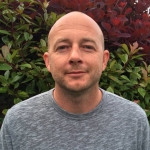 I'd been on holiday with you in six years ago and I was in Sardinia last week snorkeling and I thought 'Way hey! I'm going to go and do a freediving course again!'
I discovered that I'm unfitter than when I first learnt to freedive! I loved all of it, it's all good, I enjoyed it all because it's all really useful isn't it? I loved being in the water and doing all of it.
You're all very nice. I'd recommend this course because you're both brilliant!
Mark Backwell
Come take your RAID Freediving Course with us
No other freediving course provider has our experience, safety and personal care and attention. We'd love to see you in the water! Find out more about our beginner RAID Freediver Course by clicking here!
Want to see more freediving course films?
Keep in touch by subscribing to our mailing list for weekly newsletters with exclusive articles, news, films, offers and more!