Freediving in November sounds like it is for crazy people, but these guys did it and so could you!
Mid-October usually signals the end of the freediving season in the UK, but we do still have some die-hard students who want to get qualified not matter what the weather is! That's why we can still offer freediving in November. If you're keen to freedive, the Go Freediving team highly recommend trying our RAID freediver course.
Go Freediving is the most experienced, friendly, safest freediving course provider in the UK. We've been teaching people how to freedive in the UK and abroad since 2003 and have taught thousands of people how to freedive.
Check out the latest movie from our RAID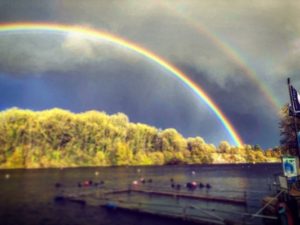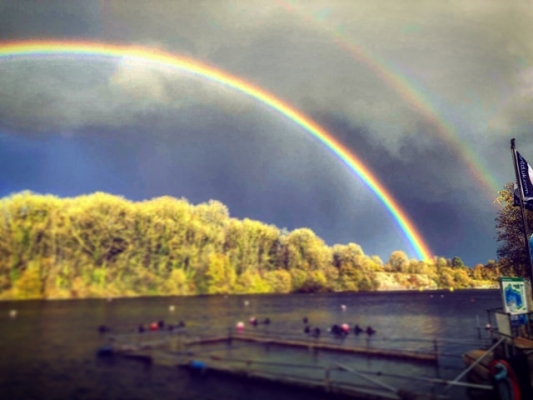 Freediver course on 4th – 5th November 2017 and see for yourself how much fun freediving in November is!
Why freediving in November is still fantastic!
Even though the water temperature is dropping, the water is actually warmer in November than it is in April due to the fact that it's still carrying heat from the summer months. The weather out of the water can also be lovely and on this weekend we had double rainbows on every day and plenty of lovely autumnal sunshine!
No other course provider has our level of experience and expertise. Our team of instructors are second to none and have all been personally trained by Instructor Trainer Emma Farrell, to guarantee you'll be learning from the best.
We have courses, club meets and events running weekly throughout the season and also run courses on our freediving holidays abroad all year round – some of which involve going to very cold places indeed!
Freediving in November starts from the moment you register and receive our tailored online learning package and course materials. At your own pace you will learn freediving theory so you feel prepared on the morning of your freediving course.
Our RAID Freediver Courses  continue in the classroom where you learn about breathing for freediving and the equipment you'll be using. You then move to the pool to put what you've learnt into practice and try long fins for the first time.
After the pool sessions we move to Vobster Quay for more theory and the open water dive sessions of the course.
No other location in the UK is as perfect and consistent when you learn to freedive in the UK as Vobster is. Freediving in November still offers a fantastic freediving experience; loads of fish and plants, and masses of underwater attractions to freedive – though the water will naturally be a little colder at this time of year! You can dive to a truck at 5 metres, boats submerged at 6 metres, planes at 10, and structures, caravans, more boats and much more to be found deeper. And best of all, there are no currents, waves or tides to worry about!
And when you've finished your freediving session, hot showers and hot food are five yards away from the water…
If freediving in November really isn't for you and perhaps you'd prefer learning somewhere warm instead, why not join us on an amazing holiday  and learn to freedive at the same time?
Freediving in November – Meet the students!

Read what this weekend's students thought of freediving in November!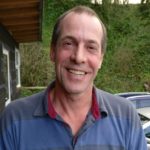 I decided to do a freediving course to see what, if any, physiological benefits there might be from freediving exercise that I might be able to take into my rowing. The statistics that have been quoted for lung capacity for freedivers are in excess of those for elite athletes in my sport, so I thought there has to be something in that and I'd like to explore if there was something I could take out of a course. My initial focus was on breathing & relaxation techniques. The theory side, together with emphasis on flexibility and diet, is very relevant for me, so the information and explanations in this course, particularly the RAID manuals and Go Freediving's material, will be of use, but it was important to me to test this in a controlled and safe manner where there were experts who could reinforce that information and identify whether what I was doing was dangerous or not. That is the biggest take away for me – so I can use that in my training, together with the wise words "relax", "focus on the process, not the outcome", and "gradual adaptation"!. And when I heard and read that you are training Olympians & Paralympians – I know I'm on the right path! There are these other sports that think freediving can offer them something, so I am not on a whim!
The benefits of the course are the knowledge transfer and opportunity to practice in a safe & controlled environment rather than going off on your own practicing going down to depths. There are some things such as equalisation that you can't necessarily work out for yourself, and could potentially be dangerous without appropriate training & supervision. And this course emphasises that it is not a sport for egos and that you should not push yourself any further than you are comfortable with or than you need.
I would recommend this course to anyone who was interested in doing freediving. When I was doing my research into available courses, it was the front end – the website, the look and the professionalism of Go Freediving – that really caught my eye. It gave me the impression that here is an organisation that really knows and understands the sport and how to put it across, and is offering the right sort of courses for people.
Andy Robinson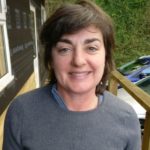 I saw you on television with Ellie Simmonds and I thought it looked great. I Googled and was absolutely amazed that this was on my doorstep and thought 'I have to give this a go!'
I've discovered that it is not as simple as I thought it was going to be, I feel as though I've taken the first steps rather than achieved a level, and think I would like to do it again, but somewhere warmer! It's a very interesting bunch of skills that are required simultaneously.
What I've liked most about this weekend is trying something that felt completely different, and feeling that it is a challenge that I would be able to complete.
The benefits of this course are; health and fitness. I would have to get fitter and healthier to progress. And it's given me confidence to break through a barrier. It's also setting me up for my goal of swimming with large mammals such as whales and dolphins.
I would definitely recommend this course. I feel this is an orderly, yet warmly, encouraging place to come, where you can progress your skills without being pushed. It is where safety and encouragement are high.
Lucy Forwood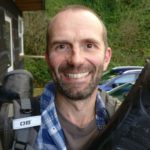 I saw a film of freediving, Googled it and found the Go Freediving club in Poole. I spoke to David who told me I needed to do a course in order to join, so I booked a course. Freediving in November was perfect for me as it was my birthday weekend I thought I'd treat myself to a new adventure sport.
I discovered that it is like learning to drive. You can do all the theory and little bits, but when you get in the water and have to do your duck dive and pull out your snorkel and prequalise and bend and kick, all that stuff it's a real challenge. So yes, it's harder than it looks.
What I liked most about the course was moving fast with the fins on. And I loved it when I first equalised properly, I knew there was no limit to what I could do then. I knew that once I could equalise properly I could progress gradually to go deeper and deeper and when I realised I could reach that 12 metre point where the plane was it was really exciting.
The benefits of the course is the individual attention, the characters of the instructors, the venue and the team spirit from everyone on the course.
I would recommend this course because of the quality of the instructors, the level of attention.
It's a really tough course, but if you could do this course over a week somewhere warm, it would be heaven!
Stewart Thorp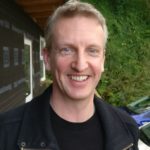 I'd been doing some breath holding with some yoga bits and I was curious and interested in freediving. I was also curious about underwater juggling and then I saw there were various Guinness world records for this  and I thought, well, I can't hold my breath but I could be a much better juggler than other freedivers! So on one level I wanted to practice the breathing and then just exploring what I could do with freediving.
I've discovered that the learning is very practical. One the first day I almost failed in the water section. I realised that I was struggling. I'm not sure if I might have had fantasies that I would have been a natural!  And that progression where Heather was helping on the bits where I was stuck, breaking things down and doing it in a slightly different way to find a way that fits for us. And the bits that have been surprising have been that it was very relaxing – there wasn't the anxiety of going down to the bottom, there wasn't any panic – it was all quite calm and I think that was helped by the fact that the ethos with you guys has always been safety, safety, safety, don't push yourselves. If there were any uncertainties, just stopping.  It was helpful knowing there was no rush. By doing that I think the stuff I was doing towards the end I would have thought would have been completely impossible!
The thing I liked most about the course was the development  practising the technique, the calmness, and when you get something right and suddenly you're five metres down before you know it! That was enjoyable and the relaxing part of it, just floating in the water, looking down.
The benefits of this course are the sense of safety and the fact that there was a sense not everyone is going to pass, but that's okay, you can always come back and do it. There's no rush. The sense that your safety is the priority. The learning experience too. There are very few things you can do where you see such a tangible difference in just two days. From having stepped in the pool thinking 'what the hell are these things on my feet – I can't do this' to then be going down ten metres and pulling someone to the surface and taking your mask off. I can't think of another example of learning that would feel as dramatic.
You have a nice relaxed style, with those very clear parameters which is a very nice teaching style. I would recommend this course for the experience and to push yourself in a place that feels very safe, but the dangers are real – you can't bluff. And I think you can carry this to other parts of your life. I think everyone who did this course has surprised themselves.
Matthew Selman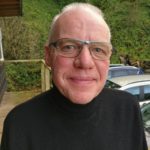 I wanted to a freediving course because of the breathing thing. I read that freediving improved my breathing. I watched your videos on breathing which worked wonders for my gas consumption as a scuba divemaster so I wanted to do the course.
I chose Go Freediving because of the publicity and I read the comments and one of the things that was important to me is that all of your instructors are taught by you. You read what the comments on your websites say and you can see this is exactly why Go Freediving has that trust.
What I have discovered is that my bad finning action has come home to roost. I can't get away with it any longer and what I liked most about most about the weekend was the fun. You made it a very relaxed experience.
The benefits of this course is the breathing, relaxing and I think it improves your fitness. Your staff are wonderful and you can have a good laugh with them.
I would definitely recommend this course 100%  – It is the safety. It has got to be safe and you have got to have total faith in your instructor. You know that if any issue kicks in they are going to be able to cope. The level of instruction is very thorough – especially for people who have never done this before. I am really impressed with your operation the safety and the training of your staff.
John Lancaster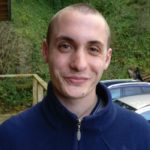 Since watching the film The Big Blue, freediving has been a fascination of mine – to discover this underwater journey. And the films of Guillaume Nery have been really impactful. I am working on a project as a fine artist for the search of silence – finding the acceptance of nothingness, and finding this quietness. After seeing an interview with Guillaume Nery, it made me understand that freediving is more than just going to adapt, it is a journey for outside and inside.
I chose Go Freediving because I really wanted to do a freediving course as soon as possible. Freediving in November in the UK was only possible with Go Freediving. It has been a pleasure this weekend because I have really been looking forward to this for a long time.
I have discovered that I need a little more patience in my life! That it is not the end result, the end product but what is important is in between – the journey that takes you there. I am the youngest of the team  and have a lot of energy and was really hoping to swipe through this session, but that didn't happen. But I got to a point where I was more accepting of this and was looking around and enjoying it rather than trying to push another two metres.
What I loved about this course was that everyone was from such different backgrounds, some were looking for better lung capacity, some for their rowing, some wanted to improve their diving, some wanted the peacefulness, I was more interested in the quiet part. So whatever you motivation is this course forces you to relax and has a lot of health benefits. It is 50% technical and 50% mental and I think that is what my barrier was. I would really recommend this to a lot of people who are stressed in work.
I would recommend the course, it gives a good basis for freediving. All the instructors were really, really helpful. We had direct reflections, the groups were small. it worked very well. I only wish the course could have been longer!
Aron Mathe
And you can read more testimonials here!
Learn to freedive with Go Freediving
Go Freediving is the longest established, most experienced and friendliest freediving course provider in the UK, led by world class freediving instructor trainer Emma Farrell, and her team of personally trained instructors. No other course provider has such a good instructor to student ratio, safety record and personal touch.
Whether you're freediving in November or any other time of year, a beginner dipping your toes into the world of freediving, a seasoned pro looking to turn professional, or simply a freediver of any level who wants the best freediving holiday in the world, we're here for you!
Also check out our online guide, The Beginners Guide to Freediving by clicking here!
Keep in touch with everything Freediving
Subscribe to our mailing list for weekly newsletters with exclusive articles, news, films, offers and more!