If you're considering freediving in September, look no further than Go Freediving – the most experienced, friendly, safest freediving course provider in the UK. We've been teaching people how to freedive in the UK and abroad since 2003 and have taught thousands of people how to freedive.
Check out the latest movie from our RAID Freediver course on 2nd – 3rd September 2017 and see for yourself what you get up to when you learn to freedive in the UK with us!
Why freediving in September is so good!
Freediving in September in the UK is one of the best times to learn to freedive. The water is still warm from the summer sun and the days are still long with plenty of sunshine.
We freedive in the UK generally between the spring and early autumn and our freediving courses run from the end of May to mid Nov. We have courses, club meets and events running weekly throughout the season and also run courses on our freediving holidays abroad all year round.
No other course provider has our level of experience and expertise. Our team of instructors are second to none and have all been personally trained by Instructor Trainer Emma Farrell, to guarantee you'll be learning from the best.
Freediving in September means your course starts from the moment you register and receive our tailored online learning package and course materials. As long as you complete the course within six months of registering to do it, you have all that time to complete your theory. At your own pace you will learn freediving theory so you feel prepared on the morning of your freediving course.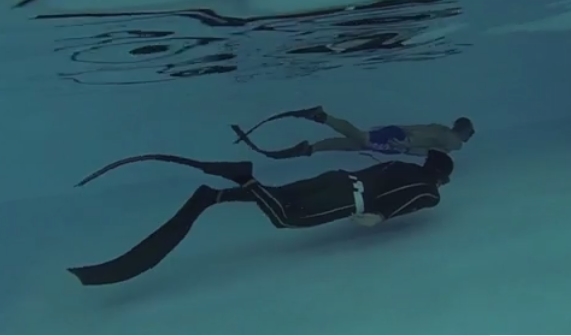 Our RAID Freediver Courses  continue in the classroom where you learn about breathing for freediving and the equipment you'll be using. You then move to the pool to put what you've learnt into practice and try long fins for the first time.
After the pool sessions we move to Vobster Quay for more theory and the open water dive sessions of the course.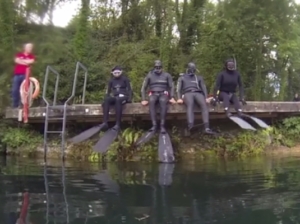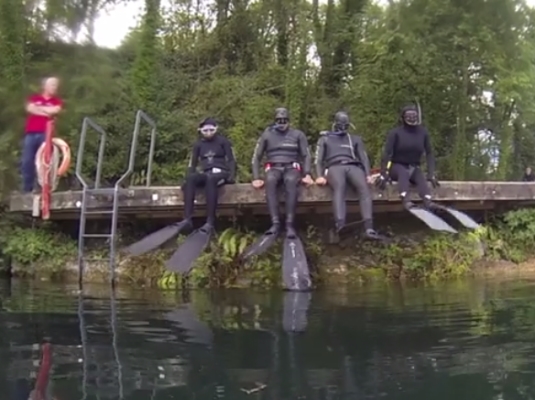 No other location in the UK is as perfect and consistent when you learn to freedive in the UK as Vobster is. RAID Freediving in September courses offer fantastic visibility; loads of fish, mussels and plants, warm water (up to 23 degrees on the surface in the summer, but a bit cooler for September, around 19 degrees), and masses of underwater attractions to freedive. You can dive to a truck at 5 metres, boats submerged at 6 metres, planes at 10, and structures, caravans, more boats and much more to be found deeper. And best of all, there are no currents, waves or tides to worry about!
And when you've finished your freediving session, hot showers and hot food are five yards away from the water…
Freediving in September – Meet the students!

Read what this weekend's students thought of their freediving course with Go Freediving!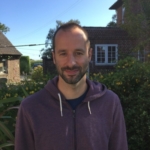 I had done an introduction to freediving with you about a year and a half ago and I love everything to do with open water – swimming, surfing , snorkeling, whenever I am on holiday, but I know I can't equalise, so whenever I dive down it just gets too painful. I thought it would be good to get on a course, Emma recommended it, so I did the course. I have loads of new tips now of how to progress with the equalisation, so lots to work on, but some good knowledge gained.
Doing the course I discovered there is a lot of technique involved, it's not just about how long you can hold your breath and with equalisation there are a few different ways of doing it for example the Frenzel technique which I can't do at the moment, but that's something to work on.
I liked the relaxed nature of the course. It was very informative in a relaxed, fun way and the very act of freediving I found very relaxing as well, so that was the cool thing about it.
The benefits of this course are it's relaxed but there's  lots of information – very informative. Knowing there is a club involved so that you can keep on developing in your own time and there are more levels to go to take it as far as you want to go. And the holidays too – it's great to know there are people going to Egypt and other places.
I would recommend this course because it is fun and relaxed. You definitely trust your coach  straight away which is very important. I always felt safe. Before I came here I read about other companies that pushed people which I don't think may have been safe, but there is no way you felt like that on this course.
James Holder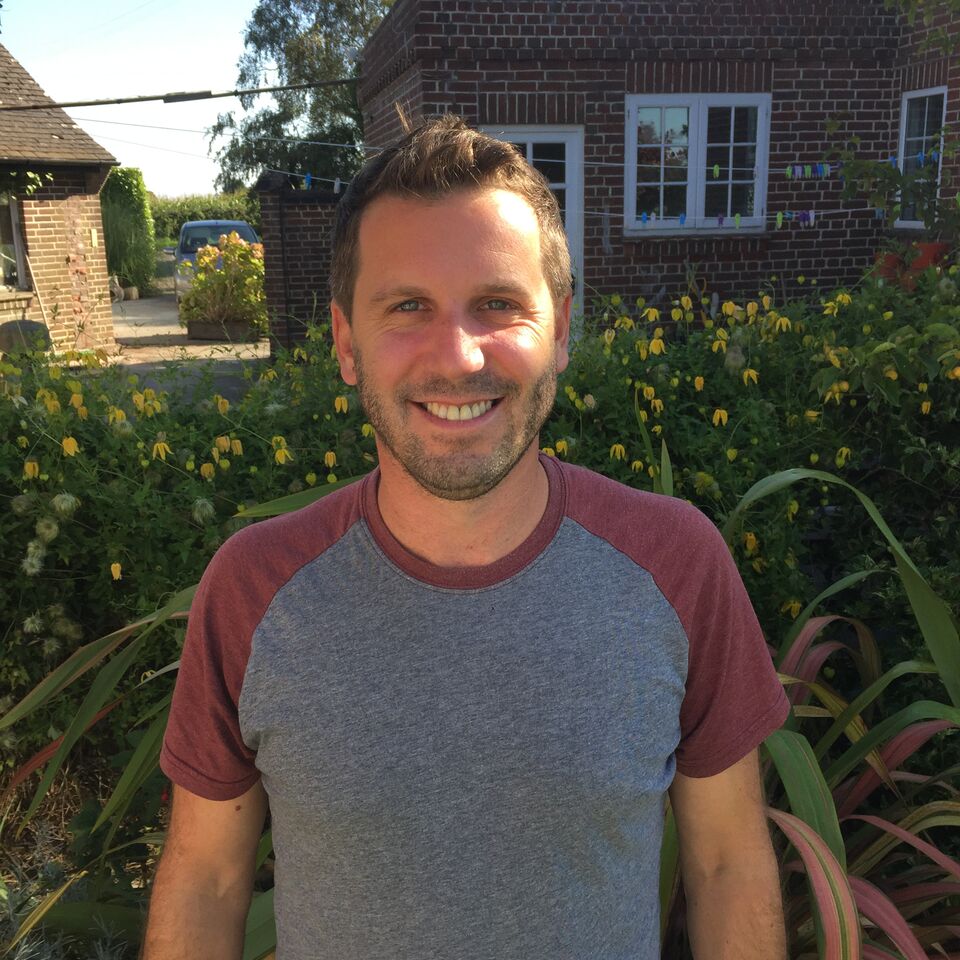 I originally came here as a scuba diver and was doing a lot of diving, but my interest was starting to wane and I wanted a new challenge a new experience and something that gave me freedom in the water and freediving seemed to be the obvious answer.
I have a bit of a connection with Vobster Quay. I would see Emma come here and the courses she would run. I found out about her book and her big reputation as a freediver and it seemed like an obvious choice for me.
I discovered doing the course that I wasn't as good as I thought I was going to be. I didn't think I was going to be amazing, but I thought my background as a scuba diver would have given me more of an advantage and more of an understanding, but I realised quickly that they are two completely different disciplines and you have got to treat them like that and you've got to keep trying and learning and not get down and just keep going.
David  was a brilliant instructor for me and I would say that was the best thing about this course.
I would absolutely recommend this course. I think the lead up to the course materials was good, the training environment in Glebe House was good, the open water training environment was good and I couldn't really fault it.
Ben Stokes
And you can read more testimonials here!
Learn to freedive with Go Freediving
Go Freediving is the longest established, most experienced and friendliest freediving course provider in the UK, led by world class freediving instructor trainer Emma Farrell, and her team of personally trained instructors. No other course provider has such a good instructor to student ratio, safety record and personal touch.
Whether you're a beginner dipping your toes into the world of freediving, a seasoned pro looking to turn professional, or simply a freediver of any level who wants the best freediving holiday in the world, we're here for you!
Also check out our online guide, The Beginners Guide to Freediving by clicking here!
Keep in touch with everything Freediving
Subscribe to our mailing list for weekly newsletters with exclusive articles, news, films, offers and more!