It's that time of year again, where we all look back and think where did the freediving 2018 season go? Well get ready! There's a whole load of freediving 2018 memories coming your way!
Freediving 2018 – January
Think nothing happens 'off season' for freedivers? Think again! Even though the freediving season runs from April until October, our club is busy training  at our club sessions in Bath and Poole.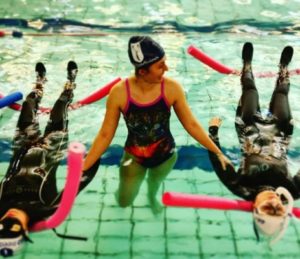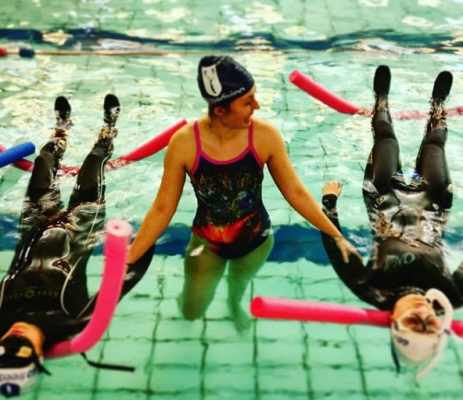 First session back was on 11th January for the Poole club and everyone was keen to get back in the water. Check later to find out what else our Poole club got up to this year!
Our Bath club followed soon after! with the lovely Lucy earning the title of Queen Noodle Holder, and Lois eating lots of birthday cake!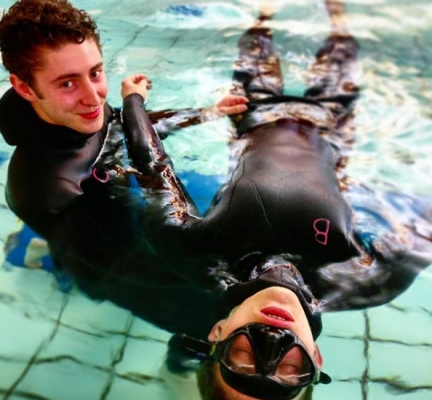 As well as our club sessions starting up again after a short Christmas break, so do our courses!
It's still a little cold to venture out to Vobster, but January signalled the start of our popular Try Freediving Courses, with brothers Joel and Oliver kicking the courses off!
They aced their course and were amazing in the water!
Freediving 2018 – February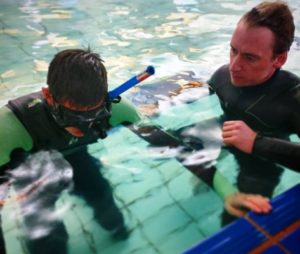 February was an exciting time for Go Freediving. We were not only preparing for the Liveaboard trip in March, but also confirmed we would be going to Abu Dhabi to teach there for three weeks too! We also ran our second Try Freediving Course of the year. The fully booked course saw awesome students Mark, David, James and Lou enjoy discovering freediving!
Freediving 2018 – March
It's liveaboard time! One of the hottest dates on the Go Freediving calendar. And I for one, could not wait to get away from the awful, freezing British weather and feel some glorious sunshine!
We went from this: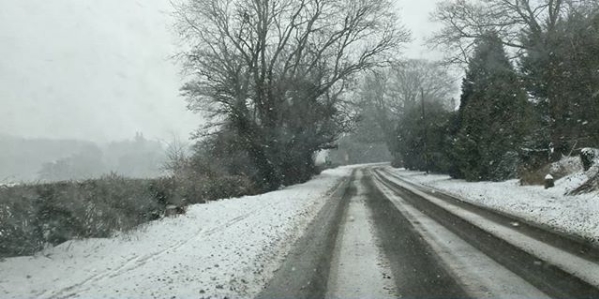 To this: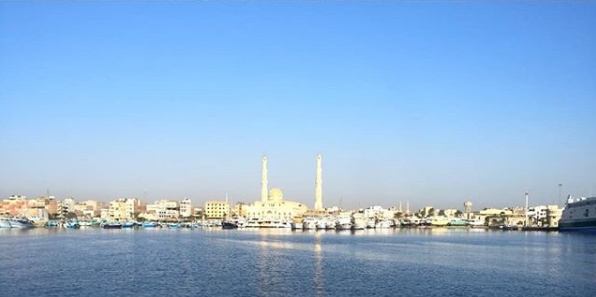 It was a truly incredible trip with many freedivers taking Try Freediving, RAID Freediver, RAID advanced and RAID Master Freediver courses during the week. I also managed to get my hands on one of the first pairs of Hektometer goggles and took them with me to test.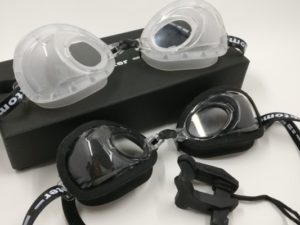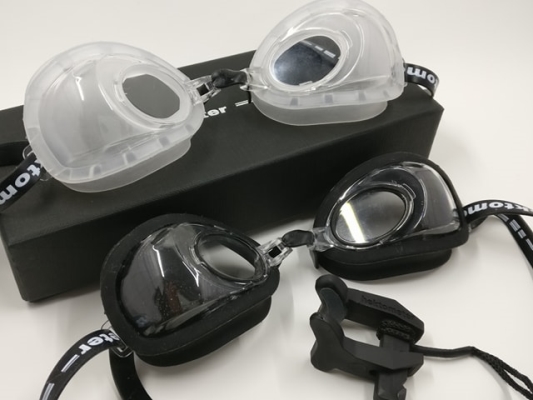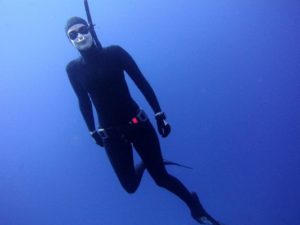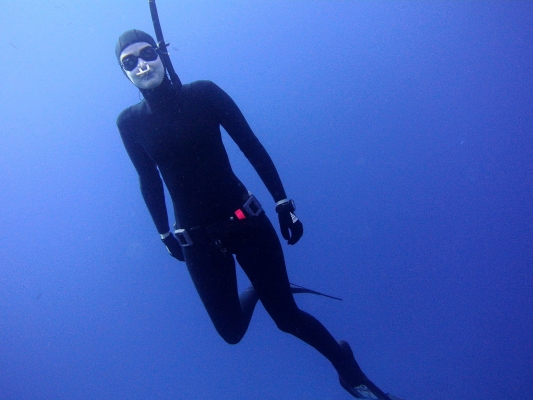 These goggles are a game changer – a novel solution to hands free equalisation. Since testing and reviewing them, I have consistently stocked and sold them to people all over the world. And the feedback from everyone is that they are just fantastic!
I can't believe it was only this year these goggles came on the market. They have just slotted right into being an awesome addition to anyone's freediving kit.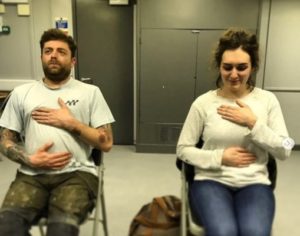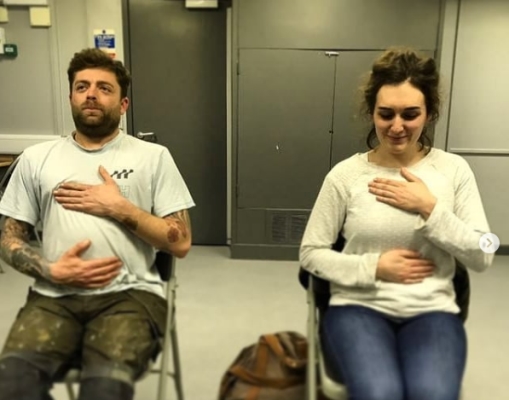 When we returned from our liveaboard we had another Try Freediving Course – this time it was held in Poole instead of Bath and was run by David Mellor. Students Toby and Emily, were amazing! and set some impressive times of over two minutes each, too!
No sooner was I back from our liveaboard trip in the Red Sea, than I was off again! This time to Abu Dhabi where I was hosted by the wonderful Kathryn and there to teach students and also present a talk on freediving!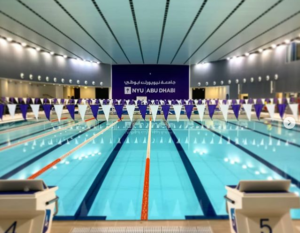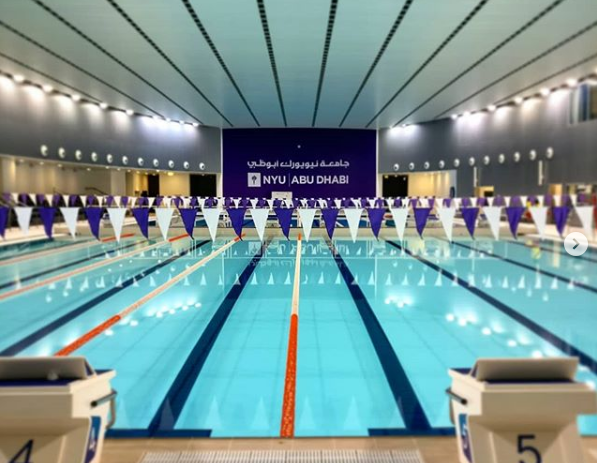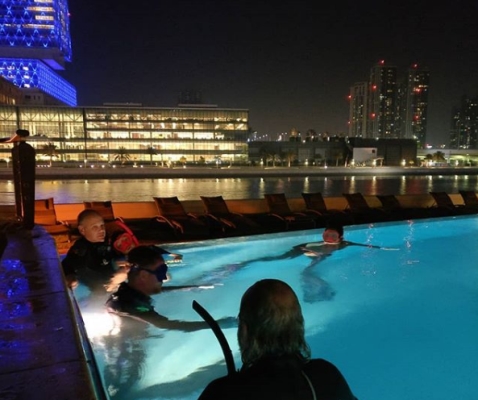 Abu Dhabi was an amazing location to teach. The facilities were second to none.
The pool was officially the swankiest and cleanest pool I have ever, ever ever taught in! And three metres deep at one end!
While I was busy teaching some amazing women how to freedive (sorry, no photos to share as they are not permitted) the amazing David Mellor together with Tom Elliott, was competing in his first freediving competition.
Here he scored a fantastic clean 5.19 static, 100 metres dynamic no fins, 124 metres dynamic with fins using a monofin and won third place overall!! So, so proud!
Freediving 2018 – April
21st April heralded the start of our RAID Freediver courses for the year, and kicked off in style. We had sunny weather, a brand new toy to play with  and eager students Brendan, Jack, Jeff, James, Thomas, Tabitha, Cassie, Thomas and Lee, all keen to complete the first RAID freediving 2018 course with us! You can watch their course video, here.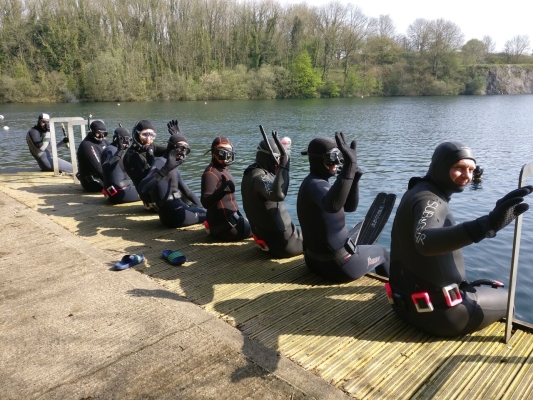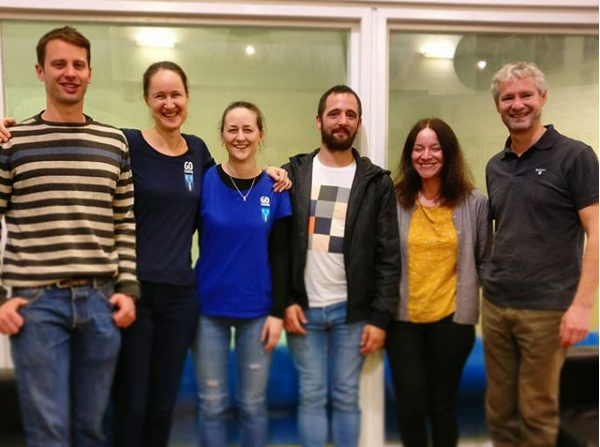 But, that wasn't the only course we ran in April! We also ran another jam packed Try Freediving Course too, with equally fabulous students George, June, Rupert and SJ enjoying their first taste of freedomiving.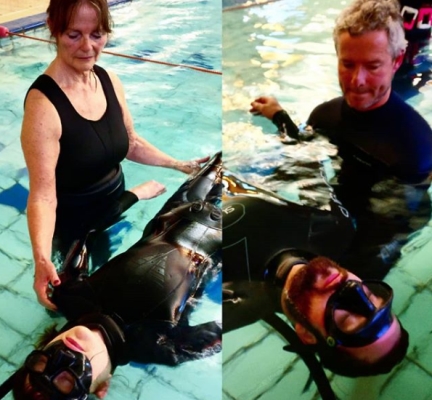 April was also a time when everyone pulled together in light of Gemma Smith's accident. Gemma was walking home to a friends house when she was struck by a passing car and suffering serious injuries.
We followed her story and her campaign, as well as co-ordinating fundraising within the club.
Gemma was a complete trooper and an inspiration throughout her recovery, so it was such an awesome moment when we heard that enough money had been raised to install a stairlift in her parents home to provide some independence for Gemma and some additional assistance for her ageing parents.
Gemma is continuing to go from strength to strength and will no doubt be diving again very soon!
Freediving 2018 – May
Before we knew it we were into May! This month I attended Screwfix Headquarters where I discussed the impact of plastic pollution in our oceans and how it affects us as freedivers.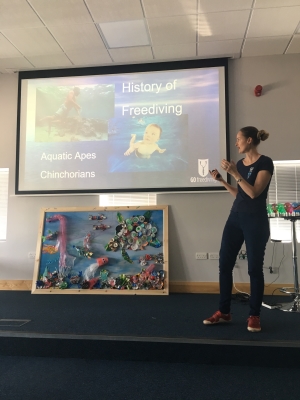 The next day it was back to another fantastic RAID Freediver course with epic students Richard, Liam, Russ, Peter, Veni and Charlotte! Watch their course video, here.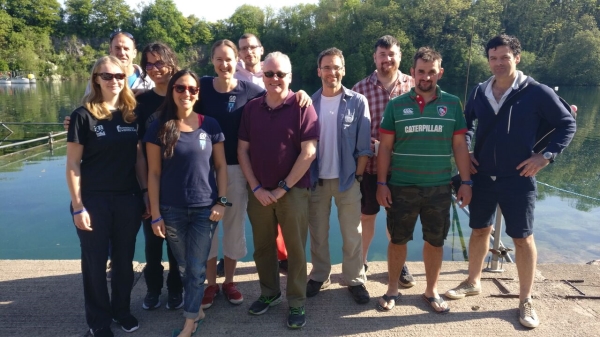 Freediving 2018 – June
Things really started 'hotting up' in June – and we're not just talking about the weather (fancy, actually having a summer this year!). In June we had one Try Freediving Course,  two RAID Freediver Courses and one Advanced Freediver Course!
Our Try Freediving students Tom, Stacey, Sam and Irene were not only amazing students, but a hilarious group to teach!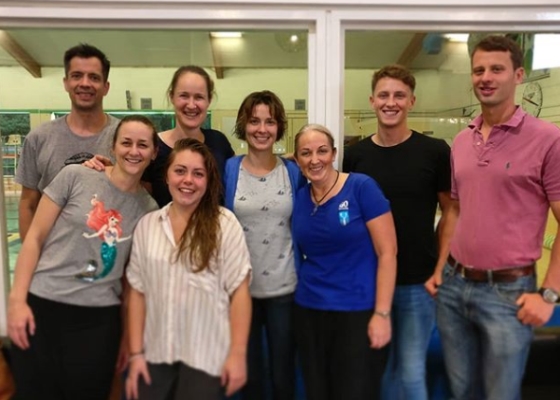 Our RAID Advanced freediver  course students Wayne, Christopher, Michael and Douglas together with RAID Freediver course students Ashley, Saskia, Anna, Lou, Kieron, Rupert, Cassie, Angelique, Joshua and Genevieve formed two formidable student groups and we had a blast teaching them all (click on the images below to watch their course videos).
Also in June  I was invited as a guest at The Freedive Cafe and had a fantastic time talking all about freediving and why I chose the path of teaching ( you can listen to the podcast here). I had such a great time, in fact, I was invited back later in  the year for another interview!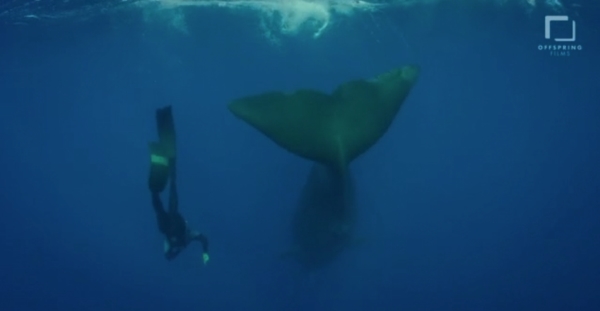 Also, after learning to freedive with us at the very end of last year, TV presenter Patrick Aryee's TV series titled 'Big Beasts – Last of The Giants' was shown on Sky1 on June13th.
We got to see all his freediving training pay off as he had an amazing experience freediving with whales.
You can also just see that he's wearing a pair of our Go Freediving Spierre carbon fins!
Freediving 2018 – July
July was another awesome month for courses – we ran three RAID freediver courses! We ran two weekend courses and one midweek course and welcomed a number of returning students onto the courses so that they could complete skills from courses earlier in the year.
Our students this month were the incredible Peter, Ronnie, Rachel, Samantha, Michelle, Matthew, Danny Lee, Rachel, Alex, Neil, Sylwester, Jane, Anna, Mark, Paul, Emma, Phillip, Daniel and Paul! (You can click on the group photo images below, to watch their course videos!)
But it wasn't just a month about courses! In July we had not one, but two awesome pieces of news!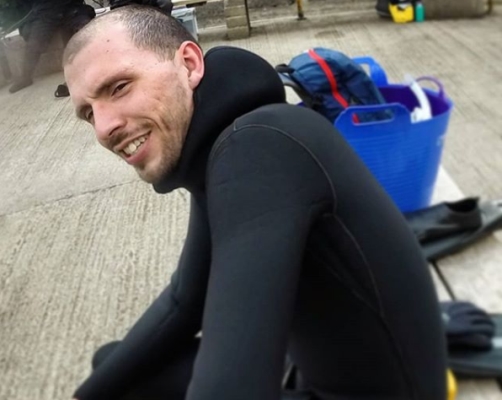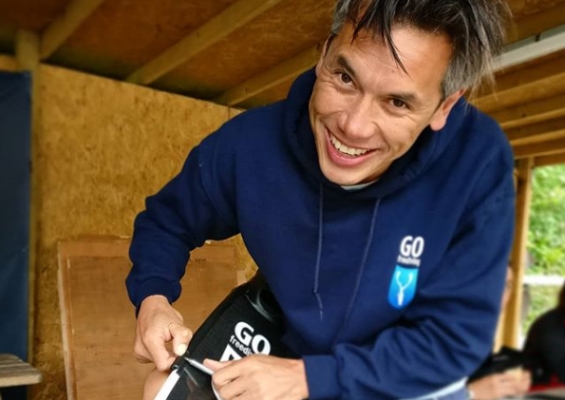 The first was that Go Freediving Instructor David Mellor had been selected as a member of the British Freediving Team – An amazing achievement which he worked so hard for! But that's not all! No sooner had we heard about David's success, fellow diver Tom Elliott – another determined Go Freediving Instructor no less – was also confirmed as having secured a place on the team too! How amazing is that?!!
Freediving 2018 – August
The heat is not letting up! The weather has been glorious and it seems everyone wants to try freediving this year! Which is AMAZING!! This month we had a Try Freediving Course where one of our regular freedivers Dan, brought his nephew along to have a go!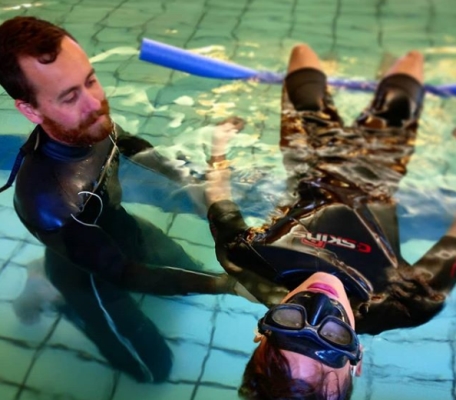 We also had another two bumper sized RAID Freediver Courses, with our amazing students and returning students Steve, Kirill, Sharon, James, Chris, Mark, Brendan, Kathryn, Andrew, Keiran, Stephen, Jeremy, Simon, Marius, Dan, Ronnie, Ole, Tracey, Ian, Hannah and Tony!
Freediving 2018 – September
What a busy month September turned out to be! I gave a presentation on behalf of Blue Abyss at Frank Bright Abel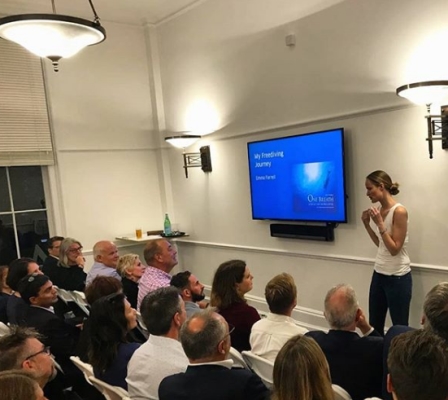 I jetted off to the US and taught freediving in Michigan for a week, which was a fantastic experience!
Based out of Scuba North and freediving in the Great Lakes, students Bob, Ken, Ryan, Larry, Duane and Claire Morey got to experience our RAID Freediver Course, while student Instructor Chris, who had undertaken part of his training via Skype, completed the remainder of his RAID Advanced Instructor Course! I am so pleased to see freediving taking off in this area!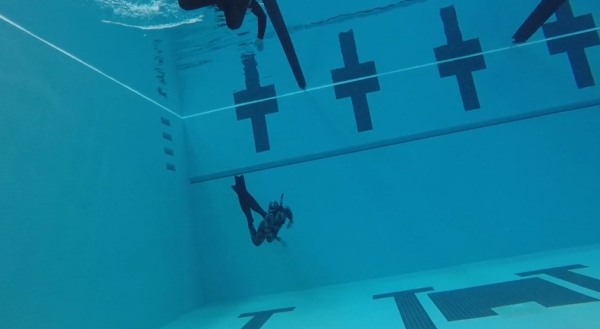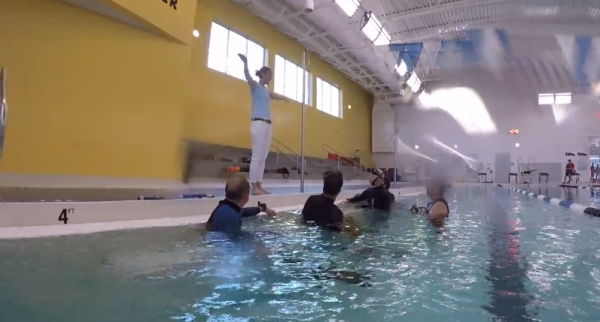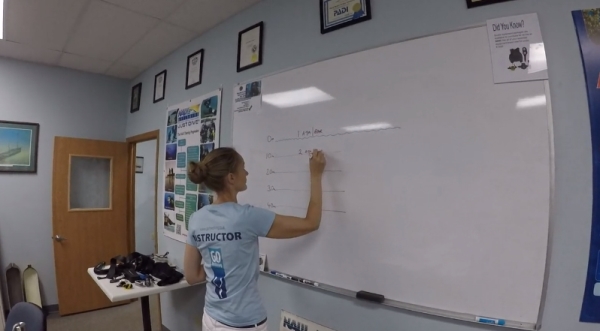 Back in the UK, we ran another three RAID Freediver Courses, a RAID Advanced Freediver Course and another Try Freediving Course! Our three fabulous RAID Freediver students and returning students were Miranda, Matthew, Christian, Matthew, Gavin, Zoe, Stephen, Jacob, Aliz, Kathryn, Lucy, Daniel, John, Sylwester, Stephen, Alex, Rui, Irene, Jerome (click on their group photos to watch their course videos).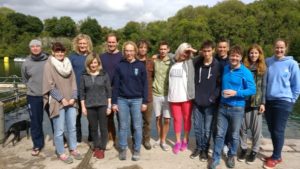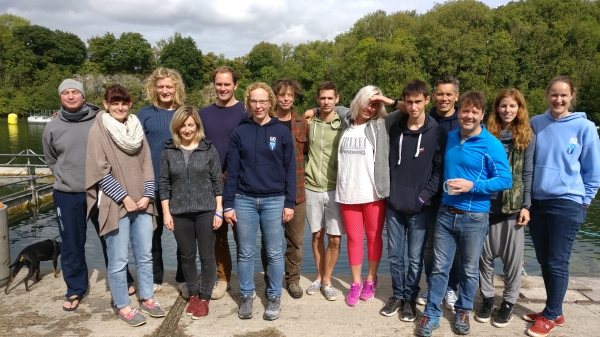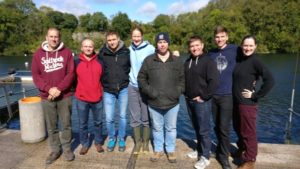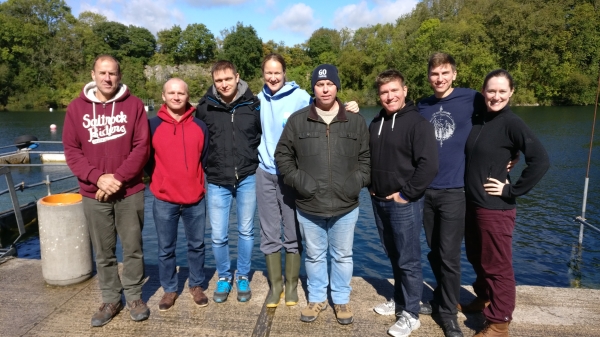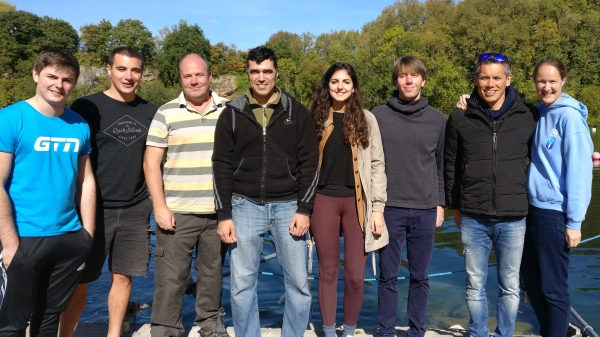 Our Advanced students were the amazing Thomas, Timothy, Delphine and Dan – you can check our their course video and blog,here!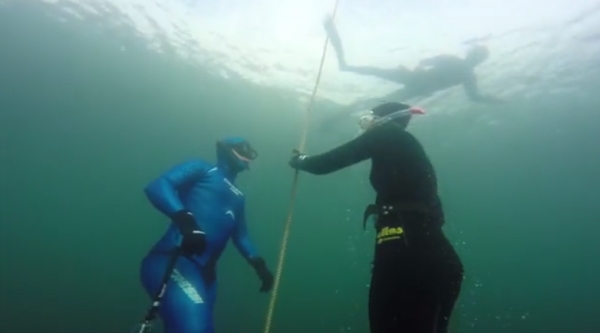 And our last Try Freediving students of the year, Karl, James, Melissa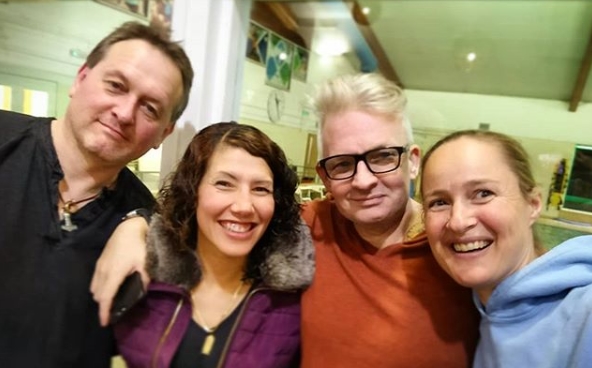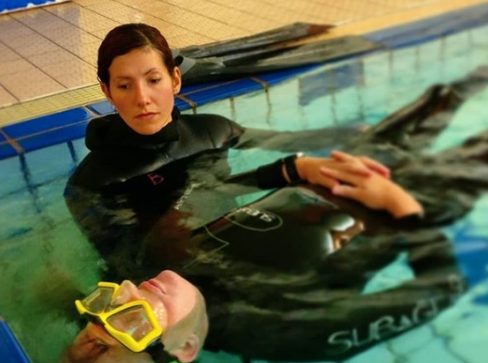 We also had our highly anticipated Shark trip this month too!! With four very happy freedivers spending an awesome few days on the glorious Cornish coast eating cream teas, freediving around the coastline and of course swimming with blue sharks!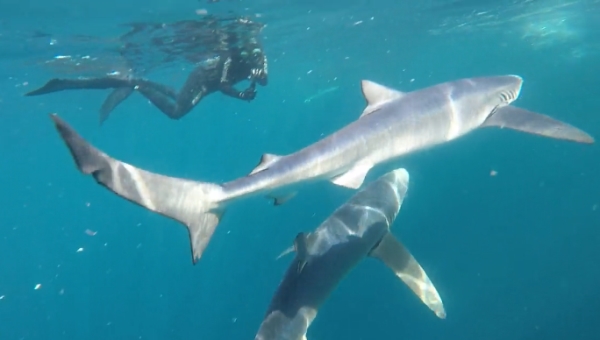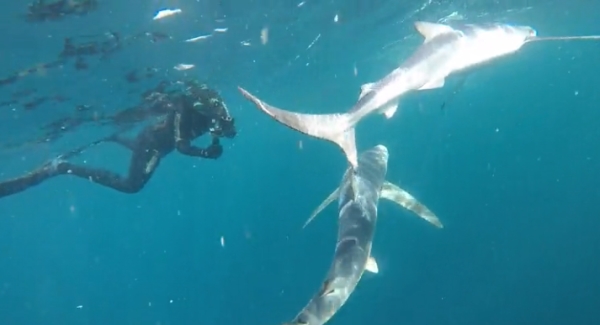 Freediving 2018 – October
October signals the end of our freediving courses for 2018! We had one RAID Freediver Course and one Try Freediving course. Our October RAID freedivers were not put off by the cooler weather at all and had an awesome weekend freediving. It was also the last chance for earlier students to get their final skills signed off and get certified Our last course of the year saw awesome students Mark, Coralie, Piers, Sam, Andrew, Gilberto, Sophie, Jim, Louise, James, Steve, Samantha and Tracey all get put through their paces. (click on the group photo to watch their course video!)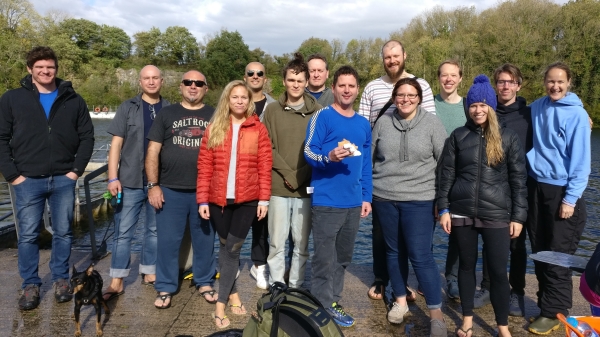 Our final Try Freediving students of the year were the epic Robin, Leigh, Chris, Gerry and Jacob!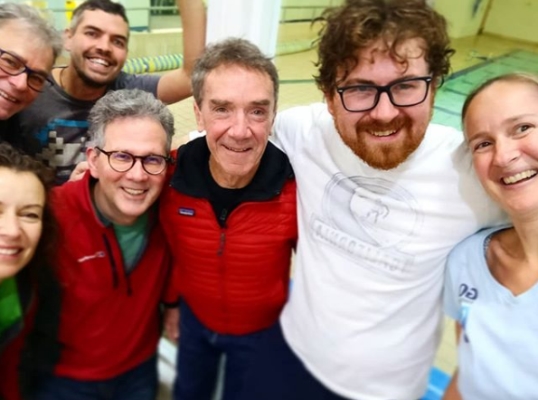 Just because October signals the end of freediving courses with Go Freediving, it doesn't mean it is time to pack up our fins and hibernate until the spring! In October, David Mellor went to the Vostok Cup championships in Kalamata, Greece and achieved three white cards in Free immersion, constant weight and constant weight no fins!
And if that wasn't enough, members of the Poole Club then went to the Bristol Blue Freediving Competition!
We had so many keen participants our Poole club we had not one, but two teams! The Bream Team (love it!) and the Neoprene Numpties (love it just as much!!). The competition was a day of awesome performances as well as 25 recorded new PB's reached!! Our very own Liz Coulson achieved a new PB of 79m on DNF!! You can find our more about the teams and event results, here!   And to top the whole competition off, the amazing Nic Wood only went and won the best Newbie Prize!!!
And then, it was time for our Freediving Training Camp in Tenerife
Freediving 2018 – November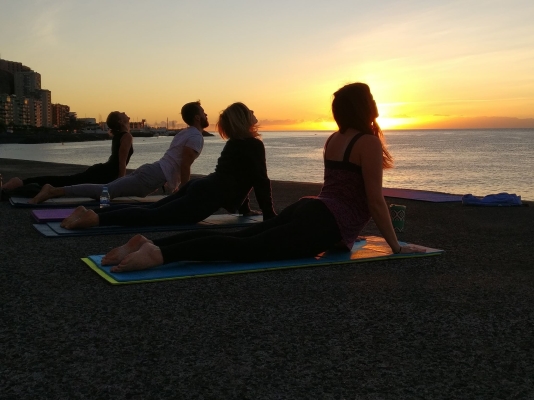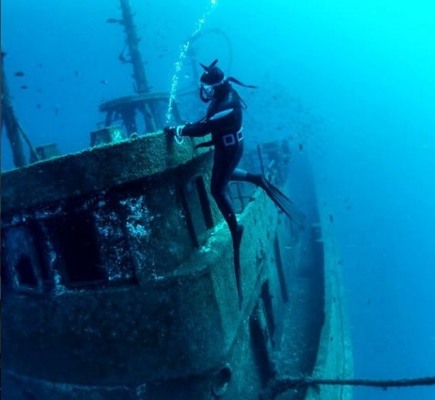 With no more courses or competitions, November was always going to be the perfect time to grab some winter sun and pack in some glorious freediving.
This year, instead of a liveaboard we flew to Tenerife and had a land based freediving holiday! Which was awesome! Not only did we get the chance to cram in some amazing dives, we attended masterclass workshops in equalisation, enjoyed fabulous day trips, practiced yoga and simply had the best time ever!
We're already planning to go back!!
Freediving 2018 – The Blogs
Freediving 2018 – The Best of 2018 Video!