Learn freediving in the UK with the most experienced course provider. Teaching in the UK and abroad since 2003, no-one has our level of experience and expertise. Check out the latest film from our RAID Freediver course and see for yourself what you get up to when you learn freediving in the UK with us!
What happens when you learn freediving with Go Freediving?
Our freediving courses in the UK take place between May and October, with courses from Try Freediving up to Instructor running weekly throughout the season. We also run freediving courses on our holidays abroad all year round.
When you learn to freedive in the UK your course starts when you book on and receive the course manuals and materials. In your own time you learn freediving theory so you feel prepared on the morning of your freediving course.
The RAID Freediver course starts in the classroom where you learn about breathing for freediving and the equipment you'll be using. You then move to the pool to put what you've learnt into practice and try long fins for the first time.
After the pool sessions we move to Vobster Quay for more theory and the open water dive sessions of the course.
No other location in the UK is as perfect and consistent when you learn to freedive in the UK as Vobster is. Fantastic visibility, loads of fish, mussels and plants, warm water (up to 23 degrees on the surface in the summer), and masses of underwater attractions to freedive. You can dive to a truck at 5 metres, boats submerged at 6 metres, planes at 10, and structures, caravans, more boats and much more to be found deeper. And no currents, waves or tides to worry about!
And when you've finished your freediving session, hot showers and hot food are five yards away from the water…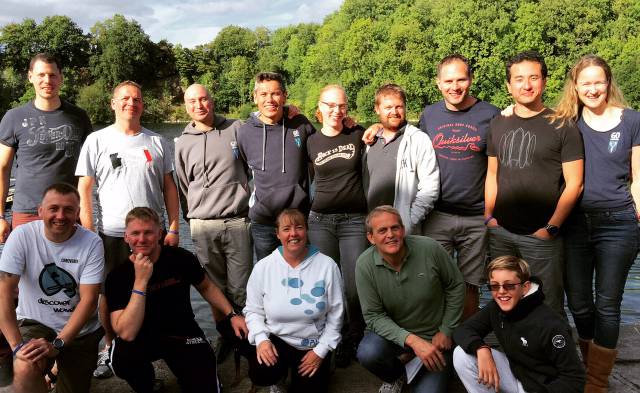 Read what this weekend's students thought of their freediving course with us!

For me, I'd heard that freediving improved your air consumption when you Scuba dive, and I wanted to do that. And I wanted to be able to dive without the stream of bubbles, to do it unrestricted, to not have to get into a dry suit, strap 14 kilos of weight on yourself, and a tank. It's a challenge as well, something new when you learn freediving.
I discovered some slight trepidation, that you can lock away, like with scuba. And doing that whilst your diaphragm is trying to get you to breathe. But the fact that you can calm yourself down for a couple more moments before you come back up. I enjoyed it. I enjoyed the sensation and the challenge of doing it.
I liked most about the weekend the instructors. They're all very calm, very relaxed, and again, without harking back too much to scuba, some of the scuba instructors, have been pretty much 'no no no!' and they drag you off, 'don't do that, do this!' But it's much calmer here much more gentle. Even you! It was more 'try this, think about that', cycling through a variety of different things. Your instructors were brilliant.
Benefits of doing the course would be increased water confidence, ability to say I've now done that, tick that off. For me, also coming to Vobster. I've never been here before and it looks like a very nice place to scuba dive as well.
I would recommend this course to scuba divers and non scuba divers as well for the challenge to come, learn freediving and do something that pushes you mentally and physically. And this school specifically because you're very relaxed, you're very calm. Well organized, well structured.
Paul Mills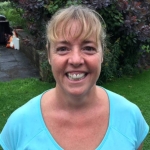 I wanted to learn freediving because I really want to swim with basking sharks and I want longer bottom time to see all those gorgeous things under the water.
I wanted to come and learn freediving with you because it's a clearly recognised team of people, because of you're reputation, and I read your book and that I thought that looked like my gang of people, and the location.
I discovered I could do more that I thought! It's passion, fantastic thing, the sense of freedom, how important a buddy is, how it's all in your head. But my God, it's like another world again, even though I scuba dive, its like 'wow! That's amazing all over again!'
The things I liked most about the course… the angel David I thought was quite good! This course, although it's got good structure, and the pace goes fast, you don't feel rushed and pressured, so people can learn at their own pace, and having a mixed group is great. You guys are very knowledgeable and professional, so any questions always get a sensible answer, so you feel very confident about the level of teaching you're getting, and I think it's very good value for money.
Benefits of doing the course would be self-confidence, another passion to explore, and just great fun!
I'd recommend this course absolutely a million fold! It's that whole thing about professionalism but good fun. It's all about the fun thing and not pushing someone beyond where they want to be. You know, being very safety conscious and all those good things.
Claire Kemp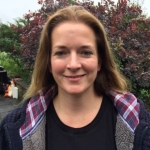 I tried snorkelling and I tried a bit of duck diving and I decided I needed to know how to learn freediving properly. You came to Oxford to do the Try Freediving Course and I loved that so I decided to do my RAID freediver course with you.
I discovered that it's not just as simple as getting in the water and going down. I can't really equalise, but it will come and I've learnt some great different techniques to try. The theory's been brilliant. Although I haven't got down to those depths, I understand it more and it is different to diving so it's been well worth it. I've got something now to go away with and do.
The thing I liked best about the course were the people, because I didn't get on brilliantly, and I did get cross with myself, everybody here has offered advice and guidance, but they didn't make you feel stupid, which I have seen in my diving life before, so I wouldn't have come back today had I not felt comfortable with everybody here, and it was great that Zoe offered to do one-to-one with me. She didn't have to and she did, and that's why I think it's special.
The benefits of doing the course with you is that you learn how to get better at freediving and you learn freediving properly. And even if you can't do it properly straight away, you learn how it should be like, and that you can do lots of things. Freediving isn't just about going somewhere, going down deep and coming up again, there's lots of other things to do, which I didn't know about before I came on the course.
Absolutely I'd recommend this course, because I think people sometimes go out snorkeling and sometimes duck dive down and go as deep as they can without any knowledge whatsoever about what's happening to them. Just that bit of knowledge, and the training, the notes and everything you sent, the practice breath holds beforehand, made a massive difference to the confidence levels of holding your breath as well, which you don't get if you don't do the course.
Valerie Huxtable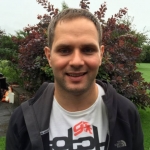 I wanted to learn freediving because my brother said I was hopeless! I always go spearfishing with my brother and he goes spearfishing to 30 metres and I'm stuck on the surface. And I love the water so I thought I'd do the course.
I thought that freediving was all about training and being fit, and expanding your lungs, but it's just about your body learning it can stay under water longer and doing all the things that it can do. It's quite weird! Obviously training helps, but it's a kind of inbuilt system that's activated. And relaxation.
The weekend was all good. It was awesome!
Three benefits of doing the course with you guys, it will help with surfing, with wipe outs as I get older I can hold my breath longer! It's going to help with spearfishing, and more confidence in the water really.
Anthony Crosskill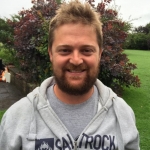 It's been super fun. Anthony organized everything and I just tagged along, but it's in line with what we enjoy doing so in terms of what we've learnt it's been massive, but it's the basics though, so now round two is on the cards!
I discovered that the way we'd been doing things is really different, I'd never done a course like this before, so you learn by just seeing your mates, and people around you, and that's not necessarily the right way. The breathing techniques are totally different, and we understand why now, and you understand that it makes a massive difference.
The venue is great. I've never been to a place like this but it's really cool. And I thought the way we dealt with dives and theory really gelled well together, and I think two days is a good stint at this. But I think for our group, we probably got to a level where we wanted to do more, but it's a gradual process.
The benefits of doing the course would be I think if you enjoy freediving, it's understanding it. That's important. The concepts. And if you enjoy spearfishing, again, it gels well with that. And also being comfortable in the water. I mean, we've been brought up in the water so I feel super comfortable in it, but I feel that I have that I have that much more control now because you understand it that little bit much more. And then I think, there's the ability to go past the mental block where you think you need to breathe but you don't actually need to breathe, and I think I'm still processing that, there's a definite barrier there.
I'd recommend the course because it's a good way to understand the basics of freediving to learn freediving, and the facilities are great. It's safe and you don't have to worry about anything.
Conrad Rademan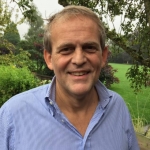 Every year we go sailing in Sicily, Greece, Corfu, the whole of the Aegean, and Eric is obsessed with going down, and we have been doing it but obviously with no clue effectively. So this year for his birthday, we said, we can learn freediving on a proper freediving course, so this year when we are sailing, when we are in a beautiful bay, then we can both go down and enjoy the freediving, in safety.
I discovered that I'm more able than I thought I was! I never thought I was going to go to twelve metres. It's been brilliant, really really enjoyable.
I liked most first of all to learn the techniques, to learn the breathing techniques, and how to hold the breath, because that was the biggest mistake I had been making, leaving all the oxygen behind! I enjoyed to freedive with a buddy, and I now know the importance of doing it with a buddy. Before, when Eric was going down I was looking from up, but now realize that if there was a problem down there, I don't know what I was going to do.
After doing this course I will enjoy more my summer holiday with my children, I can do more things with my son, and I think generally, also for safety, when you're sailing, anything can happen, with the anchor, you can now just do your breathe up and just go.
I would recommend this course to people, the main reason is for the safety. Doing something with knowledge of what can happen and what you need to do when it happens.
Pierluigi Pezone

I do spearfishing and I wanted to improve my technique. I wanted to go a bit deeper and do it more professionally. And my dad found you. It's a good start if you want to learn freediving.
I learnt about safety and buddy techniques, like going down and meeting them, and the rescue methods and more techniques like finning properly.
I liked the diving most. Going down and I liked the place. Even though it's a man made lake, there are shipwrecks and things, lots of fish. It was more exciting than I thought it would be.
The benefits are that I'm now going to be safer in open water, better technique of going down, finning, holding your breath, and what to do in case of an emergency, like buddying and stuff like that.
I would recommend the course to anyone who likes the sea because it's interesting and it could be the start to a new thing you do.
Eric Pezone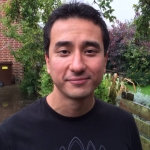 I was brought up in the far east where the water temperature is lovely and I snorkelled all the time, and didn't realize it was a proper discipline with proper training until relatively recently, so I figured it would be good and appropriate to learn freediving properly.
I discovered loads of things doing the course actually! That a lot of my technique has been completely wrong, even things like a duck dive, that I'd done without realize there was a proper way of doing it. Breathing up, which I'd done without realizing there was a proper way of doing it, and a lot of stuff I've done, now looking back, was probably actually quite dangerous!
I liked the company best on the course. All the instructors are friendly, I got on well with the people here, it's been really fun!
You get a formal certification, you have the confidence that you're listening to someone who knows what they're talking about. And you get contacts and links if you want to do it in this country and if you want to push it further you know where to come to.
I'd definitely recommend this course. If you learn freediving you want to make sure you're doing it safely. If you're interested in doing it better, deeper, longer, whatever then you'd want to hear from the people who know how.
Ben Rush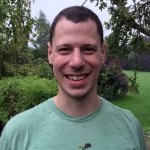 I wanted to learn freediving to learn the safety aspect of it. I do loads of spearfishing and snorkelling, and I had no idea about what to do about safety.
I've discovered that hyperventilation is bad, relaxation is super important. The buddy system, and how to actually do the buddy system. Dive rescues, and loads of other stuff!
I loved about the course the freedom to go freediving! Benefits of doing the course would definitely be the safety. That's paramount. It's a good set up at Vobster Quay here. And very friendly people!
I'd absolutely recommend the course. It covers all the bases!
Richard Mercardo
And you can read more testimonials here!
Go Freediving is the longest established, most experienced and friendliest freediving course provider in the UK, led by world class freediving instructor trainer Emma Farrell, and her team of personally trained instructors. No other course provider has such a good instructor to student ratio, safety record and personal touch.
Want to watch more people learn freediving with us?
Then keep in touch by subscribing to our mailing list for weekly newsletters with exclusive articles, news, films, offers and more!