Learn to freedive in the UK with Go Freediving, the best freediving course provider. Check out the latest film from our beginner freediving course and see for yourself what you get up to when you learn to freedive in the UK with us!
What happens when you learn to freedive in the UK with Go Freediving?
Our freediving courses in the UK take place between May and October, with courses from Try Freediving up to Instructor running weekly throughout the season. We also run freediving courses on our holidays abroad all year round.
When you learn to freedive in the UK your course starts when you book on and receive the course manuals and materials. In your own time you learn freediving theory so you feel prepared on the morning of your freediving course.
The RAID Freediver course starts in the classroom where you learn about breathing for freediving and the equipment you'll be using. You then move to the pool to put what you've learnt into practice and try long fins for the first time.
After the pool sessions we move to Vobster Quay for more theory and the open water dive sessions of the course.
No other location in the UK is as perfect and consistent when you learn to freedive in the UK as Vobster is. Fantastic visibility, loads of fish, mussels and plants, warm water (up to 23 degrees on the surface in the summer), and masses of underwater attractions to freedive. You can dive to a truck at 5 metres, boats submerged at 6 metres, planes at 10, and structures, caravans, more boats and much more to be found deeper. And no currents, waves or tides to worry about!
And when you've finished your freediving session, hot showers and hot food are five yards away from the water…
Read what this weekend's students thought of their course with us!

I wanted to improve my breathing techniques and it's always something I've fancied doing on holiday but you do the usual snorkelling and you manage to get down two or three metres and then you're back up to the surface within seconds, which is no fun whatsoever, so I thought I'd learn how to do it properly and learn to freedive in the UK.
I discovered that it's all about relaxing. The more you can relax, the better your dives are going to be and you can just chill out and enjoy it more and it's really really worth doing.
The specific thing I liked most about the weekend was the staff. Everybody is so relaxed, friendly, fun, you can see they all love what they're doing, and taking the safety aspect to one side, as that's obviously first and foremost, they want you to just get in the water and do the best you can within your own comfort zone.
Benefits of doing the course with you would be improving your breathing technique, which I can see helping students in the pool when I teach them scuba diving, because we have to get them to do half a length underwater and I can help them to relax more, just by using some of the techniques that I've been shown myself to help me relax more. And it just shows I can do something other than scuba diving as well. I can enjoy diving down and just looking at things just on a breath hold!
I think everyone should learn to freedive in the UK and I've already recommended this course to a few people! I believe that if you're going to doing something, you look for the instructor who has got the correct reputation for doing that. There are so many people out there teaching so many aspects of scuba diving, so many people offering freediving courses, and you know, what experience do they have behind them? If you're going to do it, do it right, book with somebody who that's what they do. And that's what they're about and everything. For us to come all the way down to Vobster Quay and do a freediving course, from Hull, it's a long way. But in my eyes it was worth doing that to get the correct training.
Darren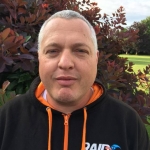 I wanted to do the course for the usual reasons, it's connected to a sport that I love, but a discipline that I've never tried, so I wanted to challenge myself and learn a little bit more about freediving but also because it gave me a great opportunity to have some time with my daughter, so it's been a combination exercise and thoroughly enjoyable!
I've discovered that it's remarkably technical, and it's been said to me before, but I'd never got my head around it, but it's something that you could really spend your whole life just focused on, there's no end to it really.
Hitting that point where you start to see a progression of control in your reflex to breathe. You start to dominate that reflex and understand that you can really work magic with that reflex and control it effectively with the right training.
Benefits of doing the freediving course with you would be to find out about a new sport, to understand how that's transferable into improving within that sport but also within looking at how it can be applied into scuba diving or health in general, so maybe three or four different areas where it just clicks a few little buttons that are there to be clicked with a lot of people I think.
I thought the instructors were great! Really energetic, totally in love with the sport, going through different levels of freediving in their own journeys with freediving, the tuition and the balance of the program was really really nice. I think the guys were very safety orientated, genuine and personable and everyone felt that they were very well looked after.
I would recommend this course to lots of people and there are lots of reasons why I would do that. Learn to freedive in the UK. It's beautiful. It's got a whole different hook to it than diving, but also it's hugely important for divers to experience as well so it's transferable into diving. But leaving the divers to one side, freediving as a sport has huge potential for people to feel and experience and that will benefit from it.
James
I've just done my open water course and loved that, but I've always been quite envious of freedivers! It's always looked really cool to be honest! I've always thought 'I will do that, I will do that' and then finally my dad decided he would do it and so it was the perfect reason!
I've learnt so much! All round, everthing about it, as I really didn't know much, so I've discovered a different way of how to have fun in the water I suppose! It's another cool thing to do!
I liked most coming here for the first time, and getting in the water. I liked the theory side, all going through that together, that was really cool, simple to understand, all the equipment's great, the pool session was really cool, a great start before you jump in here, and then being here with all the lines, and you guys, lots of instructors!
I would recommend this course to anyone who has an interest in any watery kind of stuff because it's been so much fun. It's really good. It's been really relaxed but you can still get quite serious with it if you want to but there's no pressure so it's all just great fun!
Tilly
I've always love swimming and being in the water, and I saw this video on you tube of this Frenchman diving in the water and it just sparked my interest in freediving so I just signed up to learn to freedive in the UK!
I chose Go Freediving, because first of all it was the safety area and second, the website was friendlier and I got a more friendly vibe from it so those were the main two reasons.
I discovered that I need to keep pushing my limits and to escape the trap of my mind! And if you work hard with proper guidance you can achieve things you wouldn't even dream of.
I liked most the team, we all worked as a unit. The support was excellent, the teaching was amazing and also being in the water all the time!
The benefit of coming to do a course with you is a professional and friendly team, excellent training conditions and a lot to learn about yourself!
I would definitely recommend this course and that you learn to freedive in the UK, even to people who are quite afraid of going into the water, because the instructors make you feel safe which is key in this. I learned from personal experience, I was actually terrified today of starting the duck dive but everyone just put me at ease and took me step by step.
Jozsef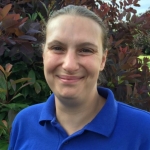 Freediving was the next step for me, because I teach swimming, I'm a lifeguard and lifeguard instructor, scuba diver, so I thought why not?! It's water, I love water, let's just try another thing!
I discovered that it's bloody hard! It's an awful lot harder than you think it's going to be, not that I had an idea of what it was, because I didn't!
I liked most that there were no tanks, minimal amount of kit, and freedom!
Benefits for me of doing the course is being able to pass the information onto people that are struggling to get down to the bottom of the pool for the lifeguarding courses, just generally being able to relax more when I'm diving, and just a nice weekend in total!
I would recommend this course because it's a completely different idea to what people think freediving actually is, and it's just fun!
Julie
And you can read more testimonials here!
Learn to freedive in the UK with Go Freediving!
Go Freediving is the longest established, most experienced and friendliest freediving course provider in the UK, led by world class freediving instructor trainer Emma Farrell, and her team of personally trained instructors. No other course provider has such a good instructor to student ratio and personal touch.
Want to watch more UK freediving course movies?
Then keep in touch by subscribing to our mailing list for weekly newsletters with exclusive articles, news, films, offers and more!