When students join a course with Go Freediving, one of the reasons they say they chose us is because they want to learn to freedive safely in a controlled learning environment, with patient instructors and have a comfortable learning experience. We're proud that our students understand the importance of safety and learning correct techniques.
As well as students completely new to any form of diving, we have many divers from other fields such as scuba diving and spearfishing, who recognise that what they are currently practising many not only be affecting the quality of their dive, but may actually be dangerous.
So, if you want to learn to freedive safely, here are some things you will need to know:
Please note: As we follow the RAID Freediver Course programme, this article will follow the RAID syllabus, so may differ from any other freediving course you may be researching or considering.
Learn to Freedive Safely #1: Theory Preparation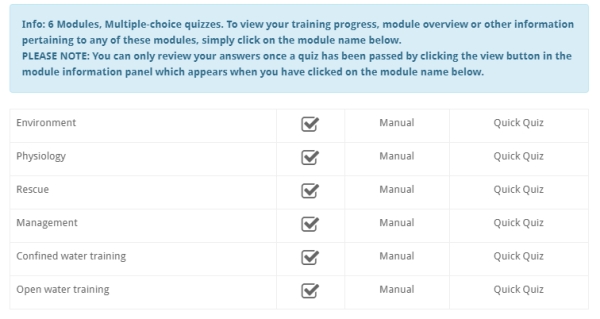 In order to learn to freedive safely, all RAID freediver courses will require a degree of theory preparation. This is designed to focus the student in the weeks and days leading up to the course. As this section of the course is 100% online and accessible as often as needed, the student has the opportunity to read and absorb information at a speed and intensity that is right for them.
We all learn in different ways, so for students to have complete control over this element of the course is an important way to encourage self-learning and commitment. It also gives students the time to reach out to us, in advance of the practical elements of the course if they are having any difficulty understanding, processing or visualising the information. The theory element of the course takes most students an average of 1 -3 hours to complete, but this knowledge is an important building block to learn to freedive safely.
Learn to Freedive Safely #2: Physical Preparation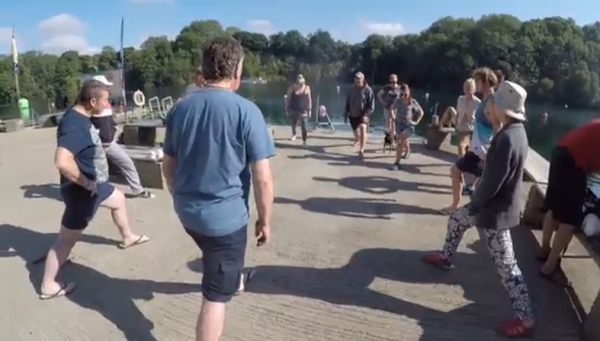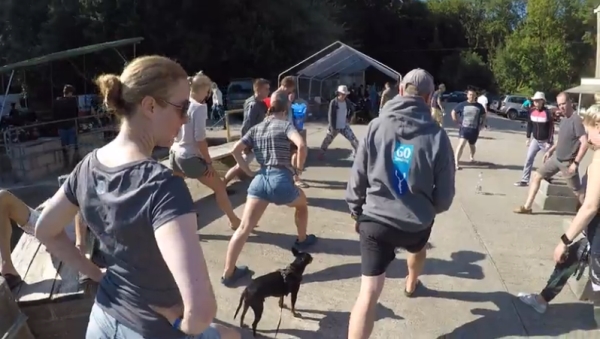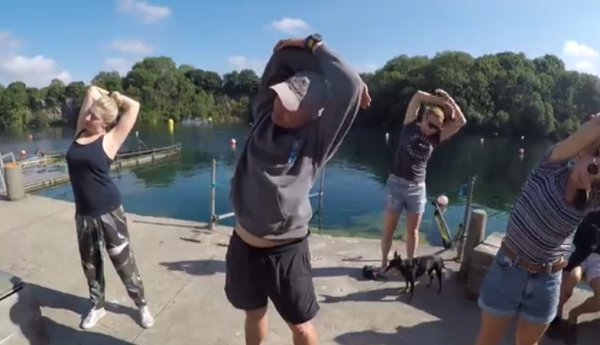 If you want to learn to freedive safely, you also need to consider the physical aspect of the course. The course requires concentration as well as physical exertion. This does not mean that you need to be an athlete to take part in a course, but you will of course, need to be able to swim a short distance comfortably. You will also need to complete a standard medical questionnaire regarding your overall health.
You should also ensure that you avoid alcohol for 24 hours before your course and also consider eating lighter meals.
Prior to any dive we also lead you through a series of exercises specifically aimed at improving your flexibility and overall comfort throughout the dive.
Learn to Freedive Safely #3: Kit and Equipment
At Go Freediving, we provide all kit (including wetsuit) and equipment. The kit we provide is good quality and superbly maintained. To ensure a good fit, we always ask our students to complete a booking form with the student's measurements. This means the student won't become distracted by an ill-fitting mask or wetsuit and risk missing vital information or experiencing a reduction in the overall enjoyment of the course.
For students keen to pursue freediving as a hobby we encourage purchasing either our beginner freediving kit bundle, total freediving kit bundle or choose from our wide selection of kit and equipment on sale so that they have the best suited kit for them for their future freediving.
Learn to Freedive Safely #4: Classroom Sessions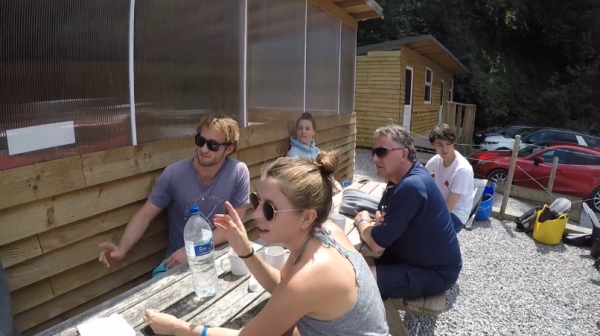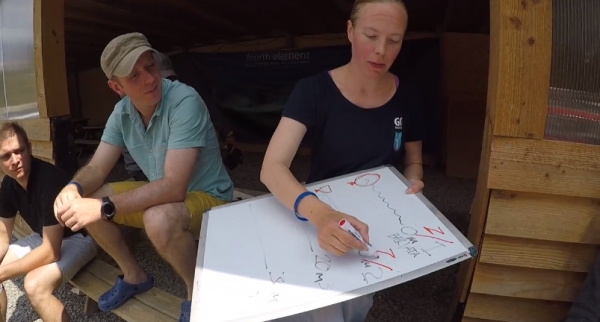 Freediving does not just happen underwater. There are a considerable number of breathing, equalisation and techniques that need to be learned. So that you can learn to freedive safely, we teach many of these skills in a classroom environment – in the summer months, this is often enjoyed outdoors! This enables the student to practice, adjust and continue to practice with the physical and verbal support of an instructor, without needing to take other water based factors into consideration.
Learn to Freedive Safely #5: Confined (pool-based) Water Skills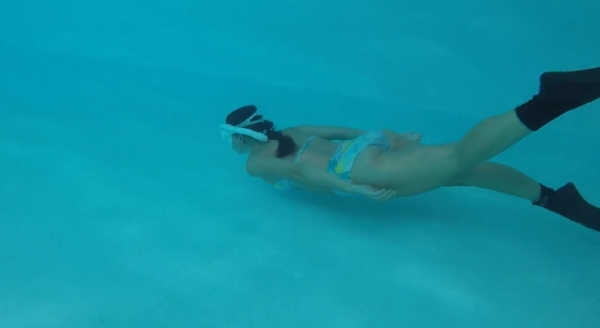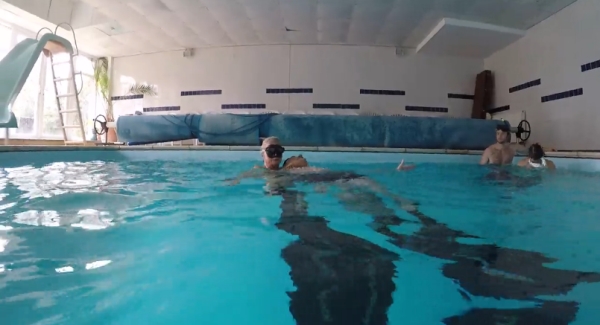 Go Freediving confined water skills sessions are conducted in a privately hired pool. We believe this provides the best environment to learn to freedive safely. Not only are there no other distractions around you, but you can communicate far more easily with your instructor and your buddy, and as many of the skills you will be performing underwater, it makes it far safer for our instructors to monitor your progress.
Learn to Freedive Safely #6: Open Water Skills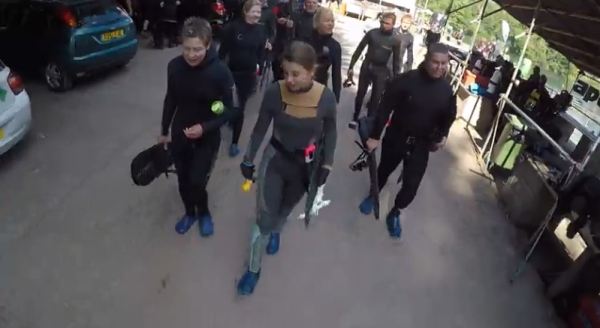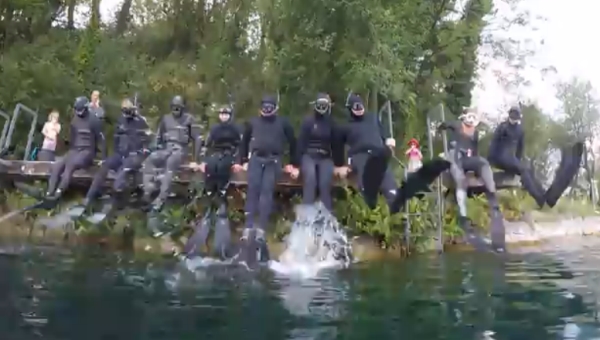 The home of Go Freediving is Vobster Quay – a purpose built inland dive centre, created from a disused quarry. The centre has been carefully developed with the safety of all users an absolute priority. We chose this venue for a number of reasons:
It is inland, rather than at sea – which means no choppy waters or currents to contend with
The water temperature reaching the mid 20s in the summer making it a very comfortable diving venue
It was designed and developed specifically for the sport of diving
It is a fantastic location
It offers so much for underwater exploring – helicopters, cars, planes, caravans and more
The marine life is spectacular
The visibility underwater is stunning
It has a purpose built platform specifically designed for freediving
All of the above factors provide a fantastically natural, yet safe, diving venue. Students will feel the freedom of diving in open water, in a beautiful location, but with the safely that comes with a regulated dive centre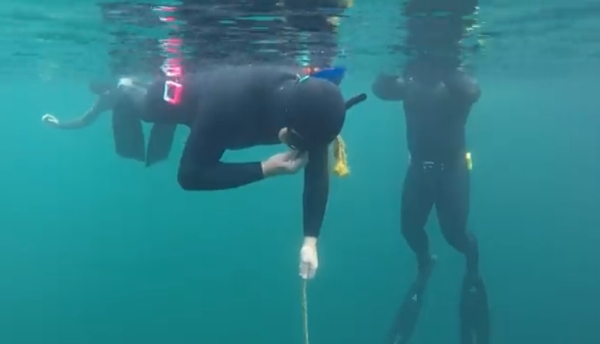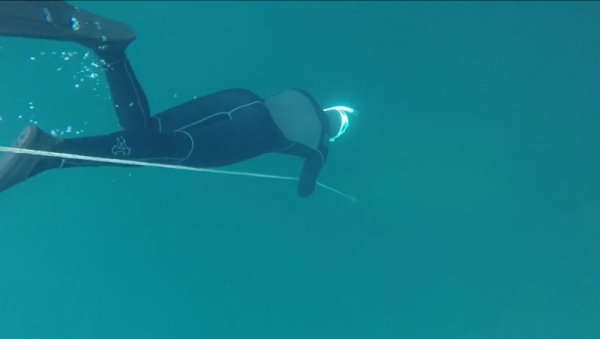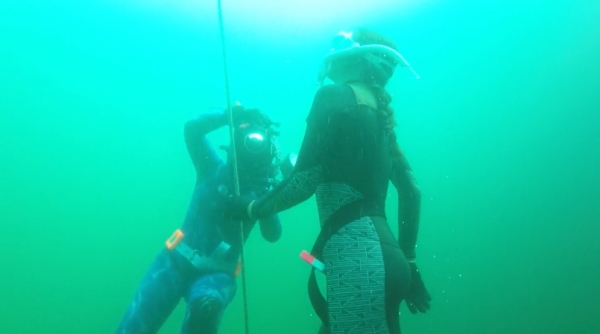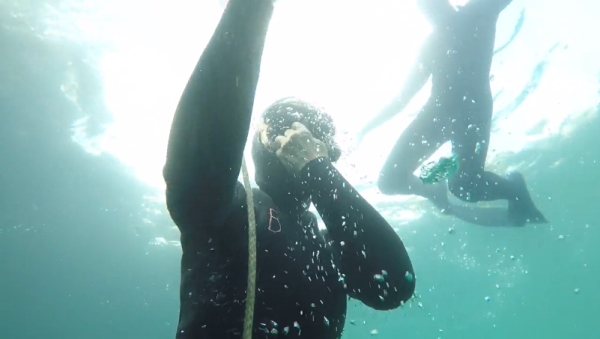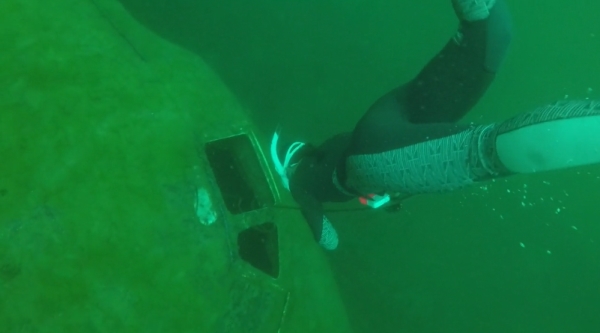 Learn to Freedive Safely #7: Student to Instructor Ratios
At Go Freediving, our student to instructor ratio is pretty hard to beat! We average 3 students to one instructor and assistant. That is almost constant one to one tuition and guidance for the whole two days. In peak season, when we have higher student numbers, the instructor and assistant numbers climb too. This provides a unique opportunity for students to speak with more than one instructor and get an even wider perspective on the course.
Learn to Freedive Safely #8: Quality of  Instruction
We pride ourselves not only in our student to instructor ratios, but also in the quality of instruction we provide. Every instructor who teaches at Go Freediving has been personally selected and taught by Emma. The highest standard of instruction is always offered and our instructors are of the highest calibre. This week not one, but two of our instructors were confirmed as members of the UK Freediving Team. All of our instructors are passionate about the sport and have also experienced and overcome many of the obstacles our new students face, so are perfectly placed to offer genuine experience-based guidance. This quality of instruction instils good freediving habits and safety conscious diving from the outset providing the optimum environment to learn to freedive safely.
Learn to Freedive Safely #9: Aftercare
When the course ends, we always provide a full debrief email, with details of exercises students can continue to practice in their own time. We also welcome them to come back and join future courses if they have any particular skills they need to master before becoming certified. In addition to this post course queries can be emailed to us and we happily provide any guidance we can. For those truly bitten by the freediving bug, we also have a thriving club with 2 club nights a week, plus club weekends where students can continue to practice and progress as well as a host of holidays, trips and events throughout the freediving calendar.
Check Out Our Latest Freediving Courses Students
Class 14 – 15 July 2018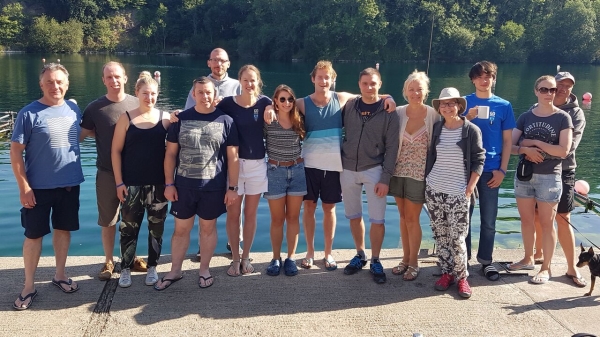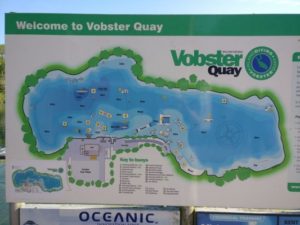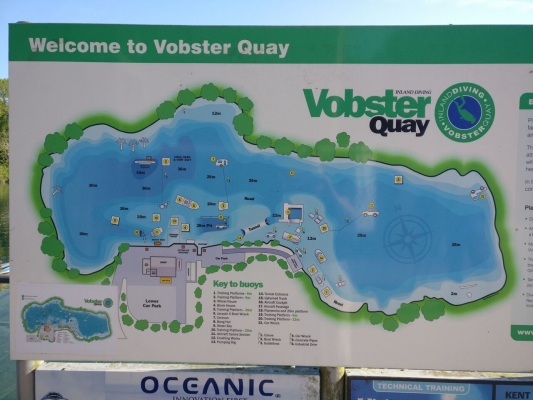 Date: 14th – 15th July 2018
Location: Vobster Inland Dive Centre
Water temperature: 22.4 
Weather: Sunny, 25
Visibility: Excellent (13m+)
Instructors: Emma Farrell, David Mellor, Zoe Strandquist, Jorgen Strandquist
Students: Rachel, Alex, Neil, Sylwester, Mark, Anna, Jane, Emma, Paul
Want to know what this weekend's students thought of their course with us? Read on!
I love the underwater. My children, Tom and Alice are freedivers and they know that I love the underwater. When they were children I was keen to get them to learn to swim, and encouraged them to do as much as they could do, and I think that is what has led to their love of the water,  because I have got it as well.

Doing this freediving course I have learned that I can do more than I think I can do! Coming into it I thought I would struggle, and not have enough breath to get down to the bottom. I also thought I would be too frightened to go down. I thought everything would be all black, but with the visibility being so good, it has really helped.

What I enjoyed most about the weekend is the support, everyone is so supportive. When I was having a hard time and needed to get out of the water, Zoe was so supportive and today everything just came right.

The course is definitely a growing experience and gives you a skill that you can transfer to anything. You can do what you want with it and it gives you the chance to do freediving again and again. It is just amazing to get down there and feel that sensation, and then coming back up, you just float up and I just love that feeling.

Depending on the person, I would recommend this course because it is a growing experience. Even if you don't want to carry on with it afterwards I think you grow as part of it because you have to, you have got to do this and you are so supported. Everyone is part of the team and I love the way you all work together and you all sound off one another and the communication is excellent. And if you are a water lover I would think it would be the natural thing to do, unlike scuba diving you are totally in control and you are totally dependent on yourself when you are freediving                                                                 Jane Elliott
Rachel and I read a few books and freediving looked fun. Your course came up and was highly recommended so we booked on! I have discovered that you can apply the skills such as the breathing into other aspects of life. Rachel and I will definitely freedive again, now we can look for places to do it, a lot of the places we go you can freedive. Normally when you find a place you can surf, you can freedive as well. I think it is going to be useful and fun for everything we do.  

I like the mix, the way that the theory and practical stuff is balanced because it's not like you feel like you are stuck in a classroom, it is the perfect balance of both. Besides learning to freedive the benefits of the course are that you actually learn to do it safely as well. Also being around and getting to experience the freediving lifestyle is pretty cool. We are absolutely going to recommend this course to our friends. Living in London you don't get to do this kind of thing that much, and this is one of the better courses that I have ever done and it's been great.                                                       Alex Lowden
It might sound a bit bizarre actually, but I have been in the army for 21 years and I have had serious knee operations, and I have titanium in my left leg. Both legs have been damaged, cartilage and meniscus damage and my physiotherapist recommended that I find something to do to invigorate me and to promote exercise as I will not be able to run anymore. He suggested I look up a freediving course.

I swim every week in the pool but it is boring and monotonous. My physiotherapist referred me to your website specifically. I was terrified to begin with! I have been in many high pressure situations and I tend to panic after the event and not during. But with this course, all week long beforehand I have been building up anxiety, especially worrying about ears, because to me pressurization and equalization are things that will make your head pop like a melon and I feared that more than I feared anything else.

I was excited and nervous all week long, but once I got into it, it was my fear that made everything work. The things I have enjoyed the most are the people that I have met, the instructors are very approachable, very into it and very easy going. You can see their love of it translating into what they are trying to explain to us. I loved the camaraderie, doing this makes you feel like you are part of a community and that is really lovely.

For me the benefits of the course are lung capacity, and knowing that it is bigger than I thought. It's going to improve my swimming and my confidence has grown because of this. I know I will get physically stronger because I will be exercising to get better at this rather than exercising for no real end. I would definitely recommend this course because you will surprise yourself at how much you can actually do and what you are capable of.                                                                                                                            Paul Wade
Anna actually got me this course as a gift for my birthday about a year ago but we had to delay it because she was pregnant. What got us into it was while snorkelling on holiday we found that we quite liked going deep and we wanted to give ourselves a means to get further.

I have discovered that freediving is more about your mental state of mind than physical because when you get to a certain point you discover what you can do and each time you can push yourself just a little bit beyond that. I discovered that a lot of the instructors came on this course and liked it and progressed on to be instructors so you don't have to be a super human being or be an extreme freediver, you can just be a normal dude.

The best thing for me was the start of the second day when you can apply all you learned on the first day and it all sort of just clicks into place. The first benefit of doing the course is that if you like it you have a new hobby that you can pursue, and the second thing is that it gives you more confidence when swimming and in the water which is good for lots of reasons. Thirdly, the relaxation aspect of it can be used to generally help you relax and slow things down a bit.

I would recommend the course because I have never done freediving before and already on the second morning I am getting down to more than 10m, so you can get to a place where you don't think you could get to in just one day which is pretty cool!                                                                               Mark McGroarty
We have always loved being under the water and whenever we go away we always try to spend as much time underwater as possible and I wanted to get better at it instead of just playing around with it and also for my mental health. I am the kind of person who always has a lot of tabs open in my brain at one time. It's not like having all the ducks in row but more like squirrels at a rave, and freediving is the only thing where I only focus on just one thing. Besides that you were local, you seemed like the best! After watching some videos of you, you seemed kind of cool and a friendly bunch that had fun on the course so that is why I booked with you.

I never thought it was going to be easy but I have discovered that there is a lot more to it. There has been a really nice atmosphere in the group and I love feeling like I have progressed over the two days. I think it is healthy to focus on something and have a hobby that requires a bit more focus and promotes teamwork. It helps you overcome any mental barriers or fears that you might have.

I would recommend the course because all the instructors are professional but approachable at the same time, it never felt intimidating and was run with care and planning. I felt safe the whole time and it is an amazing thing to do.                                                                                                                    Anna McGroarty
I really like scuba diving and I always thought that freediving was quite cool. Then Alex suggested doing a freediving course as he wanted to hold his breath right for surfing, so I thought this was the perfect way to get him into diving as he would never do it with me before, so we got this course for each other for Christmas. We also read a book about freediving that a friend gave us and we then found you on Google.

Doing this course I have discovered how to freedive and that I can get deeper than I thought I would be able to. Normally, I can't hold my breath for very long. Mostly I have just enjoyed been in the water.

Relaxation is definitely a benefit of doing the course, you are just better at it if you relax and when you are just floating about underwater. It's also just quite fun. And, when you are travelling, instead of paying loads of money to go scuba diving you can just go freediving and you also have less kit. I would recommend the course because it is loads of fun and nice to just get out a bit.              Rachel Young
I have been doing open water swimming for many years and I love it. I came to Vobster to do the Glow Swim and that is when I saw the freediving posters and I also saw some of the videos you have on YouTube. Watching the videos made me feel like freediving has got to be like flying and I wanted to experience that.

With open water swimming I use my arms and my legs simply for balance, whereas with freediving you use your legs rather than your arms so I have discovered that I need to learn to use my legs more. I also realised how important equalization is and once I got that right I was reaching 10m easily and comfortably.  

I have liked the course because I have learned so much about myself. I have gone from frustration to elation and through it all the instructors have been so supportive and are always encouraging.

The relaxation part of the course itself has just made it so much more enjoyable. While there is so much to think about there is no pressure to just get it right. Everybody is so friendly and everybody has different strengths and it's been really nice to just have a whole weekend where you are just concentrating on this one sport. It could become a lifestyle really. It's been really, really good and the location is fantastic, Vobster quay is just lovely.

The first benefit of the course is realising how being calm about something makes it so much easier to do. Also realising that on the physical side you can actually hold your breath a lot longer than you think you can and it helps you feel in control. The third benefit is just getting to experience something just out of this world really, there is that one moment when everything just comes together and you do feel like you are flying and you just feel like, wow! This is freedom!

I would recommend this course at the drop of a hat, seriously, right from the preparation, all the communications about everything right from the start were absolutely fantastic. You get all the information with plenty of time to read beforehand, and having to do the small test before the course starts makes sure that you read all the information. Then you get here and everyone, you, Jorgen and Zoe are all great and want to make people enjoy the course and it just feels really relaxed so I would seriously recommend you guys at the drop of a hat.                                                                                         Neil Leacy
I went to see an art video with Martina Amati about freediving and it was so beautiful that I came out and I googled and got your name. I rang you, just to discuss it but I signed myself up on the course at the same time!

I am still learning to freedive and I have discovered that equalization is not something I can do that easily and look forward to learning to do everything properly. I enjoyed how the course and freediving makes me push my boundaries.

The benefits of learning to freedive is that it teaches you to keep calm when your impulse is to panic and its very good for learning breathing techniques and relaxation, and feeling at one with your environment.                                                                                                                                                      Emma Abdy Collins
I wanted to learn to freedive safely in the water for my family. My wife and daughters can't swim so I need to be better for them. I found you on YouTube and I liked the way you teach people, the way you show them stuff and it's calm. It's good for me when I am stressed that there is someone that is relaxed and cheerful.  

Doing this course I have discovered that I can do more than I thought I could. I thought I was going to quit but last night I slept well and today is so much better. It's not that hard when you listen. Mostly, I liked the course because it was so relaxed and no one was pushing me.

The benefits of doing this freediving course with you are that I have learned to relax, learned to equalize and because I am relaxed I managed to appreciate the nature around me which was also a form of relaxing. I would recommend this course because everyone can learn from it.                  Sylwester Pelc
Learn to freedive safely with Go Freediving
Go Freediving is the longest established, most experienced and friendliest freediving course provider in the UK, led by world class freediving instructor trainer Emma Farrell, and her team of personally trained instructors. No other course provider has such a good instructor to student ratio, safety record and personal touch.
Whether you're a beginner dipping your toes into the world of freediving, a seasoned pro looking to turn professional, or simply a freediver of any level who wants the best freediving holiday in the world, we're here for you!
Also check out our online guide, The Beginners Guide to Freediving by clicking here!
Keep in touch with everything Freediving
Subscribe to our mailing list for weekly newsletters with exclusive articles, news, films, offers and more!