See what Nick got up to on his level 2 freediving course with us at the stunning freediving location of Vobster Quay in the UK.
What is a Level 2 Freediving Course?
A level 2 freediving course is an advanced freediving course. After successful completion of your entry level freediving course your next freediving qualification will be the level 2 freediving course which will usually be the RAID Advanced Freediver Course.
Recreational freediving courses are usually in three levels:
On the level 2 freediving course (RAID Advanced Freediver) you start off with theory done at home, to consolidate your learning from the first level and prepare you for the advanced theory and practice of the level 2 course.
The course starts in the pool on Friday with static and dynamic apnea, and then moves to open water at Vobster Quay for four long dive sessions over the weekend.
The advantage of taking your level 2 freediving course at Vobster Quay is that the conditions are always perfect for freediving. Great visibility, no waves, tides, currents or boat traffic, and plenty of fish and things to dive on under the water. Not only that, but there's a purpose built freediving platform for the level 2 freediving course and hot showers and food are right by the water.
Level 2 Freediving Course student Nick Kenny with Go Freediving Instructors Giles and Emma and assistant Mark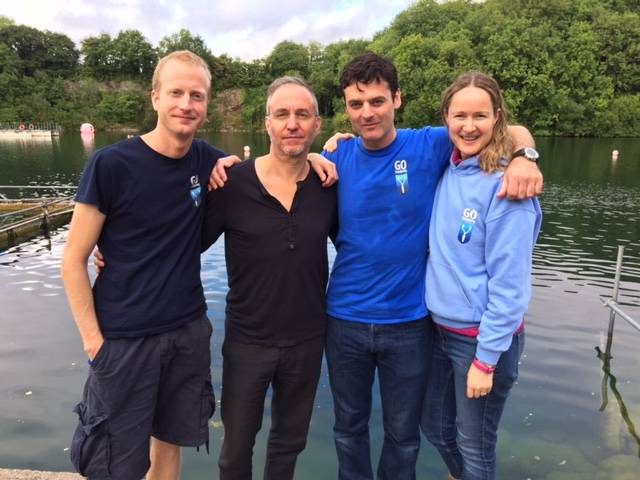 See what Nick thought of his Level 2 Freediving Course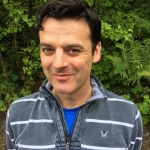 I wanted to do the advanced freediving course to further my skills safely and having seen the expertise that was on hand and available from the first course I presumed that was going to proceed on the second course which it did and more so. And I had personal targets and goals, which I ticked off as well. I like a challenge!
On the advanced course I discovered specific techniques to diving at greater depth that I wasn't aware of, I had no idea of certain things, and I learnt a lot about my body to be honest, a hell of a lot.
I liked most about the course relaxing into freefall and listening to my heart! If that doesn't sound too out of it! That was the biggest thing for me definitely.
Three benefits of doing the course would be one, to progress safely, two, you learn about your limits, and three it opens up even more horizons and more possibilities to your further adventures in diving.
I've enjoyed myself immensely, it's been absolutely immense! Fantastic! I'd highly recommend this course. A really good set of people working here with you, highly knowledgeable, patience beyond! A very very approachable team and willing to answer any ridiculous question that you throw up!
Nick Kenny
And read more testimonials here!
Want to join us on the next Level 2 freediving course?
We'd love to see you there! Click here to find out more and book your place!
Want to see more Level 2 freediving course films?
Then keep in touch by subscribing to our mailing list for weekly newsletters with exclusive articles, news, films, offers and more!