Are you looking for a local freediving course?
Go Freediving is the premier freediving school in the UK, conveniently located in the beautiful area of Somerset. We are the local freediving course provider for the whole of the South East, including London, the South and the South West. How can this be the case? Well we are based out of Vobster Quay and this is the only dive site in the south of England that has sufficient depth for freediving, as well as perfect conditions. We are the most experienced, friendly, safest freediving course provider in the UK and have been teaching people how to freedive in the UK and abroad since 2003 and have taught thousands of people how to freedive.
Check out the latest movie from our RAID Freediver course on 23rd – 24th September 2017, read what our students from London and Bournemouth thought of their experiences, and see for yourself what you get up to when you learn to freedive in the UK with us!
Why A Local Freediving Course Is So Good!
If you have been searching for a local freediving course, you may not have realised you have one right on your doorstep! Situated in north Somerset, between Bath and Frome, Vobster Quay is the premier location for learning to freedive in the UK.
Every week, freedivers, Scuba divers, Triathletes and open water swimmers come from London, Oxford, the South Coast, Wales and beyond to use the facilities at Vobster Quay. The reasons are many, but ultimately for diving, it's the only site in the south of England that is deep enough!
The other reasons why Vobster is your local freediving course location is that there is always great visibility, with no tides, no currents, no hazardous boat traffic or discarded fishing nets or other marine pollution to worry about. Vobster is fed by pure spring water, is full of fish and is an ark site for the endangered white claw crayfish.
And if that wasn't enough, Vobster also has incredible things under the water to see and explore! Check out three sections of a plane, three submerged boats, cars, a caravan, the crushing works and more!
And once you've finished diving for the day, hot showers and hot food are right next to the water.
Even if you live abroad, we are so easy and convenient to get to, you'll feel like we're on your doorstep too! We often have students flying in from abroad to learn to freedive with us, mainly because our team of instructors are second to none and have all been personally trained by Instructor Trainer Emma Farrell, to guarantee you'll be learning from the best.
We freedive in the Bath and Poole areas between the spring and early autumn and our freediving courses run from the end of May to mid Oct. We have courses, club meets and events running weekly throughout the season and also run courses on our freediving holidays abroad all year round.
If you choose to take a local freediving course, your training starts from the moment you register and receive our tailored online learning package and course materials. At your own pace you will learn freediving theory so you feel prepared on the morning of your freediving course.
Our local freediving courses  continue in the classroom where you learn about breathing for freediving and the equipment you'll be using. You then move to the pool to put what you've learnt into practice and try long fins for the first time.
After the pool sessions we move to the gorgeous location of Vobster Quay for more theory and the open water dive sessions of the course.
Local Freediving Course – Meet the students!

Read what this weekend's students thought of their local freediving course with Go Freediving!

I've always loved snorkeling when I've been abroad. I always liked the marine life and the sea. And when me and my brother were younger we used to have competitions like who can hold their breath longer, who can do more lengths in the swimming pool and he always used to beat me, so I thought I've got to do something about this! I came back from the Caribbean where we dived down on a boat and thought I really actually want to get good at doing something like this, so I did the Try Freediving course and then I've been practicing for about 6 months at the Poole club and then I thought I want to do the course and learn to do the depth. Because it's completely different going down instead of doing lengths.
It's a lot harder than I thought, to be fair. In the pool my contractions happen a lot later than they do here. I didn't think I'd get as deep as I did, but I was surprised at how quickly they came on. But I've loved it!
I liked swimming through the two parts of the plane. It was a really comfortable depth where you could just swim along and explore.
The instructors are all brilliant. You are all laid back and have such a good laugh. It's fun. It is a course, but you are having fun. Some courses are really regimented, but this was more laid back. I would definitely recommend this course. It shows you what is happening to your body when you are going to any depth, and the safety aspect of it – which is pretty important, really.
Mike Archer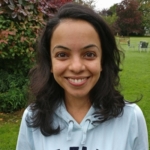 I wanted to do a freediving course one; because it looks really, really cool, two; because I wanted to conquer my fear of being underwater and three; just because it will get you closer to nature.
I came to Go Freediving because you were at the top of Google and seemed like the best instructor to go with and from the discussions we had on emails you kind of got where I was and just reassured me that I should give it a go.
I've discovered that I can hold my breath a lot longer than I think and go deep and down and do lots of different things – and it doesn't have to be hard. It can be relaxing, it can be lovely! It is a couple of steps much closer to overcoming that fear of water. I've come out of this feeling very exhilarated and just want to do it again. Definitely do it again!
The thing I enjoyed most was the last free immersion dive, when I was pulling down and was streamlined, it was so much easier just going down, I reached that level of relaxation that I hadn't before and it was fine, it was lovely. I saw the fishes. I was able to come up completely controlled and had a moment before I came up for air knowing I could have done more, and that was just wonderful for me.
Beyond the practical things you learn, the benefits of this course is being able to relax because that is central to this and then linked to that is breathing. Freediving is not about holding your breath, actually you learn a lot of techniques about how to become efficient with how you use your body, how to move your body, how to conserve energy. That kind of efficiency side of things is a real benefit.
I would recommend this course without a doubt because you are very well looked after, so if you are a bit unsure about it this is the best place to go. A very knowledgeable team, the tuition is great and David was fantastic today. That one-on-one  tuition was perfect for me. You have a flexible team to adapt to different types of people and different types of tuition needed. Doing something like this one or twice or however many times is useful for you as a person.
Femina Robertshaw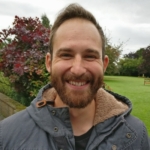 I love being in the water and when I go on holiday I like to sit at the bottom of the pool and see how long I can stay there for. But now I know that is not wise, because I need a buddy. I decided to come on a course with you because of my brother. He found you and told me all about it.
I've discovered that it is not how long I can stay under the water it is about doing it safely. What I've liked most about the course is the people. I've had a really good laugh.
The three benefits of doing this course are that you learn how to do it properly – safely. You have a great time. Good people. No-one is hard to get on with. Everyone is natural and normal – apart from my brother! And the location is awesome! When I saw it online and I was seeing all the things that had been sunk in the water for you to dive around, I was so excited! I've done the boat, three parts of the aeroplane, the crushing works, some of the platforms and a car as well!
I would recommend this course 100% because it is fun and great people!
Matt Archer
And you can read more testimonials here!
Learn to freedive with Go Freediving
Go Freediving is the longest established, most experienced and friendliest freediving course provider in the UK, led by world class freediving instructor trainer Emma Farrell, and her team of personally trained instructors. No other course provider has such a good instructor to student ratio, safety record and personal touch.
Whether you're a beginner dipping your toes into the world of freediving, a seasoned pro looking to turn professional, or simply a freediver of any level who wants the best freediving holiday in the world, we're here for you!
Also check out our online guide, The Beginners Guide to Freediving by clicking here!
Keep in touch with everything Freediving
Subscribe to our mailing list for weekly newsletters with exclusive articles, news, films, offers and more!