Welcome to our Online Classes and Courses!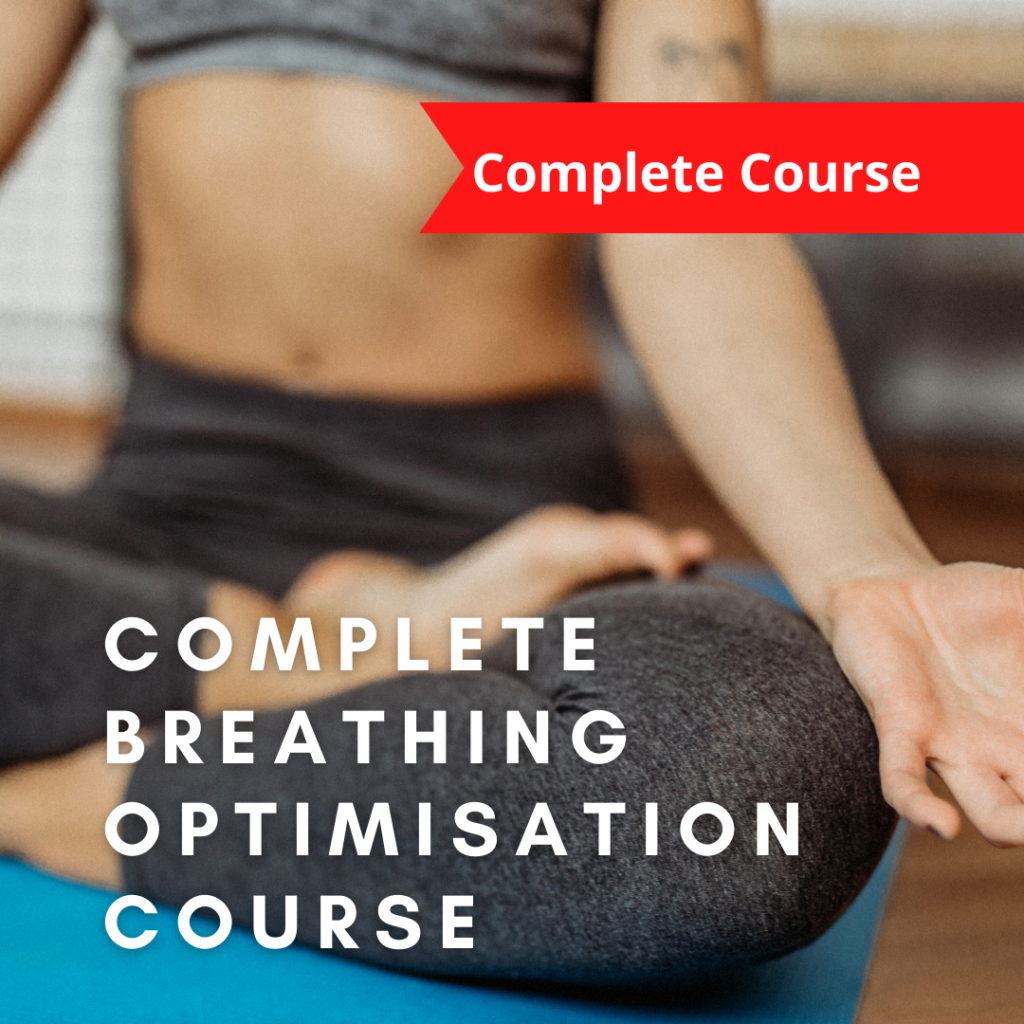 Complete Breathing Optimisation course
A complete breathing optimisation package, suited for all levels.
Complete Breathing Optimisation course
THIS COURSE IS NOT PRE-RECORDED. YOU WILL WORK LIVE AND ONLINE WITH EMMA WHO WILL BE ABLE ANSWER ANY QUERIES YOU HAVE
This course has been designed for you to take a class twice weekly and also take part in longer monthly sessions. If you are not able to attend any of the classes you will be sent a recording to maintain motivation.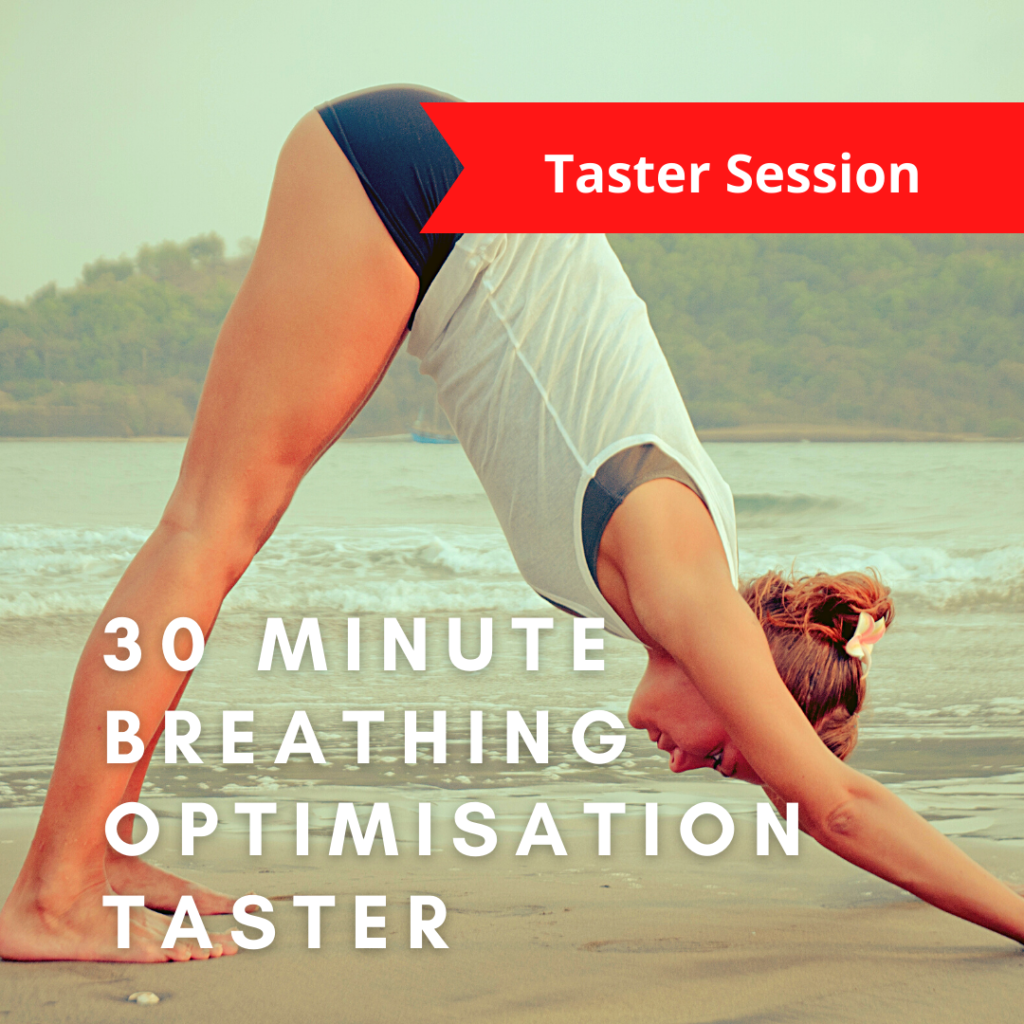 30 minute Breathing Optimisation Taster
Interested in improving your breathing technique or breath hold. Our Taster session is a perfect introduction.
30 minute Breathing Optimisation Taster
Day: Tuesday   |  Time:   6.30pm   |   Duration: 30 minutes  
Day: Thursday   |  Time:   6.30pm   |   Duration: 30 minutes  
If you are unable to attend one of your pass sessions, Emma will forward a recording of the class so that you can practice at home at a time that is convenient for you.
Check out our FAQ section below for more information about this class.

Monthly One Hour Breathing Optimisation
This monthly one hour session provides a more in-depth session to help you further develop
Monthly One Hour Breathing Optimisation Session
Our One Hour Monthly Breathing Optimisation Class is usually held on the third Sunday of the month at 8am, but this can be subject to change. If you have booked a session, we will confirm the date well in advance.
If you are unable to attend your  session, Emma will forward a recording of the class so that you can practice at home at a time that is convenient for you.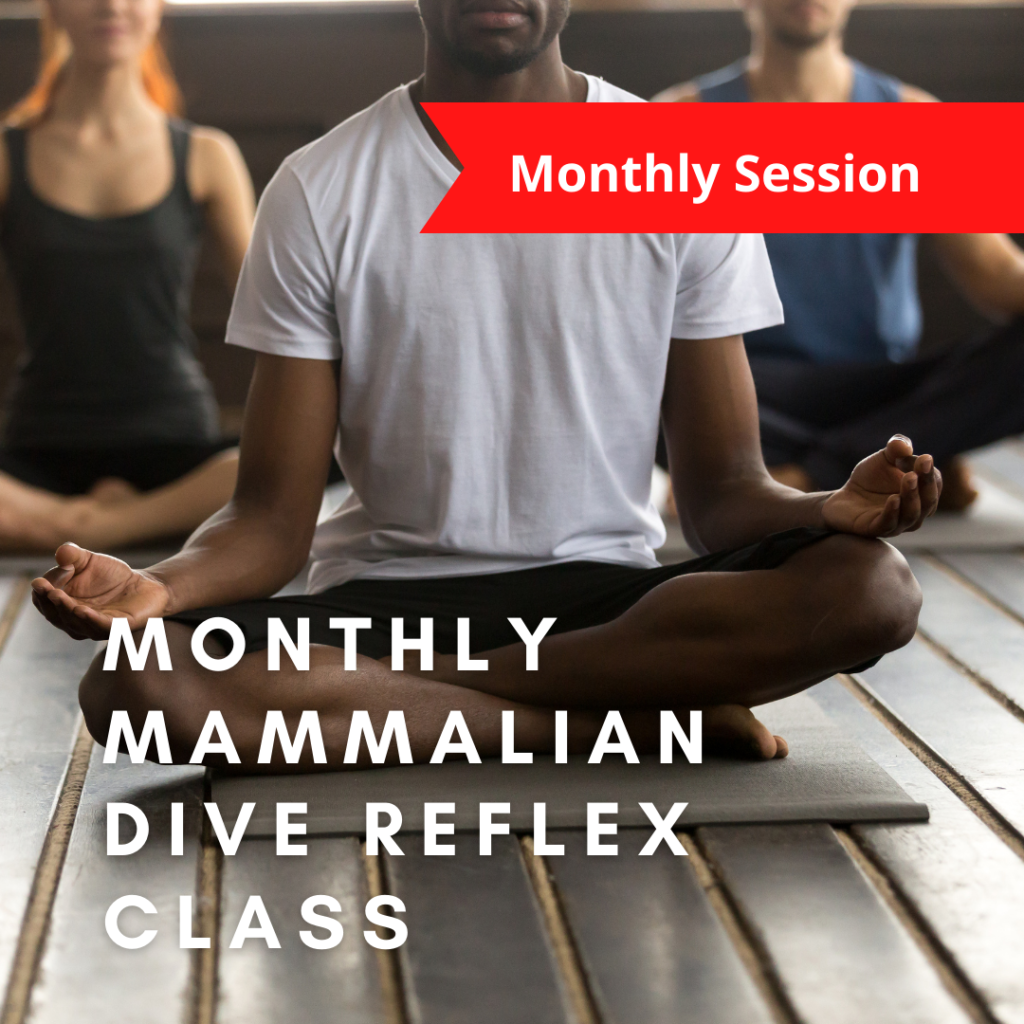 Monthly 45 Minute MDR Session
Experience the Mammalian Dive Reflex in action during our Monthly MDR Class
Monthly Mammalian Dive Reflex Session
Experience the Mammalian Dive Reflex in action.
The Mammalian Dive Reflex (also known as the Dive Reflex, Dive Response, or MDR) is a fascinating series of physiological responses to breath hold, pressure, and cold water facial immersion. It enables us to dive deeper, safer, and for longer and is trainable without being anywhere near water.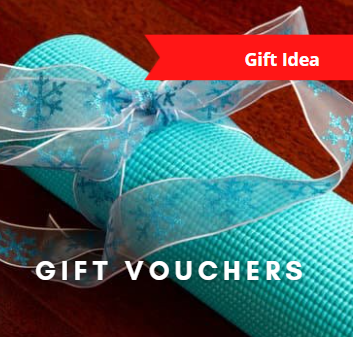 Gift Vouchers - Gift Idea!
If you know someone looking to improve performance in and out of the water, a gift voucher is the perfect gift!
Gift Vouchers
If you know a freediver wanting more out of water training opportunities, an elite athlete looking for 'marginal gains', someone struggling with stress or anxiety, someone recovering from a lung infection, someone dealing with breathing issues, or a musician, Emma's Breathing Optimisation classes will increase lung function, improve flexibility, build confidence, and enhance the bodies ability to utilise oxygen.
A breathing optimisation class is the perfect gift to help them achieve their goals!
Contact info@gofreediving.co.uk for more!
Breathing Optimisation Classes – Improve your lung function and improve your life.
Whether you're a freediver wanting more out of water training opportunities, an elite athlete looking for 'marginal gains', someone struggling with stress or anxiety, someone recovering from a lung infection, someone dealing with breathing issues, or a musician, Emma's Breathing Optimisation classes will increase your lung function, improve your flexibility, build your confidence, and enhance your bodies ability to utilise oxygen.
FAQs about Breathing Optimisation Classes With Emma
IMPORTANT: If you have not yet attended an online breathing class then please read the below before your class.
 It is important to do these classes on an empty stomach. make sure you time your meals to be after the classes, and avoid fizzy drinks or drinking a large volume of liquid before the class.
One of the core exercises in the breathing optimisation classes is called The Pumping Breath, also known as Kapalabhati. It usually requires practice before it can be done correctly.
We advise you to watch Emma's 'how to' video of the pumping breath by
 clicking on this link.
 Please practice this in front of a mirror to make sure you are doing it right.
How to do Kapalabhati
Sitting on a chair or on the floor with your spine straight, close the eyes and inhale deeply into the belly and then exhale gently. Do this two times and then inhale deeply and begin the pumpings:
Contract the abdominal muscles quickly, causing the diaphragm to move up into the thoracic cavity and pushing the air out of the lungs forcefully. The rest of the body (particularly the throat) should be completely relaxed.
Then relax the abdominal muscles, allowing the diaphragm to descend. The effect of this will be to draw air back into the bottom of your lungs without any effort. Do not actively inhale.
Repeat for the count specified, (out and in counts as 1). At the end of the count, exhale fully, pushing out every last bit of air. Then inhale deeply, exhale gently, inhale deeply and exhale completely.
Then (if doing a retention), inhale to ¾ of your full capacity and hold your breath for the time specified. After the retention, do 3 relaxed breaths and then start the next round of pumpings.
When you first begin your practice, start with 3 x 20 pumpings and 20 second retentions. Keep the pumpings slow to ensure you are doing them correctly. Slow is better than fast! Then build up to a practice of 40 pumpings followed by a 40 second retention, 50 pumpings followed by a 50 second retention and then 60 pumpings followed by a 60 second retention. When this is completely comfortable you can slowly build up the pumpings and retentions. Just always make sure that you are doing the exercise correctly.
Remember to watch this video before your class
More breathing videos
You can also see more of Emma's breathing videos 
by clicking here.
 These include a short upper body stretching session and a session of the pumping breath with three rounds.
A note on breathing exercises
We can never increase our total lung capacity (i.e. what we are born with), but we can improve how we use our lungs and increase our vital capacity (the amount of air that can be inhaled and exhaled). Emma's ability to use her lungs to their full capacity meant that during an HSE diving medical she over-performed so much on one test that it skewed the results for the following one, giving the feedback that she had chronic asthma despite never having suffered in her entire life.
We spend our lives not being aware of what the diaphragm does, many of us not using it at all as we breathe predominantly and inefficiently from our upper chest, yet most of the time our diaphragm should be responsible for three quarters of our breathing.
The first way to become aware of your diaphragm is simply to breathe slowly in and out, as much as you possibly can. It is easier to do this lying on your back with your legs bent and knees flat on the floor by your bottom. Start by placing one hand on your tummy and the other on your upper chest. Begin breathing only into your belly, seeing if you can expand it like a balloon up to the ceiling without the upper hand on your chest moving at all.
When you've mastered belly breathing, breathe in and out in the middle part of your chest, activating your ribs at the front, side and back of the body.  Then practice breathing into the top of your chest around your collarbones (this can be very tricky to isolate on its own). Then put it all together, breathing very slowly in, filling your lungs as much as you possibly can, and then breathing slowly out, squeezing every last drop of air out of your lungs.
A good trick to try is to sit up, place your hands on your ribs, and then, whilst holding your breath, move the ribs out and in. We are so used to thinking that the movement of our ribs is entirely connected to breathing that we don't realise how much we can move them independently from the breath.
Once we've mastered control over how we breathe in and out, utilising the diaphragm as it is meant to be used, we can work on the strength, tone and flexibility of the diaphragm. The most famous exercise is the one children often do in the playground to amuse their friends, the Sanskrit term for which is Udiana Bandha and is the one where our tummy disappears…
How to do Udiana Bandha
For safety, this exercise should be done on an empty stomach, bladder and bowel. Take it very gently as it is easy to injure yourself and strain the heart if you do this exercise aggressively.
Sit on the end of a chair, or cross-legged on the floor and bend forward slightly, placing your hands on the tops of your thighs for support. You can also stand up, however your legs must be bent and you must lean forward, placing your hands on your thighs as above
Take a deep breath into your belly and then exhale all the air out of your lungs. When there is no air left, hold your breath and pull up your diaphragm to make a space under your ribs.
Hold this for a few seconds and then gently release the diaphragm down and breathe deeply and gently to recover. To start, do this no more than three times. You can slowly build up the time that you hold the stomach in, up to 30 seconds to begin with.
The second stage to this exercise is to roll the tummy out after you have pulled it up and repeat until you stop the exercise and breathe in. It is also possible to roll the tummy and make a line with the abdominal muscles that you move from side to side although the first two stages of this exercise are the most beneficial.
Breathing Optimisation and Mammalian Dive Reflex Activation Class Testimonials
Read what some of our Breathing Optimisation Class students think of their experiences!
Mary Ledlie
I had been planning to advance my freediving skills in 2020 but Covid brought a halt to all pool sessions and trips, so I was looking for other ways to try and keep up some of the relevant breathing, relaxation, stretching and breath-hold skills during lockdown. The breathing optimisation classes sounded just what I was after and I have been doing them twice a week since the end of April.
With the classes, I discovered I could hold my breath way longer than I've ever been able to before and stay calm. This was a massive step for me as I've always found static breath-holds, even in the water, really difficult and usually start to get panicky quite quickly. I found it really helped having Emma talk us through them and I could not believe it when we got up to 3 minutes – there's no way that would have seemed possible a few months ago!
I specifically enjoyed being able to develop/progress skills that would help my freediving, even while it wasn't possible to get in the water.  Three benefits of doing the classes are that you will develop skills relevant to freediving, you learn how to do lots of different exercises to help improve flexibility, relaxation and breathing, and you feel  a sense of achievement when you start to see improvements.
Physically, I noticed some of the exercises get easier the more I did them – at the start I found Udiyana Bandha really difficult as I'd never really done it before, but after doing a few weeks of classes I feel like I was getting the hang of it, so hopefully that will have increased my flexibility. Mentally, the classes made me feel positive as I felt like I was developing new skills. I also felt a lot calmer afterwards and felt a real sense of achievement when I started to improve. I haven't yet been able to get back in the water, but I feel a bit more confident knowing that I'm capable of holding my breath for longer than I thought I could, so I should be able to do it in the water as well, and I now know that having someone talk me through breath-holds is really helpful.
I would definitely recommend the breathing optimisation classes as they were really enjoyable. The atmosphere is very welcoming and friendly and everyone could take things at their own pace. We were encouraged, but never pressured, to challenge ourselves and it always felt very safe and reassuring. It was good that they were suitable for a range of abilities – there were ways to make most of the exercises easier/harder if you wanted to. Each class was well structured with a mixture of exercises and no two classes were the same, so they never felt repetitive and you got to try loads of different exercises and develop different skills. Emma is an amazing teacher who really knows how to motivate people and get the best out of them.
Debbie Taylor
The start of the COVID-19 pandemic lockdown in March unfortunately coincided with the planned freediving trip to Egypt with Go Freediving, so we didn't get to go. It was very disheartening and it seemed unlikely for me to be able to freedive in 2020 or practice my newly acquired skills. I thought 'what can I do to keep my freediving practice up?' I first looked up all of Emma's freediving videos on breathing. Then Emma began live breathing classes and they have helped enormously.
Not only have I been able to still stay connected with the freediving community and my freediving friends, but it also gave me a weekly discipline to practice my breathing in a safe environment and increase flexibility as well as learning new skills to help when eventually I could get back in the water. I've attended to date roughly 20 classes and have found them not only invaluable but something to look forward to each week to keep me motivated, connected and disciplined. Trust me, it's not fun doing one of these classes on a hangover or full stomach – so it has kept me accountable during this lockdown!
I love the fact the classes can easily fit around my working day. They are challenging but it's fun to be with a like-minded set of people with the same passion. The impact it has had on my health has been wonderful during this time, it's exactly what I needed, to help with not being stagnant. The breathing classes have not only helped with keeping up my practice in freediving, but also my well-being. My mind is clearer, I am a lot more focused and far less anxious than when I began the classes.
I would definitely recommend anyone who is an avid freediver to attend these courses, if you want to improve breath holds, learn new techniques and enjoy practicing with a very lovely bunch of fellow freedivers – I always walk away from the class feeling great with a smile on my face!
Wayne Overson
I have done about 8 of Emma's Breathing Optimisation classes. Because of lockdown, and as a man of 40ish getting very close to 50, I needed to keep my flexibility and breathing up to scratch. I needed something specifically designed for freediving rather than general yoga and found these classes ideal.
Although I do my own breath hold tables, these classes allowed me to focus on more targeted techniques I can practice anywhere. I find myself doing some of the exercises now subconsciously! I've found my breath hold contractions are now more controllable and comfortable……If they can ever be described as comfortable!!! I'd recommend the class to anyone who wants to improve their flexibility and breathing specifically for freediving.
Judith Adams
I decided to start using Emma's breathing optimisation programme because I've always found static apnea really difficult and I thought that working with Emma would help me with this. I don't attend Emma's club (I live in another country!) although I had my first freediving experience with Go Freediving. My club coaches in Italy are largely volunteers, and while they do a great job they can't get into the nitty gritty  of how to improve. They use the exercises that help them, but I'm not sure they really understand how these exercises work, so working with someone who really understands how to improve and train other people seemed like a golden opportunity. I generally attend one class a week and if I have time, two, because it's easy to see that the more you do the greater the effect the lessons have. I think I've been to about 16 classes now.
I was amazed at  how quickly I was able to improve my breath hold – but I did also discover I don't have a great tolerance for CO2 so I still need to have a lot more practice. I really like doing the different exercises and how they develop over time, but also Emma's explanation of how and why we're doing them. My coaches tend to waffle on (in Italian) and very often, even though I am fluent, I don't really understand what they are getting at. Emma is very clear and you know exactly what we're aiming for.
The benefit of the classes are that I've already improved my breath hold, and I've proved to myself that I can improve my breath hold, and that I don't need to panic – I've got to put it into practice underwater now. Following a similar pattern each week, with gradual changes also means that I can see the improvement myself rather than relying on someone else's feedback. I think one of the most positive changes I've noticed is that I know I have to stay relaxed and keep calm, even when other people are trying to make me speed up – I can put what we've learnt in the classes into practise, and use the exercises and vocalisations that Emma  uses  to help me ignore the distractions around me! The calmer and more relaxed I feel the better my training in the pool.
I would definitely recommend these classes to anyone wanting to start or develop their breathing for diving, but I think they would also be useful to anyone who is in need of breathing physiotherapy (especially at the moment). They make you focus on what you are actually doing when you breathe, something most of us take for granted, and develop more control and understanding of the different processes. I also really like how you can develop at your own pace: we have some very experienced divers in the group and some beginners, like me, and there's no pressure to 'keep up', you can work at your own level and improve at your own pace – which, of course, means, that because the pressure is off, we're all developing really quickly!
David Collom
I was motivated to do the breathing classes with Emma because I love freediving and really enjoy yoga. Breath work is an amazing connection point for both practises and can have exactly the same calming qualities. Mindful breathing is the essence of both practises and can have a really powerful effect on being more centred.
I have thoroughly enjoyed joining Emma and many other students from all over Great Britain and abroad for two sessions a week.  I really like that Emma always makes the exercises scalable so everyone can work to their own level.  Some days I felt amazing and could go longer into holds and others I felt tired and could reduce the holds.  Emma always gives very clear instruction and makes everyone feel relaxed, comfortable and challenged to their level.
There are many benefits to the classes, for me personally they have been very powerful in relaxing my thoughts and helping me to find stillness. I have also been able to refine advanced techniques that will really help me dive deeper.  I cannot recommend these classes highly enough, I can assure you they will be of significant benefit to anyone and everyone.
Tracey Howes
I did the breathing optimisation classes because I want to improve my breath-hold for when diving resumes, and improve my PB. I also miss seeing club members I hadn't seen in over a year! I attend once to twice a week and have attended for over two months so far.  I've discovered that my breath hold has gradually increased, I've lowered my anxiety, and have improved my concentration (my ability to be present). It took me 2 classes to start to see results.
The specific thing I like most about the classes is Emma's methodical teaching method which challenges you to push yourself gently. For me, three benefits of the breathing optimisation classes are increased lung flexibility, breath-hold and improved mental state. It is also nice to see familiar faces on screen!
The classes have already improved my freediving by helping me improve my reactions to diaphragmatic contractions. I'd recommend the classes because they teach you to breathe efficiently and they have a restorative effect on the mind and body. Just try them for yourself!
Jacqui Storm
Thank you Emma for this amazing opportunity to dive deeper into the breath through challenging but doable yogic breath exercises.It was a proper workout, and got me hot and sweaty just through using the breath!
The breathing optimisation classes are very cool. I learned a lot about my abilities but also my limitations, and how to work to improve. Again many thanks and it's something I will continue to do.⭐️⭐️⭐️⭐️⭐️
Mammalian Dive Reflex Activation Classes
Experience the Mammalian Dive Reflex in action.
The Mammalian Dive Reflex (also known as the Dive Reflex, Dive Response, or MDR) is a fascinating series of physiological responses to breath hold, pressure, and cold water facial immersion. It enables us to dive deeper, safer, and for longer and is trainable without being anywhere near water. The MDR consists of Bradycardia (the lowering of the heart rate), Peripheral Vasoconstriction (the narrowing of the blood vessels in the extremities to bring more blood to the vital organs), the Spleen Effect (whereby the spleen contracts, releasing more oxygen carrying haemoglobin into the blood), and Immersion Diuresis (technically a side effect, the increased need to urinate).
Our Mammalian Dive Reflex Activation classes are an incredible way to stimulate the dive response, to witness how it changes the body, and to assess progress in apnea capacity and mental strength if you are also doing other training, such as regularly attending our Breathing Optimisation Classes. The class is adaptable to complete beginners as well as elite freedivers so suitable for all levels.
The class starts with upper body stretches, and a calming breath exercise. We then move to a series of one minute holds with one breath in between, designed to stimulate the dive response. At the end of the series of holds there is the opportunity to hold the breath for longer than a minute, and then the class concludes with two more breath exercises designed to calm the body and mind.
Our students have reported amazing sensations as the dive response kicks in, as well as huge improvements in their CO2 tolerance, breath hold ability and confidence. Book your place for our next class now!
Once a Month on a Wednesday – 6.15 – 7 pm – £102021 Dates:
If you can't make the live class then a recording will be made available to you. Just book as normal and email info@gofreediving.co.uk  
"…I have thoroughly enjoyed joining Emma and many other students from all over Great Britain and abroad for two sessions a week.  I really like that Emma always makes the exercises scalable so everyone can work to their own level…"

     David Collom

"…I love the fact the classes can easily fit around my working week. They are challenging but it's fun to be with a like-minded set of people with the same passion. The impact it has had on my health has been wonderful during this time, it's exactly what I needed, to help with not being stagnant…"                                                       

Debbie Taylor