Offspring Films have recently developed a TV series titled 'Big Beasts – Last of The Giants'. As part of the series, you will see the presenter, Patrick Aryee freediving with Sperm Whales. Patrick had never tried freediving before so needed to learn how to do it, so guess where he learned?
It all started in January 2018 when Go Freediving was contacted by Offspring Films who initially asked for advice and told us about Patrick Aryee freediving and if he could learn with us. Of course, we jumped at the chance and were delighted he was so enthusiastic!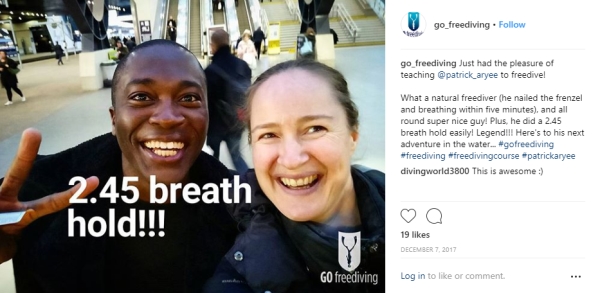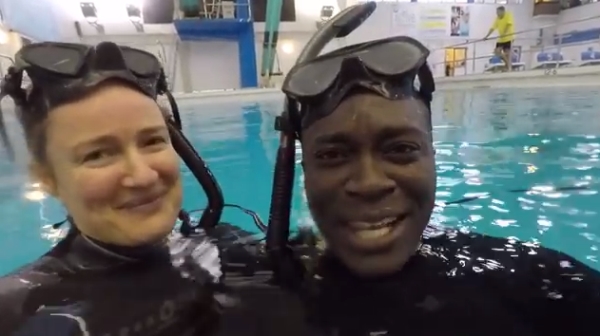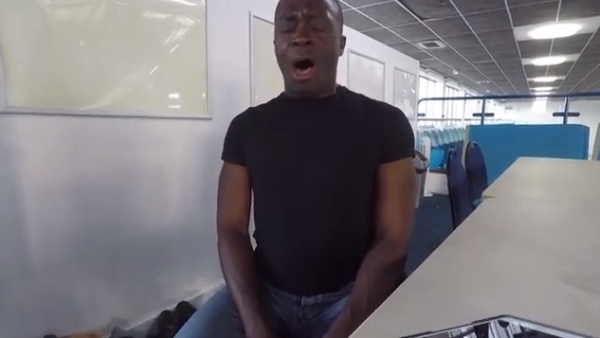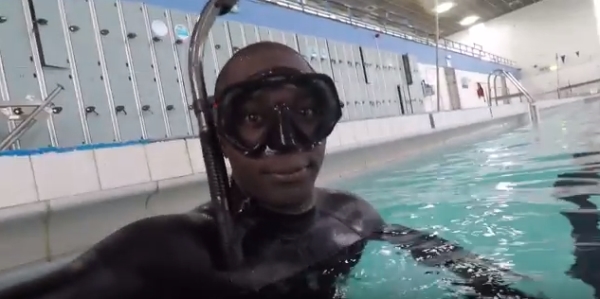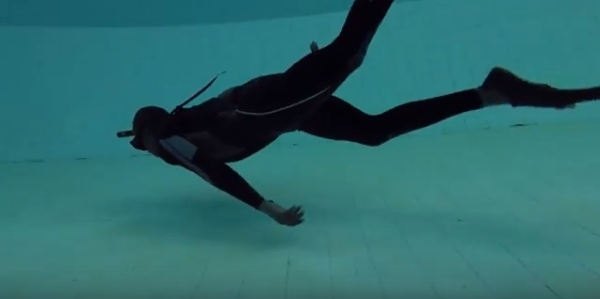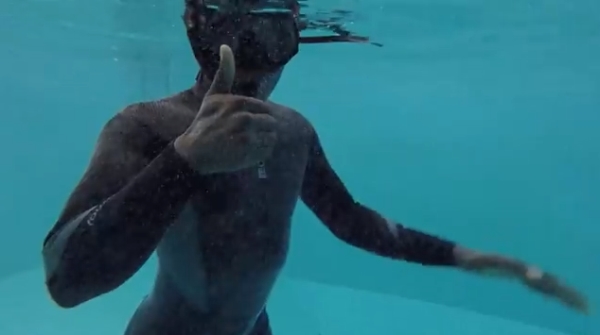 Check out this awesome video of Patrick Ayree preparing for freediving with Sperm Whales, during his training sessions with us:
After training with us, Patrick and Offspring Films kept in touch, and even gave us a sneak preview of the episode at  – which of course was brilliant! The episode was aired on Sky1 on 13th June, but you can still find it on demand.
In the segment where Patrick is freediving with sperm whales you see him getting kitted up on the boat: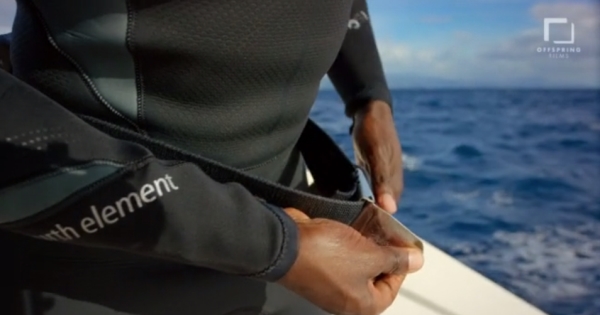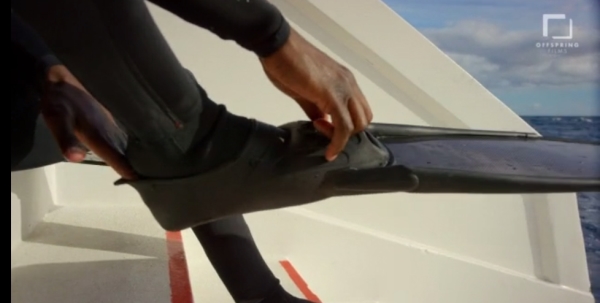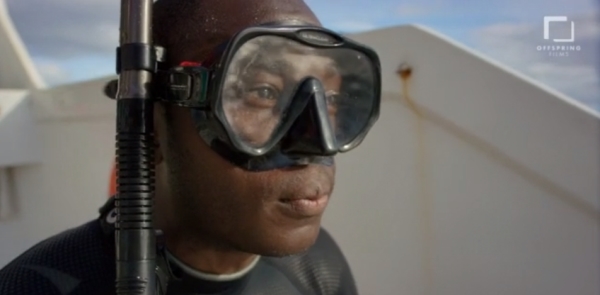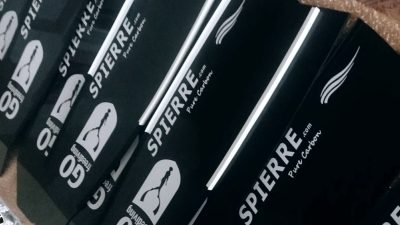 Patrick chose to wear Go Freediving Speirre Carbon Fins from our Kit For Sale range – available with the black or white rails.
Once kitted up, Patrick explains why he is freediving with sperm whales:
This is my chance to get up close.

Bubbles from scuba gear could spook the whales, so I've been learning to freedive
And close he definitely gets!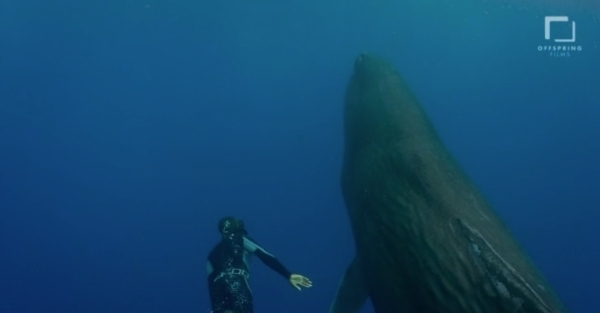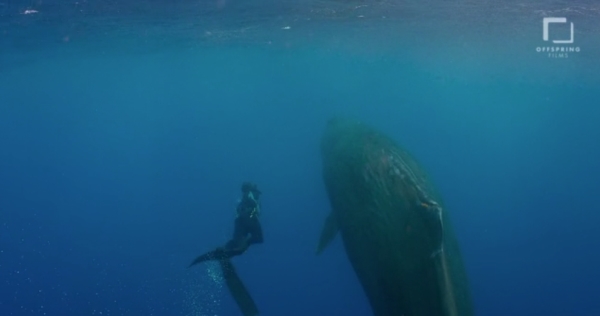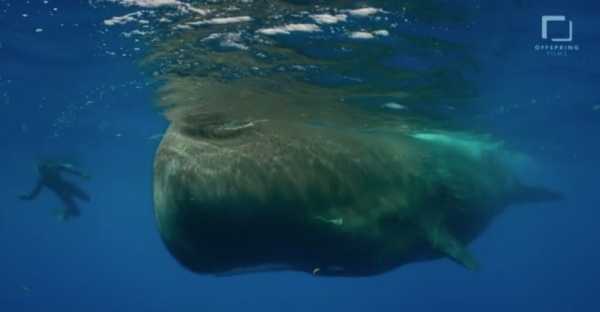 And, as the whale dives down, so does Patrick!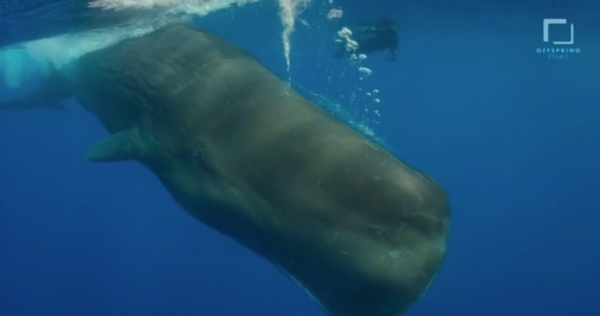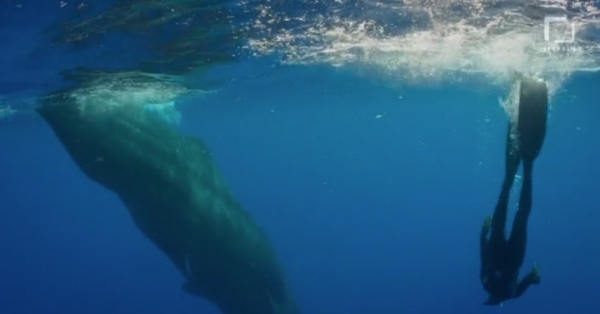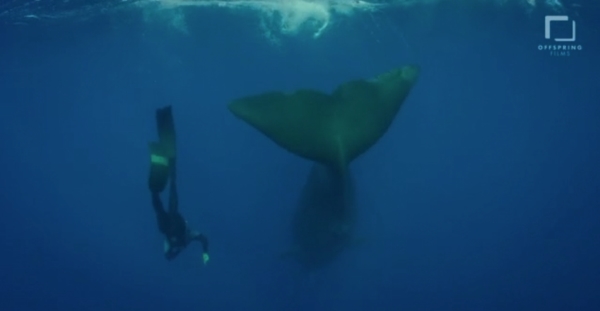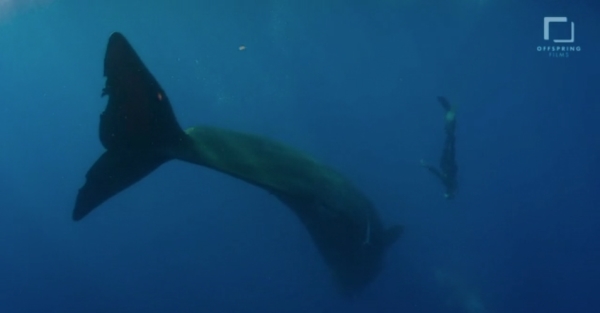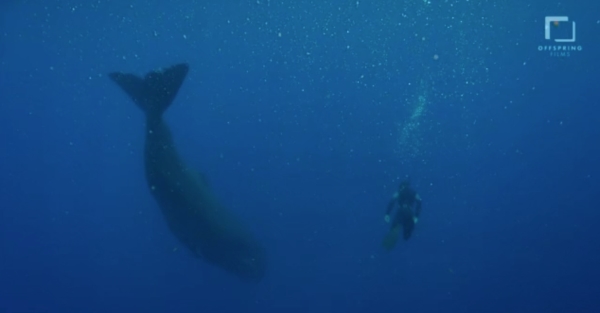 The face you pull when you have just seem something truly amazing: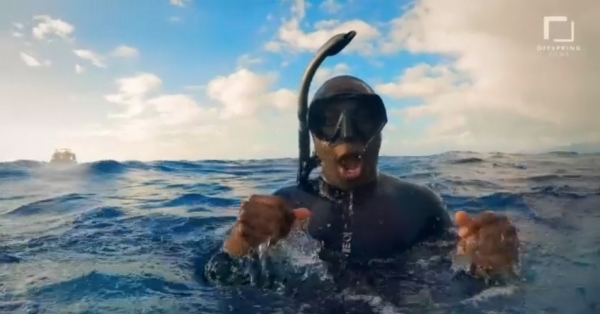 Patrick was completely awestruck with his encounter when freediving with sperm whales. Here is what he said:
Oh, wow! That is one of the most incredible things I have ever seen in my life!

I was trying my best to keep up with her as she was motoring along. With just one flick of her tail, she'd go deep into the abyss!

Sperm whales are the ultimate freediving champions of the natural world!
Here are some facts Patrick shares about sperm whales: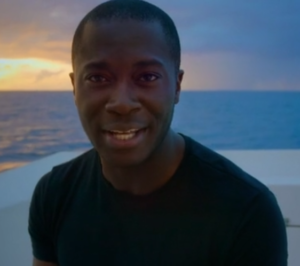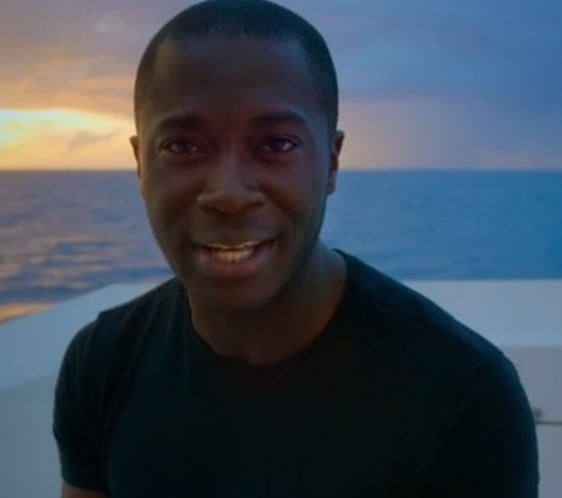 It takes a sperm whale 50 breaths to fully re-oxygenate their blood
Sperm whales have barely evolved in the last 10 million years
A sperm whale's head takes up around one third of their length
Sperm whales can reach depths of up to 2km!
Sperm whales can last for up to 80 minutes below the surface
An adult sperm whale can eat up to a tonne of fish and squid a day
Sperm whales take from the sea roughly the same amount as the worlds' fisheries
Sperm whales have a massively important role in the management of carbon dioxide (find out more in this episode)
In the last 300 years, the hunting of sperm whales has reduced their numbers by two thirds.
You can follow Patrick on  Instagram, @ patrick_aryee
Learn to freedive with Go Freediving
Go Freediving is the longest established, most experienced and friendliest freediving course provider in the UK, led by world class freediving instructor trainer Emma Farrell, and her team of personally trained instructors. No other course provider has such a good instructor to student ratio, safety record and personal touch.
Whether you're a beginner dipping your toes into the world of freediving, a seasoned pro looking to turn professional, or simply a freediver of any level who wants the best freediving holiday in the world, we're here for you!
Also check out our online guide, The Beginners Guide to Freediving by clicking here!
Keep in touch with everything Freediving
Subscribe to our mailing list for weekly newsletters with exclusive articles, news, films, offers and more!