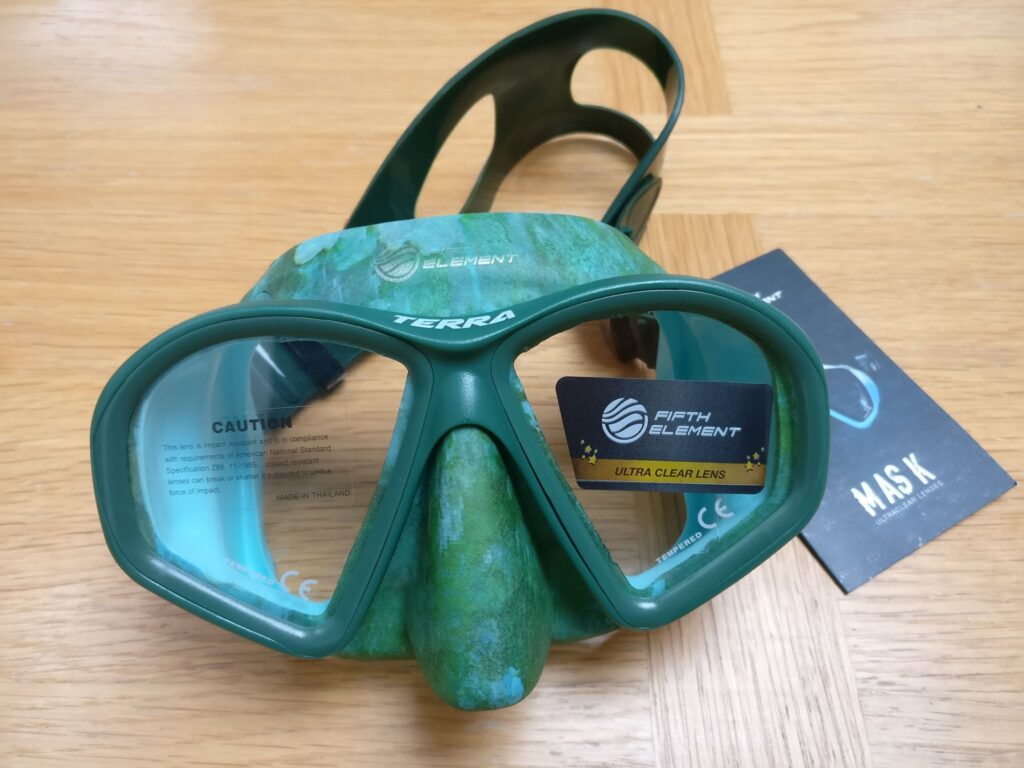 Go Green this Christmas!
Perfect for freediving, snorkelling, spearfishing and scuba, this cool fifth element freediving mask is more than just a pretty face.
The ultra clear lenses provide excellent visibility and the soft silicone on both sides of the mask nose pocket make equalising easier.
This low volume, double lens mask is easy to adjust and comfortable to wear. Comes with a matching snorkel to complete the look.
This sale product is available in camo green
Normal Price: £60.00
Black Friday Deal £49 including postage
Ultra-Low Volume
Intended Nose Buckle
Soft squeeze buckles
Foldable Mask Buckle
Double Lens Mask
Silicone skirt and strap
Ultra clear lens
Dive mask box case