We offer a variety of freediving fins and accessories through our Go Freediving shop. All have been tested for quality, durability and comfort across all disciplines and environments and are suitable for beginners to advanced.
Please note: If you require shipping for any items on this page, please include this in your checkout notes so that we can provide a shipping quote for you.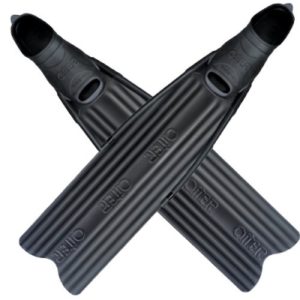 Omer Stingray Freediving Fins
Our most popular seller! These fins come with a thermo rubber foot pocket, increasing comfort for the user. The blades are interchangeable meaning you can easily replace and damaged or worn blades and, if you upgrade at a later date to carbon blades, they are compatible with the foot pocket too.
Price: Non Club Member –  £98
Price: Club Member £95
Price: Spare blade £25
Carbon Blade Freediving Fins
(Foot pockets not included)
If you are looking for the best carbon fins around, we truly believe the Spierre Carbon blades win hands down. They are the most coveted carbon fins on the market! If you need power and efficiency, these pure carbon fibre aerospace grade carbon blades are the ones to choose. Please remember the price is for blades only. If you require foot pockets and fixing kits too, we recommend buying the Omer Stingray blades above as they offer fully interchangeable blades, meaning you get a second pair of blades.
Price: Non Club Member £250
Price: Club Member £230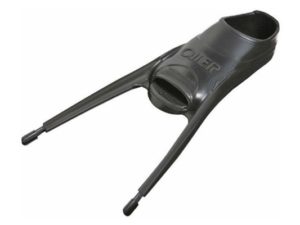 Omer Foot Pocket
The Omersub interchangeable foot pocket is a high quality durable product for your blades.  Remember, in some cases it may be more cost effective to buy a pair of Omer Stingray fins (which include the foot pockets) instead.
Price: Single £39
Price: A pair £78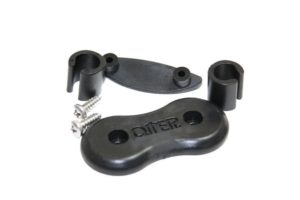 Omer Stingray Fixing Kit
The Omer fixing kit is very easy to use, only a screwdriver is required (not supplied). This kit will hold your blades securely in place and allows you to change your blades when needed.
Price: One kit – For ONE blade £8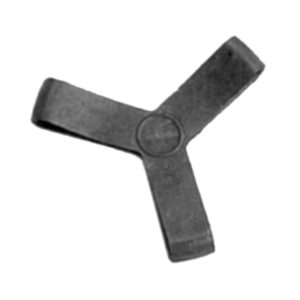 Fin Retainers
Value your fins? These rubber fin retainers help stop fins becoming loose & detaching during use.
Price: Non Club Member – One Pair £10
Price: Club Member – One Pair £8