Taking place over two days (usually a weekend), the RAID Freediver course starts in the classroom. There you'll learn how to breathe before and after a dive, how to hold your breath safely and about the freediving equipment you'll use.
The entire course takes place at the glorious location of Vobster Quay where you will undertake  all the practical elements of your course.
We'll make sure you never exceed your own limits or comfort zone – you set a pace that you're comfortable with. By the end of the weekend you could be diving to depths up to 20m in the most relaxed and safe manner possible. You'll dive submerged boats, cars and planes and learn new skills to take your freediving to the next level. We'll also film you doing it, so you've got a record of your weekend and something to impress your family and friends with.
We have high instructor/student ratios on our RAID Freediver courses so, coupled with our very personal approach, you're free to progress at your own pace. Taught by some of the world's most experienced instructors and providing unrivalled materials and support, no other course offers such a comprehensive package or wealth of experience. We even provide a lifetime guarantee, so after the course you have the benefit of our continued support on your freediving journey.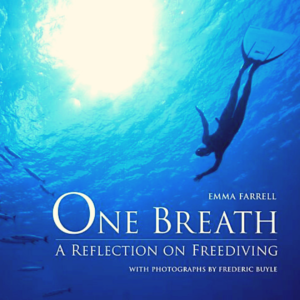 The price includes all equipment hire including freediving wetsuit, materials, tuition, certification and card (dependent on performance) and of course a copy of Emma's beautiful book One Breath – a reflection on freediving, which can either be posted out to you or can be given to you on the first day of your course.
The book can also be signed with any personal message you wish (a great addition if you are purchasing this course as a gift for someone).