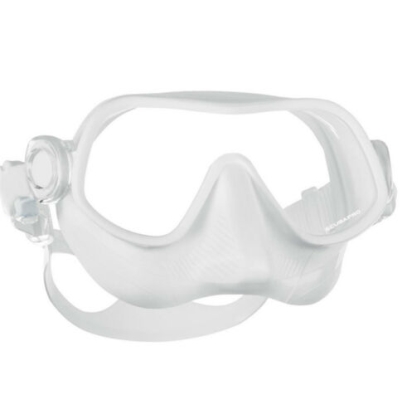 Have a White Christmas this year!!
The single-lens mask has the same features and a very low internal volume as the Steel Comp but without the ability to compress at greater depths as there is no bridge piece across the nose. The advantage is however, that the Steel Pro can also be used for scuba diving, comes with matching Scuba Gear snorkel.
Normal Price £60
Black Friday Deal £49 including shipping!!
Valid until Dec 2nd
Features:
Ultra low-volume design
Requires minimal air when equalizing.
Soft silicone means it is suitable for a broad range of face shapes
Scratch-resistant glass lenses
Rotating buckles and adjustable strap help achieve a watertight fit.
Single-lens Steel Pro is suitable for freediving or scuba diving.