Congratulations to our latest RAID Freediver Course Students
Andrea, Philip, Megan, Richard, Owen, Nathan, Charlie, Michael, Toby, Lee
and returning students
Mandy, Richard, Isaac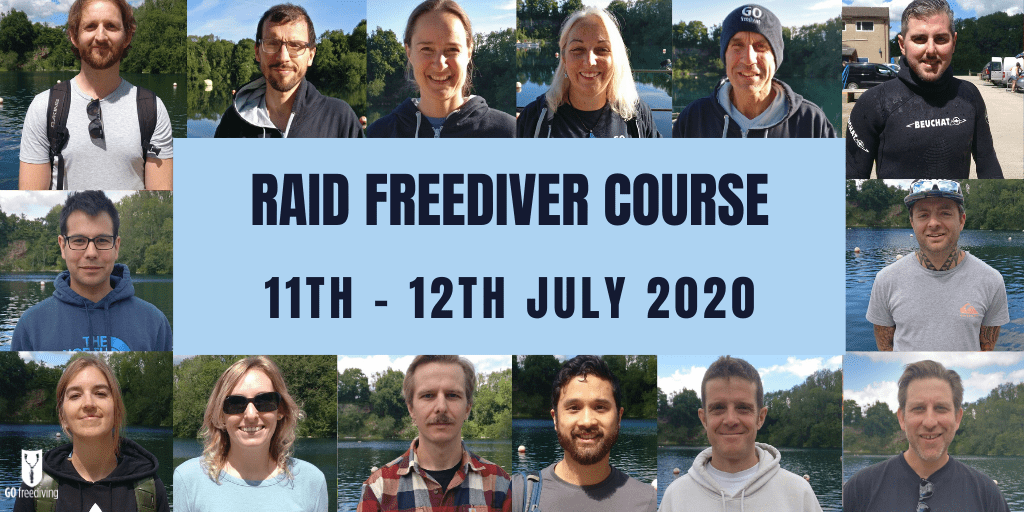 Watch their awesome video, here:
Find out what they thought of their course, here:
Charlie: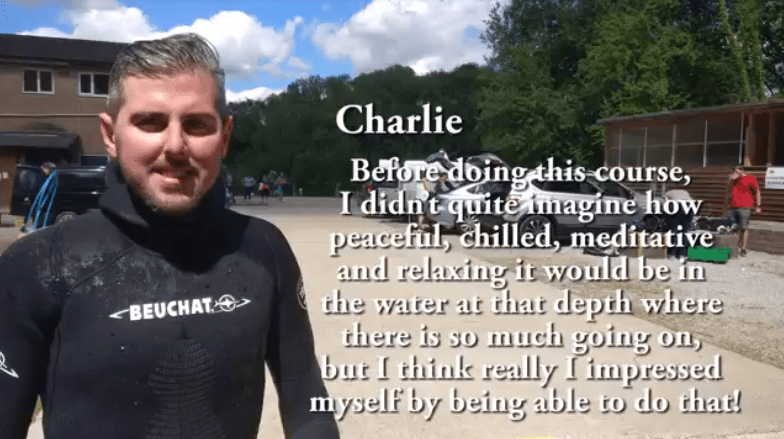 "…I wanted to do a freediving course, mainly to help my surfing, and to be able to have the proper techniques and get to depth without worry. I think also meditation and yoga, being completely present, freely under the water and at depth, has appealed to me for a long time and I've always wanted to do it. 
Seeing people like David Mellor and following you and the rest of the crew on social media inspired me to come along and learn to freedive with you. I chose Go Freediving from following you and David. Personally, knowing David through friends and then seeing yourself and the passion you have for the sport.
Before doing this course, I didn't quite imagine how peaceful, chilled, meditative and relaxing it would be in the water at that depth where there is so much going on, but I think really I impressed myself by being able to do that! 
I think it is the environment that obviously helps towards that feeling. You can push yourself a lot further than you expect quite quickly and safely. Yesterday, I got to a point where I just felt like free falling without having to do anything. I think that feeling is just incredible, and obviously the ascents as well coming back up, so peacefully.
Just being amongst the elements under the professional instruction has been the most enjoyable part of it. Just being out there, diving and practicing and seeing your progression. You are surrounded by clearly professional instructors.
The benefits of doing this course would certainly be water confidence. I can definitely feel that now in comparison to in the past when I was out of my depth or in the surf or things like that. Freediving also feels incredibly beneficial in terms of mental health and the enjoyment of that good feeling. That's a huge benefit for me, and also the community of freedivers as well. I can see myself getting into the social aspect of the freediving community and hanging out. I think that really does help having peers and people learning together at the same time.
Absolutely, definitely I would recommend this course. I just think to do something like this, you could try to learn yourself, but I think getting that tuition is so important, and I think the feeling of freediving is why I would recommend it…"
Megan: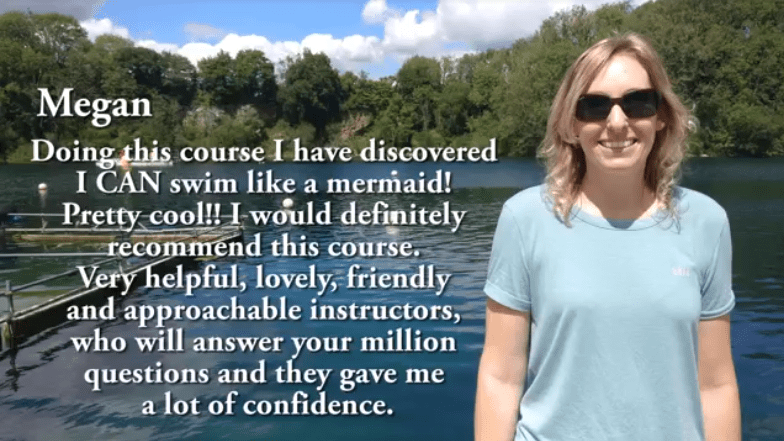 "…I wanted to do this course because I thought that I would be able to hopefully get better at staying under water so I can appreciate looking at fish for longer and I just want to be a mermaid – I watch too much Disney! 
I love scuba diving but with freediving the marine life doesn't really know you are there as much as you are not blowing bubbles in their face! 
When I started searching, you guys were one of the first places that came up. The more I read, the more you guys sounded really approachable, and now I know that you are very approachable as you answered every one of my million questions and concerns! You had really good info on your website and really nice photos that showed off of what you guys did pretty well. I just liked the look, it looked amazing!
Doing this course I have discovered I CAN swim like a mermaid! Pretty cool!! 
I have trouble with my left ear, which I didn't realize because when scuba diving I never had problems with equalizing, so it was quite a shock to find that, but I know it will just take practice to overcome it.
I know I've got a long way to go before I complete the course skills. I love being in the water and  I am definitely determined to come back and actually get as deep as I can. 
Even just for the small time that I could manage holding my breath it was pretty awesome.The fact that you can have the ability to hold your breath longer than you realize and to fulfill the mermaid thing was amazing. I also like that it  makes you slow down and I like the kind of breathing that makes you focused on being relaxed. Freediving is something I definitely want to carry on doing.
I would definitely recommend this course. Very helpful, lovely, friendly and approachable instructors, who will answer your million questions and they gave me a lot of confidence. Even though I came into the course with a previous injury, you guys accommodated me and didn't make me worry about it affecting me freediving…"    
Philip: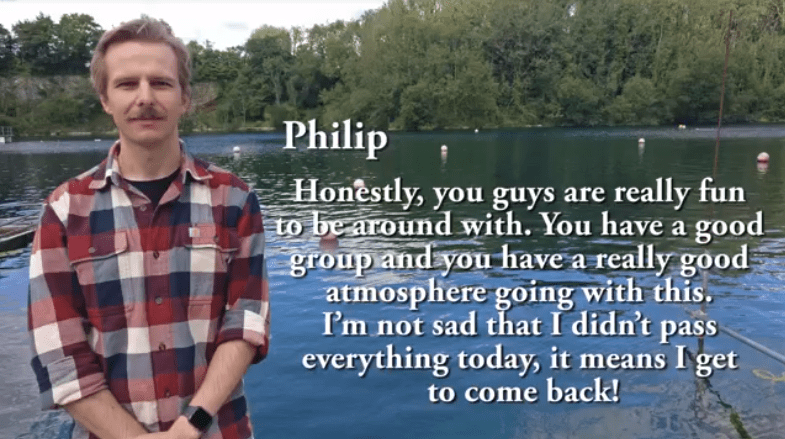 "…I started doing scuba last year and I really enjoyed it. I looked into freediving for the breath-hold techniques and I was curious about it and started practicing that. I found it very relaxing and I thought… oh is this diving and relaxing? I got curious about trying and I must have started talking about it a lot more and that's when my partner bought this course for us. 
I thought the bulk of the effort would be around the breath hold and I am shocked to find out that it's just an afterthought. It is all about the technique of getting down and making sure you do the right sequence of things as you are going through it. The breath hold was not even worth worrying about or thinking about. 
Honestly, you guys are really fun to be around with. You have a good group and you have a really good atmosphere going with this. I'm not sad that I didn't pass everything today, it means I get to come back!!
The benefits of doing a course with Go Freediving are how well you guys are organized, that stands out for sure. We didn't have to worry about anything, the kit was all sorted out etc. The second benefit is the fun group you have. The third benefit is the site you chose. Vobster is a really nice site to do it at as well.
I absolutely recommend this course because of how pain free the entire experience is, everything is taken care of for you…"
Wilson: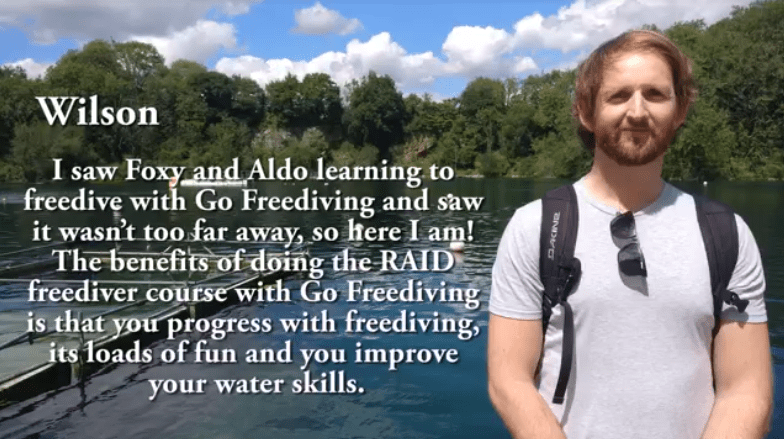 "…I decided to do a freediving course because I'm training for the British Stunt Register and part of that requirement is a swimming test underwater. Also, when I'm on holiday I always see people going down and I'm wondering, how did they do that? 
I saw Foxy and Aldo learning to freedive with Go Freediving on Instagram and saw it wasn't too far away, so here I am! 
Doing the course I discovered how to freedive. All the preliminary stuff Go Freediving provide  – videos and things to look up definitely helped. It makes you aware of things I've never seen before like the breathing technique beforehand and exhaling and all the breathing techniques and all the other aspects of it. You realise there is a technique part of it but also a physiology part that can also impact it.
I have liked everything about the two days, I got to meet great people, great instructors, and learned while feeling safe and in control. I loved it and the weather was beautiful and visibility was great. 
The benefits of doing the RAID freediver course with Go Freediving is that you progress with freediving, its loads of fun and you improve your water skills.
I would definitely recommend the course even if you don't want to go down very deep. It is great to feel comfortable and confident in the water and I can now go deeper to look at fish when on holiday…"
Owen: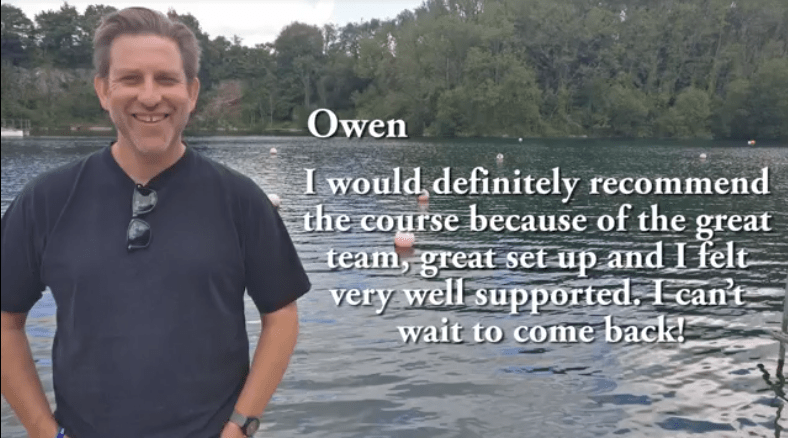 "…I decided to do a freediving course because I have done quite a bit of scuba and I was interested in extending that and was interested to see what it was like without all the equipment. I have read about freediving and watched a few videos and got a taste of what it could be like. I found Go Freediving online.
I have discovered that freediving is harder than I thought but my equalization has improved. I have enjoyed the whole weekend, the team are great and encouraging, we were able to progress at our own pace and I got loads of extra special attention which has been great. 
Physiologically it is different to scuba which is part of the appeal for me. Tom was very good at taking me aside and helping me and at the end of it I felt quite comfortable with the equalization and integrating it with all the other techniques.
The benefits of learning to freedive is that the equalization skills will help improve your scuba diving, and being out of your comfort zone lets you challenge yourself which is good. I would definitely recommend the course because of the great team, great set up and I felt very well supported. I can't wait to come back!.."
Richard: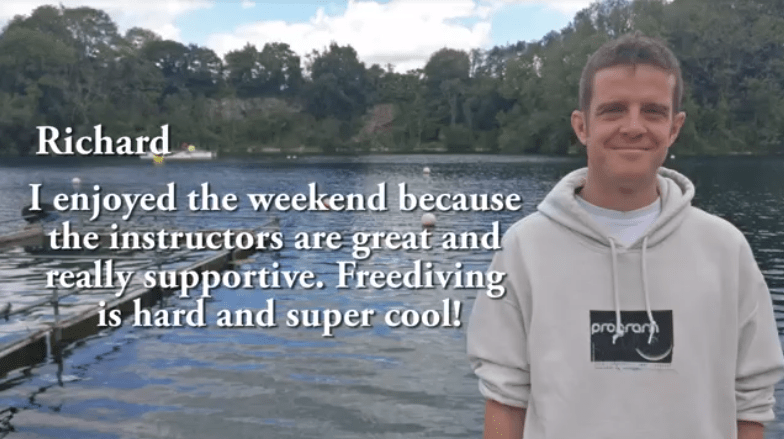 "…I wanted to do a freediving course out of curiosity and because my friend Owen recommended it. I have discovered that freediving is hard and super cool!
 I enjoyed the weekend because the instructors are great and really supportive.
The benefits are you get to learn to freedive and it is fun. I would recommend this course because it is fun…"
Toby: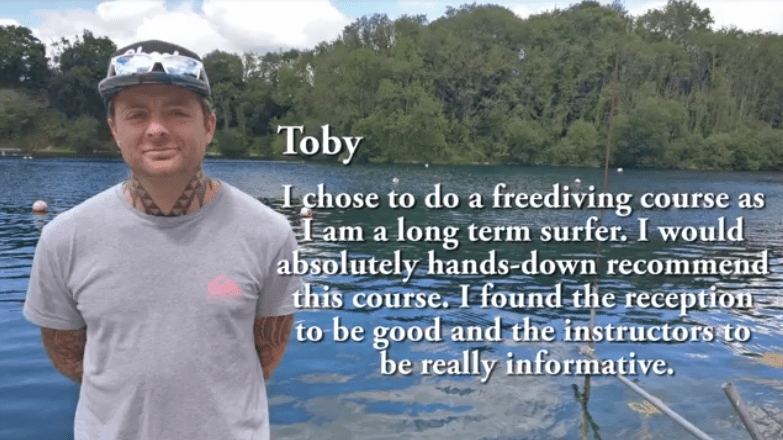 "…I chose to do a freediving course as I am a long term surfer. It makes a lot of sense to up my skills, but I also liked the idea of being able to be in control of myself in a hostile environment. 
Since I was a kid, swimming around and diving down is something I've always done like a lot of. But having the skills to be able to do it in a controlled way and with all the safety is important to me. It feels great. The main reason I chose Go Freediving was because it's local. I prefer local rather than international.
Doing the course, I discovered that when you do a dive and then come back up, you don't actually need to be heavily out of breath. That was something that really surprised me because having not done proper freediving before, I used to come back up and be all over the place. I would feel tired and my heart would be racing. But since I have been doing it with Go Freediving, I really learned to control how fast my heart moves, which is making it enjoyable rather than trying to force something.
Going down to a good depth is cool. We went down to 12m, which is  the height of a house, for measurement purposes. To be that far under the water and still be calm is a nice feeling. Plus we had absolutely great weather and Vobster Quay is beautiful.  
The benefits of the course is if you suffer with anxiety or something like that, this will be good because it forces you to focus on just one thing that you are doing. Self-achievement is another thing – being able to say: I have done that. Learning a new life skill. If you ever fell off the side of a boat or something like that, you'd know not to panic.
I would absolutely hands-down recommend this course. I found the reception to be good and the instructors to be really informative. There was a bit of banter which also makes a difference and also nobody's safety has been in jeopardy because of that, and that's what really matters…"
Andrea: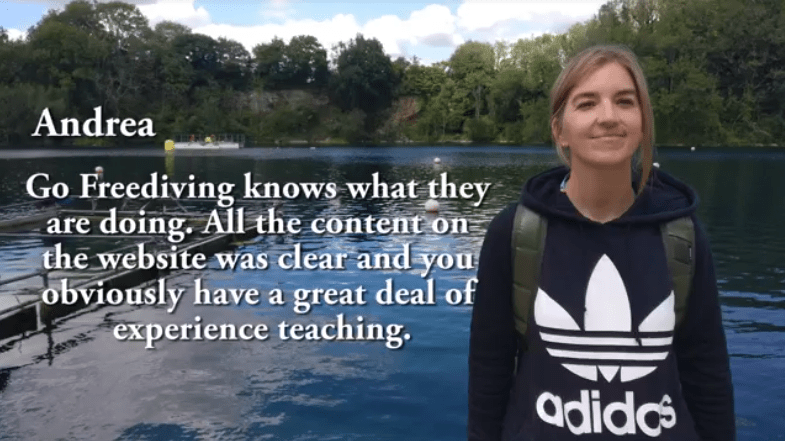 "…I chose to do a freediving course because I want to be a seal!
I scuba dive and I wanted to find something between snorkeling and scuba diving, a happy medium where I can interact with animals and have a more chilled experience. 
Go Freediving knows what they are doing. All the content on the website was clear and you obviously have a great deal of experience teaching. The fact that the Go Freediving instructors are returning students is a good sign, and I felt like if anybody knew how to teach this in an effective way it was going to be you. 
I discovered that the breath holding is not the most difficult bit, it's all the other bits, the equalization, the duck dive, all the things that make you efficient. Those are the hardest things at the beginning to learn. 
The course was really relaxed and fun. There was no pressure to achieve anything. We were all able to work on the bits that we could work on and leave the ones which were too difficult. For example: I can't equalize my right ear today beyond a certain depth. Pash was really good, letting me dive as deep as I wanted to and I could just hang out there to see how long I could breath hold without pushing the depth. 
It was nice that everyone could just tailor it to what they could achieve on the day.
The benefits of doing the course with GoFreediving are that you have all the expertise. I don't have to go and learn somewhere else or try and learn from YouTube videos to fill in gaps. Between all of you, you have enough expertise to tackle whatever issues we seem to be having. 
The location of Vobster Quay is great. It's a nice space to be in. We've definitely got a mechanism to keep learning with you and going on trips or whatever so it's nice to have a place to come back to and continue learning. 
I would definitely recommend the course, I've learned what I've wanted to learn, it's so simple. I don't feel the limitation was you, I think any limitation was me…"
Nathan: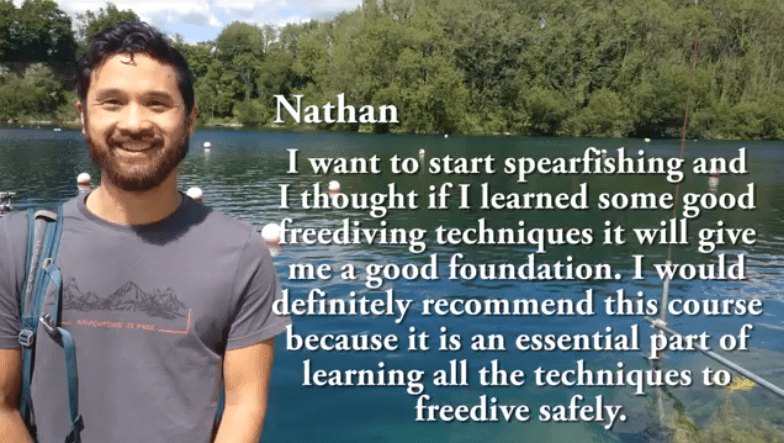 "…A few things made me decide to do a freediving course, but the main thing at the moment is that I want to start spearfishing around the UK and I thought if I learned some good freediving techniques it will help me and give me a good foundation to then go spear fishing. I chose Go Freediving because you have a really good website and RAID seemed very nice and easy.
I have discovered that everything is different when you get underwater but as long as you remember everything you learned on the surface you will be fine. I have really liked being in the water and getting my chin in and opening all my tubes up and getting the equalization right. That felt really good.
The benefits of learning to freedive with Go Freediving is that the instructors are amazing. They give really good, clear instructions. I felt no pressure in the water and felt really comfortable. The location is really good. Nice clear instructions from the Go Freediving admin team before the course as well.
I would definitely recommend this course because it is an essential part of learning all the techniques to freedive safely…"

Want to learn to freedive with the best? Learn to freedive with Go Freediving!
Go Freediving is the longest established, most experienced and friendliest freediving course provider in the UK, led by world class freediving instructor trainer Emma Farrell, and her team of personally trained instructors. No other course provider has such a good instructor to student ratio, safety record and personal touch.
Whether you're a beginner dipping your toes into the world of freediving, a seasoned pro looking to turn professional, or simply a freediver of any level who wants the best freediving holiday in the world, we're here for you!
Also check out our online guide, The Beginners Guide to Freediving by clicking here!
Keep in touch with everything Freediving
Subscribe to our mailing list for weekly newsletters with exclusive articles, news, films, offers and more!