Want to know what happens on a RAID Freediving Course with us? Then check out our latest film and see what our amazing students got up to this weekend!
RAID Freediving Course 25 & 26 June 2016
Over a fantastic weekend of sunshine and showers, we introduced six new students to the delights of freediving at Vobster Quay. Starting in the classroom at Glebe House, we moved to the pool, and then at lunchtime on Saturday to Vobster Quay for our open water dives.
On the RAID Freediving Course there are many skills that the students perform and you can see these, as well as diving through sunken trees, over planes, trucks and much more!
RAID Freediving Course students and instructors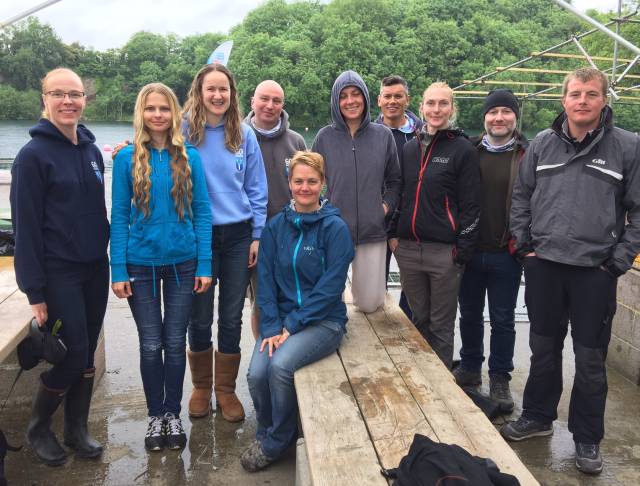 Read testimonials from our RAID Freediving Course students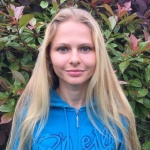 I like snorkeling, and when I go on holiday, I like to look at the fish. I tried to do it without any training, and it's didn't work really well so I thought I may as well do it the proper way, and get the training, and I found out about Go Freediving from Iain and Tom who I met here at Vobster, looking really good in their wetsuits, so they told me about you, I found you online and booked on the RAID Freediving Course.
One of the reasons I decided to do the course, is I'm a scuba diver, and one of my worst nightmares is finding myself at depth with no air, so I thought 'right! So I'm going to pay money to do exactly that!'
And what I discovered is that it's completely different to what I was expecting and I could go much further than I thought I could. I discovered the importance of relaxation, and I think it's going to help me, not just in freediving, but in other areas of my life as well. And it was a lot of fun!
I really liked the content of the RAID freediving course, how it was run. I didn't feel rushed, I didn't feel out of my depth at any time. I really liked the instructors, all of the instructors were brilliant! And you get to dive Vobster in a wetsuit, how amazing is that? It's a really good course, I really enjoyed it.
I wouldn't hesitate to recommend the course!
Natalia Paliakova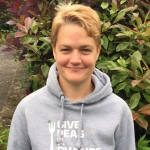 I wanted to do a freediving course because I wanted to learn how to do it safely, because I've been swimming and diving here for a while, and sometimes at the end of my swims, I dive down and look at the fishies, I really wanted to learn the correct way, with buddying and rescue skills, to make it more safe and enjoyable and also to maybe progress a little more depth, a little more time, and have the confidence to know I have the training to do that safely and correctly.
And I wanted to do it with you because you're amazing! You've got a really good reputation, you've been here a while, you've been doing it a long time, and in the diving and swimming and everything circles, you're the person to do it with.
I discovered that it's important to do relaxation, to be completely relaxed. When I did the first few dives, I was pulling myself down a bit energetically, and back up and it was all very rushed. I learnt that that's wasteful and you just need to relax in order firstly to be enjoyable, and secondly to be able to stay a bit longer and go a bit deeper.
Three benefits of doing the RAID Freediving course would be safety, doing the buddy skills and rescuing, that's the most important thing for me. Another benefit would be improving your freediving, so you can go a bit deeper and stay a bit longer, and meeting a bunch of really great people actually, that you can go diving with in the future.
I'd certainly recommend this course. It's really, really worth doing, if you're planning on doing any freediving whatsoever, it's a really good idea to learn how to do it in a relaxed way, safely, and for it to be enjoyable. I've really enjoyed myself, it's been a great weekend. I've done more than I even thought I'd be able to do.
Naomi Sharp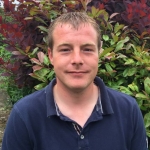 I'd been spearfishing but I wasn't seeing an improvement, so I wanted to come on the RAID Freediving course to be taught the correct way for safety drills and my breathing. Equalising was a problem of mine, that's why I wasn't progressing, so being taught in the right manner, and obviously with the breathing preparation before and after the dive really.
I wanted to come on this course because of your name. You're world recognised, and I've had quite a few friends come on the course with you, and obviously highly recommend you on the forums and online.
I learnt pretty much everything really, I was very familiar with all the kit anyway, but I learnt relaxing before the dive, before taking in the big breath and away I go. Having experienced instructors behind your back is quite a big confidence thing for me, knowing that I'm in a safe environment around me really.
Benefits, being taught the professional way really, second, if you're making an error, being taught how to adjust the problem, how to improve. And the safety drills actually, being taught safety procedures, particularly the buddy system.
The last dive session of the day really stood out for me, when we went off to the other side of the lake and had a play about. It was a lot more relaxed, dropping down different lines and seeing different features on the bottom.
I would recommend the RAID Freediving course, I didn't think I'd be getting down to the ten metre mark, I thought I was really going to struggle, but after being taught the correct way I managed to achieve that, so if I can achieve something I thought I was going to struggle with, so new people could come, give it a go and do well in it.
Stuart MacDonald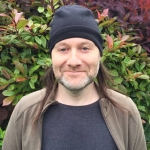 I wanted to learn to freedive after seeing the Big Blue and various things on the telly, then I found your site, came on the Try Freediving Course, started coming to the Friday night pool club and really enjoyed it. So I thought I'd better get round to doing it properly so came and did the two day course, and it's been really good!
It was pretty straightforward, the way it was taught. Everything was clear and easy to follow, easy to work up to, and over the two days there was plenty of time to sort it out, get your technique right and nail every bit.
The benefits of doing the course with you, would be a friendly bunch, good location, and it's just a really nice thing to do! I'm really glad I did it. I've achieved something over this weekend. I enjoyed myself very much!
I'd definitely recommend the RAID Freediving course. Everybody that was teaching, the variety of instructors, they were all really good. It was all really chilled and relaxed and easy to get on with. It was really clear, just took you through really well.
There was no pressure, I could learn at my own pace. If you didn't do it then you could always come back on a members day, and it's a friendly bunch, no pressure, which means you're more likely to get there. It's really good, I really enjoyed it. It's well worth doing!
Peter Keogan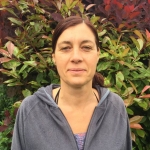 I was away diving in Honduras and someone told me about freediving and it was always something I wanted to do and they said how far you could go in a weekend and I thought 'wow'! So that was it really and ever since then I'd been planning to do it.
There were quite a few dates for the RAID Freediving course and that was the really appealing thing about it, that there were lots of dates to pick from
I realised how relaxing it was, I knew how much I was going to enjoy it, that it was something I really wanted to do, and it absolutely was. I discovered that I'm actually quite hooked on it already. It's mentally challenging and I thought it would be but when you're actually doing it you realise that it is. I learnt a lot actually and it makes you look and think how far you could go with it.
What I liked most about the weekend was probably two things really, one that it was really fun, and I really enjoyed it. When I left there I felt buoyed up by the company and the people around me, I thought it was a very positive course, full of fun, that was great. And the other thing was the fact that you could get to that depth was really exciting, that you could get to 10 metres and you've done it, that's 'wow'!
It was relaxed, it was fun, it was confidence inspiring, that was really great about it. The fact that I can go to Poole and practice locally and train every week, I think that's amazing, that's really fabulous. And the other thing is that you've got Vobster, you've got that resource, which is great and you can go practice there, so you really feel that you can advance with it, it's not like Scuba diving where you think you're going to have to wait till next time you're on holiday or anything.
It was confidence inspiring, casual and fun. It was a bit nerve wracking when you were talking about it, but when you got in the water, everybody, all of the instructors were just really supportive and it was just fun. And there was humour there, it was enjoyable. The level of it was great, I came out really buoyed up, I felt quite charged and buoyed up which was lovely.
Sharon Cheatle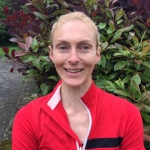 I'm very into photography, so I love the underwater pictures of free divers; they're just beautiful in the water with the long fins, and as I work as a photographer, the idea of actually taking those photographs is far more exciting to me and just an excuse to go underwater with camera and photograph a fish.
I had great fun on the RAID Freediving course. I did a scuba course, whenever it was, fifteen years ago, and that was amazing, seeing all the fish and the beautiful water, but all this kit, I'd much rather grab a pair of fins and a snorkel and just go.
I discovered there's more to it than I thought. I think I had high expectations, and I just really wanted to be the best freediver that you've ever seen and you would think I was amazing. I think the challenge of not being comfortable and at times it was actually fun you know feeling a little unsure, so kind of just get over that and it becomes easier, so I think that was the coolest thing.
I have a lot to learn and I actually cant wait to learn and do it again. So I'm pleased that I wasn't 100 percent acing everything and because now I wanna learn more and improve and I know it will be tricky and fun.
The benefits of doing the course are personal, like purely selfish benefits, from the running point of view, I read lots of magazines and they all talk about like VO2, max or whatever and I kinda think whatever, I can't be bothered to train, and now I think if I train to make my body more efficient for running then I would also be better at free diving and the two I think would go hand in hand.
I would absolutely recommend the RAID Freediving course and thank you Emma, it's been an absolutely brilliant weekend, and all the instructors are absolutely lovely, it's a really nice bunch of people to be around.
Katherine Wood
And read more testimonials here!
Come take your RAID Freediving Course with us
No other freediving course provider has our experience, safety and personal care and attention. We'd love to see you in the water! Find out more about our beginner RAID Freediver Course by clicking here!