Check out the latest film from our UK Advanced Freediving Course and see what student Charlie Bradford got up to in the pool and open water between the 14th and the 16th October 2016.
Our UK advanced freediving course takes place over two and a half days at Vobster Quay in Somerset and a 25m swimming pool in Midsomer Norton nearby. The course actually starts before then with a period of home study as you prepare for your RAID Advanced Freediver Course. Learning at home means you can take studying at your own pace and means that you can get more out of the course on the weekend. You're already familiar with the materials and theory and can spend more time in the water and can dive deeper into the theory with your freediving instructor.
There are several advantages of doing your UK advanced freediving course with Go Freediving:
Most experienced freediving instructors: The Go Freediving team is led by the UK's only AIDA, RAID and SSI instructor trainer, Emma Farrell, who has been teaching freediving since 2003 and has personally trained her entire instructing team. You won't get a broader breadth of experience than with us.
Best instructor to student ratio: We are allowed to teach the RAID Advanced Freediver Course at a ratio of one instructor to five students however we never do this. We usually work on a one to three ratio as an absolute max and on this course, Charlie had one-to-one tuition throughout his whole course
Exemplary safety record: We are incredibly proud of our safety record and our ability to ensure every student feels safe whilst still exploring the capabilities of their body and the sport of freediving. Our buddying standards are second to none, and every student tells us how safe and secure they feel on our courses.
Friendly approach and attitude: There are no egos in our instructing team. We're not here to show off, we're here to bring out the best in you, with every achievement celebrated. We're down to earth, approachable, and want to make your freediving course the most fun weekend you can remember
Best location: You'll be doing your UK advanced freediving course at Vobster Quay, the UK's best dive site and the one closest to London, the south and the west up to Wales. Vobster has clean, clear fresh water, hot showers and food right by the water's edge and no tides, currents, or waves to worry about. Plus it's filled with wildlife, from the endangered white claw crayfish, to perch, trout and millions of zebra mussels. And you can also dive planes, boats, cars, trucks and many more underwater attractions. Plus for your UK advanced freediving course you'll also be diving on the purpose built freediving platform, designed by Go Freediving's Emma Farrell.
How deep can I go on my UK advanced freediving course?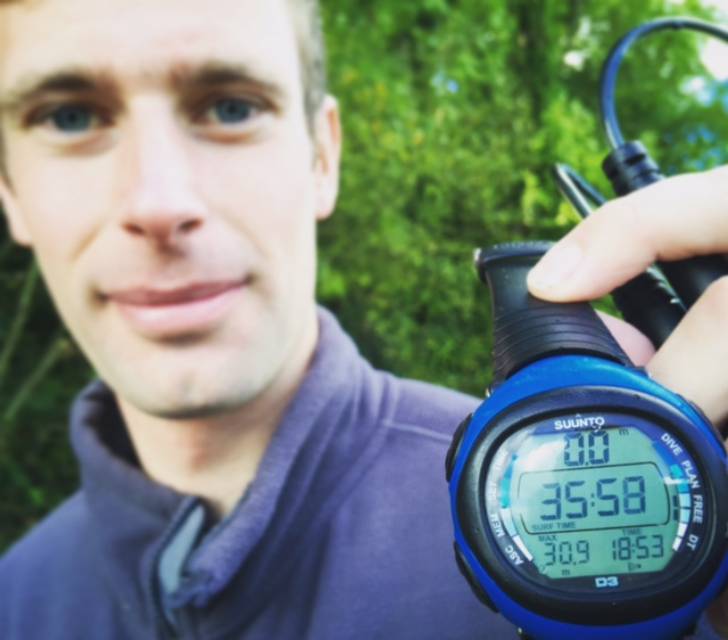 Here's Charlie Bradford with your answer! (Look at the bottom left of the dive computer).
The RAID Advanced Freediver Course sets a depth limit at 30m (100 ft) but no limit for static or dynamic apnea (holding your breath on the surface of the water/ swimming lengths of a pool underwater). In the film you'll see Charlie holding his breath for a staggering 4.24 (yes! four minutes and twenty-four seconds!) and then swimming lengths underwater for 75 metres!
Don't worry if you are nowhere near that. The minimum depth is 20 metres and in the pool you have to hold your breath for 2.30 and swim for 55m.
In open water there are deep skills such as rescuing, taking your mask off underwater, and returning from depth only using the arms for propulsion. You also learn how to do reverse packing and specific diaphragm stretches on your UK advanced freediving course which you can see Charlie doing in the film.
Who can do the UK Advanced Freediving course?
You can only do the RAID Advanced Freediver Course if you already hold the RAID Freediver Course qualification or equivalent, and have a CPR qualification taken within the last two years. You can take the course without having the CPR qualification, but your certification will be delayed until you've completed it.
To see how the course fits in and if you are eligible to take it, check out our courses flow chart by clicking here.
We have plenty of dates for the UK advanced freediving course and you can also take it on one of our holidays!
Check out RAID Advanced Freediver Charlie Bradford with Go Freediving Instructors Jorgen Strandquist, Emma Farrell, David Mellor and Zoe Strandquist on a sunny and warm October day!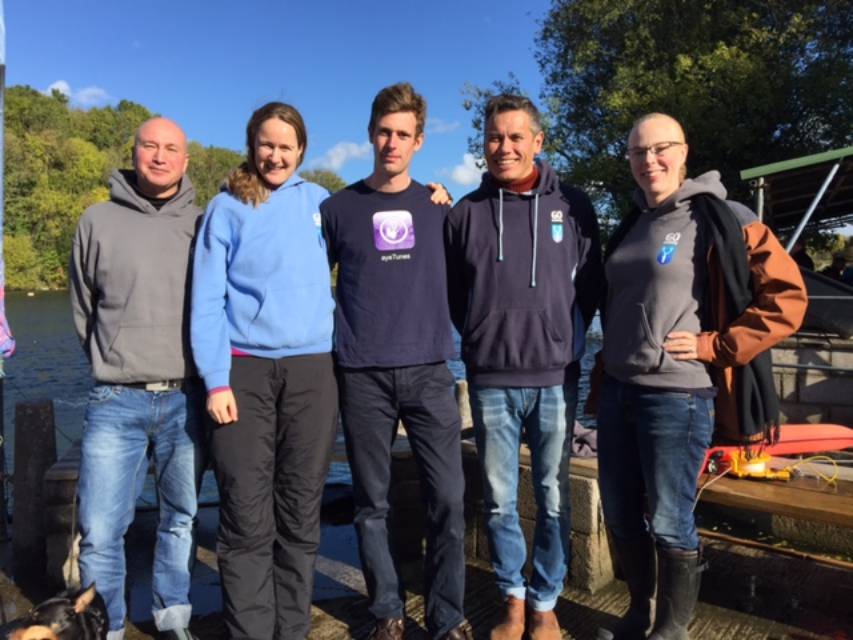 UK Advanced Freediving Course testimonial
So what does Charlie have to say about his advanced freediver course with us?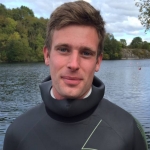 I've done the RAID freediver course with you and very much enjoyed it. I'd had a wonderful holiday where I'd been getting to depths of 20 – 25 metres and I wanted to make sure I was doing so safely.
I had already been in touch with some people including the wonderful Emma Farrell over the phone trying to get army freediving started and she had been very helpful with that, so I went with Go Freediving.
On the course I discovered that temperature and water clarity make a huge difference. It's a lot more scary when you can't see anything. I discovered that 30m is not so much of a barrier anymore. It's well within reach and I'm probably a better freediver than I give myself credit for.
I liked most that I was allowed to push myself. I was allowed to have a bit of freedom to say what I wanted and do the things I wanted to get out of the course. I had a go with a monofin and for the record it was freaking awesome! Absolutely awesome. It's a different technique but what I realise is that I have been practising the technique with bi-fins and so it is going to be an expensive Christmas this year I suspect.
The benefits of doing the advanced course with you is the fact you are able to get a good qualification that's recognised around the world. The fact that it's brilliant tuition – I've had absolutely wonderful instructors, and the wonderful location of Vobster is a real bonus.
I would recommend the course, because I think freediving is awesome and whoever teaches it well deserves to teach them as well. And I see the benefits of it in my day to day life and can only impress this on everyone I meet.
Charlie Bradford
And read more UK Advanced Freediving Course testimonials here!
Take your UK Advanced Freediving Course with Go Freediving!
Join us on our next RAID Advanced Freediver Course!
Go Freediving is the longest established, most experienced and friendliest freediving course provider in the UK, led by world class freediving instructor trainer Emma Farrell, and her team of personally trained instructors. No other course provider has such a good instructor to student ratio, safety record and personal touch.
Whether you're a beginner dipping your toes into the world of freediving, a seasoned pro looking to turn professional, or simply a freediver of any level who wants the best freediving holiday in the world, we're here for you!
Also check out our online guide, The Beginners Guide to Freediving by clicking here!
Keep in touch with everything Freediving
Subscribe to our mailing list for weekly newsletters with exclusive articles, news, films, offers and more!