Want to see a brand new film from one of our UK Freediving Courses? Then watch below to see students Andy, Chris, Kieron and Ryan in action under the expert eye of Instructor Trainer and Go Freediving head honcho Emma Farrell.
Check out the students on our latest UK freediving courses: Chris, Andy, Ryan and Kieron with Instructor Emma and assistant Mark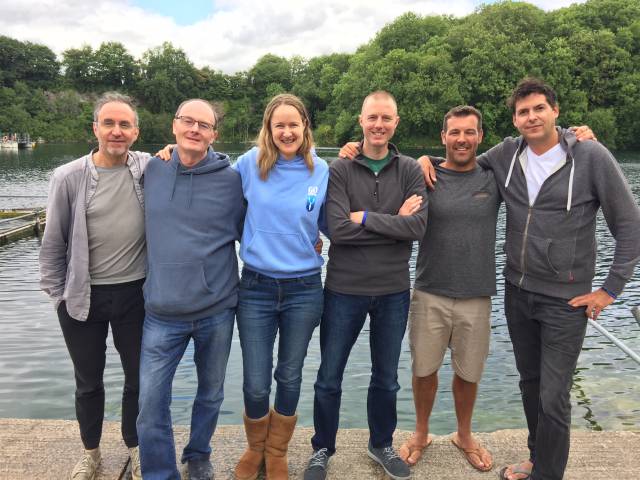 Want to know why UK freediving courses are better with us? Read what this courses students thought of it!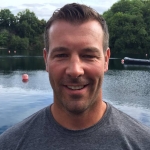 I read the book 'The Deep' and then came and did your Try Freediving course and then decided to do the two day course. I'd been trying to do a bit on my own and so I thought I'd better come and learn the safety side of things.
On the course I discovered lots about safety, which was really good, the proper techniques and really refining my own stuff and I'll come back and do another course I'd imagine.
It was all very informative, it was very relaxed, it wasn't intimidating at all, and I felt like I learnt a lot from the course and was able to progress my own freediving.
Benefits of doing the course with you would be learning how to be safe, learning the proper techniques, and how to make it easier for you to progress.
I would recommend the course just for the fact that there's not a lot of getting out if you get to the bottom and can't get back up. So learning all the safety stuff, because in relative terms you're doing a high risk sport, so I'd recommend the course so people could enjoy the sport safely.
Ryan James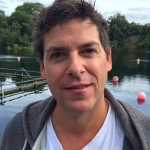 I've been freediving as an amateur for a long time, hyperventilating, doing all the things you shouldn't do and then I thought, I should learn to do this properly so I don't kill myself and so I thought I'd look up UK freediving courses. I decided to come to you because you've got the most professional website and it gives you more information about what you're really doing, rather than it looking like some bloke's just made it in his bedroom and is going to take you out and do stuff with you. It looks like you really have a plan and know what you're doing. And that makes you feel more confident that you're going to get something out of the training, rather than simply following some bloke around who thinks he knows a bit more about it than I do.
Probably the biggest revelation is discovering that I don't need to hyperventilate to achieve exactly the same, which was what I was interested in and doubtful of. And actually I think it's pretty identical but without hyperventilation which is good and nice to think I'm less likely to kill myself, which is good! And playing with long fins for the first time was good fun, and being able to push harder and easier which was nice.
The best thing about the course for me was I think playing with other people who want to do it, spending time with other freedivers, being in the water with other people who are clearly enjoying the same thing that I've done on my own for years, and no-one is really interested and so I've been doing it alone, because everyone else has just swum off, saying 'come on! It's boring just watching you going to the bottom and back.' So it's nice to be with people who are clearly sharing that passion.
Benefits of the course would be learning to breathe, that's really cool and it's a great venue. I was quite skeptical when I saw it, thinking 'UK freediving courses? diving in a quarry in the middle of the west of England, this is going to be rubbish', but it's beautiful, it's relatively good visibility, and having stuff to see and do under the water is a good thing. And another benefit would be that you're clearly very safety focused.
Of course I'd recommend this course. It teaches you freediving. It does what it says on the tin!
Kieron White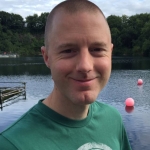 I wanted to be able to play more when I was on holiday with my kids, because I couldn't hold my breath for very long and I wanted to know the tricks of the trade to make things more fun.
I went through five or six websites looking for UK freediving courses and yours looked the best for a number of reasons. It looked more professional, and friendly, and easy to use and it wasn't as far away from Birmingham as some of them.
I discovered lots of things on the course; that you can hold your breath for longer than and there's a lot more to learn and a lot of fun to be had really!
I liked all of it. I liked playing in the water, I liked trying to push myself, I even enjoyed watching people go further from the top.
Three benefits of doing the course with you would be that you learn to do things safely, with the proper equipment and a professional teaching you.
I'd recommend this course because it's a great location, great instructors and there's lots of fun things to look at in the water.
Andy Tite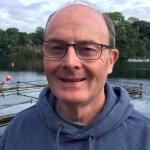 I liked the idea that you could descend down and it seemed so relaxing, and blue, and just that feeling of depth, without all the encumbering equipment of Scuba.
Originally I met you at Visions and I bought your book and read that and saw the romance of freediving and those wonderful pictures that are in there and so that's why I wanted to take this course with you.
I discovered consciousness of breathing, and conserving air, and relaxing in the water, and not rushing things.
I liked most the breathing, the relaxation, and honing some of my skills, finning and just swimming in the water really and being part of the underwater environment.
Three benefits of doing the course would be knowing more about freediving, getting more skilled in freediving, and wanting to do some more, it you can call them benefits! Because it's just really a door that's been opened ajar.
I would definitely recommend the course, because of the depth that it goes into, and you being the instructor, it's good instruction. It exceeded all my expectations and more!
Chris McTernan
And you can read more testimonials here!
Come take UK freediving courses with us!
No other freediving course provider has our experience, safety and personal care and attention. We'd love to see you in the water! Find out more about our beginner RAID Freediver Course by clicking here!
Want to see more films from our UK freediving courses?
Then keep in touch by subscribing to our mailing list for weekly newsletters with exclusive articles, news, films, offers and more!