Looking for weekend freediving courses in May? Look no further. Go Freediving is the most experienced, friendly, safest freediving course provider in the UK. We've been teaching people how to freedive in the UK and abroad since 2003 and have taught thousands of people how to freedive.
Check out the latest movie from our Latest RAID Freediver course on 27th and 28th May 2017 and see for yourself what you get up to when you learn to freedive in the UK with us!
Weekend freediving courses in May – how cold is the water?!
We always start our UK open water weekend freediving courses in May at the end of the month as this gives the water at Vobster Quay time to warm up. Over the winter the lake becomes quite chilly, however by the end of May it's warm enough to spend several hours freediving without getting cold. On this weekend's course the surface water temperature was recorded at 17 degrees which felt quite balmy!
On our weekend freediving courses in May and throughout the year you'll also be using our speciality freediving wetsuits which are designed to keep you toasty warm whatever the weather.
No other location in the UK is as perfect and consistent when you learn to freedive in the UK as Vobster is. Fantastic visibility, loads of fish, mussels and plants, warm water (up to 23 degrees on the surface by the time we get to July), and masses of underwater attractions to freedive. You can dive to a truck at 5 metres, boats submerged at 6 metres, planes at 10, and structures, caravans, more boats and much more to be found deeper. And best of all, there are no currents, waves or tides to worry about!
And when you've finished your freediving session, hot showers and hot food are five yards away from the water…
Weekend Freediving Courses in May – Meet our lovely students!
What can I expect from a freediving course with Go Freediving?
When you join one of our weekend freediving courses in May or throughout the season, your course starts from the moment you register and receive our tailored online learning package and course materials. At your own pace you will learn freediving theory so you feel prepared on the morning of your freediving course.
As you'll see from this weekend's course film, the RAID Freediver course starts in the classroom where you learn about breathing for freediving and the equipment you'll be using. You then move to the pool to put what you've learnt into practice and try long fins for the first time.
After the pool sessions we move to Vobster Quay for more theory and the open water dive sessions of the course. Even though you've completed theory learning online in your own time, we like to supplement this with our collective decades of freediving experience.
Armed with our portable whiteboard, and artistic skills(?) we take your learning to a whole new level!
Here are students George and Andy with Emma's amazing depiction of how to do a duck dive…
And want to hear what our students thought of their weekend freediving courses in May with us? Read their testimonials below!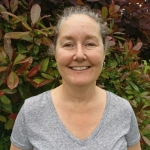 I wanted to do freediving for ages, and then I saw Emma on 'The Wild Weekenders' and thought instead of sitting there saying I really want to do it, get on and do it! I was really pleased you were teaching weekend freediving courses in May.
It's a lot harder than I thought, I love it, but it is mind over matter – so it's the discipline and the relaxation the whole package. For me the best part was meeting new people and getting down to both planes! Three benefits of this course are learning a new skill safely, pushing yourself and doing something different – and if you get it right, it's relaxing. I'd recommend it because it is a safe way to learn, doing something that is fun, but you do need to learn how to do it properly.
Jacqueline Fagg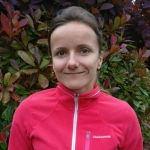 I am a qualified freediver but there was quite a long break, so I wanted to review my skills under a supervised eye to regain confidence
Go Freediving Instructors are passionate people, aiming to help people to discover themselves – there was not a single moment in the whole two days when you would try to impose on others what you yourself would think is best for them. Previously, when I learnt to freedive, most people put a great emphasis on competing, which in the end of a day takes a joy away, creates a tension. Thanks for proving there are no two snowflakes alike.
What drags me into free-diving is the feeling of a joy when I am in, that I want to go deeper, stay longer. I am very happy about the course to have met you guys and cannot wait to getting under the water with you again. I would definitely recommend this course. The course increases confidence and improves your techniques, It is also good meeting new people.
Gosia Staniszewska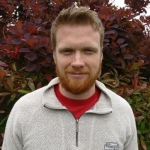 I've always been interested in freediving. I thought it would be a good course to have and become qualified. Spearfishing is my main interest. I've always been interested in hunting and freediving is a logical step for spearfishing. I could just jump in the water, but that would never be safe.
I've learned there is so much more to freediving than you would think – the things that happen to your body and so on. I like the way that the course is run with other people. It was nice to meet other people with different aims and different goals – which makes it such a good course.
Three benefits of doing a course with Go Freediving are: safety – you massively underestimate safety. It's not about just jumping in the water. Equipment – learning what each bit of equipment is for, and Knowledge -It's horrible doing something at first, learning something new, because it doesn't feel natural or right, but once you repeatedly drill it, it is the most efficient, most effective way of doing things.
I've really enjoyed this course and would absolutely recommend it! The last 2 days have been massively informative, I've enjoyed learning new things, Vobster is a really good place and I've just had a really good time.
George Kinloch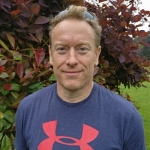 I've always been interested in freediving. I'm an advanced open water diver and have a lot of experience in swimming (I'm a former Welsh champion in freestyle and butterfly) and sea swimming and triathlons and wanted to learn how to stay under for longer. It was very humbling, personally for me with my strong swimming background, as I have had to unlearn what I have learned over many decades. A steep learning curve!
Vobster Quay is awesome, the water clarity made a big difference. The instruction I very much enjoyed. The casual approach, you go to good lengths and successfully make everyone feel very relaxed. In a course like this it's of paramount importance. The benefits for me were the breathing exercises and techniques – for my triathlons, sea swimming and so on and now I'll have a few skills to stay down and do it more professionally when I next go to Europe and go sea swimming.
I would recommend this course. I've learned a lot – safety is paramount and I can see that clearly with Go Freediving. You can't get a better location and instructors.
Andrew Wallace
And you can read more testimonials here!
Learn to freedive with Go Freediving
Go Freediving is the longest established, most experienced and friendliest freediving course provider in the UK, led by world class freediving instructor trainer Emma Farrell, and her team of personally trained instructors. No other course provider has such a good instructor to student ratio, safety record and personal touch.
We freedive in the UK generally between the spring and early autumn and our freediving courses run from the end of May to mid Oct. We have courses, club meets and events running weekly throughout the season and also run courses on our freediving holidays abroad all year round.
Whether you're a beginner dipping your toes into the world of freediving, a seasoned pro looking to turn professional, or simply a freediver of any level who wants the best freediving holiday in the world, we're here for you!
Also check out our online guide, The Beginners Guide to Freediving by clicking here!
Keep in touch with everything Freediving
Subscribe to our mailing list for weekly newsletters with exclusive articles, news, films, offers and more!