Looking for weekend freediving courses in September or at any other time of the year? The team at Go Freediving highly recommend taking our RAID freediving course.
Go Freediving is the most experienced, friendly, safest freediving course provider in the UK. We've been teaching people how to freedive in the UK and abroad since 2003 and have taught thousands of people how to freedive. Most people take a weekend freediving course as it fits in better with work. Read our testimonials below and on our testimonials page and see just why Go Freediving is the number one choice when you learn to freedive in the UK.
Check out the latest movie from our RAID Freediver course on 16th – 17th September 2017 and see for yourself what you get up to when you learn to freedive in the UK with us!
Why are weekend freediving courses so popular?
Most people work Monday to Friday, so a weekend freediving course is the logical choice when learning how to freedive. You don't lose any time off work and can spend your leisure time taking up an incredible new sport.
Go Freediving run most of their weekend freediving courses at Vobster Quay in Somerset. This fantastic location is a purpose built dive centre within easy reach of anyone in the south. If you live around London, then it's also the closest dive site with sufficient depth for learning to freedive.
No other location in the UK is as perfect and consistent when you learn to freedive in the UK as Vobster is.
There are no currents, tides, waves or bad visibility to worry about when you learn to freedive at Vobster Quay. There are no risks of boat traffic, discarded fishing nets, monofilament line or other hazards that you get in the sea. Vobster is also spring fed so the water is clean and fresh with zero pollution.
Weekend freediving courses in Vobster offer loads of fish, mussels and plants to look at, warm water (up to 23 degrees on the surface in the summer, but a bit cooler for September!), and masses of underwater attractions to freedive. You can dive to a truck at 5 metres, boats submerged at 6 metres, planes at 10, and structures, caravans, more boats and much more to be found deeper.
And when you've finished your freediving session, hot showers and hot food are five yards away from the water…
Why choose Go Freediving for your freediving courses in the UK?
No other course provider has our level of experience and expertise. Our team of instructors are second to none and have all been personally trained by Instructor Trainer Emma Farrell, to guarantee you'll be learning from the best. You'll also never get an instructor to student ratio like you do on a Go Freediving course anywhere else in the UK. On this weekend's freediving course we had five students and four instructors which is almost a 1:1 ratio!
We freedive in the UK generally between the spring and early autumn and our weekend freediving courses run from the end of May to mid Oct. We have courses, club meets and events running weekly throughout the season and also run courses on our freediving holidays abroad all year round.
Weekend freediving courses in September start from the moment you register and receive our tailored online learning package and course materials. At your own pace you will learn freediving theory so you feel prepared on the morning of your freediving course.
Our RAID Freediver Courses  continue in the classroom on Saturday morning where you learn about breathing for freediving and the equipment you'll be using.
You then move to the pool to put what you've learnt into practice and try long fins for the first time.
After the pool sessions we move to Vobster Quay for more theory and the open water dive sessions of the course.
You'll also get the chance to learn from our instructors about all kinds of freediving training. Above you can see freediving instructor Jorgen teaching this weekend's freediving students about apnea walking and giving them an opportunity to try it out.
Below you can see Robert, Livia and Ros about to get into the lake for their first open water freedives. And in the distance you can see the purpose built freediving platform over the deeper part of the lake. We run part of our advanced and master weekend freediving courses here, taking freedivers up to 36 metres of depth!
Weekend Freediving Courses in September – Meet the students!

Read what this weekend's students thought of their freediving course with Go Freediving!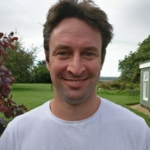 I've been scuba diving a lot and you get tired of having to carry all the stuff around. And with my son, who is five, we do a bit of diving in the swimming pool so, so I want to be confident with him when he is underwater.
I saw you on the TV show Wild Weekenders, and I had always been thinking about doing a weekend freediving course and there was just none around London, so I thought if you are on TV you are obviously a decent company.
As result of this course I have discovered, like most people, you can hold your breath much longer than you think you can. I've learned to realise when you feel you need to breathe, you don't actually need to breathe, so I have been trying to recognise what that feels like and to work on that mentally. 
I love the location. It's a one-stop shop and your instructor to student ratio was probably one of the best things. The last thing I wanted was to be in a large group – it can introduce a lot of stress when someone tries to push the entire group. I worked with all the instructors at one point which was good so you could see all the techniques and styles, the mental preparations. I liked that because of the small groups you weren't waiting around.
The benefits of doing this course are that it is a recognised company, it's got a good reputation and that's definitely important when someone has got your life in your hands. The ratios was one of the best things. And training to realise you can do more than you think you can. You think actually, no, I can push myself.
I would definitely recommend this course to my swimming competent friends. I think you have to have a slightly adventurous personality to do this. Coming from New Zealand we're born in the water so are very strong on water safety. It would be amazing for people who want to push themselves.
Mike Kay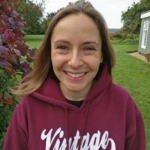 I went to see basking sharks with Heather and she went to the bottom with the seals and at that point I thought right, I am going to do the weekend freediving course. So it's to improve my water skills. In surfing I am also starting to do underwater photography of surfers so it is to improve my water confidence in big waves where I haven't got a surfboard, I've just got fins and a big wave. But also to do freediving on its own as a sport as well.
I knew I was going to struggle with this course. I think I should have done more breathing exercises, weeks in advance. I think I kind of expected I would struggle a little bit, but today was good and this afternoon, and I think the more you are in the water, the more comfortable you get, the easier it becomes. I learned a lot of the physiology stuff, which I didn't expect. When I opened the coursework I thought shit, science!  
What I liked most about this course is that I progressed. I started doing meditation recently and I think the breathing exercises from this will make me calmer. I want to improve my lung capacity anyway. So, I think calmness and increasing lung capacity are a health benefit. And you meet like minded people.
I would recommend this course. It is chilled out, all you guys are so nice. The instructor capacity to student was amazing. I didn't expect there to be so many instructors. It's good that you do liveaboard and things like that.
Ros Gomersall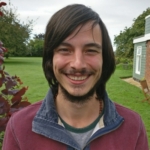 I want to swim around sharks, that is a dream, so to me freediving is a really good way to go down in the water without all the equipment and see all the wildlife and hang around with the fish and the creatures.
I discovered that at ten metres – as frightening as it looks like and feels like at first – after a couple of times it gets easier and I'm already thinking about when we can have two weeks somewhere nice, in warm water where we can get these new skills nailed.
The whole weekend freediving course was really nice. The last bit was the most fun for me. Today was much more relaxed, especially after we had done everything we had needed to do for certification, the freedives we did were very relaxed – it was very laid back.
It's much cooler to be freediving than scuba diving. I saw this old man in the water and I thought I am not going to be one of them. It is also important that your body is enough for everything you need in life. You do not need tanks on your back. It is what I thought it was going to be and in the long term, It is about body awareness. If you are not doing this you are limiting yourself.
I would recommend this weekend freediving course because it is fun. Because most people just go to work and do their stuff like I do, but this weekend I didn't think about work at all, not my creative work either. So you turn off everything that is just furniture in your life, you get rid of those things, so it is you and your equipment and the water.
Robert Korodi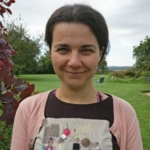 I really want to have close up interactions with animals that are afraid of scuba diving bubbles like sharks and rays, whales and dolphins, so that was the main motivation to get closer and collect a DNA sample or to see any behaviour.
 I checked you out, and the reviews for you and obviously there is all this stardust around you and I was like 'oh my God I am going to be trained by a superstar!' The website was nice, the package was good, so yes, that's why I chose you.
I discovered that I can go down to 10 metres and how awful this urge to breathe can be, but how you can kind of get used to it and it's nice to have this body communication, because when you are on the surface and you are holding your breath or doing yoga this body communication is not the same, but when you are there underwater you trust your body and it knows what it has to do, evolution has done it perfectly. You have to keep the mind calm and just be part of it. Let it do what it needs to do. It is such a perfect balance – this is when you are really in the moment. If there is something else you are not in the moment and you come back. But if you are there, it is just your body and you, you are in balance.
I loved the fact that you were really patient with us, and I always felt safe – which was really nice, and the fact I got to 10 metres!
The benefits of this course are that you can trust your body more and that you can love your body, especially in the 21st century it's a huge problem everyone hates their body.  You get this ego boost.  So even if you don't want to do it as a competitive person, for psychology training it is fantastic. You get more self confidence. 
I would recommend this course for all of the reasons above and because if you want to be a freediver, you can be sure you are in safe hands. And if you happen to live close by you have a chance to progress more after the course on the club days.
Livia Nemeth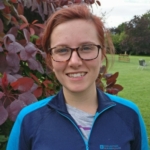 I love swimming, I love being underwater. I moved to the Portsmouth area about a year ago, and wanted a good hobby I could work on. I like that with freediving it is very mental as well as physical. If you are weak in one area you can't ignore it you have face it, overcome it and work on it.
I chose Go Freediving because of the locality and if you go on your website there's lots of information, lots of bits and pieces, you're quite active on social media and you come here.
I've discovered that I need to work on my contractions, but I really enjoyed it. I didn't want to leave the water!
I like how the weekend freediving course is divided, you've got theory, pool and here (Vobster). It felt quite fluid – nicely organised. The benefits for me is that you guys are close to me, everyone is very friendly, very approachable, so I never felt like I could not ask a question.
I would recommend this course because I really enjoyed it. It's well run, really well organised, the pre-prep you get, the instructions you get are really clear. Nothing has been unexpected and I haven't felt unprepared for anything.
Cassie Fletcher
And you can read more testimonials here!
Learn to freedive with Go Freediving
Go Freediving is the longest established, most experienced and friendliest freediving course provider in the UK, led by world class freediving instructor trainer Emma Farrell, and her team of personally trained instructors. No other course provider has such a good instructor to student ratio, safety record and personal touch.
Whether you're a beginner dipping your toes into the world of freediving, a seasoned pro looking to turn professional, or simply a freediver of any level who wants the best freediving holiday in the world, we're here for you!
Also check out our online guide, The Beginners Guide to Freediving by clicking here!
Keep in touch with everything Freediving
Subscribe to our mailing list for weekly newsletters with exclusive articles, news, films, offers and more!