It's giveaway time again and for the month of June you could win two fab prizes worth £70! A one-off, especially commissioned glass pendant, and an Umberto Pelizzari freediving mask!
Want to win some fab goodies?
Recently, I commissioned a glass sculptor to make cetacean fluke pendants. He made me three stunning designs and we're now giving one away, a whale fluke in our giveaway, along with a snazzy Umberto Pelizzari freediving mask (the UP M1)!
To win, all you have to do is book yourself onto any RAID Freediver course this year, but your booking has to be made during the month of June.
Umberto Pelizzari Freediving Mask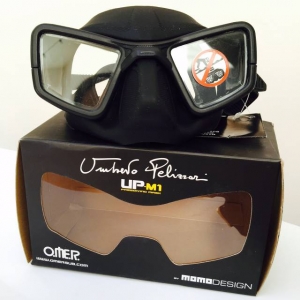 The mask we're giving away is the UP M1, the first Umberto Pelizzari freediving mask designed exclusively to celebrate his move from Cressi to Omer Sub. It's a bad ass mask with a low internal volume, wider than normal vision field and sleek good looks.
It also retails for £40 so is an amazing prize to win!
Hand blown whale fluke pendant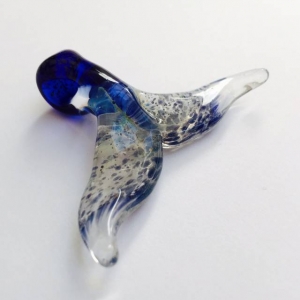 Jake Molten Glass is a designer of stunning one-off glass sculptures. I commissioned him to make pendants for necklaces and he came up with some beautiful designs, one of which we are giving away as part of this competition.
It's perfect for you, or maybe as a unique gift for someone with a love of the ocean!
We sell them for £30 so so again is an amazing prize to win!
Buy any of the courses below during June to win!
At the end of June we'll do a prize draw from a hat and the winner will get the goodies!
Good luck and see you on a course soon!
Emma and the Go Freediving team
RAID Freediver Course
June 11/12 & 25/26/ July 9/10 & 23/24/ Aug 2/3 & 13/14 & 27/28/ Sept 10/11 & 24/25
RAID Advanced Freediver Course
June 10-12* & 24-26*/ July 22-24*/ Aug 26-28*/ Sept 23-25*
*Course starts Friday evening
RAID Master Freediver Course
Part 1 July 8-10*, Part 2 Aug 12-14*
*Course starts Friday evening
Liveaboard Holiday in Red Sea
Oct 8-15 (All course levels are available)