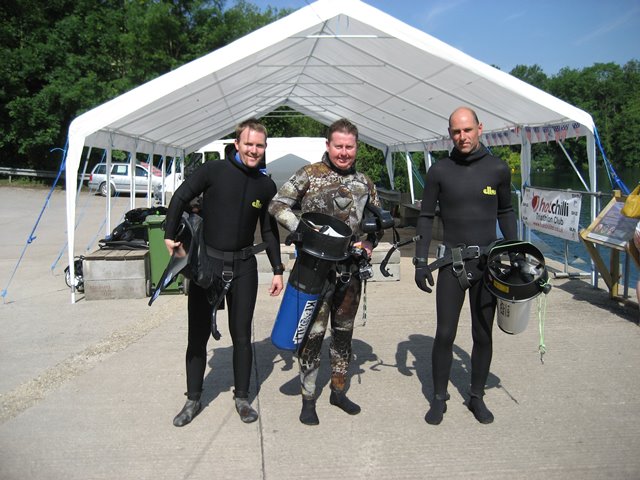 Learn new skills, meet new buddies and have fun at our club!
Welcome to our club weekends, where you can freedive all day, improve your skills and make new friends!
We will always provide you with a buddy and you can also try new equipment such as monofins!
Club days at Vobster Quay are FREE for Go Freediving club members! Insurance, buddy and kit hire (where available and excluding wetsuit) are all included.
To confirm your place on the club day weekends, please complete the form on the right for each weekend you are coming
You can still join us for club days if you're not a member but, in order to be covered by our insurance, the cost is £30 per day and you must book and pay in advance by completing the form below.
What's included
Pool hire (when applicable)
Insurance
Buddy
Equipment hire (exc. wetsuit hire or other specialist equipment)
Not included
Wetsuit hire (available from us for £15 per day, £20 non members)
Specialist equipment hire (such as underwater cameras)
Vobster Quay entry fee (details)
Food and refreshments
Finishing a qualification?
If you've taken a course with us but have yet to complete your performance requirements, then a club day is the perfect opportunity to consolidate your skills in a relaxed environment. When you feel ready, one of our instructors will be on hand to witness your skills and sign you off.
If you feel that you would benefit from more direct instruction then (spaces permitting), you can join any of our courses on the club weekend for £60 per day and spend the club days under the guidance of one of our amazing instructors!
To book…
If you are attending a club day, or wish to book a day or two with our instructors then please complete the booking form below.
Bath
Vobster Quay, Upper Vobster, Bath, BA3 5SD

May 6/7 2017
May 13/14 2017
May 20/21 2017
May 27/28 2017
June 3/4 2017
June 10/11 2017
June 17/18 2017
June 24/25 2017
July 1/2 2017
July 8/9 2017
July 15/16 2017
July 22/23 2017
July 29/30 2017
August 5/6 2017
August 12/13 2017
August 19/20 2017
August 26/27 2017
September 2/3 2017
September 9/10 2017
September 16/17 2017
September 23/24 2017
September 30/October 1 2017
October 7/8 2017
October 14/15 2017
October 21/22 2017
October 28/29 2017
November 4/5 2017
December 2nd 2017 Christmas Party!
Our open water days are open to anyone who has completed the RAID Freediver, SSI Level 1 or AIDA 2 star courses or anyone who has taken the RAID Freediver course with us but has outstanding performance requirements.
You must book your place by emailing emma@gofreediving.co.uk before you attend each weekend.
Join the Go Freediving club