If you have started a RAID Freediver Course, RAID Advanced Freediver Course or RAID Master Freediving Course but have not yet completed your skills to qualify for certification,  or, you are qualified and would like to refresh your skills our 'Returning Student' sessions offer the perfect opportunity to do so.
IMPORTANT: Due to ongoing updates following COVID guidelines, information contained in THIS DOCUMENT supersedes any information on this page and MUST be read. Many changes have been implemented at Vobster since your course and if you fail to complete the actions in this document you may not be permitted entry to Vobster.
Who is a 'Returning Student'?
A returning student is any student who has undertaken a RAID Freediver Course, RAID Advanced Freediver Course, RAID Master Freediving Course. This option is specifically designed to allow students who have undertaken a certification level course with Go Freediving to complete or refresh their skills.

What do the Returning Student Sessions Involve?
The returning student sessions allow the student to join an existing course and retake all the tuition they received on their original course, have tuition from a qualified instructor and have their skills assessed and if applicable signed off.
The returning student, who can join for day one, day two or both, has the following options:
Saturday:
2 dive sessions with an instructor at Vobster between 2pm – 8pm
Sunday:
2 dive sessions with an instructor at Vobster between 8am – 2pm
How Long do the Returning Student Sessions Last?
The sessions are very flexible, but are charged by the day. You can attend day one or day two or both days of the course – the choice is yours.
How Much do the Returning Student Sessions cost?
The sessions cost *£80 per day. This price does not include kit hire (£20), wetsuit hire (£20) or Vobster entry.
*Please note this price is for returning student sessions and not the cost for private one-to-one sessions.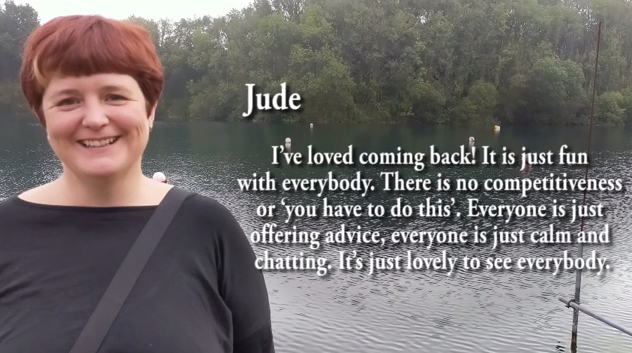 What if a Course Is Not Running When I Want to Attend?
We prefer our returning attend when we have courses running as we believe this will offer the best conditions to learn. However, if you are only available on a non-scheduled day, we can arrange (subject to availability) for an instructor to be available at Vobster to assess your skills and sign them off if applicable
How Many Times Can I Attend as a Returning Student?
There is no limit to the amount of times you can attend as a returning student. In fact, we even have some qualified freedivers who may have been absent from the sport for several years, come back and join a course as a returning student, just to refresh skills and update themselves with any changes.
Is There Anything I Can Do To Prepare Myself For The Session/s?
If you know what your weakness was during the course, we would highly recommend working on these areas before attending the session so that you are as prepared as you can be. The links you were given in your preparation email and debrief email for your original course, both provide videos, information and online exercises that can help improve technique and equalisation. Also practice in your local pool whenever you get the chance. If you live local to Bath or Poole come along to our club sessions, we always welcome new faces!
What are the Benefits of Becoming a Certified Freediver?
Once you are a certified freediver you are qualified for life. There are no renewal requirements. So, knowing you are qualified to freedive efficiently, safely and competently will not only increase your personal confidence, it will make your experience in the water more enjoyable and will allow to progress further in the sport. It will also help improve spearfishing, scuba diving and snorkelling skills too.
And, if you're like me, you will have the satisfaction of completing something you have started!
Do I Have To Book My Place?
Spaces for returning students are strictly limited and are reserved very quickly – often weeks or months in advance. We understand people may not always be able to do this, but you can always drop us a line at info@gofreediving.co.uk if you want to check last minute availability. Please also be aware there are many changes to how we and Vobster now operate following COVID lockdown.
How Do I Book My Place?
If you wish to enrol on a returning student session, simply select your course dates from the right hand side of this page and book!
IMPORTANT: Please note that there are a number of changes to how courses and Vobster operate following the Covid lockdown. It is vital you read THIS DOCUMENT to be fully up to date before attending.
Bath
Vobster Quay, Upper Vobster, Bath, BA3 5SD
You are able to choose one or two dates on any of the weekends listed below. Students who book a full weekend will also receive a FREE pass (or a recording if you prefer) to one of Emma's twice weekly Breathing Optimisation classes.
17 – 18 April 2021
1 – 2 May 2021
15 – 16 May 2021
29 – 30 May 2021
12 – 13 June 2021
26 – 27 June 2021
10 – 11 July 2021
24 – 25 July 2021
7 – 8 August 2021
21 – 22 August 2021
4 – 5 September 2021
18 – 19 September 2021
2 – 3  October 2021
16 – 17 October 2021
Our Returning Student spaces are available to RAID Freediver, RAID Advanced Freediver and RAID Master freediving students who have undertaken a course but wish to complete skills in order to obtain their certification, or who have already certified but wish to refresh/update/practice their skills.
Online Breath Hold Optimisation Classes
Improve your breath hold and lung function, and improve your freediving.

The Breath Hold Optimisation Classes are based on the programme Emma devised for Olympic and Paralympic athletes across cycling and swimming, and have been used successfully since 2010.
The exercises are designed to teach you how to breathe fully and efficiently, improve CO2 tolerance, increase breath hold capacity, increase Vital Capacity, decrease Residual Volume and improve diaphragm flexibility.
Emma's program uses techniques from yoga, freediving and the Buteyko method, and have been proven to improve lung function and performance.