Freediving courses and more
Are you ready to learn to freedive? If so, you've come to the right place!
Go Freediving is the leading UK freediving school. Our instructors are passionate about freediving, safety and enjoyment – which is why so many of our students keep coming back!

Where do I start?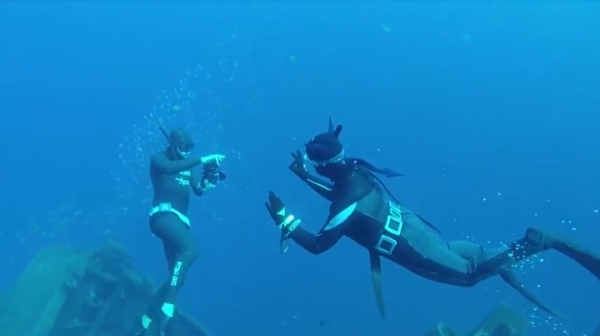 If you've never done freediving before we recommend you dive straight into our popular two day RAID Freediver Course?  Our students LOVE this course! (we also offer Try Freediving Course taster sessions too).
We've taught freediving courses to everyone from children to people in their eighties, as well as champion freedivers, spearfishers, surfers and even the occasional Hollywood actor (but you're ALL superstars to us!).
If you are already have a recognised freediving certification and looking to progress or crossover, we have courses from advanced freediver right through to advanced instructor. Check out the course options below.
Why should I do a Freediving Course?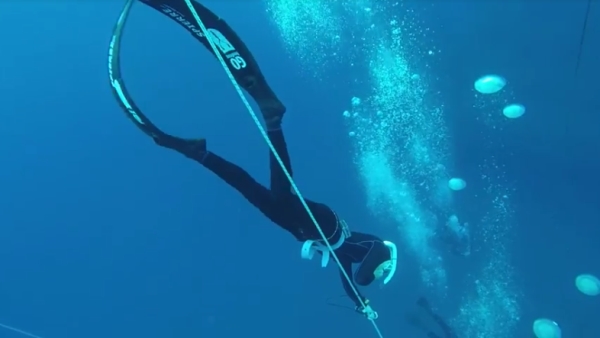 Freediving is an amazing skill to have. It's not just about impressing your friends with how long you can hold your breath! You will be safer in the water, be able to scuba dive more efficiently, snorkel for longer and deeper, manage and recover from surfing wipeouts and if you are a performance athlete or someone who wants to improve your performance on dry land as well as in the water, freediving skills will help.
Freediving is also an amazing, meditative sport, so is known to help with anxiety, depression and other stress related conditions. Which is why we also offer a variety of online breathing optimisation classes and yoga sessions which run regularly throughout the year.
The question should not be 'why?', it should be 'why not?'
Still not sure?
Check out what you could be doing, below!
And, there's more!
Go Freediving offers discounts for group bookings for our RAID FREEDIVER COURSE, so whether your a corporate organisation looking for something completely different to inspire and motivate your team, or your are a club looking to offer even more to your members, get in touch and let us help you blow them away!
Our students love our courses, but don't just take our word for it!
Find out what our students have to say about our courses on our testimonials page or visit Trustpilot