The Go Freediving club is the place to progress your skills, make new friends and have fun all year round
The Go Freediving club is informal, welcoming, and here to help you on your freediving journey. All our weekend club days are FREE for members and run weekly between May and Oct! Come to our club events and we'll supply you with a buddy and feed you cake – not a bad combination, we think you'll agree. We have weekend training taking place weekly between May and Oct, weekly pool training in Bath and Poole throughout the year and our famous summer and Christmas parties!
Club weekends at Vobster
On our club weekends we'll always supply you with a buddy and you can continue to progress your skills in an informal and relaxed environment. If you wish to hire equipment then this costs £15 per day for club members and £20 for non members. Club days are free for members and cost £30 per day for non-members (usual Vobster entry fees still apply). If you have yet to finish your RAID freediver qualification, then you can use the club days to practice until you feel confident. When you are ready to have your skills signed off then you can join a course for just £60 per day and spend the day with an instructor completing your certification requirements.
Pool club nights
At our weekly Go Freediving club training sessions in Poole and Bath we always have at least one pool instructor present with the opportunity to practice static, dynamic, duck diving and have fun. You can come along for two sessions without being a Go Freediving Club Member for £15 a session, however after that you have to take out membership and the pool session price drops to £10 a session.
Why become a Go Freediving club member?
Because no other club offers you more!
New Members receive:
FREE Go Freediving T-shirt worth £20 to blend in with your new freediving friends
FREE Go Freediving beanie worth £10 to keep you warm when diving with us in the UK
FREE Go Freediving swim hat worth £7 so you can show off down the pool for free!
FREE Yoga Nidra for diving download worth £4 to make you even more relaxed…
FREE club days at Vobster EVERY WEEKEND (May-Oct) so that you SAVE £30 on each session you attend!
£50 OFF ANY COURSE taken on one of our holidays so that you can smile as much as the dolphins!
UP TO £50 OFF every course and event in the UK so you can save as you learn from the best!
A THIRD OFF every weekly pool session in Bath and Poole so it's cheaper to train every week!
Worldwide freediving liability insurance up to 5 million so you can freedive with confidence!
Discounts on all Divemaster insurance policies such as travel insurance to give you more coverage for less money!
Discounts on clothing and kit from computers to masks and much more so you've always got the best for less!
And more freebies, offers and discounts coming throughout the year. We are always giving you more!
Renewing members also receive:
Extra Large Microfibre sports towel in blue or purple worth £16.99 to dry you super fast after you're out of the water
UPDATE!
If this is your third year as a member with Go Freediving you will also receive, while stocks last, a free line cutterz ring worth £12!!
So join the club now and we look forward to seeing you in the water very soon!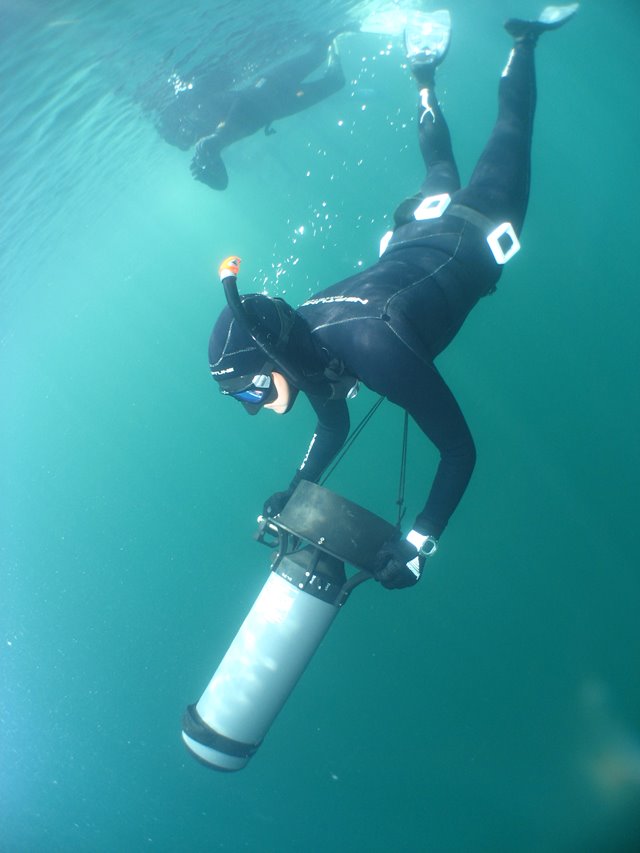 Join the Go Freediving club