The Go Freediving club is the place to progress your skills, make new friends and have fun all year round
Whether you are looking for a social environment to enjoy freediving or somewhere to practice and hone your freediving skills our popular, established club provides a inviting, friendly, safe and supportive place for you.
Pool Club Sessions
We have a growing number of active pool clubs, offering weekly confined water training sessions and led by world class freedivers and instructors. We encourage our members to develop their skills, support them through any competitive training they may wish to undertake and prepare them for any advancement of freediving levels they may wish to work towards.
With the opportunity to practice static, dynamic, duck diving and have fun, we ensure we provide a varied, scheduled training programme and can even provide tailored individual training plans (offered as part of the freediver's Go Freediving club membership package).
You can come along to our pool club sessions once as a guest without being a Go Freediving Club Member for £19.50 a session, however after that you are required to join the club and purchase annual membership. As a member the pool session price drops to around £13 session (subscriptions are paid in blocks of 5  sessions in advance and based on availability).
Requirements:
In order to train at our pool club training sessions you must be a minimum of: Aida**, SSI Level One or have taken a minimum of the RAID Try Freediving Course (we run these courses regularly, so if you do not have the minimum qualification you would need to undertake this course before joining, for safety reasons).
You must also agree to the codes of conduct for our club.
Our Pool Clubs are based in:
Steyning (brand new club opening soon!)
For details, please contact us at info@gofreediving.co.uk
Club weekends at Vobster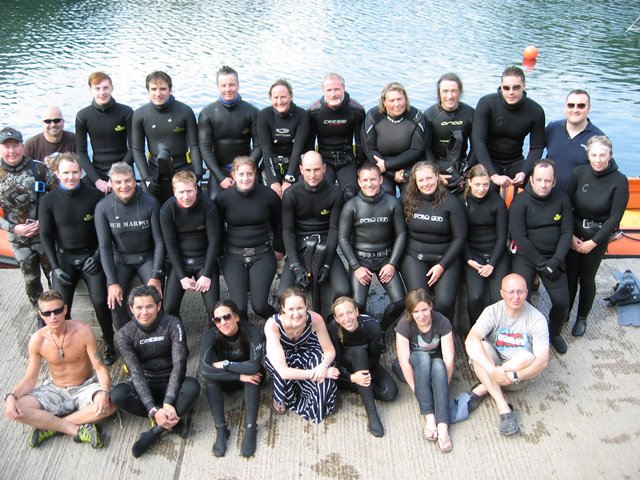 In addition to our pool sessions, we provide club weekend days between April and October for our club members, in the glorious open water venue of Vobster Quay. Here we provide a buddy, offer a instructor (subject to availability) and extend your social connections with our other clubs, so that you get the chance to meet our other club members and you can continue to progress your skills in an informal and relaxed environment.
If you wish to hire equipment then this costs £25 per day for all kit and £25 per day for a wetsuit.
If you have yet to finish your RAID freediver qualification, then you can use the club days to practice until you feel confident. When you are ready to have your skills signed off then you can join a course as a returning student for just £80 per day and spend the day with an instructor completing your certification requirements.
We often run social events for club members such as Summer Parties, Christmas meals and other freediving trips and meets throughout the year.
Club days are £12 for Go Freediving Club members and cost £45 per day for non-members (usual Vobster entry fees still apply). This includes exclusive use of hot showers and instructor where available. 
Why become a Go Freediving club member?
As well as becoming a member of one of the UK's most popular Freediving clubs, you will receive a heap of awesome goodies!
New Members receive:
FREE Go Freediving T-shirt worth £20 to blend in with your new freediving friends
FREE Go Freediving beanie worth £20 to keep you warm when diving with us in the UK
FREE Go Freediving swim hat worth £8 so you can show off down the pool for free!
FREE Yoga Nidra for diving download worth £4 to make you even more relaxed…
Club days at Vobster EVERY WEEKEND (April-Oct) saving £30 on each session you attend!
£50 OFF ANY COURSE taken on one of our holidays so that you can smile as much as the dolphins!
UP TO £50 OFF every course and event in the UK so you can save as you learn from the best!
A THIRD OFF every weekly pool session in Bath and Poole so it's cheaper to train every week!
Worldwide freediving liability insurance up to 5 million so you can freedive with confidence!
Discounts on any of our trips
Discounts on all Divemaster insurance policies such as travel insurance to give you more coverage for less money!
Discounts on clothing and kit from computers to masks and much more so you've always got the best for less!
And more freebies, offers and discounts coming throughout the year. We are always giving you more!
Join the Go Freediving club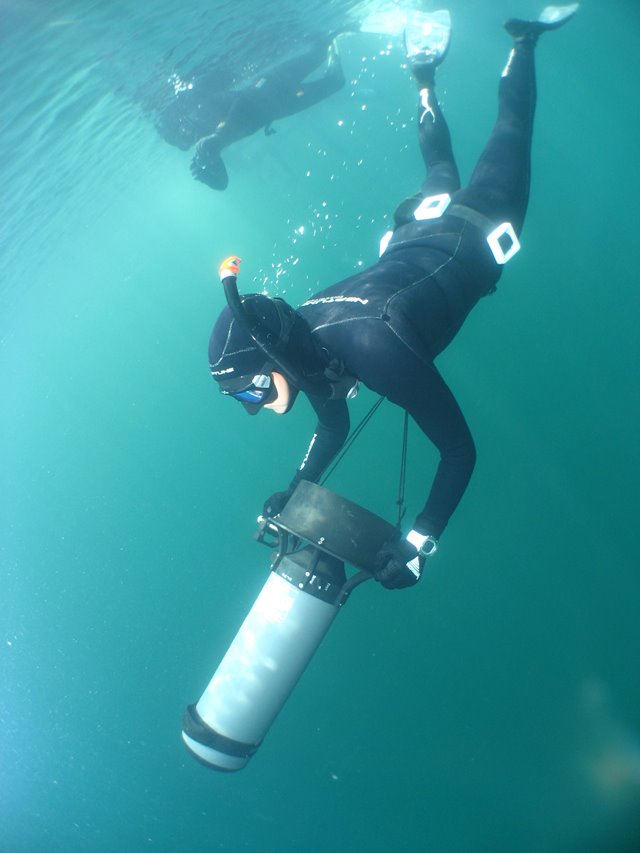 FAQs