Go Freediving Summer Party 2017
12 August at Vobster Quay

It's the UK freediving event of the summer and tickets are available now!
The Go Freediving Summer Party is legendary. It's the chance to catch up with old freediving friends and make new ones. The chance to freedive with top of the range DPVs, try out new equipment, win incredible prizes and eat good food!
This year we're taking it to the next level with the inaugural Go Freediving Games Freediving Tetrathlon!
You'll create your own team or be put into one, and compete with your team members in DPV relay racing and other events to be crowned the winner of the Go Freediving Games!
Plus there's our epic treasure hunt where you can win more top prizes, such as a pair of Spierre carbon fins… The event will last all day, and then you can then tuck into a delicious barbeque in the evening.
In previous years we've also used the event to raise money for the RNLI and the Reef Ball Foundation. This year we're raising money for Plastic Oceans, a global network of independent not-for-profits and charitable organisations, united in their aims to change the world's attitude towards plastic within a generation and Room to Read, a literacy charity championed by Go Freediving student Tom Kotecki.
Come to the summer party and enjoy:
The Go Freediving Games Freediving Tetrathlon
Underwater treasure hunt with prizes worth £100s to be won (see below)
Scuba Diver Top Trumps
Top-of-the-range DPVs
Special guest John Vickers of Blue Abyss giving an exclusive update on the 50m deep dive pool planned for the UK
Special guest Peter King (Oscar and BAFTA award winning hair and make-up designer from The Lord of the Rings, The Hobbit, Star Wars – The Last Jedi, Pirates of the Caribbean and much more) as he shaves the enormous hipster beard off Tom Kotecki for charity
Kit demos and workshops
BBQ in the evening
At this year's summer party you could win:
A years' subscription to Scuba Diver Magazine courtesy of Scuba Diver Mag
A Sport Apnea freediving wetsuit (sizes permitting) courtesy of Go Freediving worth £159

Three Vobster memberships courtesy of Vobster Quay worth £105

2 x £100 vouchers for Scuba Travel holidays courtesy of Scuba Travel

Five Aqualung Micromasks worth £260
Blue Abyss exclusive and limited edition T-shirt for every participant
3 RAID T-shirts courtesy of Dive RAID
Octopus Freediving Noseclips courtesy of DeeperBlue.com
Breathology by Stig Severinsen courtesy of DeeperBlue.com
Bob Croft – Father of American Freediving courtesy of DeeperBlue.com
Bestdivers Spider Mimetic Neoprene Backplate Weight System courtesy of DeeperBlue.com
15 copies of the app http://squarecrowdapps.com/stamina/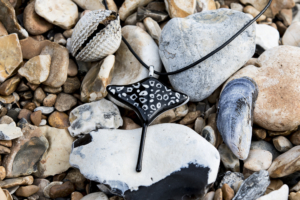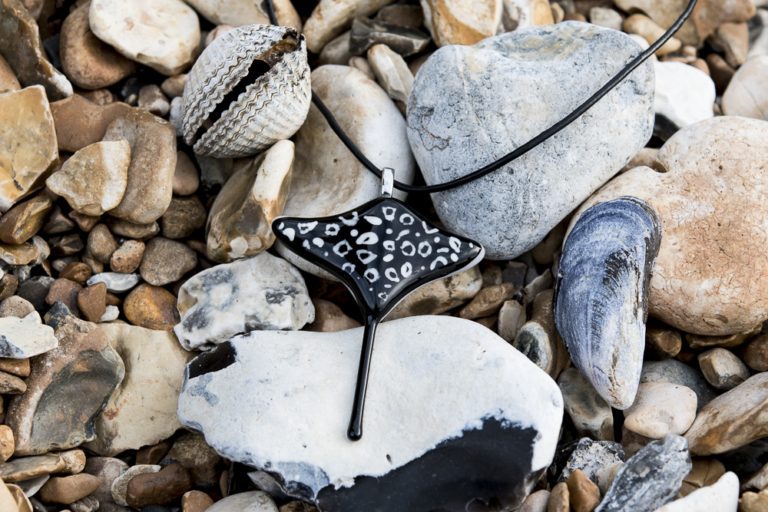 And the prize list keeps growing!
Check out this gorgeous Eagle Ray pendant with leather necklace worth £30  from the fantastic  MarineArtStudio  also up for grabs!!
STAY TUNED FOR DETAILS OF MORE PRIZES TO COME!
Cost: £20 club members and £30 non-members £20 for non-divers and £15 for children under 16
to include BBQ and five free entries to the prize draw. More entries can be won in the treasure hunt or bought if you're feeling lazy!
(Ticket price does not include entry fee to Vobster Quay. Vobster Quay entry is free for non-divers. Prices can be found at www.vobster.com)
BBQ in the evening includes:

Burgers , sausages, chicken and vegetarian option

Rolls

Green salad, pasta salad, coleslaw, Greek style salad and potato salad

Trifle and pavlova

Orange juice, apple juice, coke and lemonade and mineral water

All dietary requirements catered for!
12 August
9:00am – 5:00pm freediving fun'n'games
Vobster Quay, Upper Vobster, Radstock, BA3 5SD
6:00pm – late for BBQ
Glebe House, Frome Road, Writhlington, BA3 5UD
Everyone's welcome to join in the fun at the Go Freediving summer party, but if you want to enter the treasure hunt, Scuba Diver Top Trumps, or try the DPVs, you must be RAID Freediver, SSI Level 1 or AIDA 2 star qualified.
You will be required to complete this self-certifying medical form.
Club members can save £10 on entry

These people loved it!
There was such a relaxed atmosphere on the course. We discussed about other topics and this helped to get a bigger picture of the freediving world!
I loved the calmness of the instructors, their good humour, laid back approach and professionalism!
"I don't think you guys realise how much you give to people. I just want to make sure you know that YOU (you and David and the whole gang) have already made a huge impact on my life."