Pash Baker
Freediving Instructor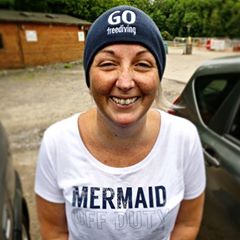 Pash is a true water baby. Discovering an affinity for water and the ocean at a young age, we are sure gills are starting to develop!
Pash spent countless hours as a child at the local swimming pool and trained as a lifeguard. She learnt how to scuba dive in the late '90s which opened up a new world of exotic diving locations. taught herself underwater videography and represented England in a CMAS underwater video world cup, for which she filmed and produced a short piece in Fuerteventura.
Another short film featuring an unusual encounter with whale sharks investigating a huge bait ball was highly commended in a Shark Trust competition to promote shark conservation.
In 2009 she became a scuba instructor, and in 2010 she swapped her video camera for a DSLR camera and took up stills photography. Her photographs have been published in a number of dive magazines and she has won several awards for her work. Pash was also awarded a licentiate from the Royal Photographic Society after submitting a panel of her underwater prints for judging.
She has worked with Coral Cay Conservation at their Philippines, Cambodia and Montserrat sites to document their conservation activities and provide photographs for communicating their efforts and for use in training new recruits in fish and coral ID. Pash was involved in the discovery of a new species of fish, which she photographed in the Red Sea and subsequently been named (although unfortunately not after her!).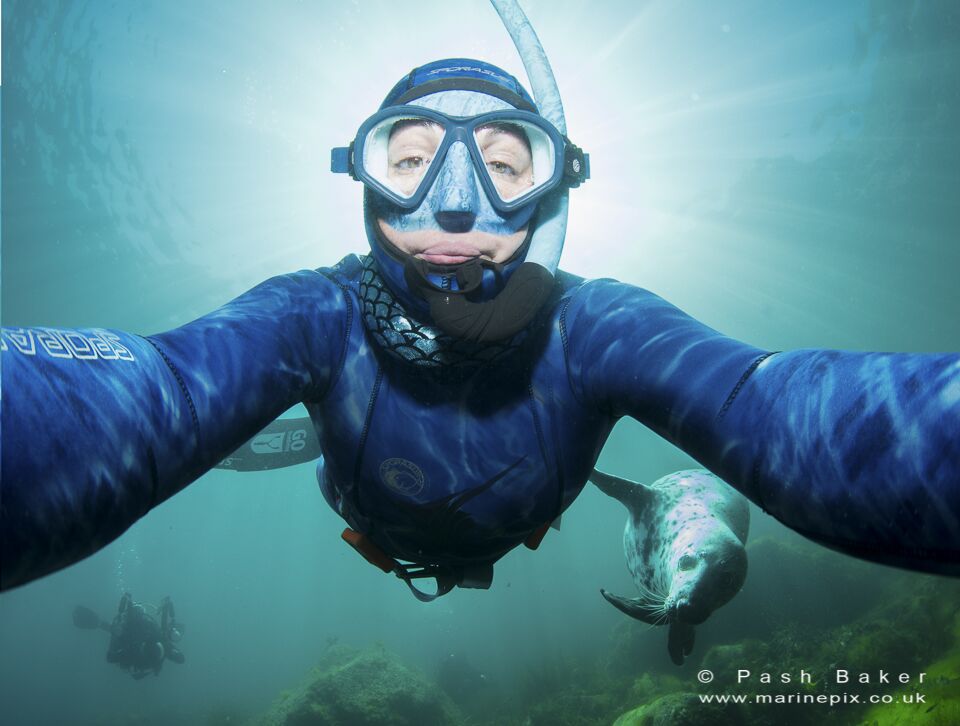 A few years ago Pash and her boyfriend Rob were asked to photograph a Try Freediving session that Emma was holding for Diveability, a charitable organisation teaching disabled people to dive. Following on from this Pash decided to "have a go" at freediving, but was quickly bitten by the bug, and went on to train as an instructor.
She loves diving and freediving with marine fauna, and has dived and photographed numerous species of shark, ray, dolphin and whale, including the largest animal on the planet, the Blue Whale. She is our resident marine guru and is always happy to talk about marine life and help identify species. When she is not teaching or taking photographs you will often find her happily blowing bubble rings!
In 2021 she was inspired to volunteer at the Olive Ridley Project, Maldives for two weeks after rescuing a Hawksbill Turtle during a stay at a nearby resort. You can follow her experience HERE