Sarah Guard
Freediving Instructor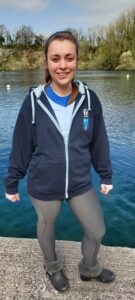 I started scuba diving when I was nine. I went to Eilat and went diving with the dolphins there and decided that was what I was going to do. So, I've been diving for the past twenty years all over the world and have been a scuba instructor since 2010. I'm also a school teacher as well, so when I started to freedive, there was a natural progression to go into the instructing side of it.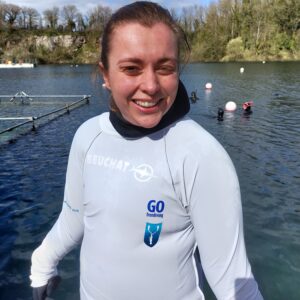 I used to come to Vobster a lot teaching Scuba diving and I used to look over at the freedivers and think I really like the freedom  or not having all of this equipment on me, so I gave it a go and absolutely loved it. I love being able to move under the water rather than being bogged down with equipment.
With teaching freediving, I really like how people think they can't do it, but actually, after a bit of training, they can. And overcoming that mental obstacle that they think that they can't, and how that achievement can then translate into their everyday life as well, is just amazing to see.