Last year I joined the amazing Donny at The Freedive Cafe for a freediving podcast interview about my journey as a freediver. There was so much to talk about that we just couldn't fit it all in! If you don't believe me, check it out, here! So, Donny invited me back! How could I resist!
For those of you who don't know Donny, he describes himself as an AIDA Freediving Instructor, Yogi, Freedom Lover, Plant-based Lifestyle Advocate who just happens to love interviewing freedivers!

When did you visit The Freedive Cafe?
My second visit to the Freedive Cafe was at the end of 2018. Of course when I say visited, this was  actually all conducted via Skype! There was so much to discuss and so many new developments since my last interview. I couldn't wait to get going!
What did you discuss at The Freedive Cafe?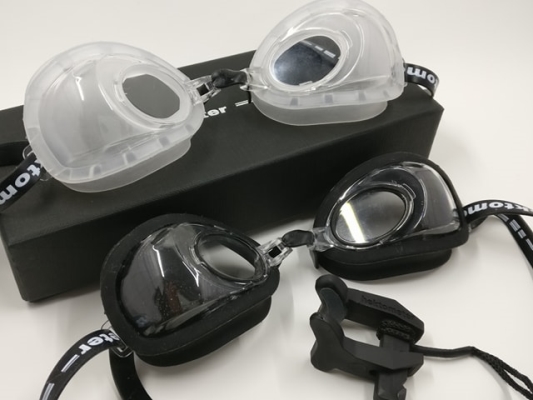 So, many things! Here is a list of topics:
The joys of plunge pools and Taiwan's three temperature saunas.
Physical training recommendations for budding deep freedivers….
…starting with pranayama and breath regulation.
Thoughts on lung stretching, visceral manipulation, softer approach to CO2 training/tolerance.
Correct recovery breathing.
Most important principles of physical fitness for freediving.
The usefulness of classical Co2 Training.
Co2 training on a motorcyle trip!
All about the Otovent Dive.
Fundamentals of safety and most common mistakes spotted in safety for freediving.
Essential qualities of the freediving instructor.
Emma's online instructor development.
Don't pretend to black-out!
The mental aspect of freediving.
The wonders of Yoga Nidra, Sankalpa.
The Blue Abyss 50m deep research facility.
The rabbit hole of deuterium.
Another Luke Storey podcast about deuterium.
Emma's recommended book is Solve for Happy by Mo Gawdat
So many things! Will there be another freediving podcast interview? You'll have to wait and see!
Where can I listen to your latest freediving podcast at The Freedive Cafe?
My latest freediving podcast interview with The Freedive Cafe can be found here.


Huge thanks to Donny for an amazing interview, and I looking forward to listening to more of his podcasts coming up!
Learn to freedive with Go Freediving
Go Freediving is the longest established, most experienced and friendliest freediving course provider in the UK, led by world class freediving instructor trainer Emma Farrell, and her team of personally trained instructors. No other course provider has such a good instructor to student ratio, safety record and personal touch.
Whether you're a beginner dipping your toes into the world of freediving, a seasoned pro looking to turn professional, or simply a freediver of any level who wants the best freediving holiday in the world, we're here for you!
Also check out our online guide, The Beginners Guide to Freediving by clicking here!
Keep in touch with everything Freediving
Subscribe to our mailing list for weekly newsletters with exclusive articles, news, films, offers and more!