Healthy living plays a role in the overall performance of the freediver – whether the freediving is recreational or competitive. I have seen freedivers with equalisation issues overcome their difficulties simply by making adjustments to their diet and lifestyle.
As many of you know I am passionate about food, diet and it's affect on the human body, which is why I was so excited to be invited to contribute to a health bloggers e-book.
The book itself is the work of 19 bloggers, experts and writers who have broad interests and expertise in the health industry, and was launched on 31 August 2018 and costs just £8.99


With 160 pages crammed with wellness articles ranging from sleep, fitness, psychology to mental health, nutrition and food, this book covers many of the healthy living pointers I encourage freedivers to explore, for example yoga and meditation.
But that is not all! This book is very much a holistic collection of healthy living advice from nutritionists, life coaches, fitness specialists, cooks and food developers. What I love about this, is that as a reader you get a much wider range of advice which allows you to tailor your own healthy living plan.


Healthy living – How food affects freedivers
Of course, for me, the food was always going to be one of the most appealing areas to contribute towards, so check out the selection of mouth watering world-inspired recipes for meals, snacks and treats – all of which are gluten and refined sugar free. There are also dairy free and nut free recipes in there too! Gluten, dairy and sugar can affect freediving as they are mucous forming foods.
Excess mucous can cause problems with your freediving. In your sinuses it can massively hinder your ability to equalize effectively and consistently, and cause chronic sinusitis and postnasal drip. Excess mucous in the lungs can cause the chest to become tight and restrict your breathing. Some foods and drinks causes excessive mucous production due to an allergic reaction and can exacerbate conditions such as asthma, colds, COPD and cystic fibrosis.
The food and drink that you put in your mouth can have a massive effect on your freediving. It can impact your ability to equalise, your breath hold, and how quickly you recover from a freediving session. Even though there are general diet rules that apply to most people, we are all individuals and even a food that epitomises healthy living in most people may adversely affect you. So, as with all aspects of freediving, listen to your body, research your own health conditions and take advice where applicable.
The book provides a short bio for each of the contributors together with website and social media links, so if you are looking to freshen up your healthy living life-style you will have a whole new bunch of awesome bloggers you can follow!
The book is only available as an e-book, but can be instantly downloaded and is delivered as a pdf file. It is mobile friendly so can be read on phones, tablets and computers and is priced at £8.99. I honestly believe in this book, the contributors and the hard work of Jo Romero for putting this fantastic collection together.


As a sneak peek, here is a snippet of one of the recipes, I contributed: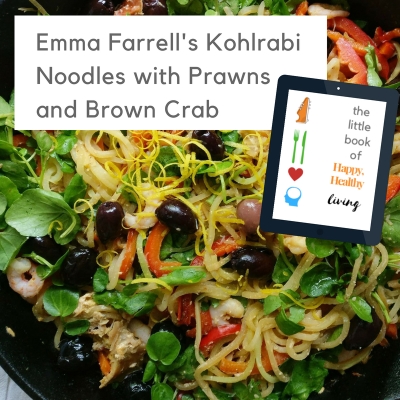 Kohlrabi Noodles with Prawns and Brown Crab
This is a great lunch or supper dish that can be on the table within twenty minutes! It's low in carbs yet filling and tasty with lots of healthy fats and protein. Going grain free doesn't mean you have to go without 'spaghetti' just as long as you have a spiraliser.
There are lots of cheap spiralisers and once you discover how fun and versatile it is, you'll be using it all the time. Kohlrabi is also an excellent vegetable to spiralise as it holds its shape and texture very well. Watercress is higher in iron than spinach, contains more milk that calcium and more vitamin C than oranges, as well as a healthy dose of Vitamin K2. This dish contains five servings of vegetables so great for increasing the amount of phytonutrients in your diet whilst being quick and simple to prepare.
You can see the full recipe in the download, here.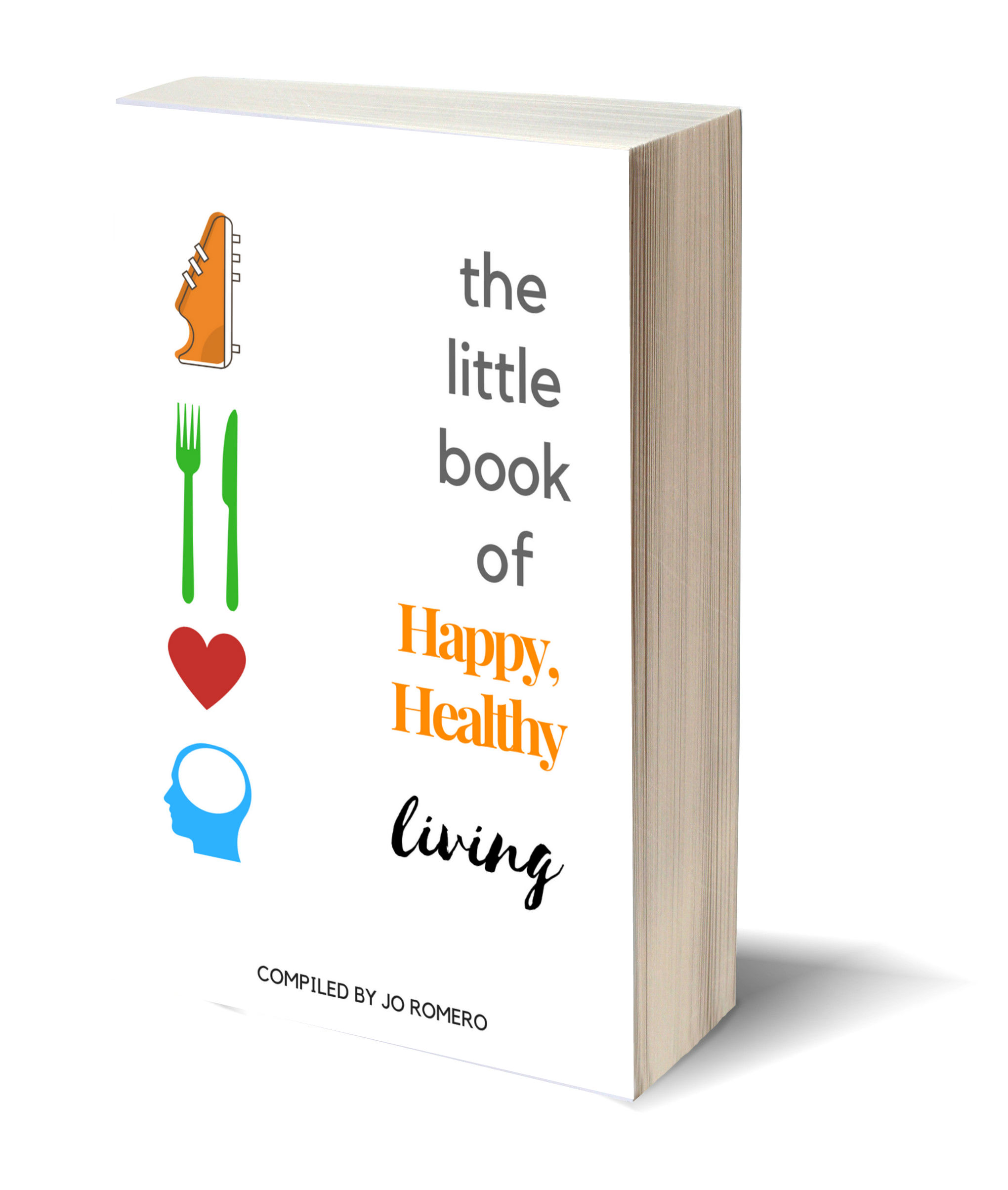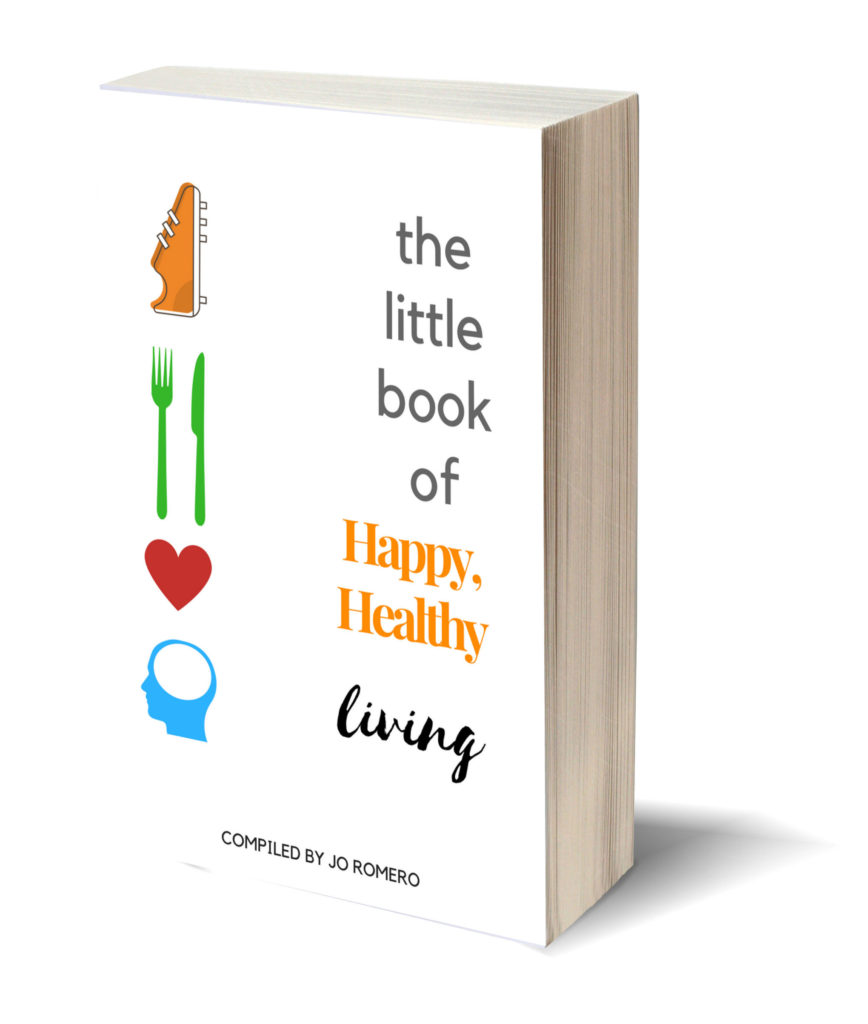 Please note: in the interest of transparency, I was not paid to contribute to this book. However, any sales of this book made via links promoted on my website or social media pages will earn me a small affiliate payment.