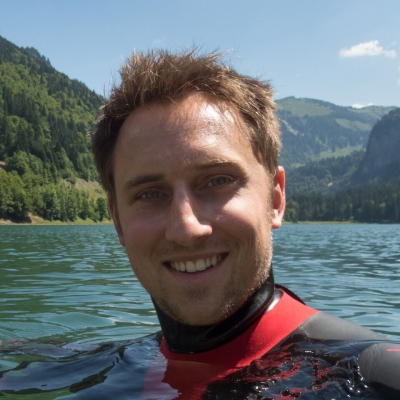 Freediving and  photography are a match made in heaven, so it was inevitable that we would write an article about it. In fact, we had so much fantastic information from underwater photographers that we decided to turn the spotlight on them for a change, and learn about their experiences from behind the lens.
As we continue our Underwater Photography series we speak with freediver and photographer, Lance Sagar to find out what led him to underwater photography and what advice he would give to any aspiring photographers.
Emma: Lance, so lovely to catch up again! Tell us all about your background in freediving and photography, and what led you to specialise in underwater photography?
Lance: I decided to become a photographer in 2011. I had no prior experience but with a love of travel, exploration and nature it seemed like an obvious hobby to take up. It has been speculated that my less-than-creative day job could also have spurred me to do something more artistic. I've always loved the ocean though, so it was a natural progression to try to get a camera down there.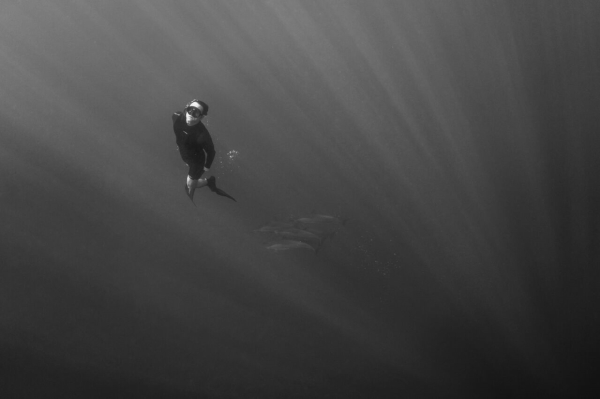 Emma: The ocean was calling you! And you also freedive – Where did you learn to 

freedive

? What are your freediving qualifications?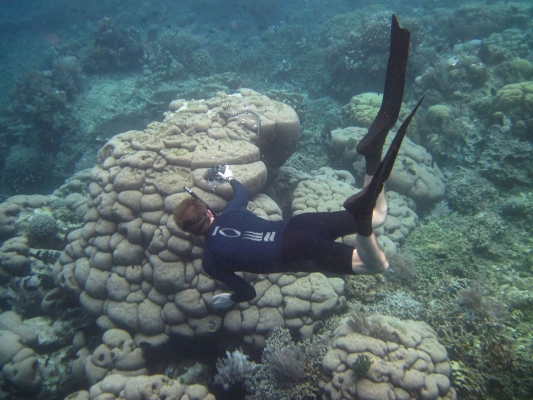 Lance: I discovered freediving completely by chance. I have a background as a competitive swimmer but had only ever expected to explore the ocean as a scuba diver. One day when travelling across Borneo I heard of a place called Pulau Sipadan and decided I just had to go. After repeatedly asking a local driver to take me there and not understanding why he would only take me to a place called Semporna instead, I eventually discovered that "Pulau" meant "island". It was this level of preparedness that led to me arriving at Semporna (which turned out to be the closest place to Sipadan on the mainland – sorry about that!) without securing either the permits to dive at Sipadan or a tank on any dive boats heading to the other local sites. The best a dive shop could offer me was a spot on a boat, but with no air.  
At this point I stubbornly thought something along the lines of "well maybe I don't need a tank", took my mask and fins and got on the boat. I still remember my first ever freedive – arching to avoid a lionfish, reaching the bottom to meet a crocodile fish and watching a small green sea turtle swim by. With that, I was hooked.  
That approach was clearly reckless. Freediving, like scuba, wild swimming and most other open water activities are fundamentally safe if you take responsibility for your safety. They are however pursuits where you tend to only make a really big mistake once. I'd fully recommend getting some proper training if you're just starting out.  
As for qualifications – just the AIDA 2*. I do plan to at least finish the 3* off at some point but I'm definitely more in it for the exploration and photography at the moment. Balancing numerous interests and a full-time job has left me without the time to really push the qualifications or sport side of it, for now…  
Emma: Haha! What a fabulous, if dangerous, introduction to freediving! Talk about the freediving holiday you took with us.
Lance: I once read an article in the Guardian about someone who joined a freediving boat in the Red Sea. I didn't imagine it was something I would end up doing myself but it sat there in the back of my mind for a few years. One year, my partner Hazel did a 20-day mountain trek in the Everest Range, which I was unable to join. Left with a week's spare holiday and a desire not to be totally outdone by my partner, I found myself searching for that Guardian article… 
 
Not long later, I was on the boat. I deliberately went with no expectations or requests – I just wanted to do the trip in the article. I have to tell you though it was far, far better than the article had made it sound. I still remember the day we swam with the dolphins, swimming more akin to a 50m sprint than anything else we'd done that week, watching Emma and Roberto doing dolphin impressions with their monofins and racing to get the shots I wanted.  
And the freediving? I decided to use the trip to sort out my technique rather than push for new PBs. There was… a lot of sorting required to be honest, but I'm still using what I learnt now (special thanks to David!). 
Emma: It was a pretty amazing trip! Do you think being able to 

freedive has

 helped your underwater photography?
Lance: It's pivotal to it. There are so many amazing photographers out there, and so many scuba divers with bigger gear budgets than mine! In that environment I think the key to success is finding your niche. For me this always involves combining complimentary skill sets and interests. My aim is to combine the standard photography skill set, freediving, straightforward swimming and knowledge and respect for the species I encounter. The freediving/snorkelling method allows you to roam to find your subject, it allows you to spend time letting the subject become comfortable with you, to plan the composition from the surface and to take all the time you need… well, until the dive anyway.  
It also works well with my natural light method. Scuba photography is done with strobes – there just isn't the light down there not to use them. My shots all happen in the top 10 metres where some red light still penetrates the water. I wouldn't say it's better than using strobes, but it does offer something a bit different.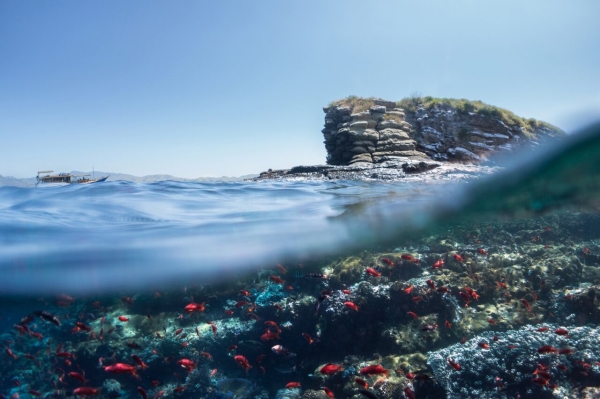 Emma: Do you Scuba dive too? 
Lance: I do have the PADI open water qualification, but I haven't used it since I discovered freediving. When travelling I found it would take some time to convince a dive shop that I was capable of doing the dives I wanted to do, and that was time I often didn't have (I once spent 4 hours in a hotel swimming pool waiting for my turn to demonstrate that I could clear my mask…). After watching a few scuba divers decompress themselves I certainly can't blame the dive companies for their professionalism and it's just a natural consequence of my unwillingness to get the advanced qualifications. Still, freediving is there for me as soon as I see the ocean. It's hard to compete with that.   
Emma: Absolutely! Tell us about your camera set-up for freediving and photography, where you got everything from and how it is configured?
Lance: I use a Sony RX100 Mk1 in an Ikelite housing. I have an Inon wide conversion lens for the outside of it.   I'd describe that set up as "mid-range" and far less capable than the full frame DSLR I use on land. It is however in something of a sweet spot for my style of underwater photography. Also, it's small enough that I can use it one-handed and swim fast with it – one advantage it gives me over a complex strobe setup.  
Emma: You really do need to swim fast sometimes, don't you?! What post-production software do you use?

Emma: Wow – I bet! What are your top five tips for processing photos?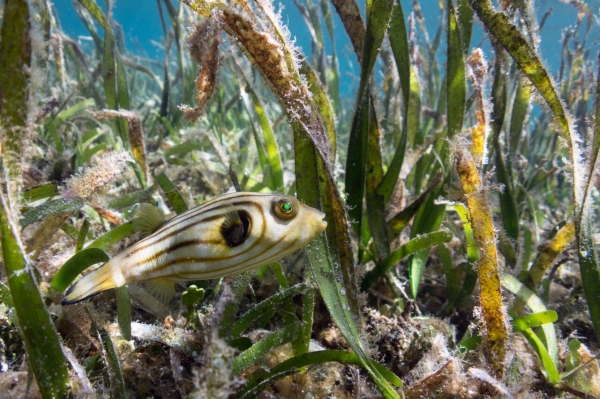 Lance:
Calibrate your monitor (oh how I wish I'd known this earlier…) 
Allocate a lot of time for editing 
Don't do it all in one day – come back with a fresh pair of eyes 
Editing underwater photos is more art than science. I am yet to find a magic formula, but I do slowly get better with experience.  
Emma: Fantastic tips! What is the one piece of equipment you couldn't be without?
Lance: I have a pretty stripped down setup so I feel like I'd struggle without any of it! There are a few handy extra bits I have though: 
 
Leak Insure sachet: Putting one of these inside the housing not only gives you a fighting chance of saving the camera if you get a leak, but it just eliminates any worries about humidity/fogging. Well worth it.  
 
Darkfin glove: A webbed glove. Naturally they're sold in pairs but I use one for my left hand only (as the right one holds the camera). Great for manoeuvring, wedging in to sand (never coral!) and when combined with the freediving fins ensures that nervous boat operators don't even bother trying to convince you to wear a lifejacket in the water 🙂  
Emma: Interesting stuff! Do you use an assistant/buddy/model when you take photos? Who is your favourite one and how do they help you get your shots?
Lance: 99% of the time my buddy is my partner Hazel. She keeps me in one piece when I'm taking photos and is very good at spotting wildlife.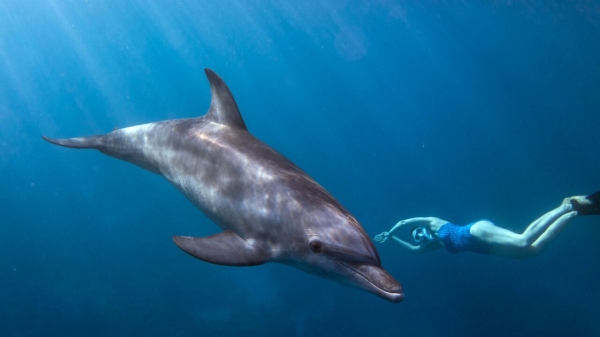 Emma: That's amazing! Where have you taken photos underwater?
Lance: Komodo (Indonesia), Big Island & Maui (Hawaii), Bunaken (Indonesia), Bonaire, Perhentian Islands (Malaysia), Egypt and numerous Maldivian islands.  
Emma: Ooo…We're going to Bunaken in October! I can't wait! What is your favourite location for freediving and photography and why?
 Lance: My favourite is probably the Komodo national park. There is an incredible biodiversity there and the currents are insane. The place just feels wild.  
If not Komodo then there is a special bay on the Big Island of Hawaii where a pod of spinner dolphins sometimes visits to rest and play. The ones that don't feel like sleeping like to play the "leaf game" where they pass you a leaf and you pass it back. It's a freediver's dream. 
Emma: That sounds fantastic! What is your favourite subject

to

 photograph underwater?
Lance: I'm known for obsessively photographing turtles, but dolphins are up there too.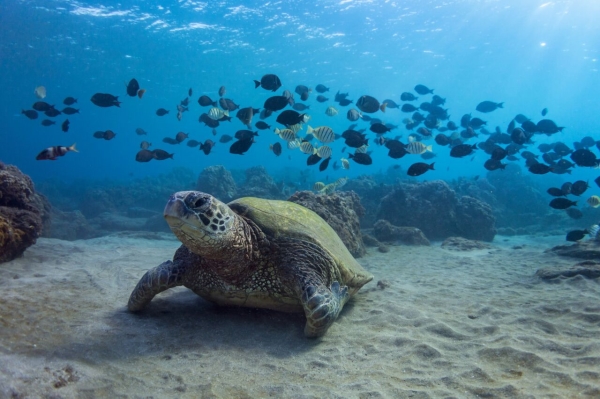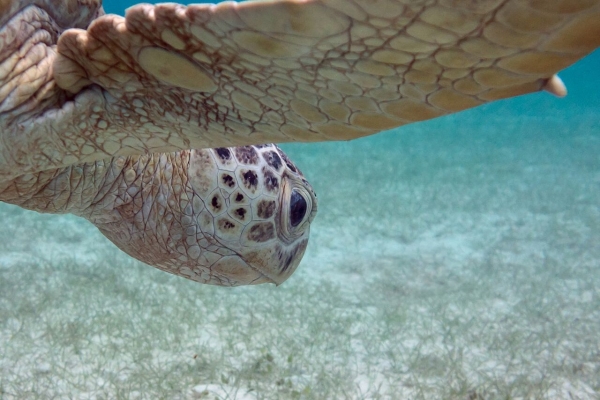 Emma: Well they are both pretty fascinating, so I can't blame you for that! What was the most dangerous or difficult photo you have taken, and why?
Lance: Shooting manta rays in the Komodo National Park. The mantas would maintain a stationary bearing in a very fast current and just let the plankton filter through their mouths. We rode the current to find them. Once they were spotted I had to kick like crazy against the current so as to position myself without sailing straight past them, and after a long sprint against the current it was time to dive… Brilliant. Also, you can't just barrel in to them. I had to work to position myself so as not to alarm them and never be on a trajectory that was heading straight for them. They were a bit deeper than I'd have preferred too…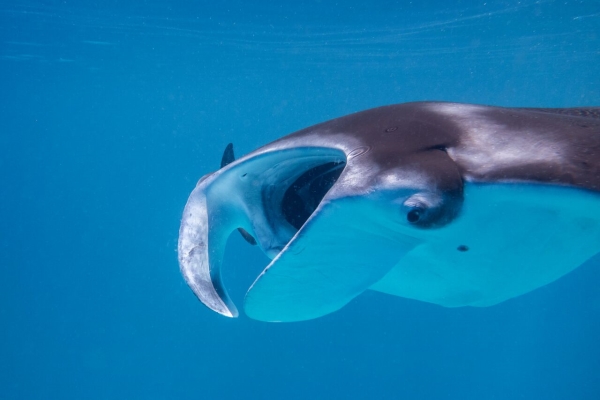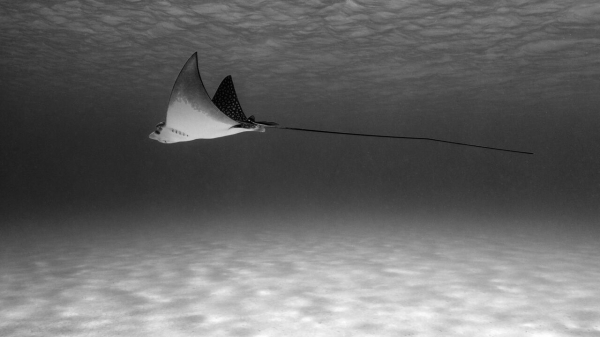 Emma: That does sound challenging! What is the one underwater photo you have seen that you wished you had taken?
Lance: There are so many! Once I had a vision of an underwater model shoot, using studio lighting techniques, as well as a bit of light painting. I had no idea how I was going to amass either the team or the gear to do it, but it seemed like an ambitious objective and I could visualise just how I wanted the photos to look.  
Then a guy called Benjamin Von Wong did it. His shoot was almost the exact thing I had in mind, except he did it better… 
Emma: Oh No! Have you entered any photo competitions?
I have indeed. I do OK on the smaller ones. My one attempt at Wildlife Photographer of the Year got to the final round of judging but didn't make the exhibition. You need to shoot something truly unique to get far in WPOTY.
One day… 
Emma: The finals is still pretty amazing! What is the best piece of advice you can give to someone starting freediving and photography?
 Lance: The same advice I'd give for any type of photography. Try to get as far as you can before thinking of yourself as particularly talented and just enjoy the learning process instead. Find great photographers to follow and try to learn from them. Learn from your friends. The longer you can carry on seeing your mistakes as learning opportunities and being inspired by others' successes the better you'll be at the end of it and the more fun you'll have along the way. Once you start dreading failure or expecting to take better shots than someone else you'll stop learning and you'll stop enjoying it. Use any tricks you can think of to avoid getting to this stage.  

Emma: Top advice! What kit do you think every beginner should start with?
A camera that shoots RAW. You don't have to process them that way but it'll give you the best quality files to revisit at a later date. Also, you need a wide-angle lens underwater, as the best quality shots are taken from as close as you can get.  

Emma. Totally agree regarding RAW files. Are there books on online resources you believe would benefit anyone starting underwater photography?
I honestly wouldn't know! I've tended to learn from following other photographers, some that I know and some that I don't, and seeing where they did things better. With processing it helps to have a photo that I really want to get the best out of and then search for the techniques to get the effect I'm looking for whilst I edit. I think it's hard to learn from a book if you don't have the camera in your hand.  
Emma: Which is the best underwater photography blog out there right now?
Lance: I don't follow any blogs but I'm going to use this as an opportunity to highlight an underwater photographer who is far better than his current level of exposure. His name is Alexander Safonov, or Pats0n on Instagram and Flickr. I don't know him personally but I've long been inspired by his pictures. He does similar stuff to me, he just does it better! 
Emma: I've just checked his work. It's gorgeous! Do you have any tips for taking photos underwater?
Know where the sun is and compose accordingly 
Give your subject time to get comfortable with you. Don't charge at it. You only need one second to take the shot – use your air to set it up, not to chase the animal as by that point the opportunity is already gone.  
Get to know the species and how it interacts with humans.  
The closer the better – use a wide lens and try and cut down the amount of water between you and the subject.  
Emma: What is the most common mistake you see from beginner/novice/amateur underwater photographers?
Lance: Using the on-camera flash. This tends to light up every bit of sediment in front of you and wreck the shot. Clearly if you're scuba diving without external strobes then this could be the only way to bring colour to the subject, but I'd still be tempted to forgo the flash and process in black & white instead.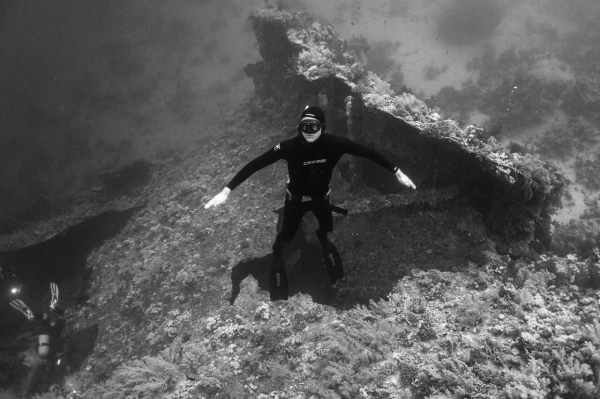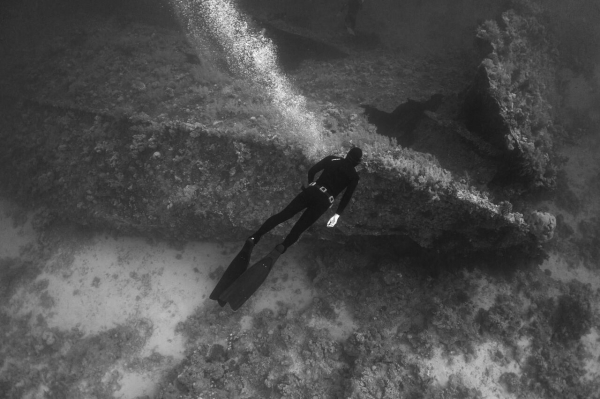 Emma: Interesting! What is your next freediving and photography project?
Lance: I'm very excited to be heading back to Komodo in July. Longer term I have my eye on Palau and the Galapagos Islands as potential destinations. Concept-wise, I have a few ideas that are very different from my previous work but I'm keeping them under my hat! The challenge is to do more than find-the-creature-and-photograph-it. That can be difficult.  
 Emma: That all sounds exciting….. and intriguing! 
Where can people find you/buy your work?
 Lance: You can buy prints here  If the one you'd like isn't shown just let me know and I'll upload it.  Social media-wise, I have most of my work on Flickr I'm the last photographer to join Instagram, so if you want to help me up the follower count you can find me here (I have a LOT of content to add!) Underwater and General. For licensing/other, get in touch through any of the above. 
Learn to freedive with Go Freediving in 2018
If you've been inspired by Lance's freediving and photography, why not learn to freedive with us? Go Freediving is the longest established, most experienced and friendliest freediving course provider in the UK, led by world class freediving instructor trainer Emma Farrell, and her team of personally trained instructors. No other course provider has such a good instructor to student ratio, safety record and personal touch.
Whether you're a beginner dipping your toes into the world of freediving, a seasoned pro looking to turn professional, or simply a freediver of any level who wants the best freediving holiday in the world, we're here for you!
Also check out our online guide, The Beginners Guide to Freediving by clicking here!
Keep in touch with everything Freediving
Subscribe to our mailing list for weekly newsletters with exclusive articles, news, films, offers and more!