Whether you are an experienced freediver, scuba diver or keen snorkeler you are likely to have stumbled across, or even been invited to join a liveaboard holiday. So, what are liveaboard holidays and what is the appeal?
Liveaboard holidays, put simply, are the opportunity to live aboard a chartered boat for the duration of your holiday. There are also some trips that comprise one week of a liveaboard holiday and another week as a shore based holiday.
What is the appeal of  Liveaboard Holidays?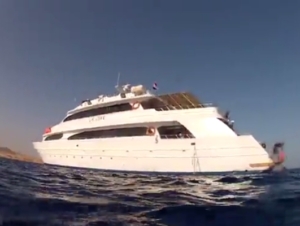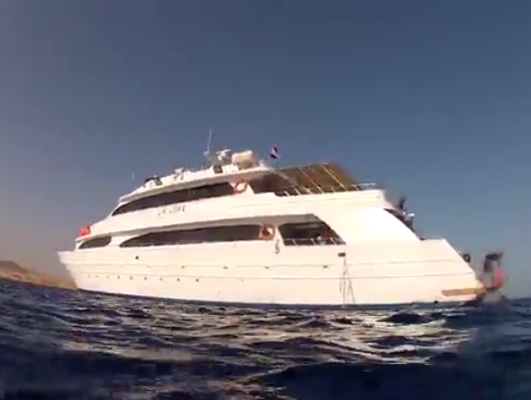 Many people ask why liveaboard holidays are so appealing, particularly as there are so many excellent day trips and excursions that can satisfy the demands of the keenest divers, before a return to dry land and the world of the traditional holiday trappings.
Well, liveaboard holidays are completely immersive. Here are just a few of the reasons people chose liveaboard holidays:
To be with like-minded people
To have instant access to water and dive several times a day, including night dives
To dive in completely unique locations that are away from 'tourist zones'
To progress and improve diving skills and even complete courses along the way
To truly escape the 'instant online access to EVERYTHING'
To simply have a different type of holiday
What do you actually do on liveaboard holidays?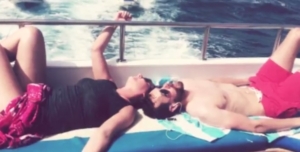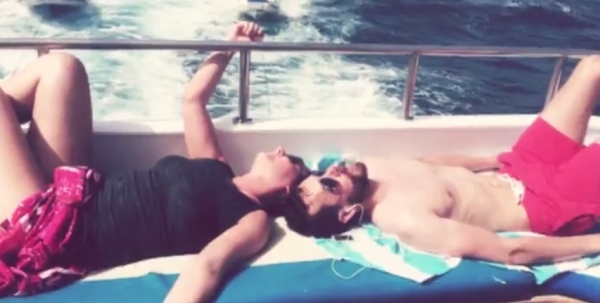 The key word to remember is that this is a holiday, not an endurance test. So when you choose a liveaboard holiday, you are not expected to 'man the sails' or climb into the crows nest to search for pirates – you are there as guests. You can become as involved as you wish.  All the preparation for your dives is handled by the crew, all the food is prepared fresh by the kitchen staff on board, your kit is checked (and staff will even help you into your suits – You don't know how good that feels until you try it!!).
Your role is simply to follow all the safety advice, relax, have fun, and enjoy a fantastic liveaboard holiday experience.
What do you do when you're not diving?
Many liveaboard holidays will have additional entertainment or options on board – for example, part of the trip may include yoga, photography, talks, diving courses etc – none of which are compulsory – you may just decide to finally read that book you've been meaning to get to, top up your tan or simply soak up the views as you discuss the day's dive with your newfound diving buddies!
What about the nightlife?
If you like to party then there is still the opportunity to kick back with a drink (or two…). There is also a hot tub on most boats. If you want to go clubbing then the last night is the night for that, with a trip into town as the boat is moored in harbour for the last night.
What courses can you take?
Most liveaboard holidays will include the option to take diving courses. As we focus on freediving, here are the courses we would typically offer:
1.Try Freediving – This is a taster freediving course which is perfect for those who want to try freediving, either because they are simply curious about freediving or want to join in the fun!
This year our Scubies  Jan and Keith, Phillip and Elaine decided to Try Freediving for the first time: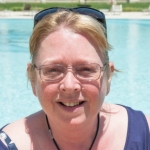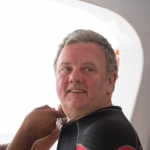 I saw it advertised, we had a think about it and thought let's give it a try. We certainly enjoyed the yoga, the freediving trial we did and the atmosphere.
Also this time I think it was about the relaxation. Sometimes when you do a photography course on top of a scuba diving course it can be a bit full on. And I did like the yoga and learning about something new that's entertaining and educational.
I would recommend it to someone who wants to try freediving or who was a freediver. I would recommend it to someone who want to relax and take it easy on a trip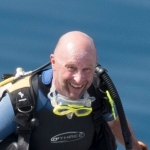 I liked the idea of being relaxed.and for me the holiday, the relaxation and the chance to dive and see the sights I haven't seen for 20 plus years I thought was hugely attractive. So I couldn't resist it.
I loved the diving – it was really relaxing and enjoyable. There were small numbers, and far less divers in the water than before. The freediving course was very enjoyable. Also to observe the freedivers. I watched you lot and it looked really hard work! I can see it is quite a challenge, but I can see the fun of it.
This trip makes you get relaxed and it is quite refreshing, so for me I will go back stronger than I left. That is the key part for me. There is also something very different about doing resort diving where they help you into your wetsuit rather than diving at a club.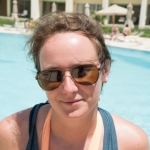 I was interested in scuba trips and yoga trips and this trip came up. I'd seen freediving on the website, but I didn't really know anything about it, but seeing people freediving on the reef and on the boat yesterday, it looked amazing. It made me realise that I'd really quite like to try freediving.
I liked that it was really chilled out and there was a range of things. I didn't want to go on a scuba diving holiday that was four or five dives a day and there isn't a day that is different.
I enjoyed the yoga. It's a bit more chilled out than my usual which was kind of perfect for this type of trip.
2. RAID Freediving Course – This is the first certification in freediving and can be taken by anyone. No experience necessary.
Our RAID Freediver Course Liveaboard Graduates this year were:
The wonderful Daniel: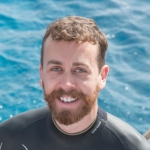 There wasn't one particular thing that made this trip – it was a bit of everything really. The dolphins were great. The diving every day was brilliant. It's a nice relaxed way to do it.  Nice to meet people. It gives you the opportunity to swim with dolphins in amazing water and with an amazing instructor and a great dive team as well – and crew. Everyone has been so friendly, so helpful. Great, pretty clean, organised. Setting up the lines, has been done immediately when we go anywhere. Nothing was ever too much trouble.
I liked that I could push myself a bit more than expected and you can push yourself to dive every day. It's always good to achieve a goal which was to try and get down to the bottom on the line – which was a first and I did.
And the equally fabulous Claudio: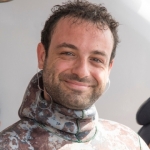 Back in January when I was looking for a freediving course online I came across Go Freediving. I did a bit of reading and then I decided to book this trip and I got what I set out to achieve which was to get some feedback from an expert on my techniques in general, improving my health and I also got certified!
I also did something that I had never done before – going on a line. It was something I had always wanted to do, but never had the chance, so really liked that.
The yoga is something I was preparing for.  I have been doing yoga for the last 6 months, once a week. I am more interested in the whole breathing technique rather than the stretching. Overall, it was definitely a good experience. I would recommend it because the dives are very well organised and the dive masters are very experienced. So it is good if you want to scuba dive, do a freediving course and at the same time want the benefit of a break or holiday – and some sun – you get to dive in the most beautiful place – the Red Sea.

3. RAID Advanced Freediving Course – This is the next step from the RAID Freediving course. This will involve a pool session before going on the liveaboard holiday, but is open to anyone who has successfully completed the RAID freediving course.
Our Superstar Sebastian took the Advanced Freediver Course: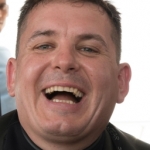 My plan was to do scuba dives, then I found you guys and did both, so killed two birds with one stone. I want to experience new things and wanted to try the freediving – the whole experience of freediving.
The highlight for me was that I did my longest dive, and floating opposite the bridge was an amazing experience, and swimming with dolphins was incredible.
I've done yoga nidra before and it was absolutely brilliant, very relaxing. I highly recommend to anyone that goes on these trips to get up in the mornings and attend the yoga sessions.
I loved spending time on the boat with like minded people, relaxing, the scenery, discovering new things and relax, relax, relax!   I would recommend this trip to anyone and would recommend they try the freediving because it clears your mind.
4. RAID Master Freediving Course – This is the final step in the regular RAID freediving course schedule. Students would need to complete the first two courses to be able to undertake this course.
Rowan became a Liveaboard Holiday RAID Master Freediver student:
One of the benefits of taking courses during liveaboard holidays is this is one of the few occasions we allow people to complete more than one course at the same time – so you could arrive on day one, having never freedived before BUT have the potential to arrive home a Master Freediver! There are some additional course details that would need to be completed prior to the course, but it is (and has been) completely possible.
Is a Liveaboard Holiday the right choice for me?
Many tour operators will have details of popular liveaboard destinations across the globe. Each location has something unique to offer, the hardest part for some will be choosing where to go! But here are a few points to consider:
How long will it take me to reach my destination? – the further you travel the more considerations you need to take in terms of travel recovery and homebound travel (particularly if you choose to scuba dive)
How long is the holiday? If you have never experienced a liveaboard holiday before, it may be worth trying a short break or a one week break to start with. Two weeks on board a boat with no means of changing plans can make even the most idyllic location feel like you are trapped.
Can I scuba dive as well as freedive? Our liveaboard holidays cater for either or both!
Will I be comfortable spending time 24/7 with people I don't know? This question comes up time and time again, but we have found that the people that chose this type of trip are already very like-minded individuals or couples which is a great start to any holiday. Most people on our trips are single travelers.
What should I know before I go?:
As with all holidays abroad, there will be some considerations to be made in relation to your planning. For example;
Will I need a visa?
Will I need specific vaccinations?
Are there any prohibitions in the country?
For liveaboard holidays, if you intend to dive, you will need to consider the following, too:
Does my insurance cover me for freediving/diving activities or do I need extra cover?
If applicable, is my diving certification valid and accepted by the organisers?
If I wish to complete further diving courses during my holiday have I completed all the theory and pool based requirements beforehand?
Do I need to produce a medical certificate to confirm it is safe for me to dive?
All of these questions can be handled by our experienced operators, Scuba Travel.
What sort of person goes on liveaboard holidays?
Believe us when we say there is no 'type'. We've seen youngsters and oldies, experienced and novices, water babies and water 'fraidies all join us. If a week sailing, lazing, diving on some of the most beautiful waters in the world sounds appealing, it could be just the holiday for you, too!
Here are the rest of the gang from our May 2017 Liveaboard Holiday. They chose not to take courses, but to simply enjoy a relaxing holiday where they could discover, or in some cases rediscover, their love of the open sea and everything else that comes with it.
Tim: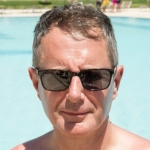 I had a couple of heart attacks before Christmas and that knocked my confidence. I like to think I am fully recovered, so this is a treat to myself to relax but also pushing myself a little bit out of boundaries to prove I can still do things like this – and it's been very successful!
I've done a Liveaboard before and thought it would be relaxing and good for me, having done a level in the past I thought I would come along for good old fashioned relaxation without doing any courses.
The things I liked most was to be deep underwater and still be in control and to not hurry to the surface is the big thing. For me personally there is no wifi – It's a holiday, so it's getting away from all that. And you get a suntan – and the fishes, the dolphins and the colours. Everything!
Pash: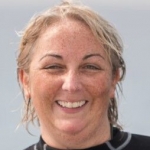 I have really surprised myself on this holiday. I did not think I would be doing the things I have been doing. Not in a million years. I think my deepest ever skin dive would have been bottom of a pool, 3 metres.
There has been some really colourful characters on board. I always like meeting new people, but it's just been really relaxed and it's been nice learning new things. I've learned a bit about yoga – which helped me go to sleep at night. It just put me in that state of calm. And learning to freedive – which was amazing!
I would definitely recommend this trip because it is a very different thing from anything that is out there. There is nobody else offering this. It's completely different from all the other scuba-diving trips.
Tom: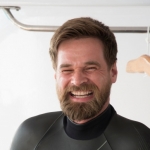 I came on this trip because I wanted to freedive and I didn't want to do it on my own and not just train on a rope. I'm not particularly keen on line diving on it's own, but I like the recreational part, but knowing that I could do that as well was a draw.
Being able to do recreational diving but also have people who are aware of it, knowledgeable, being able to train with them, all of it adds to it.
I discovered that I enjoy scuba still, and I can do stuff with scuba diving like wreck diving. And I discovered that I actually do like line diving which was new because I never liked it – but now it's kind of fun to do. I also discovered I really need to train on a regular basis.
I did one liveaboard before and after 3 days I couldn't wait to go back, but this one I think was the right intensity – I could stay another week!  If someone wants to learn freediving it's a great way to do it.
In any case, I just wanted to say thank you SO MUCH for the entire trip – I have thoroughly enjoyed it, and consider it one of the better trips, well – ever, frankly – The beautiful setting, the fact that we had additional activities apart from diving, and the relaxed pace helped me truly disconnect from all the everyday troubles… I mean, what more can one ask for, really?
And Jana: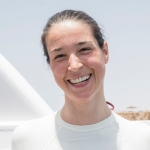 For me this trip was confirmation that I find freediving enjoyable. I'm quite good at it, and it's always good fun. I loved the company, the atmosphere and I love the sea. Just being out in the sea.
If you are interested in freediving or scuba diving it is the best place to do it. It's very easy, it's just at hand, so no long distances to travel to do it and you are truly looked after.
I would recommend it to anybody who is interested in freediving or scuba diving but they need to be able to have fun and take it seriously as well.
 Tempted to try?
We run liveaboard holidays every year, and ensure no two holidays are the same. If you fancy joining our next one, click here for dates and more information:
Learn to freedive with Go Freediving
Go Freediving is the longest established, most experienced and friendliest freediving course provider in the UK, led by world class freediving instructor trainer Emma Farrell, and her team of personally trained instructors. No other course provider has such a good instructor to student ratio, safety record and personal touch.
Whether you're a beginner dipping your toes into the world of freediving, a seasoned pro looking to turn professional, or simply a freediver of any level who wants the best freediving holiday in the world, we're here for you!
Also check out our online guide, The Beginners Guide to Freediving by clicking here!
Keep in touch with everything Freediving
Subscribe to our mailing list for weekly newsletters with exclusive articles, news, films, offers and more!