Freediving photography – two words that make my heart sing! We've had so much fantastic information from underwater photographers that we decided to turn the spotlight on them for a change and learn about their experiences from behind the lens.
We begin our Underwater Photography and freediving series with freediving darling Roberto de Lisa, to find out more about what led him to freediving photography and what advice he would give to any aspiring photographers.

Emma: So, my lovely Roberto, lovely to catch up with you finally! Tell me all about your background in photography, and what led you to specialise in underwater photography?
Roberto: Photography has been a family business and I remember spending many afternoons as a child with my older brothers helping them transform our bedroom in our very own dark room with red lamps and thick blankets placed over the door and on the windows. Gosh I loved the smell of photographic developers. I got my first digital camera in 1998 and the bought my first diving case in 2005 for a cave diving holiday in Sardinia. The rest is history…
Emma: How wonderful! And you used to live in Sardinia too, didn't you? Is this where you learned to freedive?
Roberto: Yes, I think I have always freedived. Back in the days I lived in Sardinia, as my parents were both keen spearfishers I grew-up spending my summers in the sea.  My mother was actually four months pregnant with me in this photo!
Emma: What a fantastic photo!
Roberto: I know!
I only actually got my qualification (SSI III) relatively recently with my adored Emma on a liveaboard in Egypt. Definitely a life changing experience… Actually, more than that.
Emma: Awww, you're making me blush! I know you have loved our trips. Tell me why you enjoyed them so much.
Roberto: I have been on two liveaboards and also a land based trip to the Maldives with GoFreediving. I have also been few times to Vobster, and how can I forget it – a trip to the Farne Islands!  Actually, don't let me think about it. It was romantic. It was emotional. It's painful not to be there all the time. I'd love to repeat all these experiences again and again… in slow motion! They were all simply amazing. Meeting new friends with different backgrounds different drives, different abilities but all sharing with a great passion and love for the sea.
Emma: There were all pretty awesome! Do you think freediving photography gives you more flexibility than, for example scuba?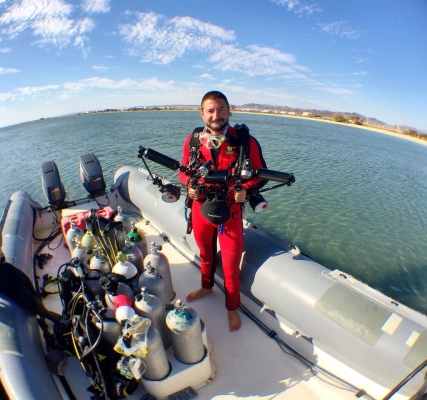 Roberto: Call me old-fashioned but at the time I learned to scuba dive one was supposed to reach with tanks no more that the same depth that could have been matched by freediving.
One must know how to freedive to achieve that level of focus and perfect buoyancy, to move smoothly between corals and get the better perspective, as well as being able to stop breathing to be quiet and not to scare your subject when needed.
It is also important to maintain the water around you clean and free of sediments and particles and freediving teaches you how to move slowly and carefully enough at depth.
Some pictures can ONLY be taken during freediving, like for big animals or dolphins.
They move far too quickly and too fast for you to be able to catch-up with bulky stuff in your back.
Or they are simply scared of bubbles!
Emma: Ha! Yes! The bubbles! But you scuba dive too, don't you?
Roberto: Yes, I do! I started Scuba Diving long ago and I have CMAS** qualification achieved after months of training – it was serious thing back then!
Emma: So, for your freediving photography what equipment do use?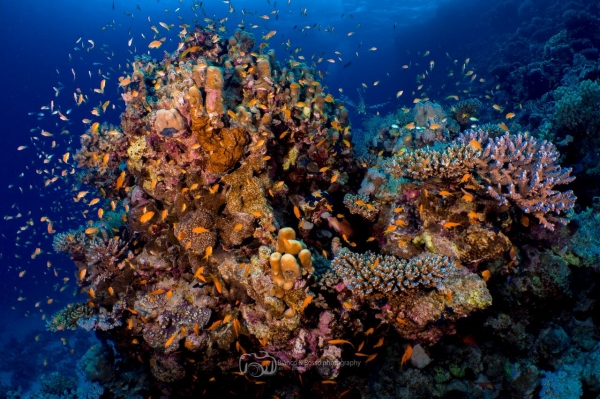 Roberto: I generally go for Nauticam accessories. There are different valid brands but I started with them so…I generally use my camera with 2 arms each able to extend something like 80 cm each when wide open. I have two flashes and sometimes add continuous lights to it. At the moment I use a Sony compact camera, Nautical Wide-angle, Inon flashes, Sola video lights.
Emma: And for post production?
Roberto: Lightroom is probably still the best choice but I also use Photoshop when I have problems with backscatter.
Emma: Okay! What top tips would you give anyone wanting to try freediving photography?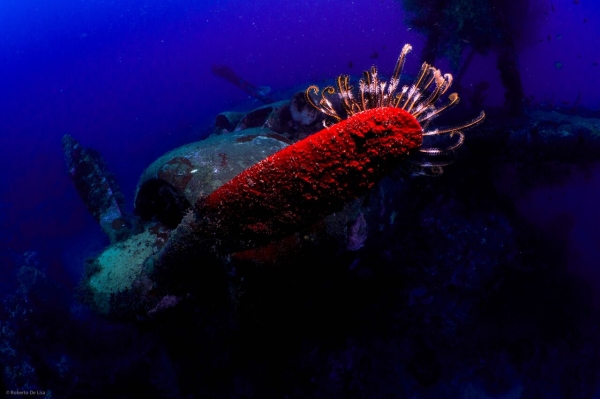 Roberto: Set the blue level properly, the hue must be spot on. Correct for the depth and work on saturation exposure and black levels. Nothing more really.
Emma: That makes sense! What is the one piece of equipment you couldn't be without?
Roberto: Definitely the wide angle lens. You simply cannot take good pictures without it. Unless it is a macro shot -but that is another story!
Emma: Do you have any help taking shots? A buddy or model for example?
Roberto: I wish I could! Having a buddy who can help you in finding the right angle but especially who is able to pose properly and add light or a point of interest in your photo is a great asset and as such very rare. But I can be your model – just give a me shout!
Emma: There we are, everyone! Roberto will happily model for you! So, going back to your freediving photography, where have you taken photos?
Roberto: I have been lucky enough to visit some truly amazing places; Raja Ampat, Maldives, Komodo, Dominica, Sipadan, Pemba, Papua New Guinea and of course the Red Sea. I didn't always have the right equipment I wanted, but it did the trick
Emma: Oh how amazing! Any favourites?
Roberto: All locations are good if you have a good technique and fair understanding of how the light transmission works underwater. That being said Papua New Guinea offers that variety of species and underwater scenarios that will please everyone.
Emma: What is your favourite subject?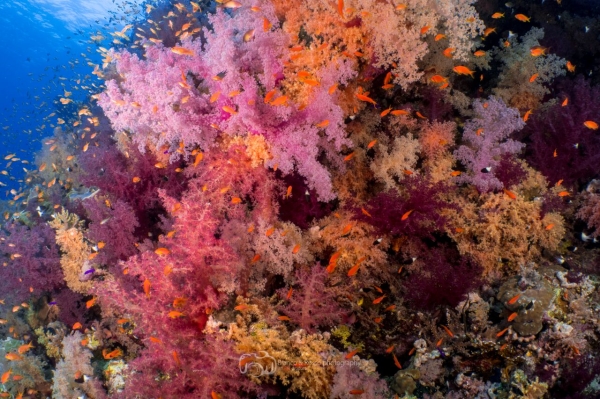 Roberto: Coral, corals and have I said it? Corals! I love taking pictures of the wide bursting-with-life reefs and show people who have never been underwater what it looks like there.
Emma: And what do you think is the most dangerous aspect of freediving photography?
Roberto: Caves are always a difficult place to take pictures so are wrecks – the photo equipment can be bulky and you need to spend time to be able to control strong penetrating lights and shadows. This means you can easily get distracted and run almost out of air in the darkness at – 30m if you are not careful enough. Always bring a patient photo buddy with you and try first an exploratory dive if you can.
Emma: Yes, it's so easy to get wrapped up in the moment and forget just how far down you are! What was the most difficult photo you have taken, and why?
Roberto: So far I can single out one, there are different challenges if you want to achieve outstanding results – the most difficult thing sometimes is just to find the species you are after.
Emma: What is the one underwater photo you have seen that you wished you had taken?
Roberto: Those I see on Instagram every day taken by amazing photographers living around the world. Also,  there some pictures of Leopard seals and pictures taken in polar regions waters that I wish I'd have the opportunity to take one day.
Emma: Have you entered any photo competitions?
Roberto: Not yet… still waiting to get to perfection.
Emma: We all wait for that sometimes! What is the single piece of advice you would give to someone starting freediving photography?
Roberto: Get a flash. Like, immediately!
Emma: Ha! And what kit do you think every beginner should start with?
Roberto: I would say a good macro lens. It teaches you patience, how to look for a good subject, how to recognise different species of fish or invertebrates.
Emma: What are your top five tips for taking photos underwater?
Roberto: Move slowly. More slowly. Look for the bigger pictures and for details. Know where the sun is. Know what you want to achieve.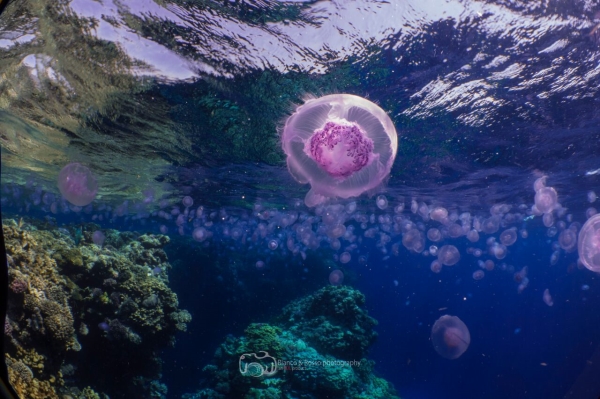 Emma: What is the most common mistake you see from beginner/novice/amateur underwater photographers?
Roberto: Bad framing. Learn the rules. Then break them. Framing and composition are everything.
Emma: Breaking rules is always good! So, what is your next project?
Roberto: Join a conservation community and support with my work.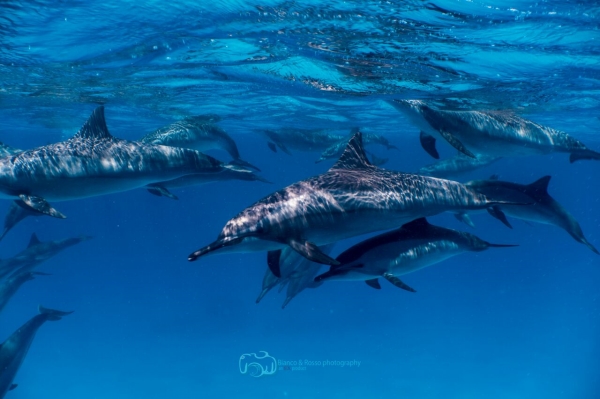 Emma: What a great idea! So, where can people find you/buy your work?
Roberto: You can't . Well not yet!
Emma: Well hurry up! I'm sure people will love them. Maybe you'll need to join us on another trip!
Learn to freedive with Go Freediving
Go Freediving is the longest established, most experienced and friendliest freediving course provider in the UK, led by world class freediving instructor trainer Emma Farrell, and her team of personally trained instructors. No other course provider has such a good instructor to student ratio, safety record and personal touch.
Whether you're a beginner dipping your toes into the world of freediving, a seasoned pro looking to turn professional, or simply a freediver of any level who wants the best freediving holiday in the world, we're here for you!
Also check out our online guide, The Beginners Guide to Freediving by clicking here!
Keep in touch with everything Freediving
Subscribe to our mailing list for weekly newsletters with exclusive articles, news, films, offers and more!