If you are considering taking a freediving course, there are a number of things you should look out for – particularly if the course is a certified course. This article highlights ten things we, at Go Freediving, think everyone should look for on a freediving course.  And so, in no particular order, here they are:
Ten things to consider on a freediving course # 1: Recommendations and Reviews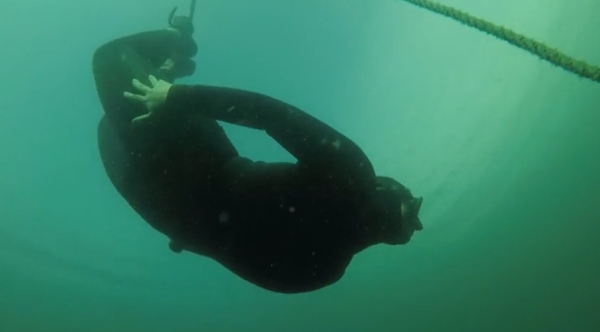 As with many things in life, receiving recommendations from a trusted source can save time, money, effort and disappointment, by finding what is right for you. There are plenty of freediving schools across Europe that offer safe, professional tuition, but there are also some that fall below the standard you may expect or hope for. Don't be dazzled by smart websites and rely on what you see on social media pages. Speak to people who have attended courses, or speak to the school itself to ask for testimonials or feedback from students. Many freediving schools will be happy to share this with you. If you don't know anyone who has attended a course, check independent review sites such as Trustpilot, Google Reviews, Trip Advisor or even the social media pages of the freediving school to get a feel of what that school is about.
Ten things to consider on a freediving course # 2: What's included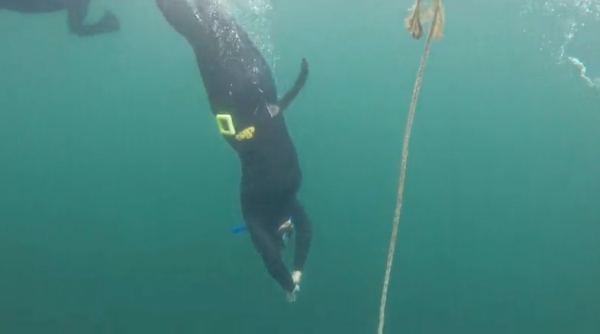 When comparing freediving schools they can often seem to be offering the same package for the same price. It is only when you investigate further that some additional costs may need to be added. Check whether their courses include the following:
Freediving kit hire (long freediving fins, rubber weightbelt, low volume mask, freediving snorkel, socks and gloves)
Freediving wetsuit hire – freediving wetsuits can be very different to Scuba suits
Boat charter or venue fees
Course materials
Preparation materials and information about the surrounding area so you can book accommodation
Food
Drinks
Certification costs
Certification card
Course debrief
Insurance
Accommodation
Photos of your course
Video of your course
Ten things to consider on a freediving course # 3: Terms and Conditions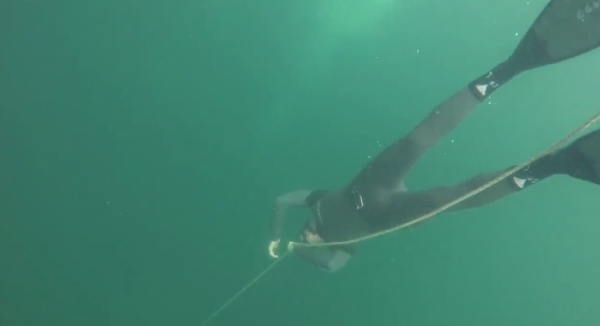 Some freediving courses are conducted in the open sea – which is understandably at the mercy of the weather. What happens if your course is cancelled? What happens if there are not enough students to run the course? What is their refund policy? These are all very important questions. You should familiarise yourself with the terms and conditions of the course, and if you want to protect yourself against any potential loss (travel costs, accommodation costs etc) we always recommend taking out a small insurance policy for complete peace of mind.
Ten things to consider on a freediving course #4: Pre-course organisation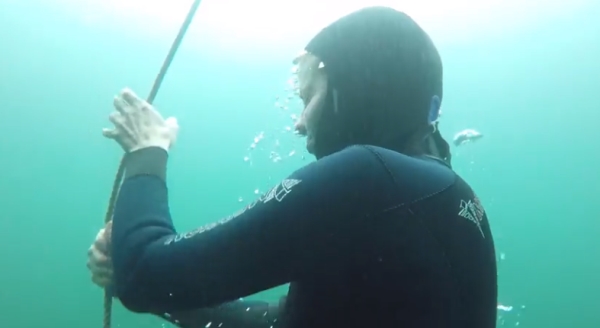 The beauty of a freediving course is that they are run in a number of different ways – you can attend weekly sessions spread across a number of weeks, attend one day courses or weekend courses. The choice is yours! Whichever course you take you should feel confidently prepared from the moment you arrive for your practical elements. There should be no unexpected surprises. Does the course you're looking at offer the following:
Full joining instructions
Information package
Online booking for your kit
Downloadable paperwork to read and sign in advance of attending
Fully accessible theory package (online or downloadable)
Regular emails or support confirming your progress and status before the course
Access to a team member via email to answer any questions before your course starts or ends
All of these support mechanisms demonstrate an interest in you and your development as a freediver rather than an opportunity to fill booking quotas for courses and should make you feel encouraged and excited about your upcoming course.
Ten things to consider on a freediving course #5: The Freediving Programme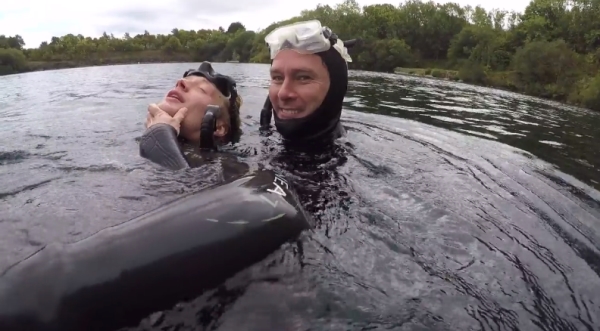 There are a number of different freediving course programmes to choose from; AIDA, RAID, SSI and PADI are the most popular.  Researching what each programme offers can often identify which one suits you personally, whether you are new to the sport, crossing over, or progressing.
All freediving courses should have theory input. For the weekly courses this can be incorporated into weekly sessions or for one day or weekend courses is often undertaken in advance of the practical elements, most often from the comfort of your own home. The course should be up to date and in line with current freediving standards in accordance with the freediving organisation the school represents. Check to see the coursework you are provided with is the most up to date published version
Ten things to consider on a freediving course # 6: The venue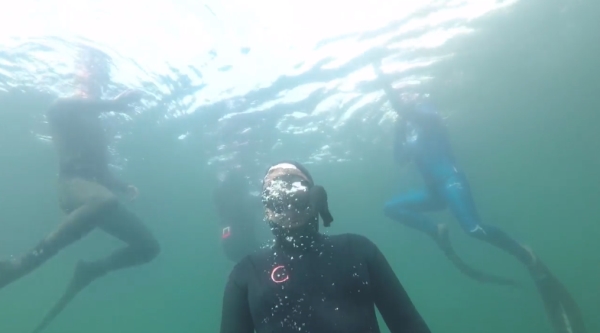 The venue for a freediving course can often be what makes or breaks a decision to book a course. If you have the opportunity to visit the venue beforehand, or at the very least check out images and videos from that location you can get a better perspective of what to expect. For example, if your freediving course is completely pool based, but you want to work on depth, the course may not be the right choice for you. Or, if you are not a strong swimmer, or lack confidence in open water, the sea with it's currents, waves and natural choppiness may be just a little too daunting. For our students, we focused hard on finding a venue that provided a calm, tranquil learning environment for students. So, while a purpose built dive centre in a disused quarry initially sounds a little unusual, the venue is more like a beautifully calm lake. This provides a calm, relaxing environment to learn while still having fantastic visibility, oodles of marine life and and an underwater playground featuring submerged planes, boats, cars, structures and even a helicopter that freedivers love so much.
Ten things to consider on a freediving course # 7: The Teaching Style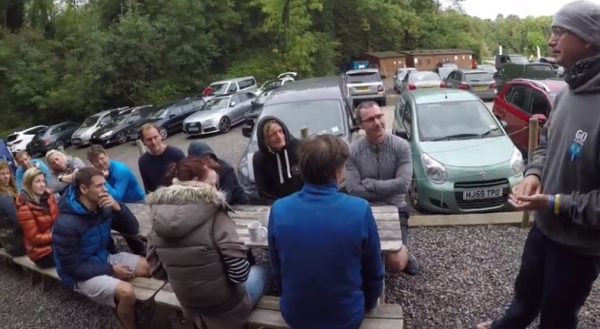 Freediving is considered by many to be an extreme sport, however, it is actually a very peaceful and calm sport. Many students have likened it to yoga or meditation. There are quite a number of different teaching styles and you really need to consider which type suits your learning and comfort best. Some schools will have a more forceful, dare we say 'macho' teaching style, while others will have a calmer, student centred approach to teaching. Go Freediving's focus is the latter. We teach freediving, even in group courses, with an emphasis on individual learning. We focus on the journey rather than the destination.
Ten things to consider on a freediving course # 8: Safety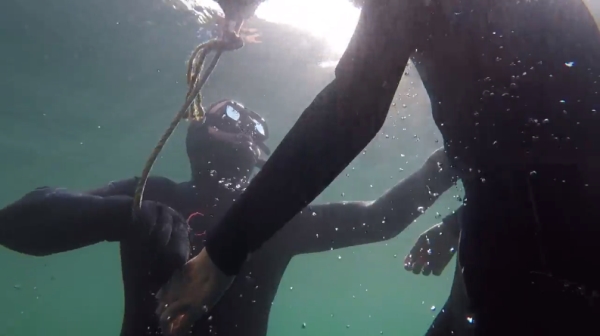 When choosing a freediving course that is right for you, safety is one of the first things we hear our students comment on. You should never feel compelled to get in the water unless you feel completely safe – whether that feeling of safety comes from your instructor support, your comprehension of theory, your trust in your buddy, the quality of your kit or any one of a hundred other things. You should feel comfortable declining to take part in any activity you feel is in itself  unsafe, or you feel unsafe in yourself if you took part. Safety in learning is one of the main reasons our student to instructor ratios are so low.
Ten things to consider on a freediving course # 9: Equipment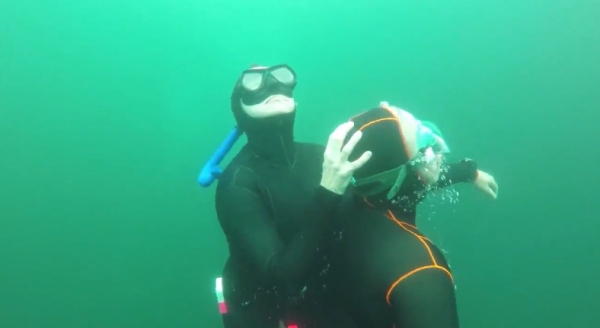 Freediving is obviously different to scuba diving! You are not relying on tanks to keep you alive. However, your equipment as a freediver is still very important, not only in terms of comfort, but functionality. You should expect to be supplied with good quality, well-fitted freediving (not Scuba) kit for your course. The kit should be clean, well maintained and fit for purpose.
Ten things to consider on a freediving course # 10: Gut Instinct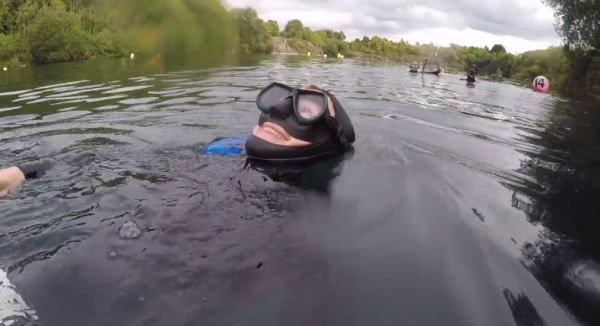 There is often no better indicator for you than your own gut instinct. It is very powerful and rarely wrong. If you get a good feel about a dive school or course, it could be the one for you. We'd still recommend doing your homework and checking through these few tips – even if it is just to prove to yourself you were right all along!
Check Out Our Latest Freediving Courses Students
Our latest RAID Freediving students chose Go Freediving as their preferred course provider. We believe this is because we strive to go above and beyond the extra mile to ensure we exceed student expectations right  from the moment they book their course. But don't take our word for it, read what they have to say, below!
Class 15th – 16th September 2018 – RAID Freediver Course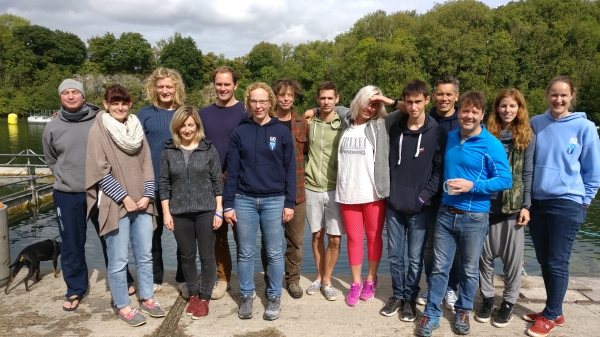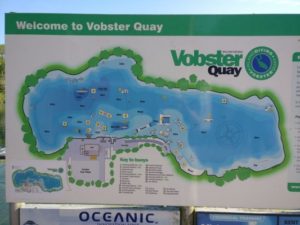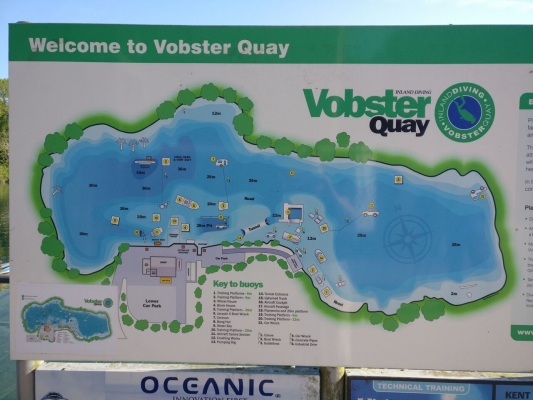 Date: 15th –16th September 2018
Location: Vobster Inland Dive Centre
Water temperature: 17 degrees
Weather: Some sun & showers, 17 degrees
Visibility: Excellent (10m+)
Instructors: Emma Farrell, David Mellor, Jorgen Strandquist, Zoe Strandquist.
Students: Miranda, Matthew, Christian, Matthew, Gavin, Zoe, Stephen Farmer, Jacob, Aliz, Kathryn and Fin
Want to know what this weekend's RAID students thought of their course with us? Read on!
When I was in Greece, while everyone was cliff jumping I found it more fun to go down underwater – and I wanted to get better at it. When looking for a freediving school on google Go Freediving came up and looked the best.

Doing the course I have discovered the importance of diving with a buddy, that it is all about confidence and that you have a lot more breath than you thought you have.

Knowing how to do it safely and knowing that I can now help myself and that I am doing it the right way is what I like most about the course. The benefits are that it gives you more confidence, you learn to freedive and gain more control over your breath. You also learn your limits a bit more. I would recommend this course because anyone can learn how to freedive. It is a fun thing to learn and know that you can go out and do it properly. Jacob Maschler
I was a competitive swimmer and I have never tried freediving. I am a scuba diver and also studying wildlife conservation so I just felt like I need to do it. I researched which dive school was the closest and the best and that brought me to Go Freediving. Learning to hold my breath and equalize without equipment was great!

The course has just been so much fun with so much laughter the highlight was getting to try the monofin and the rescue dives. I think learning to freedive will benefit you in so many ways, like if you are surfing and you are hit by a big wave using the freediving techniques will help you to remain calm. I would recommend the course because everyone is amazingly nice, the location is good and the instructors are great. Aliz Antoni
I have worked for years in the water lifeguarding and swim teaching. I became a divemaster and would go freediving on my off days without having full training and a buddy system. I got to the point where I wanted to make sure I was doing everything properly.

I have always wanted to do a freediving course and Go Freediving is just down the road so it was perfect. Doing this course has made me realise that I was doing a lot of things that I shouldn't have been doing previously and I have learned a lot of great techniques and I am actually more relaxed. Learning how to buddy and knowing how even small facts can impact a dive and just enjoying it were really important. Getting to have a go of the monofin was my favourite part of the weekend and it was really fun.

The benefits are that I now have new skills that I can go and practice in a social environment and I have made new friends here that I can go and freedive safely with and practice with. It's great to learn a new skill and to learn to do it properly.

I would definitely recommend the course to anyone who is even just vaguely interested or even someone that comes from a swimming background to give it a go because it will improve their technique across the board. Zoe Norquoy
I chose to do a freediving course because I have always enjoyed being underwater and  wanted to do something for myself that was challenging. Freediving came across as something that I could learn to do in the UK that would be useful for going on nice holidays.

As a freediving obsessive I follow a lot of freediving stuff online so I knew of Emma from early on. I wanted to try the RAID course as it has a slightly different approach as the AIDA one and also more opportunity to practice and learn new skills. So it was new learning and reinforcing the stuff that I know already.

I have learned that freediving is quite an individual thing and what works for one person doesn't work for the next. It's about finding the right solution for you and knowing that there is a solution you just have to remain calm and not think about it.

The benefits of doing the course with Go Freediving is having so many instructors on the course – the ratio to students is very good. The location is good and having the pool and open water in such close proximity is hugely beneficial. Meeting the other students and the people from Go Freediving was great!

I would recommend this course, its very well organised, very enjoyable, great fun and you will meet like minded people, and it has great facilities. Everything is excellent and the fact that Go Freediving provides all the equipment for everybody if they need it, is just outstanding service. Miranda Hamilton  
I decided to do a freediving course because I find it interesting how humans have these special abilities that we can tap into and I find freediving really peaceful and relaxing. To be able to see what my body is capable of and actually experiencing these reflexes is quite exciting. I chose Go Freediving because I really liked the ethos of the course and I the small group numbers was something I was more pulled towards. Hearing Emma's voice and how enthusiastic and passionate she was is what made me want to do this specific course.

I learned that freediving is more of a challenge than I thought which makes it even more rewarding.  I am going to need to do a lot of practice. It makes me want to keep going back and keep on pushing. I like the idea of exploring the ocean and seeing things that the majority of people can't see.

It was very rewarding to come here and find that I could actually Frenzel because I had been practicing all the techniques. The instructors are very encouraging and the group quickly felt like a team – we were helping each other and encouraging each other and it was really good to see.

If you have ever been stressful and want to relax, this feels to me like I am coming away from a yoga retreat. If you love the ocean and are curious about the ocean then you should jump onto this course because it is well worth it. I would definitely recommend this course as it is the first step to opening up the majority of the world –  which is ocean – to more people and it just a very pleasant place to be underwater. It's a well thought out course which all the instructors are passionate about. Fin Cawthera
I stopped smoking 4 years ago and every year I treat myself to something with the money save from not smoking. My wife and I saw a freediving video on YouTube and I thought I would give it a try. When looking on the internet I came across Go Freediving and read about Emma and the other instructors and the course seemed like the right fit for me personally so I knew it was the right one to choose.

I have discovered that Freediving is not as easy as I thought it would be. But everything has just come together and, with the help of Jorgen, I am going through all the skills and it has just been spot on. What I learned is that the more you relax and the less you stress about it, the easier it is.

I have enjoying trying something that I never would have tried before, the concept of it seems simple but the more you get into it the harder it is. The Go Freediving instructors break everything down into smaller bits until everything just fits and just clicks perfectly. Doing this course gives you confidence to know that whatever you are going to do you are going to be ok at the end of it. It's a natural instinct that you shouldn't be doing what you are doing, but it is completely safe.

The emphasis is on relaxing and if you can take that away into your everyday life you are onto a winner straight away. The fact that everybody on the course is at the same skill level and that teamwork of everyone congratulating each other no matter how small the achievement was fantastic. The teamwork developed over the course of a weekend and it's not often that you get that natural friendship and camaraderie.

I definitely recommend the course because there is absolutely no reason not to do it. It's a brand new skill and everyone can do it, there is no reason why you couldn't do it. Even if you are not a great swimmer you can do the course and it is just brilliant! Christian Broxholme
My cousin Matt wanted to do a freediving course and was looking for someone to go with him. I do canoeing and a lot of the time I feel it would be great to pop down and see what is down there. It is actually quite frustrating not being able to reach things at times.  A lot of the time I am on my own doing this so I thought it would be a great opportunity to come along and see what it is about and I have certainly learned a lot from it.

I have learned confidence to hold my breath for longer periods at a time and equalization. I think with people telling you what you can do it enables you to push beyond what you thought you could. Learning to freedive could help anyone in their swimming and giving them more confidence in the water. Having tried scuba it's such a relief to not have all the noise and kit that comes with it. I would recommend this course. The location is great and it's a nice environment to be in. Gavin Ogden
I have done spearfishing and diving before and when the kids learned to dive I did some snorkelling with them and went down a bit but I was not relaxed at all. Then Mark gave me a book and after three years of saying I am going to come and do I course I am finally here!

What I have enjoyed is, going down systematically to depth (I am learning about the physiological changes it has on you) not worrying, and just been able to put the theory into practice down there.  

The weekend has been lovely, the instructors have been great and I have really enjoyed it. If you listen to everything you are taught you will live a much healthier life.

I would recommend this course because if not done properly freediving can be exceptionally dangerous but the course is run very safely and I thought it was very good. Matthew Ogden
I was in Ibiza earlier this summer and really enjoyed swimming down and doing some anchor rope with the boat and looking at fish and sitting on the bottom in the sunshine. So I liked but I thought if I did a course, especially somewhere around here where the water is colder and murkier, then that would teach me how to do it safely and make me more confident. I found Go Freediving on the internet and I liked the sense I got from the website. The ethos was a bit more relaxed and less macho and that is what I wanted.

I was surprised at how comfortable I was going down right from the start and the less you try the easier it gets. When I was relaxed the technique all just came together in a way that it didn't when I was fighting it. I will definitely be more comfortable now when diving. It's a totally different environment and I really liked that.

It is an interesting thing to do just as an experience in life. It is definitely good for your confidence in the water and its quite good for your confidence in yourself. I would recommend this course because it allows you to get on at your own pace. David and Jorgen were great and I just enjoyed the whole tone of the course. Matthew Godfrey
I have two degrees in marine biology and my speciality is sharks and shark genetics. A lot of the sampling techniques being used nowadays is achieved through freediving because it allows you to get much closer. You can sample the animal while you are in the water with it, so it doesn't cause them stress. Freediving just works so much better than scuba diving.

Go Freediving was the highest rated of the two dive schools on the RAID website. I just felt so safe on the course and the instructors managed to balance everything and everyone out so well.

I think the breathing techniques will help me in running as well and it is just nice to try a new skill. It is something that I can keep doing.

Of course I would recommend this course because it is always good to learn new skills and I would certainly recommend it to all marine biologists because they will get see so much more this way. Because you are calmer, the fish are calmer. Even if you just want to learn to breathe properly it is a good thing to do. Kathryn Hartwell-Goose
Learn to Freedive With Go Freediving
Go Freediving is the longest established, most experienced and friendliest freediving course provider in the UK, led by world class freediving instructor trainer Emma Farrell, and her team of personally trained instructors. No other course provider has such a good instructor to student ratio, safety record and personal touch. We also offer one of the largest freediving course schedules in the UK meaning you're more likely to be able to take a course when YOU want to – making the best time to do a freediving course a time that suits you.
Whether you're a beginner dipping your toes into the world of freediving, a seasoned pro looking to turn professional, or simply a freediver of any level who wants the best freediving holiday in the world, we're here for you!
Also check out our online guide, The Beginners Guide to Freediving by clicking here!
Keep in touch with everything Freediving
Subscribe to our mailing list for weekly newsletters with exclusive articles, news, films, offers and more!