David Mellor
Freediving Instructor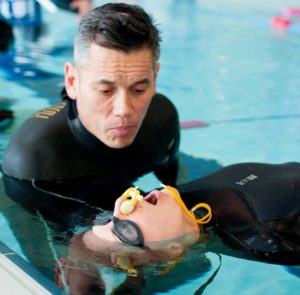 David Mellor started spearfishing in 2007 but didn't feel at ease with the safety aspect so decided to take the level 1 freediving course, mainly to improve his bottom time but also to gain a better understanding of how to freedive safely.
Once he completed the level 1 course and understood the physiology behind freediving, all his concerns disappeared and a whole new world opened up. "I fell in love with freediving, and in fact enjoyed it more than spearfishing and was soon diving to over 40 metres after taking the level 3 course."
"I love the personal challenge of diving deeper, the feeling of weightlessness and the total relaxation while exploring reefs and coral beds. I have been lucky enough to freedive in places such as The Great Barrier Reef, Koh Tao Thailand, Mozambique, The Red Sea, The Maldives, Sicily and Vobster Quay!!!"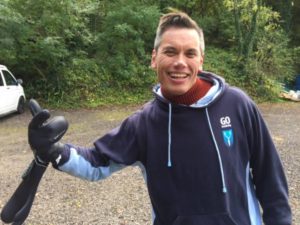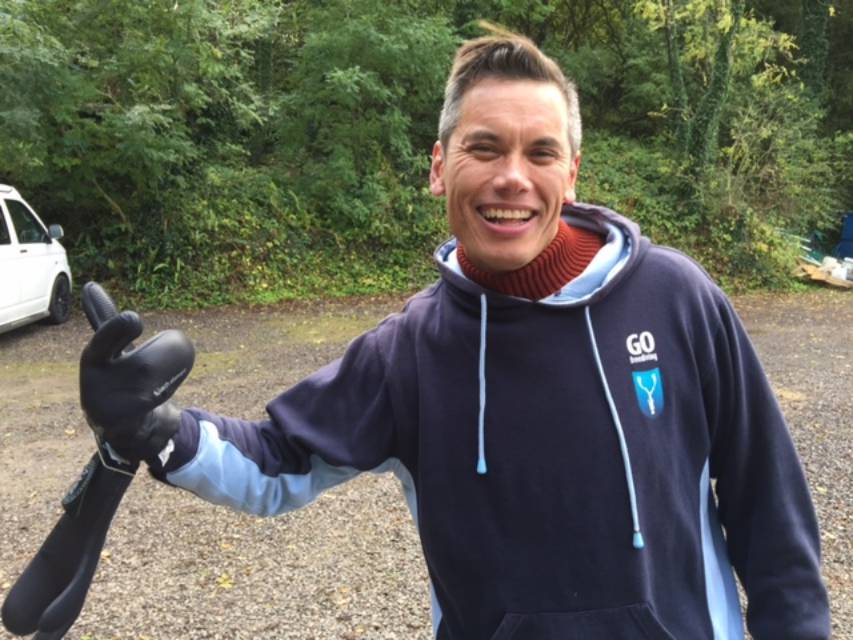 Having also completed an advanced open water SCUBA course, he now appreciates freediving even more. "The thrill of being totally free and at one with the marine environment while holding your breath gives you an amazing feeling of belonging there, if only for a while. Freediving with Whale Sharks, Manta Rays and Dolphins has been one of my highlights so far."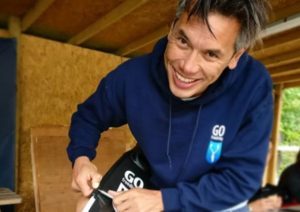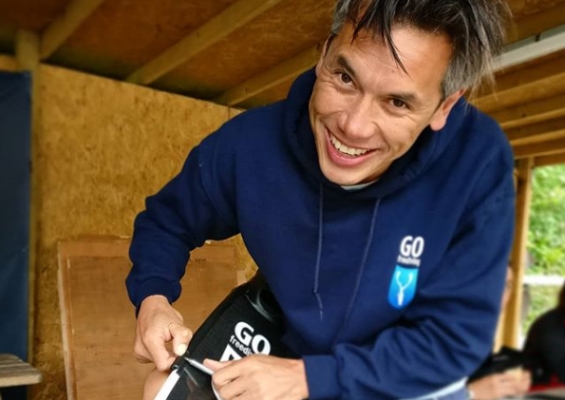 David decided to become an instructor after realising how easy it was for other people to experience what he had, once they were given the correct knowledge and training techniques. "Seeing students starting from scratch and achieving depths of up to 20 metres after only 2 days gives me an enormous buzz. It's amazing to see how many students actually surprise themselves with what they can achieve in so little time. Seeing the enjoyment that students get whenever they break their personal bests in any of the disciplines, as an instructor, is also very satisfying."
David recently discovered a passion for competitive freediving and now competes and trains all over the world. He is a member of Freediving Team GB and in 2018 won UK Freediver of the year. The experience and skills he has learned during this time is eagerly passed on to fellow club members and students.
As well as teaching our course students, David also finds time to run our freediving club in Poole as well as teaching our spearfishing courses on the south coast. He loves all sports, is an ex county football player, and still regularly plays, has a golf handicap of 8, likes to mountain bike, and is the Hamilton Island table tennis champ of 2011.