Looking for a new challenge? Why not try one of our RAID freediving courses in July. It's one of the best months to learn to freedive in the UK as the weather is so good and the water is so warm. And Go Freediving is the most experienced, friendly, safest freediving course provider. We've been teaching people how to freedive in the UK and abroad since 2003 and have introduced thousands of people to the exhilarating world of freediving.
Check out the latest movie from one of or freediving courses in July (8th and 9th July 2017) and see for yourself what you get up to when you learn to freedive in the UK with us!
Why enroll on one of our freediving courses in July?
Freediving courses in July are all about great weather, great company and great teaching. No other course provider has our level of experience and expertise. Our team of instructors are second to none and have all been personally trained by Instructor Trainer Emma Farrell, to guarantee you'll be learning from the best.
We freedive in the UK generally between the spring and early autumn and our freediving courses run from the end of May to mid Oct. By the time we get to the beginning of July, the water has warmed up to at least 21 degrees and we usually have warm sunny days for our courses. In 2017 we've been blessed with incredible weather and every freediving course so far has had blazing hot sunshine. The water was 20 degrees by the middle of June and we're looking for it to keep on going up! As well as our courses, we also have  club meets every weekend, and events running weekly throughout the season, plus our freediving holidays abroad all year round.
When you enroll on one of our freediving courses in July, your course starts from the moment you register and receive our tailored online learning package and course materials. At your own pace you will learn freediving theory so you feel prepared on the morning of your freediving course.
The RAID Freediver course starts in the classroom where you learn about breathing for freediving and the equipment you'll be using. You then move to the pool to put what you've learnt into practice and try long fins for the first time.
After the pool sessions we move to Vobster Quay for more theory and the open water dive sessions of the course.
Even though you've done your theory before the course, at Go Freediving we like to add to your learning with all the experience of our instructors. Supreme Leader (Emma Farrell) also likes to draw pictures to explain concepts as you can see in these pictures from this weekend's course…
The Frenzel
Club leader and course assistant, Mark Karasick (a famous artist) started us off with a picture to try and explain the Frenzel equalisation technique. We decided that it was actually a self portrait.
The perfect duck dive
Emma then drew the stages of the duck dive out and it was so impressive, a fluffy chick decided to come and check it out.
Finning for freediving
Here's Vlod with a picture of what happens when you have poor finning technique and what to do about it
How to buddy for freediving
And here's Lucy with a drawing of how to buddy underwater.
My family and other animals…
Then Jack drew a Triceratops and Mark drew a bunny. We're still trying to work out what these have to do with freediving…
Freediving courses in July – finding the perfect dive site
No other location in the UK is as perfect and consistent when you learn to freedive in the UK as Vobster is. Freediving courses in July take advantage of some of the best conditions of the season. At least 10 metres visibility, warmer water than the sea, reaching up to 24 degrees by the middle of July, and loads of fish, mussels and plants. You're also guaranteed to see more things on your course than any other location in the UK. You can dive to a truck at 5 metres, boats submerged at 6 metres, planes at 10, and structures, caravans, more boats and even more to be found deeper. And best of all, there are no currents, waves or tides to worry about!
And when you've finished your freediving session, hot showers and hot food are five yards away from the water…
Meet our newest graduates!
Read what this weekend's students thought of their freediving course with us!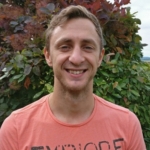 I'm not new to freediving, but wanted to understand a little bit more and how to develop. All the feedback, all the material on the site – the diving videos, the feedback from the people showed that Go Freediving was a live site, not just dry facts on a site – this is what made me come to you.
The main discovery for me was relating to equalising my ears – I didn't know how to do it and I was going to quit it otherwise.
This is the first time I have dived in freshwater and I like the place here. I don't think it would be the same experience somewhere else. I like the atmosphere here, the instruction was lively, I liked my class mates. It was nice.
As a result of the course I feel more confident, I have tried monofins and I have learned more about what I can do above water – Yoga, CO2 tables, review my diet and train more often.
I would definitely recommend this course. I was pleasantly surprised and want to continue. I can't think of any way you could improve this course. It was perfect.
Vlod Morskyy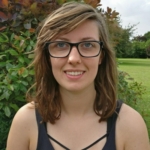 I wanted the qualification and really enjoyed the idea of freediving. I heard about Go Freediving through Vobster – Amy recommended you and so had a few other people.  
I really, really, really did like just being able to test my limits with someone who I knew was going to look after me. I liked someone with further ability pushing me harder. There were a few more rescue techniques I learned, different techniques, buddying at depth I didn't know about.
The reasons I enjoyed this course: You learn the correct techniques, you can push to your limits, you can do it safely and you do it at Vobster – why would you not want to do it, here?!
Now I know all about freediving, I will want to do another course in the future!
Lucy White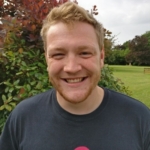 I've been spearfishing without any training and advice I've heard from other people is to do a course. Go Freediving was recommended to me and I've discovered a lot of the safety aspect of it. It really is enjoyable and relaxing.
I enjoyed the exploring at the end and playing around. It's not about the depth, it's about the exploring for me.
The divide between pool work and open water work was really good. Having half a day in the pool and the rest of the time here was a perfect divide. It wasn't too paperwork heavy. It was a good laugh!
I'd recommend this course. Me and Lucy came with a bit of experience, I think looking back the things we were doing were nowhere near as refined as they are now, and the safety aspects are there. I would definitely recommend you.
Jack Lesueur
And you can read more testimonials here!
Learn to freedive with Go Freediving!
Go Freediving is the longest established, most experienced and friendliest freediving course provider in the UK, led by world class freediving instructor trainer Emma Farrell, and her team of personally trained instructors. No other course provider has such a good instructor to student ratio, safety record and personal touch.
Whether you're a beginner dipping your toes into the world of freediving, a seasoned pro looking to turn professional, or simply a freediver of any level who wants the best freediving holiday in the world, we're here for you!
Also check out our online guide, The Beginners Guide to Freediving by clicking here!
Keep in touch with everything Freediving
Subscribe to our mailing list for weekly newsletters with exclusive articles, news, films, offers and more!