Looking for RAID freediving courses in July? Look no further. Go Freediving is the most experienced, friendly, safest freediving course provider in the UK. We've been teaching RAID freediving courses in July in the UK and abroad since 2003 and have taught thousands of people how to freedive including Hugh Fearnley-Whittingstall, Terence Stamp, Kimmy Doherty and Dame Ellie Simmonds.
Check out the latest movie from our Latest RAID Freediver course on 18th – 19th July 2017 and see for yourself what you get up to when you learn to freedive in the UK with us!
Why choose Go Freediving for RAID freediving courses in July?
No other course provider has our level of experience and expertise. Our team of instructors are second to none and have all been personally trained by Instructor Trainer Emma Farrell, to guarantee you'll be learning from the best.
We freedive in the UK generally between the spring and early autumn and our freediving courses run from the end of May to mid Oct. We have courses, club meets and events running weekly throughout the season and also run courses on our freediving holidays abroad all year round.
July is a perfect time to learn to freedive as the weather is so good and the water warm (at least 20 degrees). With better visibility than you'll get in the sea off the UK, and way more things to see under the water (fancy swimming through a submerged plane?!) it's the perfect place to take your first freediving course.
When you join one of our RAID freediving courses in July, your course starts from the moment you register and receive our tailored online learning package and course materials. At your own pace you will learn freediving theory so you feel prepared on the morning of your freediving course.
The RAID Freediver course starts in the classroom where you learn about breathing for freediving and the equipment you'll be using. You then move to the pool to put what you've learnt into practice and try long fins for the first time.
After the pool sessions we move to Vobster Quay for more theory and the open water dive sessions of the course.
No other location in the UK is as perfect and consistent when you learn to freedive in the UK as Vobster is. The benefit of taking RAID freediving courses in July is the fantastic visibility, loads of fish, mussels and plants, warm water (up to 23 degrees on the surface in the summer), and masses of underwater attractions to freedive.
You can dive to a truck at 5 metres, boats submerged at 6 metres, planes at 10, and structures, caravans, more boats and much more to be found deeper. And best of all, there are no currents, waves or tides to worry about!
And when you've finished your freediving session, hot showers and hot food are five yards away from the water…
RAID Freediving Courses in July – Meet the students!

Read what this week's students thought of their freediving course with Go Freediving!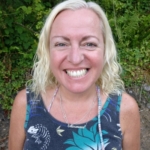 I've heard that you're brilliant and you've trained all the trainers and I've just had a series upon series of injuries and just wanted to get back my confidence in the water. And I thought it would be the safest, nicest environment at Vobster to get back in the water.
I'm not very good at relaxing, and I know I rush things, so that is something I've learned – to not go past my limits and to slow down and enjoy the moment – which is the whole reason to freedive.
Gaining more confidence in the water and knowing that I can get to the depth I want, but I just need to get everything right. I just need to do it in a timely manner.
Having you as an instructor makes you really relaxed.  I feel more confident and will go to the club training sessions in Poole knowing what I'm doing. I know that I now want to keep it up.
I would definitely recommend this course because of your way of training and teaching.
 Michelle Forsbury

I'm a cameraman and I use freediving for work as well as recreation but I don't practice enough, so I thought it would be really good to get a reminder of the basics and get some practice and refine my technique. I discovered how quickly you can increase that improvement curve with a bit of practice and training – that improvement curve can be really steep!
I like how easy everything is here at Vobster. It's nice having access to the depth, the visibility is great, the water temperature is great. We've been lucky with the weather too.
Price, convenience and location are the three benefits of doing this course. The training has been great and everyone has improved massively over the two days.
 Dan Beecham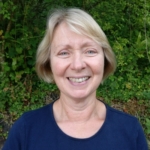 I had the course as a birthday present. I love water – so it was a good choice! Freediving is so much harder than scuba – it's a whole different experience. I didn't know how long it would take to master it. My ears messed up the weekend a bit, but I think if me and Dan came back again in the week we can practice our skills.
I thought you were good because you helped me through it, but you didn't take any nonsense. Firm but fair! This is the first time I've been to Vobster, and I really like the set up. The water is a beautiful temperature. I would recommend the course – there is a lovely feeling of freedom that you don't get with scuba. I can really see it could be something I could get hooked on.
Gina Beecham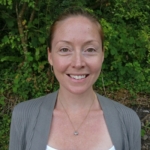 I really enjoy scuba diving, but don't enjoy the amount of kit that you have to carry around with you. I just want to be able to be spontaneous when we're travelling and just be free in the water.
Freediving is much harder than I thought it would be. It is something I was to practice and keep going with. For Katy and me, we now both know how to look after each other safely, and that is actually the most important thing we will take away from the course.
I liked getting back in the water, and just having a play about and having the chance to do something a bit different. I like the environment at Vobster and it wasn't as cold as I thought it would be. It has been very relaxed. The whole experience has been great and I like that you are no-nonsense. I would definitely recommend this course.
Tamsyn Halls
And you can read more testimonials here!
Learn to freedive with Go Freediving
Go Freediving is the longest established, most experienced and friendliest freediving course provider in the UK, led by world class freediving instructor trainer Emma Farrell, and her team of personally trained instructors. No other course provider has such a good instructor to student ratio, safety record and personal touch.
Whether you're a beginner dipping your toes into the world of freediving, a seasoned pro looking to turn professional, or simply a freediver of any level who wants the best freediving holiday in the world, we're here for you!
Also check out our online guide, The Beginners Guide to Freediving by clicking here!
Keep in touch with everything Freediving
Subscribe to our mailing list for weekly newsletters with exclusive articles, news, films, offers and more!