In just 12 months Blue Abyss, the 50m dive pool for diving, space science and research and development has taken massive leaps forward thanks to the positive collaborative partnerships it has fostered with respected academics, businesses, government representatives and specialist consultants. Each Blue Abyss workshop has proved to be a vital platform for productive consultations regarding the direction of Blue Abyss as it heads towards reality.
Blue Abyss Workshop led by Professor Simon Evetts
In 2016 a Blue Abyss Workshop was held at the University of Essex's campus and signified the launch of a 6 month consultation period where the objective was to define the capabilities of Blue Abyss and underpin its future research and development enterprises.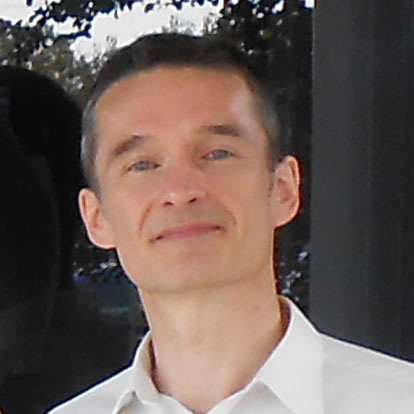 Professor Simon Evetts (Managing Director of SeaSpace Research Ltd) headed the workshop which attracted attendance from professors, lecturers and researchers from the UK, Slovakia and Brazil – even the European Space Agency Space Medicine Office participated remotely. Also present were Blue Abyss' Managing Director John Vickers, and Blue Abyss Aerospace Consultant Juergen Wenzel.
The role of  SeaSpace lies with infrastructure and services and therefore the need to liaise and consult with market sector communities will be vital to ensure Blue Abyss is capable of  meeting and/or exceeding expectations.
OUR VISION FOR A DECADE FROM NOW IS FOR AN ACTIVE AND PRODUCTIVE WORLD-CLASS R&D CENTRE SERVING VARIED AND VIBRANT AEROSPACE, TERRESTRIAL HEALTH CARE AND EXTREME ENVIRONMENT COMMUNITIES, TO DELIVER GROUND-BREAKING AND MARKETABLE SOLUTIONS THAT BENEFIT SOCIETY," SAYS SIMON EVETTS.
SeaSpace's role is seen as being a commercial bridge between academia, government and industry. SeaSpace will create an end-to-end pathway for its academic partners to take IP to market whilst also identifying other markets for their R&D output. These other markets would include diving, robotics, human spaceflight, sports science and health care.
It has been confirmed further consultations will take place over the coming months to include another Blue Abyss workshop, focus groups and customer panels. To read the original article, click here.
Blue Abyss workshop for freediving
Freediving (and all other types of diving) will not only have access to some of the most technologically advanced equipment and conditions, they will also be a vital strand in the future of Blue Abyss. Why else would the facility house a phenomenal 50m deep pool? Not to mention hypobaric and hyperbaric chambers and the Kuehnegger Human Performance Centre?
As the Blue Abyss project continues, there will be the opportunity to have a Blue Abyss workshop for freediving, to explore the ways in which freediving can serve Blue Abyss and vice versa.
Freediving can be an extreme sport, with competitive freedivers continually exceeding the physical limits suggested by doctors. Freedivers have been able to help scientists discover things about the human body never thought possible, such as the spleen effect and blood shift. This ethos is not to dissimilar to the Blue Abyss vision, too.
As human beings we are constantly exploring, constantly searching for answers. To fly higher, to dive deeper. To better understand our planet, and to discover what is out there.
Emma Farrell, freediving consultant for Blue Abyss recognises the unique part that freediving will play in Blue Abyss:
WHENEVER LIMITS ARE PLACED ON FREEDIVERS, THEY BREAK THROUGH, TO DIVE DEEPER AND HOLD LONGER THAN EVER THOUGHT POSSIBLE. IN DOING SO, THEY UNLOCK THE POTENTIAL OF THE HUMAN BODY AND REVEAL NEW SECRETS TO SCIENCE. SECRETS THAT CAN IMPROVE THE PERFORMANCE OF ATHLETES, HELP THOSE FACING PHYSICAL DIFFICULTIES, AND HELP PREPARE ASTRONAUTS FOR SPACE.
Blue Abyss – ahead of the curve
Blue Abyss is among the most ground-breaking projects of its time. This facility aims to become Europe's premier marine and Space extreme environment research, development and training centre. This is an exciting time to be a freediver. This is an opportunity not only to discover how close (or not) we are to our human limits, but how freediving training can provide valuable research into medical treatment and therapy, how it can be used in marine research and discovery and how it can improve the fitness of elite athletes regardless of their specialist field. But above and beyond all of that Blue Abyss is going to be a premier location for freediving. It is going to become one of the most important locations for freedivers and will offer outstanding, unique diving sets to challenge and thrill.
Professionals from the diving world have already identified the potential of Blue Abyss:
"For all the sports divers of the UK, Europe and indeed the world, this is the future. Blue Abyss will be the planet's #1 indoor dive facility and the most sought-after pool dive location"
James Rogers, Director – RAID (UK & Malta)
"Blue Abyss is about pushing the boundaries, not just for current, but for future generations of freedivers. Its the most exciting and innovative project of its kind."
Emma Farrell, Freediving Instructor and Author
WATER IS THE ONLY MEDIUM ON EARTH CAPABLE OF EMULATING THE FEELING OF BEING IN SPACE. BLUE ABYSS WILL ACHIEVE THIS, WHILST ALSO BEING ABLE TO SIMULATE DEEP SEA CONDITIONS FOR MARINE RESEARCH AND TRAINING. AND ALL WITHIN IN A SAFE AND CONTROLLED ENVIRONMENT.
Learn to freedive with Go Freediving first!
Go Freediving is the longest established, most experienced and friendliest freediving course provider in the UK, led by world class freediving instructor trainer Emma Farrell, and her team of personally trained instructors. No other course provider has such a good instructor to student ratio, safety record and personal touch.
Whether you're a beginner dipping your toes into the world of freediving, a seasoned pro looking to turn professional, or simply a freediver of any level who wants the best freediving holiday in the world, we're here for you!
Also check out our online guide, The Beginners Guide to Freediving by clicking here!
Keep in touch with everything Freediving
Subscribe to our mailing list for weekly newsletters with exclusive articles, news, films, offers and more!