Days 13 and 14 – It's been a two week roller-coaster of hard work and emotion, but ends on a massive high for Pash!
Honu was returned to her tank early in the day before we opened the centre. When I arrived, she seemed a bit subdued but ok. Since she had arrived she had been a bit floaty, but this morning she looked to be a little lower in the water. Her nose was looking good, and all the stitches were holding fine on her stump and her shortened rear flipper. She even attempted to eat a little.
One of the other juvenile turtles, Cal was looking much better. Cal had been found at the start of March, and had a strange injury to his right front flipper, where he had been entangled in two places on the flipper creating a lump of flesh at his elbow. When he was brought in, he was using the flipper but not to its full extent. He was diving and swimming fine and could rest easily under the water, and he had a great appetite for food. As the days progressed, he was seeming to use the damaged flipper more and more, and looked like a suitable candidate for release.
During my time at the turtle rescue centre, I had not only seen the great work that the vets do, but also the effects of that work in the progression of the turtles' rehabilitation. Although sea turtle medicine is slow and you have to be patient, in just 2 weeks I was seeing some amazing improvements in the turtles, and it was lovely to be a part of that.
Just to drive this point home even further, I was showing some new guests around at feeding time, and introducing the turtles, when at the main tank where we have 4 turtles, 2 divers and 2 floaters, I looked around and spotted only one turtle at the surface. A little shocked, I checked under the surface from the glass window at the side of the tank, only to discover Honu was fully under the water!
Just hours after recovering from surgery, this turtle was able to dive under water, something she had not yet managed since she had arrived at the centre. This was a pretty emotional experience for me! Not only was she the first and only new arrival since I had been working at the centre but I'd been attempting to feed her since her arrival, and watching for days as she rejected food, to then finally calm down sufficiently to not only take food but actively seek it out at feeding times. And I had been present and helping during her 4 hour surgery.
This was a pretty special moment for me, and I shouted for the vets and the intern, who were equally thrilled at her progress.
After a really rewarding day, we managed a final long dusk freedive session, which was a lot of fun. Both Claire and Minnie had improved their techniques so much, and had enjoyed learning more about freediving.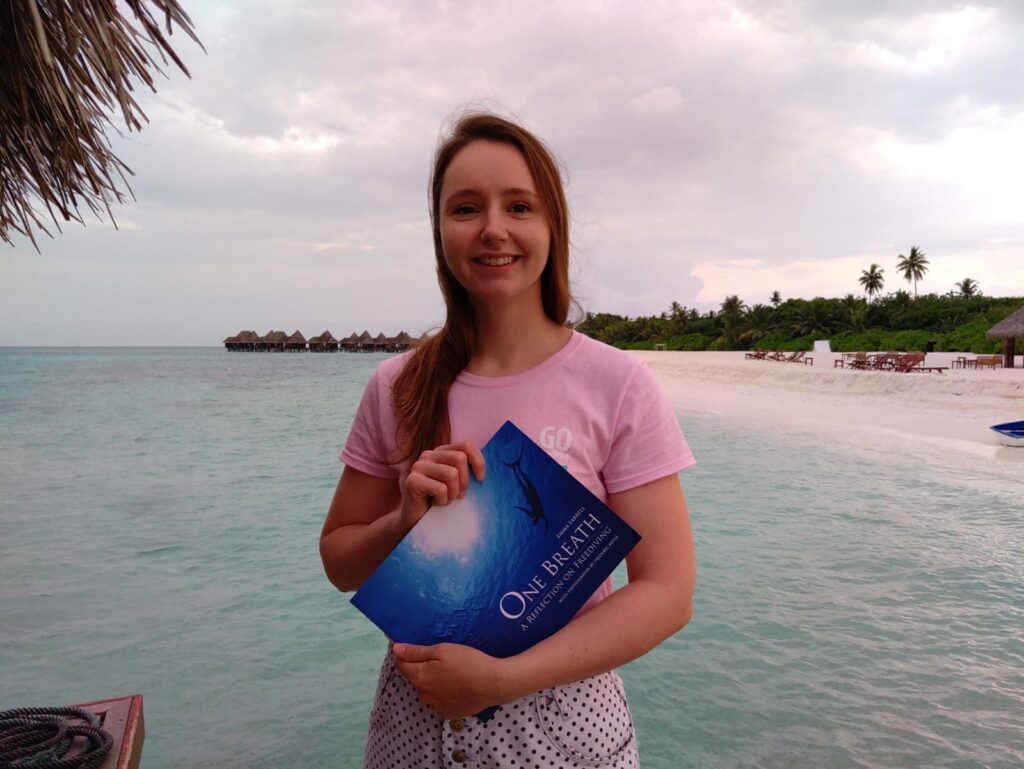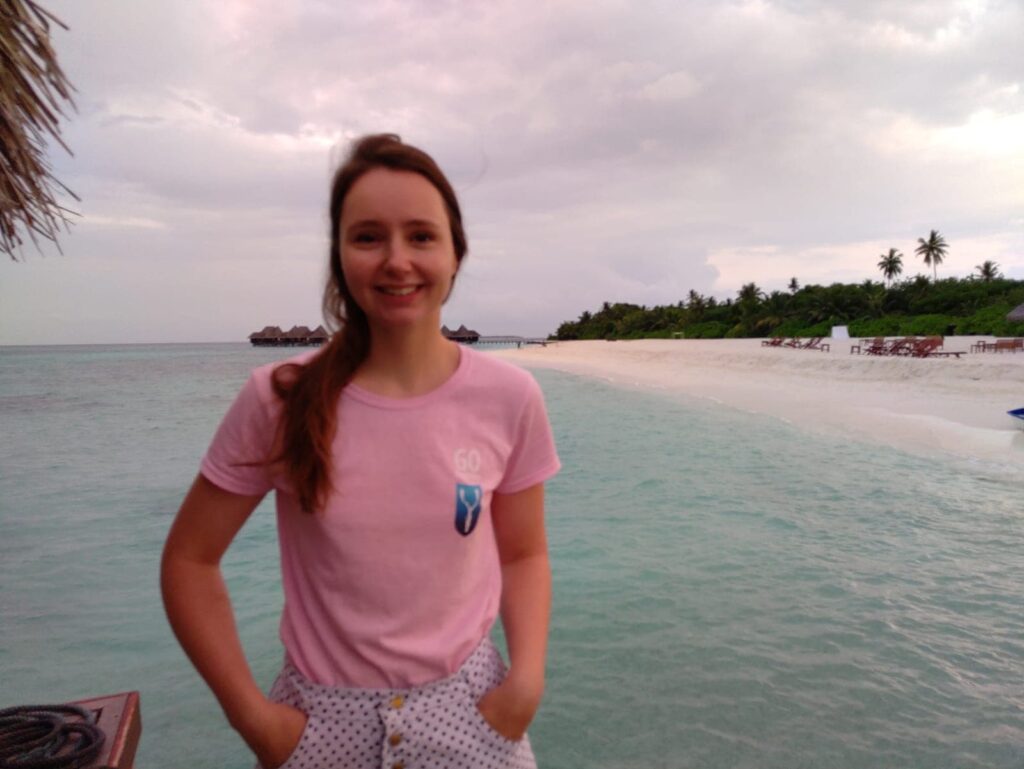 I, in turn had learned a huge amount about sea turtles, their plight in the modern world, the types of horrendous injuries that could be sustained from discarded ghost fishing nets, and then their rehabilitation and ultimately release.
It was a very tiring 2 weeks, clocking up anywhere from 5 to 9 miles walking a day (barefoot), having a pretty much all-over-body allergic reaction to the hairy caterpillars, numerous blisters from raking and cleaning, a blood blister on the sole of my foot and smelling of turtle for the majority of my stay, but I loved it. I would do it again tomorrow given the opportunity.
The Olive Ridley Project are fulfilling a much needed role in the preservation of sea turtles. Their actions change the outcome for a small number of sea turtles, but more importantly it is the work they do in education and removal of ghost gear.
One of their roles is to examine and investigate where ghost gear is likely to be coming from so that they can reduce its impact on sea life. In the last 100 years, the world turtle population has declined by 90%.
All sea turtles are now considered at least vulnerable according to CITES (the Convention of International Trade in Endangered Species). The hawksbill turtle is considered critically endangered, which is just one step away from extinction. This is all down to human action or inaction. We have created this situation.
But there is hope, and you can help. If you eat seafood, consider where it comes from and how it is caught.  Evaluate whether you can eliminate single use plastics from your life. And if you can, please consider a donation to the Olive Ridley Project so that they can continue to fight for sea turtles.

If you would like to donate to the Olive Ridley Project,
you can do so HERE
Missed Day 12? Read it  HERE

Thank you so much for following this series!

If you would like to donate to the Olive Ridley Project, you can do so HERE
Want to learn to freedive with the best? Learn to freedive with Go Freediving!
Go Freediving is the longest established, most experienced and friendliest freediving course provider in the UK, led by world class freediving instructor trainer Emma Farrell, and her team of personally trained instructors. No other course provider has such a good instructor to student ratio, safety record and personal touch.
Whether you're a beginner dipping your toes into the world of freediving, a seasoned pro looking to turn professional, or simply a freediver of any level who wants the best freediving holiday in the world, we're here for you!
Also check out our online guide, The Beginners Guide to Freediving by clicking here!
Keep in touch with everything Freediving
Subscribe to our mailing list for weekly newsletters with exclusive articles, news, films, offers and more!