Freediving in a quarry often conjures up images of clambering over awkward rock faces and dodgy barbed wire so that you can reach an uninspiring (and often very unsafe) expanse of water that has become the local dumping ground for fly-tippers, and for some reason, shopping trolleys.
Prepare to be pleasantly surprised! Freediving in a quarry these days is an amazing experience, and is fast becoming the venue of choice for learning to freedive in the UK.
The home of Go Freediving has been firmly set at Vobster Quay for a number of years now and continues to provide everything we need as a freediving school to ensure we are able to maximise our students safety, experience, enjoyment and performance.
We often look as the benefits for the student, So what made us choose a quarry as a venue for teaching?
Safety
Just as most of our students choose Go Freediving for our commitment to safety, we truly believe that we can only offer such high assurances of safety due to our open water venue being a quarry.
Not only did Go Freediving spend time researching and testing inland dive centres around the UK, our experience of freediving resulted in us becoming involved in the design and implementation of the freediving platform you see at Vobster today.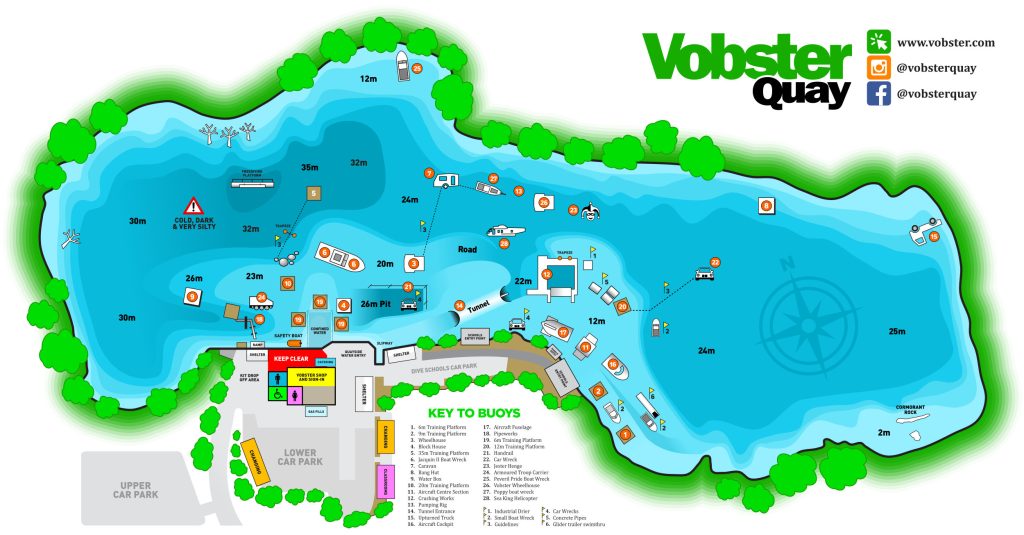 Facilities
As much as freediving is about freedom and escape from the outside world, we still want to be able to offer our students some 'creature comforts'.  If our students are going to be freediving in a quarry, we want it to be a comfortable, enjoyable experience where they have access to  changing facilities, showers, catering facilities and even a shop!
For us, it is also important to have classroom facilities so that we are able to teach our students theory elements of the course and also have dry practices of techniques before jumping into the water.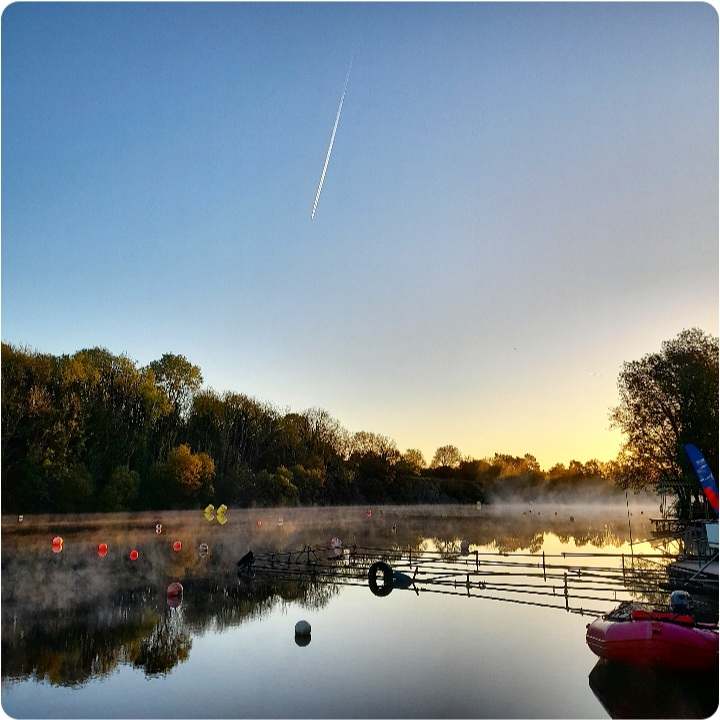 Conditions
This is another big one for us. I know we regularly refer to the favourable conditions freediving in a quarry has over our British coastline, but as instructors, the conditions are just as important for us. Being able to teach students in a place where there are no currents or waves means we are not continuously battling the elements in order to teach, so more of our energy (and that of the student) can be channelled into mastering technique. The warmer water is also a big plus too!
Freediving in a quarry is also far more controlled and less likely to expose the student and ourselves to any additional risk from outside elements (boat traffic, extreme changeable weather for example).
It also means that we are able to continue our courses even in poor weather, as this does not affect the water conditions at all, whereas freediving in the sea is much more at the mercy of the weather – even very high winds can mean a course needs to be cancelled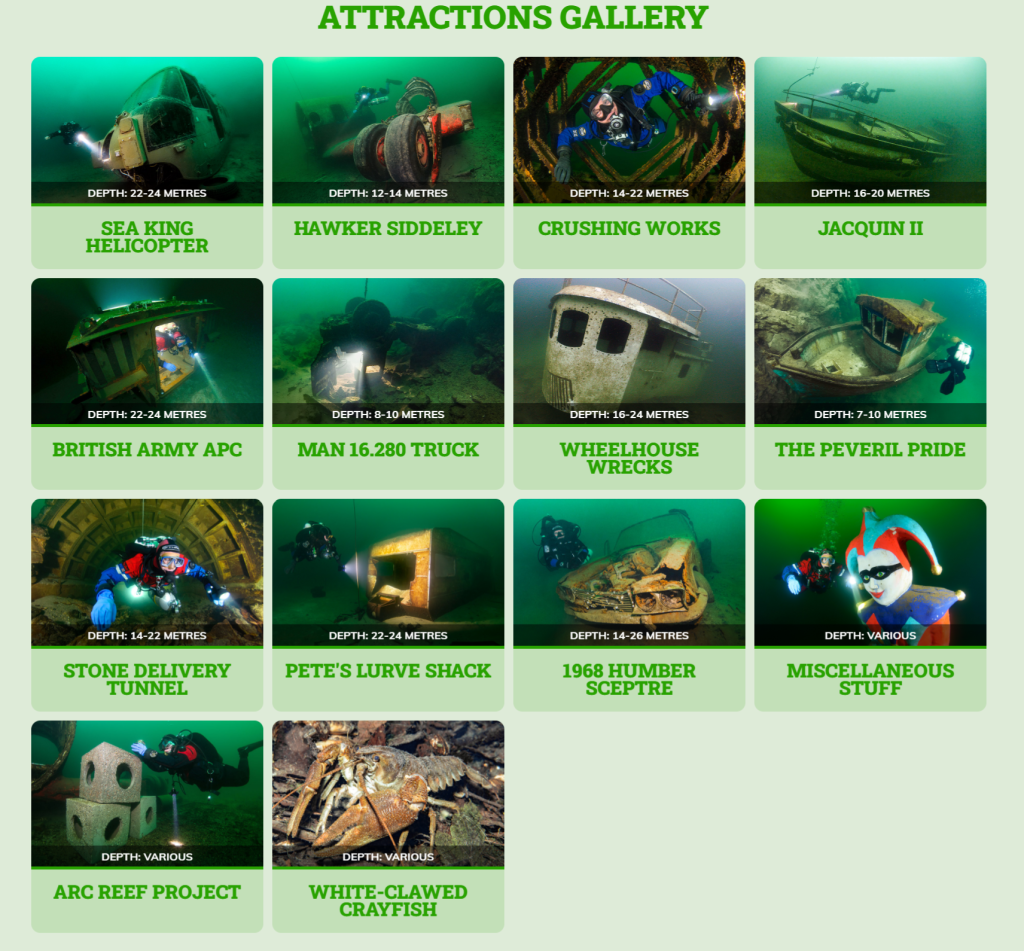 Attractions
Using a purpose built venue such as Vobster makes freediving in a quarry a very rewarding experience. There are heaps of underwater attractions to explore from cars and caravans through to crushing works, planes and even a Sea King Helicopter and that is before we even talk about the marine life. As instructors, finding variety and challenges for students is always a priority.
We understand that every student is unique, so progress, ability and confidence will be different for each course. Ensuring we have a broad range of attractions to offer our students all in one place is a huge benefit.
Accessibility
It was important to Go Freediving, that the venue we chose was not remote. Instead it needed to be easily accessible from anywhere in the country and in a part of the UK that offers plenty of additional local places of interest for students (and often their families) who come and stay in the area for the weekend.
We think this can only enhance the whole experience and ensure our students are as relaxed and happy as possible when they start their course with us.
Freediving Courses With Go Freediving
Go Freediving is the longest established, most experienced and friendliest freediving course provider in the UK, led by world class freediving instructor trainer Emma Farrell, and her team of personally trained instructors. No other course provider has such a good instructor to student ratio, safety record and personal touch.
Whether you're a beginner dipping your toes into the world of freediving, a seasoned pro looking to turn professional, or simply a freediver of any level who wants the best freediving holiday in the world, we're here for you!
Also check out our online guide, The Beginners Guide to Freediving by clicking here!
Keep in touch with everything Freediving
Subscribe to our mailing list for weekly newsletters with exclusive articles, news, films, offers and more!